When you think about the minimalist lifestyle what do you think about? I used to think of cold boring white rooms with hard furniture and no life or fun inside them. I didn't see myself in that world. In fact, I used to be a collector of many pretty tchotchkes and mementos. So how did I become a minimalist? What does it mean to me? Why might you want to live a minimalist lifestyle?
Accidentally Minimalist
I became a minimalist accidentally. Maybe that happens to a lot of people. I mean, who hasn't had to live in a small apartment because of finances at some point in their life? That is what happened to me. I fell in love and our first apartment as newlyweds was a 400 square foot studio apartment. That meant we had to keep things simple. I had to downsize my clothes just to move into that place! But what happened next may surprise you. It surprised us and all our friends.

Articles About the Minimalist Lifestyle:
Articles About The Minimalist Home
Articles About Having a Minimalist Wardrobe:
We Stayed! And Started Living the Minimalist Lifestyle!
So what did we do? Did we move out of our 400 square foot apartment? Our friends bought their first homes. Did we? No! We stayed in our tiny studio apartment and became minimalists accidentally. How long were we there? Almost 10 years! And we only moved because it became mutually beneficial to move in with my parents during the Pandemic. It was an easy move cause we didn't have too much stuff!
We have learned that living the minimalist lifestyle helps us to stay flexible so that we can roll with the ups and downs of life. Minimalist living has grown on us and we appreciate that living simply means less stress and a lot more time. We honestly have a hard time imagining living "bigger" because we feel that the minimalist lifestyle allows us to do all the things we want to do!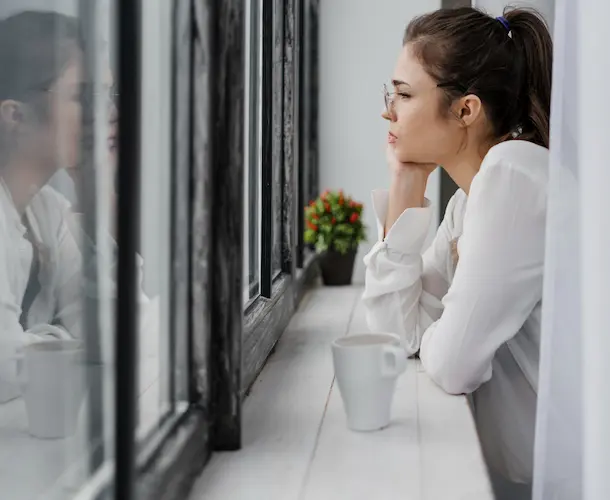 WHY I want to tell you about the Minimalist Lifestyle
Why did I start a blog about the minimalist lifestyle? Because after all those years living in a small studio apartment it had become a way of life. We had come to see all the beautiful benefits of minimalism. We had more financial freedom, more time and energy, and so much less stress which helped us have a great relationship!
At the same time, I was cleaning houses for people (I'm the maid) and seeing how some people's stuff was drowning them, paralyzing them, and stressing them out. The Monica in me wanted to fix it all for them but I realized that decluttering and organizing is a deeply personal thing that each person must tackle for themselves. I also knew that most people wouldn't even be tempted by the idea of simplifying down to live a minimalist lifestyle. But I wanted to help.
Enter Doable Simplicity! If you feel overwhelmed I can help you make simplicity DOABLE for your life! Let me help you start a journey towards a simpler life. I can help you find the right version of the minimalist lifestyle for yourself. I can give you encouragement and lots of baby steps as you make your journey.
It's like Goldilocks and the Three Bears. I know that most people have too much stuff. But most people also don't want too few things. That is when making the minimalist lifestyle JUST RIGHT for you becomes DOABLE SIMPLICITY.
But why you may ask? What is the minimalist lifestyle anyway?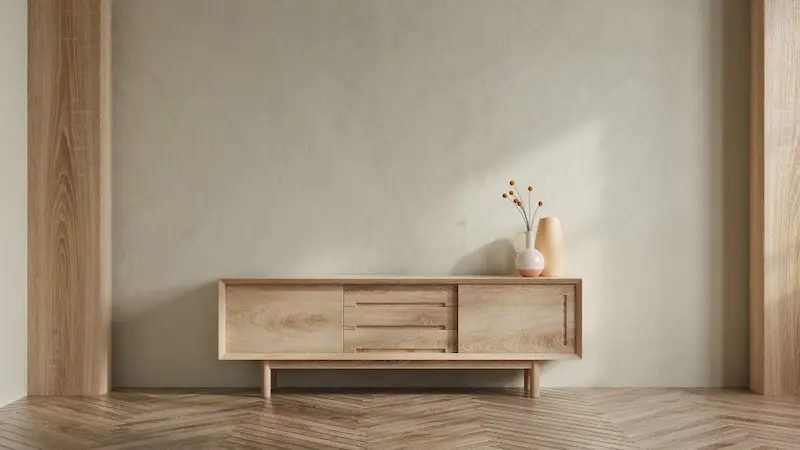 What Does it Mean to Live a Minimalist Lifestyle?
If we are going to be strict the minimalist lifestyle may just fit that picture you had at first. Not enough stuff, hard furniture, and no color. That is the image that makes people not even want to try.
But let's face the facts, in America and most developed nations, people have way too much stuff. So I want you to think about minimalism relatively.
Minimalism, for the purposes of this blog, is about changing your mindset. You are deciding that you do not need to fall prey to consumerism anymore. You are deciding that you can find out what you actually need and what you actually use. By doing that you are deciding what actually matters to you. When you start minimizing you are letting go of everything that doesn't fit who you really are and what you really want to do with your life.
We can be Minimalist-ish by simply doing that. And guess what? You can gain all the benefits of living minimalist almost as soon as you start simplifying your life, decluttering your home, and finding out who you REALLY are!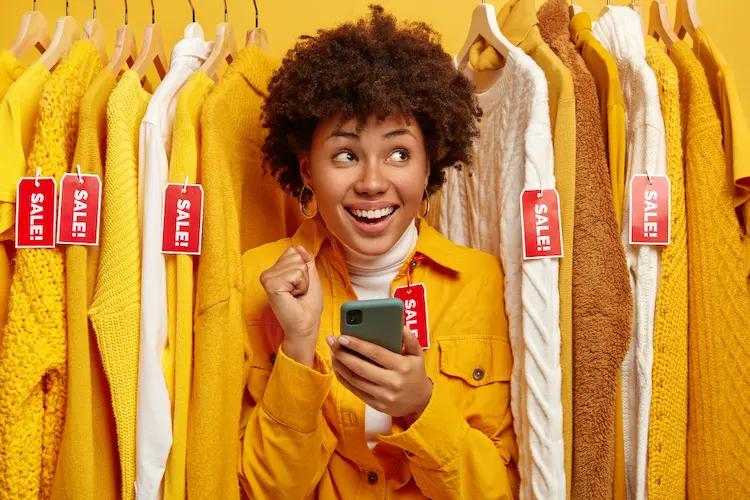 When You Live a Minimalist Lifestyle It Doesn't Mean That…
The minimalist lifestyle means removing yourself from the mindset that pervades the world. What is that? The mindset that more stuff equals more happiness. That mindset is obviously failing millions of people every day. So the minimalist lifestyle is not in line with the mainstream!
However, the minimalist lifestyle does not mean you have to fit into a cookie-cutter mold. You don't have to wear khaki and black and only use white in your home décor. Your furniture doesn't have to be ultra-modern. You don't have to live without hobbies and friends and fun!
Anyone can simplify their life and maintain their personal style, their favorite hobbies, their most cherished mementos, and their hospitality towards friends and family. Those things are worth a lot! How can you live with little and have a lot? By keeping what TRULY matters to you, what makes you YOU, and letting go of everything that gets in the way!
Minimalism here at Doable Simplicity is a journey towards clearing away the clutter of your life and making your life bigger and better for it!
What Mindset Do I Need To Live a Minimalist Lifestyle
As I mentioned, I lived in a tiny tiny space. That helped me to get a small living mentality. It helped me to look for ways to keep what I had in the house from swallowing me whole. But what helped me to get the right mindset for living a minimalist lifestyle?
I have to say that the first time I really felt happy to live in my little studio apartment was when I was walking through a neighborhood in the Dominican Republic. I was seeing house after house the same size as mine. The difference? There were large families living in them. Most didn't have secure windows, none of them had air conditioning, and hot water and electricity were not a consistent part of daily life. But they smiled! They laughed! They welcomed me in and offered me a drink.
That is the first time I really APPRECIATED living in 400 square feet with my husband. We weren't packed in there with extended family. Our home had secure windows and doors, air conditioning, hot water, and electricity. We didn't just have the necessities, we had lots of fun stuff too. That appreciation was the key to keeping it simple from that point onward. Every time I felt like I needed more I thought about the people I had met in the Dominican Republic and I felt appreciation for what I had and humility. Who was I to need more? That is why I say appreciation is the key to Minimalism.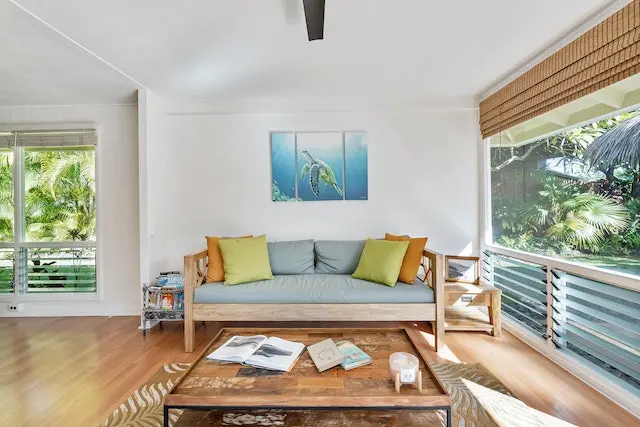 So Why Should You Live a Minimalist Lifestyle?
When you think of the minimalist lifestyle you likely think about simplifying things in your home and decluttering. That is definitely a benefit of the minimalist lifestyle.
You can clean out your closet to find a colorful minimalist wardrobe and find classic minimalist wardrobe styles to complete a versatile and stylish wardrobe!
You can also declutter your home and find a way to make your home décor look more light and airy in line with minimalist principles.
But more than that you will find the minimalist lifestyle slowly changing your life for the better! You will find that when you are less tied up with shopping and big payments on things you don't really need you will have more financial freedom for your big goals. Your life will become less stressful and you will start enjoying life in a more intentional way. You will have more time and energy and better relationships with your family! What more could you ask for? That's all any of us really want in life!
It sounds pretty amazing, right? I promise it isn't too good to be true. Simplifying has helped many people all over the world to step out of the rat race and enjoy life more! Why not give it a try yourself? Let me help you start your minimalist journey!
Start The Minimalist Lifestyle Today!
There is really no reason not to start enjoying simple living! Now is the time to try the minimalist lifestyle! Learn why minimalism is good for your mental health and relationships, how it can transform your finances, so you can start having more energy and time for the things that matter!
But what if simplifying your life sounds like an overwhelming task?
If you want to simplify your life but the big bad word MINIMALISM scares you let me help! I wrote Doable Simplicity (Minimalism For Normal People) to help you get the inspiration you need to simplify your life and then take solid steps that make simple living doable for you!
GET YOUR DOABLE SIMPLICITY E-BOOK and Minimalist Journey Workbook NOW!