Do You Want a Spring Minimalist Wardrobe -15 Gorgeous Must-Haves
What is the weather going to be like today? Should I wear a sweater or shorts?
I don't know if spring is crazy where you live but here in Northwest New Mexico, spring days can fluctuate from a lovely 70 to a frigid and windy 30 degrees! It's not much different for fall, always unpredictable!
I never know what to wear so I make my spring outfits out of light layers. Let me share with you some examples of what I need in my spring minimalist wardrobe!
Build a Soft & Simple Spring Minimalist Wardrobe
In the spring the green leaves are fresh, the cherry blossoms are delicate, and everything feels soft and simple and fresh! My spring minimalist wardrobe is very feminine and soft. I want to lighten up after all those heavy sweaters and coats I wore all winter. I feel fresh and optimistic and my clothes reflect it.
This year more than ever we could use a fresh start and an optimistic attitude! So let's get dressed with that in mind and bring positivity to the world around us! This spring capsule wardrobe will be just what you need!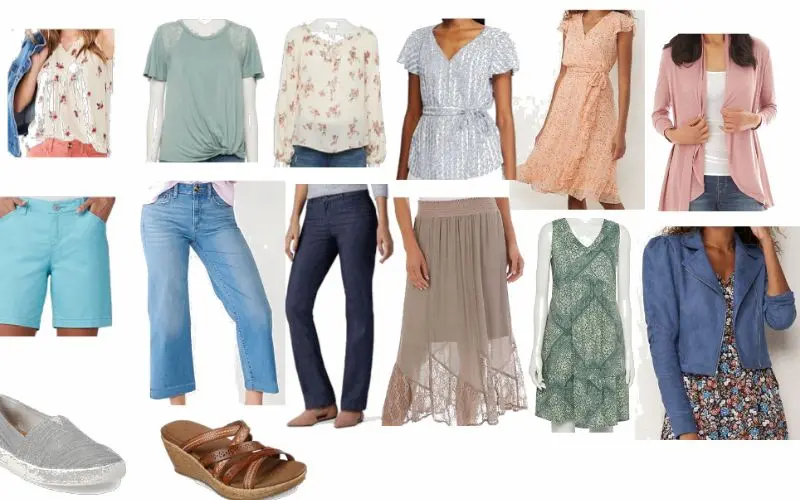 Spring Minimalist Wardrobe: Soft & Simple Tops
When you are building your spring minimalist wardrobe your tops should be soft, simple, and lightweight so that they can be layered up or down depending on what the day throws your way! I like to have a variety of tops that can be dressed up or down in any capsule wardrobe. Here are some tops that fit the bill perfectly!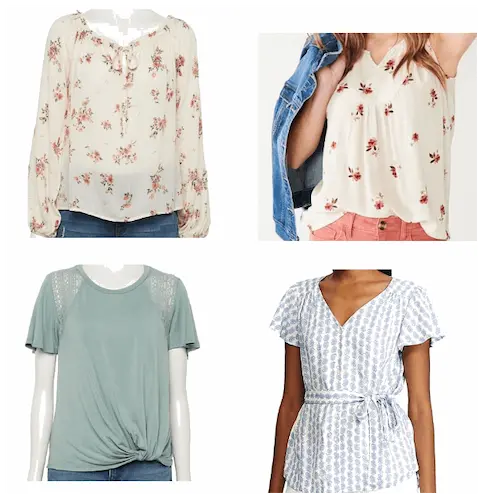 Bottoms That Work with All Your Shoes!
The hardest part of spring is knowing whether or not it's warm enough to wear sandals or if you still need boots! And then your pants or skirts don't look right with different shoes. It's so frustrating! Here are a few options for bottoms to have on hand that are great for your spring capsule wardrobe.
We want to keep our colors soft and fresh and our look fun and feminine but we also want to be ready for anything. Don't feel shy about pairing any of these items with some sandals, flats, or even some ankle boots!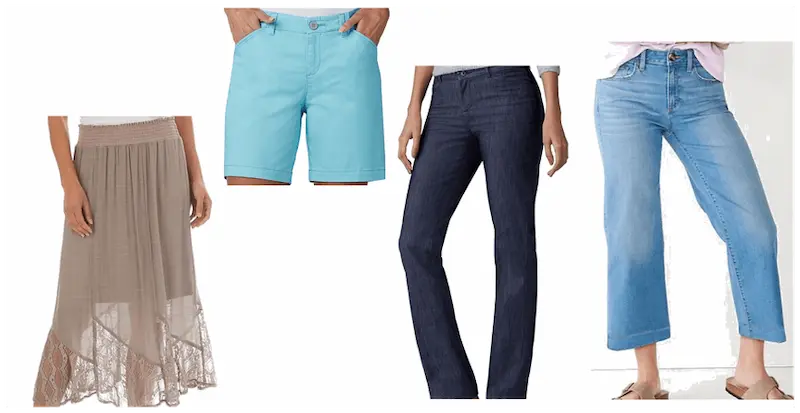 A Spring Minimalist Wardrobe Has to Have a Dress!
Doesn't everyone love to have a flowy dress for spring! I guess we are trying to imitate the beautiful flowers! After the cold dark winter, it feels like it is time to blossom! And actually, sometimes I wear a dress because they are just more comfortable and so easy. You don't have to pick out a top and a bottom, a good dress is one and done!
Here are some great dresses for your spring minimalist wardrobe. They will layer nicely with a light sweater or jacket and sandals or boots if needed.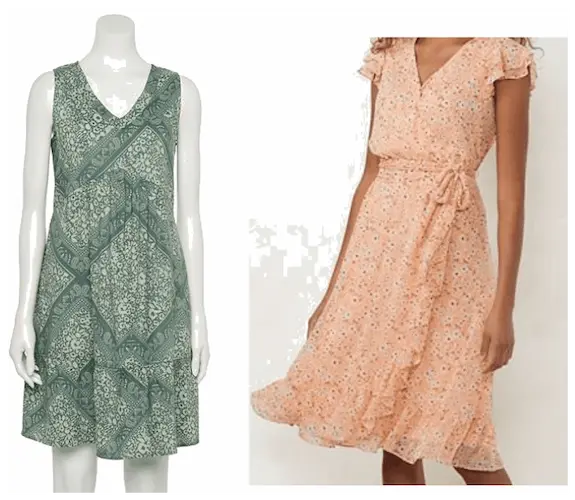 Soft and Simple Spring Layers to Keep You Warm!
Spring days can start out cool and become very warm. That is why is important to use layers in your spring minimalist wardrobe. Using soft flowy layers will help you maintain the feminine and bright look of spring.
Most of the time all you will need is a light cardigan but every once in a while you might need to add a lightweight jacket as well. To build a versatile spring capsule wardrobe choose matching or complementary soft colors in case you have to wear both at the same time! These two adorable options will pair together really nicely!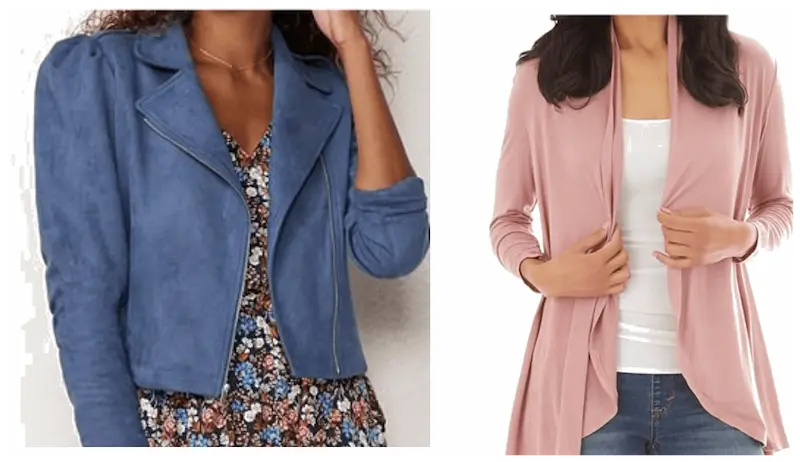 Shoes:
It is spring and you have a pretty dress and a new pedicure! No spring capsule wardrobe would be complete without shoes!
Pull out some wedge sandals! It's a nice day and you have a lot of errands to run. Grab some slip-on flats like Toms! Whatever you're doing this spring make it simple, soft, and feminine but don't let it slow you down! These shoes are classic and comfy!
Accessories for Your Spring Minimalist Wardrobe!
Last but not least, you can pull your entire spring capsule wardrobe together with some beautiful jewelry. If you are looking for a little bit of sparkle in one of your favorite spring colors look no further than my Etsy shop Vintage Columbine!
I made a lot of new pieces for this spring and I am so excited to share my creative side with you! These jewelry sets will really make your soft and simple spring capsule wardrobe shine!
Ok! Now that I've got some inspiration I am going to shop my closet and pick up a couple pieces if I need to fill the gaps! Have fun making your spring capsule wardrobe!
Are you interested in enjoying the minimalist lifestyle and building a simple wardrobe? Do you feel like you have too many clothes? How have you paired down? Please share in the comments below!
Do you need help decluttering your closet?
If your closet is a disaster zone Closet Simplicity can help! Hone in on your personal style, learn cheap or free organizational hacks, and stop keeping clothes you don't wear!