5 Ways Being a Minimalist Can Help You Achieve Your Big Goals
I know I've always had big dreams. I have wanted to be a writer for as long as I can remember. The thing is, I wasted a lot of time "being responsible" and not chasing my dreams. But then I started being a minimalist and suddenly I had time to work towards my goals! Now I am a writer. I actually make money writing and I write all the time! And soon my writing will support my other big goal to travel and see different parts of the world!
I credit all of it to being a minimalist. How can being a minimalist help you achieve your goals? That's what you're about to find out.
What Does Being a Minimalist Mean?

When you think of minimalists you probably think of people with tan clothes in white rooms on uncomfortable chairs! I know that's what I used to think. But being a minimalist isn't really about how you look or decorate.
This idea of keeping life simple also applies to your schedule and your commitments. Basically, you just don't want more weight in your life than you can easily carry. That's what it really means to live a minimalist lifestyle.
You are probably already seeing how being a minimalist can help you achieve your goals. Let's get into 5 ways to achieve your goals through minimalism.
Being a Minimalist Will Help You Focus
The first way that being a minimalist helps you achieve your goals is that the minimalist lifestyle is all about focusing on what really matters to you.
In fact one of the things I've learned from the minimalist lifestyle is how to see what is important and what is not.
When you are living as a minimalist you are not getting trapped in the rat race of consumerism. You aren't buying stuff you don't need with money you don't have.
Because minimalism helps you keep things simple you will probably be able to live in a more affordable place. You might even be able to work less. You will avoid debt and all the things that might distract you from your big-picture goals.
More than we would like to admit we waste our time and money. We buy lots of things that do not take us toward our goals. Then we feel stuck and defeated and we might even give up on our dreams and settle for the type of life everyone else is living.
But minimalism can help us identify what we really want our life to look like. Then we can focus on doing things that work towards our goals.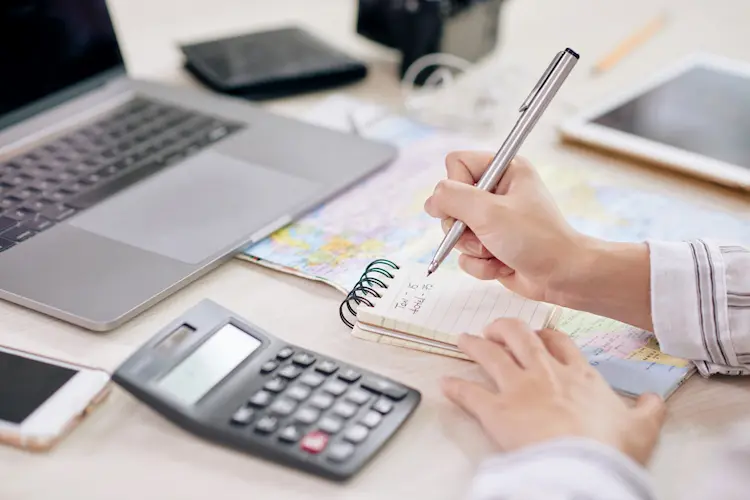 Being a Minimalist Will Help You Achieve Your Goals By Improving Your Finances
So as I just mentioned, being a minimalist will save you a lot of money. It might help you avoid a lot of debt. Because you are focused on what you actually want in your life you won't spend money that doesn't serve you and your goals.
But minimalism can help you with your finances and how you use them to achieve your goals in more ways than that! It can help you to save money you are probably going to need to save to achieve your goals.
For example, if you want to pursue a career you may need to save money for special education. If you want to travel you are going to have to save money for that. Or if you are wanting to start your own business you will definitely need a good amount of money in savings to do that too!
When you aren't spending money on random shirts in the mall and all the toys your annoying neighbors, the proverbial "Joneses" have, you will be saving a little money regularly. And guess what? That money adds up big time!
You'll Have More Time to Work Towards Your Goals
Another big benefit of being a minimalist is that because you have a simpler life you will have more time to work towards achieving your goals. This is true for a multitude of reasons that were already touched on.
When you have less stuff you have less to take care of and clean. You may be able to enjoy living in a smaller home because you don't have to store all that stuff. You also won't be wasting time shopping on the weekend or working overtime for the man.
Instead, you will be able to devote all that time to learn the skills you need to achieve your goals. That time will be spent laying the cornerstones that will take you toward your dreams!
You know what they say. "Time is money." Well, it's true. So stop spending your time making other people money and start spending your time working towards your big picture goals!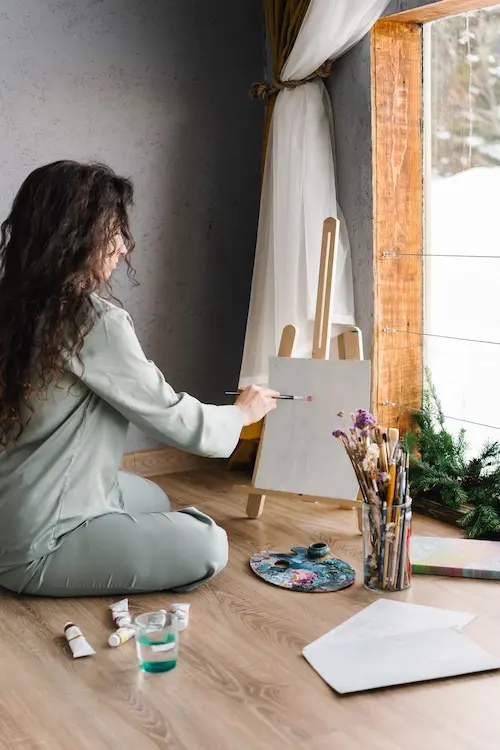 You'll Be More Flexible
Do you know why turtles are so slow? Because they are carrying a heavy weight on their back. Our consumer culture wants you to be the same way. They tell you to have tons of stuff. Then you have to have a house to put it in. Next comes the fancy car and all the other things. When you have it all, literally, you wonder why it's hard for you to move and change and grow. It's because you are weighed down.
Being a minimalist is in great part an exercise in questioning what you really need for the life you want to live. If your dream life is to settle down and have a family you might very well need the house and the car and all the things. But if your goal is to travel, volunteer, pursue a big career or build your own business you may need more flexibility in your life.
When you only have what you need, love, and use you won't be so weighed down and it will be easier to change things, move, and adapt to changing circumstances. The last time my husband and I had to move it took a few carloads, one friend helping us with a couple of pieces of furniture, and one weekend. By Sunday evening we were unpacked.
If a big opportunity shows up will you be ready? Simplify your life and declutter your home so that you have the flexibility to achieve your goals!
Being a Minimalist Teaches You Self-Control
Last but not least living the minimalist lifestyle will help you achieve your goals by helping you learn self-control. That might not sound fun but has any Olympian, best-selling author, and business mogul gotten where they are without self-control? No!
Successful people who achieve their goals are good at focusing on what needs to be done. They are also good at having the self-control to put other things to the side while they do the work. People who achieve big goals they set for themselves are single-minded and driven.
Applying the minimalist lifestyle to your home, schedule, chores, and goals will help you learn to say no to things that do not take you towards your goals. It will help you keep a clear picture in your head of where you want to go so that you can get there!
When you learn how to make your goals part of your daily life, you may make slow progress but it will be consistent and that consistency will take you to the finish line!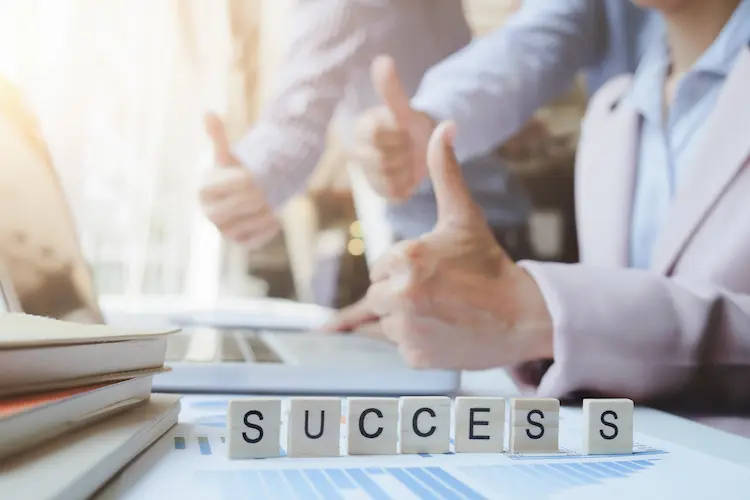 Achieve Your Goals By Being a Minimalist!
Like I said at the beginning, I've always had big goals. But before I started really being a minimalist I was basically running around like a chicken with my head cut off. I still wanted to do the things I dreamed of but I never really thought I would because I didn't know how to make it happen.
Now, I know where I want to go and I'm doing all the work to take me there! I'm simplifying my life more and more so that I can focus on the things that will take me toward my goals. I have already achieved one of my biggest dreams. Now I no longer wish I was a writer. I am a writer.
What are you doing in your dreams? How can you make that happen? Simplify your life and see how being a minimalist can help you achieve your goals!
What big goals can simple living help you accomplish? Please share in the comments below!
Start The Minimalist Lifestyle Today!
There is really no reason not to start enjoying simple living! Now is the time to try the minimalist lifestyle! Learn why minimalism is good for your mental health and relationships, how it can transform your finances, so you can start having more energy and time for the things that matter!
But what if simplifying your life sounds like an overwhelming task?
If you want to simplify your life but the big bad word MINIMALISM scares you let me help! I wrote Doable Simplicity (Minimalism For Normal People) to help you get the inspiration you need to simplify your life and then take solid steps that make simple living doable for you!