Seek Experiences Over Things! 4 Great Ways to Start Today!
When I was a little girl my gramma liked to take me to the mall. She had an eye for quality and she liked to buy me pretty things. But you know what? I don't remember a single thing she bought me. What I do remember is that we always got an Orange Julius and a pretzel and we always ate it sitting on a bench under the big skylight at the center of the mall. That was always the highlight of our trips to the mall because in the end what we remember are experiences over things.
I'm sure if you think back on your memories you would agree with me. You don't remember stuff. You remember experiences you had and the people you had them with. When you create an experience with someone you love, you create a memory you will never forget.
Minimalists Collect Experiences Over Things
Minimalists like to focus on experiences over things for lots of reasons. The first reason is pretty obvious. Experiences don't create clutter in your house. But that's not the only reason.
Minimalists also enjoy creating and giving experiences over things because they want to take the focus away from material things and put it back on the important things in life. They don't want to be bogged down with stuff but instead want the freedom to have adventures and seize opportunities.
If you are a minimalist or you want to be you need to learn how to reward yourself and gift others experiences instead of items that will eventually become clutter. Let's explore a few ways you can do that!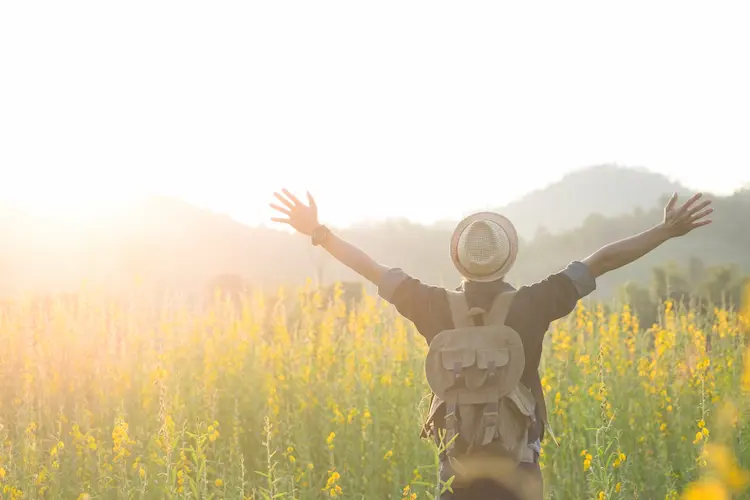 Look For Experiences on The Weekend
When I talk about how minimalists, or anyone really, can focus on experiences over things I'm not talking about big experiences all the time. Noone can fill every day with exciting and exotic adventures.
Most of us are just weekend warriors. What do you like to do on the weekend? Do you like to go shopping? What if you swapped that habit for a walk at a nearby park, a hike on a nearby trail, a stroll through a museum, or a coffee date with a friend?
We live in a pretty small town so there aren't tons of things to do but I can still think of lots of experiences we have had on the weekends! We like to play disc golf, ride bikes, go kayaking, go bowling, play board games, have friends over, and walk at the river walk. Those are just the things that we can do without even being creative.
We could also cook a new dish, have a painting party, host a karaoke party, take a drive to the mountains, try an escape room, and more! Oh, and we have done most of those things!
What kinds of things could you do with your weekend? Could you fill your weekends with experiences instead of accumulating things? I'm sure that you will make better memories!
Give Experiences Instead of Items
One big area where minimalists face a struggle at times is when it comes to the giving and receiving of gifts. To make it easy my official gift policy is that I am happy to accept gifts because I'm happy my friends are thinking of me and love me. And a lot of gifts I've gotten have turned out to be very useful. The ones that weren't useful may or may not have become wonderful gifts for someone else.
But you know what makes really great gifts? Experiences. When it comes time to give a gift try to think of an experience you can give instead.
Sometimes these experience gifts can include consumables. For example, a friend sent me a box of special loose leaf tea and another friend got me a percolator! My friends know I love my cuppa tea and those gifts created many great experiences for me.
Another way to give experiences is to look for things that you can get subscriptions or gift cards for. This could include an Audible Subscription, a Teachable course, a Master Class, a massage or a manicure. You can even get passes for entertainment venues like the movies, the bowling alley, and more.
But the absolute best way to give experiences over things is to plan to do the activity with your loved one. For example, last year my husband and I had lunch and went ziplining for our anniversary! Two years ago we had a picnic at the lake and this year we are going on a little trip.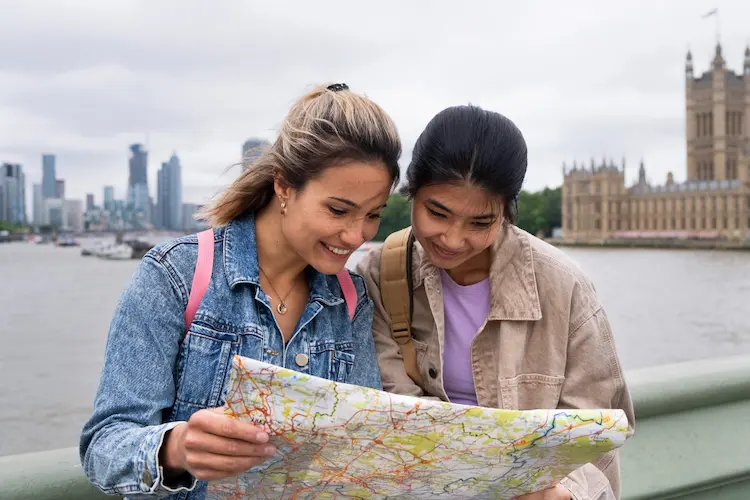 Collect Experiences When You Travel
Are you the type of person who likes to buy souvenirs when you travel? It can be tempting to feel like you have to buy something to remember your trip by. I've never been much for t-shirts or snow globes but I do sometimes buy earrings as a souvenir and my husband went through a serious magnet phase.
Really though, it's not the magnets or the earrings that remind us of the trips we have taken. It's the things we did that remain vivid in our minds. When we do something new and exciting on a trip it is never forgotten. That's why I encourage you to collect experiences on your trips.
A lot of times you are going to a location to experience something specific that you already have in mind. However, another great way to find new things to try is to go to the Airbnb website and select your location then select experiences. They will have lots of cool things you can try. You may not sign up for it through Airbnb but you will at least get some ideas! You can also Google "best things to do in…." to find cool ideas! You can even do this for your own area if you are looking for a weekend adventure!
The best experiences you can have while traveling either involve an active adventure or something culturally unique to the area you are going to. These things will be best remembered because they push you outside of your comfort zone!
Don't hold back because it costs a little money. You would probably easily spend that money on tangible souvenirs that will have half the impact of trying something new!
Look for Learning Experiences
When you think of collecting experiences over things you may think of things that are entertaining like movies, concerts, or plays. Those are great experiences and can make awesome gifts. For our anniversary one year, my husband took me to a John Mayer concert and I absolutely loved it!
But another type of experience you may want to explore involves less passive entertainment and more immersion. These types of experiences are learning experiences. You can take a wine and painting class. What about a cooking class? Try gifting yourself or a friend some lessons for a musical instrument. Org you could try taking a dancing class with your better half and some friends!
There are more and more ways to enjoy learning experiences in the online world! You can even tour museums and historic sites online.
I encourage you to look for learning experiences over things because when you learn you create new pathways in your brain! That is one of the most exciting things humans can do and that's why learning something new makes us feel so alive. Plus, you may just find something new that you love to do!
Why Do We Need to Focus on Experiences?
So why do I keep saying that you need to focus on experiences over things? I'm sure you already do some of the things I mentioned above. It's not like your shopping every single weekend.
I keep emphasizing experiences over things for a reason though. It's because our society emphasizes accumulation in a sneaky way. If you pay attention every new event is an excuse to go shopping.
If you are planning on going camping you better buy out REI and if you want to go to a party you need to buy a whole new outfit. When you buy a house you need new furniture. And when a worldwide Pandemic rolls around, instead of staying home, you must buy ALL the toilet paper!
We celebrate with things, mourn with things, prepare with things and even organize all the things with more things! But in the end, we are irritated that our house is full of things and we don't even remember where our life disappeared to.
That's why I keep emphasizing the need to focus on experiences over things. Because there is a real danger we could spend our life getting things but never having real and memorable experiences!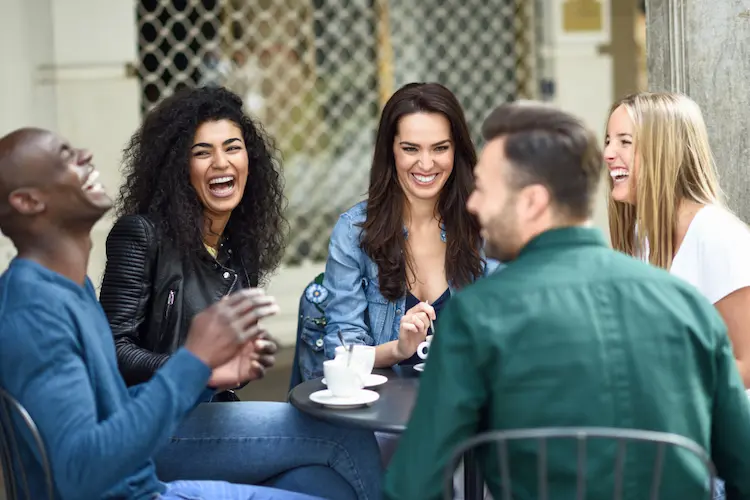 Make Memories Every Day!
I challenge you to try it! Spend more money on experiences and less money on things. I bet you will have a much more interesting year.
When you focus on experiences over things you will find yourself being more intentional about your entire life. Instead of throwing dinner on the table you might just lower the lights and add background music. When you are bored on a weekend afternoon you will probably think of asking your husband to go on a nice walk with you.
You will start making memories every single day and really enjoying a life that focuses on people and moments instead of the transitory joy of accumulation. Enjoying experiences over things is something you will never regret!
What is one of the best experiences you have ever collected? Please share in the comments below!
Start Living Like a Minimalist!
If you want to have more time for fun and less stress it might mean you need to start the minimalist lifestyle! But does the word "minimalist" scare you? It doesn't have to!
I wrote the e-book Doable Simplicity (Minimalism for Normal People) to help you simplify your life with minimalism. Minimalism should not complicate or limit your life so the Doable Simplicity ebook will help you find the version of minimalism that makes your life easier! You will find out how to simplify your home, your schedule, and your chores so that you can focus on your big-picture dreams!