40 Minimalist Gifts That are Affordable and Unique
A few years ago, in the middle of winter, I sprained my ankle. I was pretty much stuck at home for the first week and my best friend brought me a gift. Wait! I'm a minimalist. What did she bring me and did I appreciate it?
She brought me an electric percolator and it was the most perfect gift she could have gotten me. She knows I love to drink tea and having that percolator took about 30 painful steps out of every cup of tea I needed that week!
It's still one of my favorite, most used, items. That's because she knew what I would like and need and she got me that. That's really what minimalist gifts are all about!
What Gifts are Minimalist Gifts?
So if you have a minimalist in your life you may be wondering what you can get for someone who is living the minimalist lifestyle and if they will be happy when they receive it. Let me tell you right now, you're overthinking it. While the minimalist in your life certainly appreciates that you respect their decision to live with less, they aren't going to be mad at you for giving them a gift from your heart.
Minimalists love gifts just as much as anyone. They love to feel loved and thought of by their friends. A well-thought-out gift is always appreciated so don't hold back! Let me help you get some ideas for minimalist gifts that will be very happily received.
Before we get into the list of gifts, just remember that minimalists are trying to keep life simple. Often they live in small spaces and do not want a lot of clutter cramping their style. That doesn't mean that they don't need or enjoy anything. Make your gifts for minimalists focused on experiences. Choose experience presents by thinking about activities your friend enjoys and you can never go wrong!
This post contains affiliate links which means I get a small commission from purchases made after you click them. This doesn't cost you any extra but helps me to continue making great content for Doable Simplicity! Thanks for reading!
Minimalist Gifts that are Hygge-ly!
We all like to be comfy and cozy. Minimalists are endeavoring to enjoy the simple things in life and so hygge (pronounced hoogah), the Danish art of being joyfully cozy, is perfect for them!
When you are thinking of Hygge Minimalists gifts think of things that can create a cozy feeling and warm ambiance. Think of things that add a little luxury and comfort to everyday life.
Here is a list of great minimalist gifts that are very hygge-ly!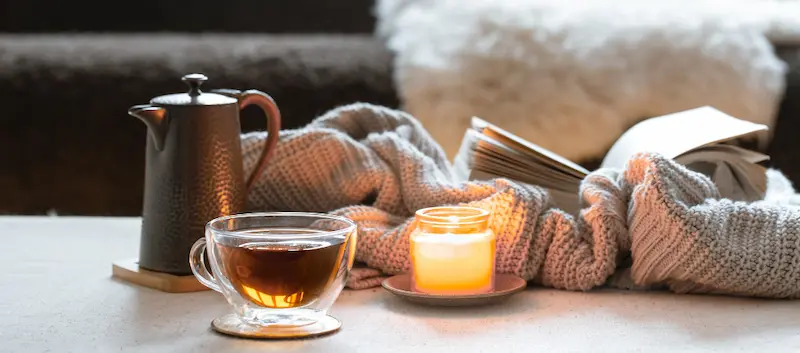 Minimalist Gifts That Are Yummy!
Most minimalists I know are foodies too! Minimalists savor the little things that make life so enjoyable. Giving minimalists food or drink is great because food is consumable, meaning it won't collect dust for years to come. Some of the best gifts my husband and I have received over the years were food or food-related items. Here are a few fantastic consumable gifts that anyone could love.
Minimalist Gifts for the Active Person
A lot of active minimalists live in small spaces. We used to belong to a gym but the pandemic changed that. It is more important than ever to stay healthy and a lot of people are thinking about shaping up their routine after gaining some quarantine weight.
With a new year coming it is a good time to jump-start our health. Help the minimalists in your life work out at home with these tools that have a small footprint but a high impact!
Minimalist Gifts That Entertain
Minimalists are just like you. They love to enjoy a good tv show or a fun game. When your life is simple you have more time to enjoy relaxation and fun. My husband and I are big fans of board games and I love to read. Help the minimalist in your life relax and entertain themselves with these great gifts!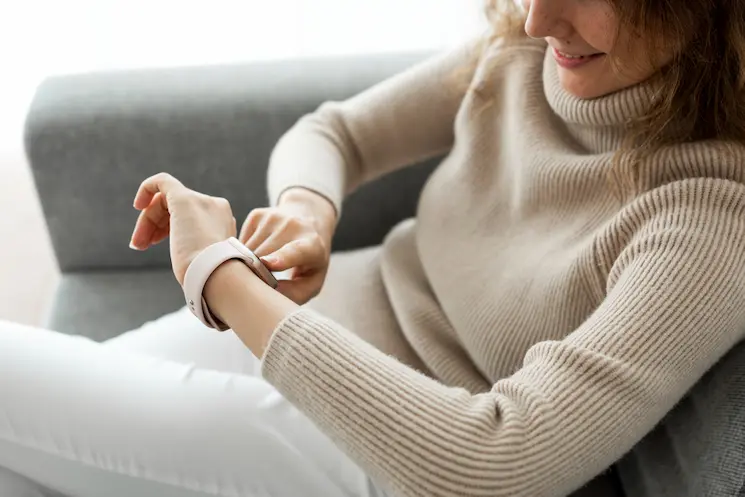 Minimalist Gifts for the Techy
A lot of minimalists love technology because it offers big experiences in small spaces. Suddenly entire libraries can fit inside a kindle and entire music collections are on your lap top! Technology is awesome for minimalists.
One tech gadget I didn't think I needed but I actually love is the little smart speaker I have. Smart speakers like the Echo Dot are awesome because you can listen to music and the news and ask about the weather and your amazon package deliveries. There is a lot that they can do!
Check out the Amazon Echo Dot and a few other great tech gifts that will fill the needs of any minimalist!
Minimalist Gifts for the Productive and Creative
Another type of minimalist gifts you can look for are things that help them be productive and creative. A lot of minimalists value productivity and creativity. When you are engaged in something creative you don't need a lot of other things in your home. I love my Writing Prompts Journal. Some also enjoy calm moments of coloring complex coloring books.
I also really love planners because they help me to stay focused and motivated! The Day Designer is the perfect simple planner for a busy life! The Happy Planner is great when you are feeling more creative with cool stickers and lots of extra space! Here is a list of gifts for a creative and productive minimalist!
You Can Find Minimalist Gifts They Will Love!
I hope I helped you think of some great gifts for the minimalist in your life! Remember minimalists still enjoy getting gifts! They will enjoy them even more if these gifts won't become clutter but rather contribute to things they can experience.
Consumable gifts and experience gifts are the best! A well-thought-out gift is so meaningful and most of the things on this list are here because I loved receiving them as gifts or I use them every day.
You know the minimalist you love. Maybe they have other hobbies? Think about the experiences that they enjoy and you will never go wrong with buying them small and simple things that contribute to the activities they love!
Do you have any gift ideas for minimalists? Please share in the comments below!