50+ Awesome Experience Presents To Give Instead Of Stuff!
Don't you love when you get a gift? I know I love getting gifts. Yes, even though I am a minimalist it always feels great to get a gift because it's a representation of my loved one's kind thoughts towards me.
But you know what's better than getting something I can't use and have to dust? Getting experience presents! They are a lot more fun!
This post contains affiliate links. As an Amazon Associate, I receive a small commission when you purchase through these links at no extra cost to you.
What Are Experience Presents?
So you may be wondering, what exactly are experience presents? Aren't they harder to get, more expensive, and tricky to follow through on?
I've had all of those questions but don't worry, I will help you find experience presents for your friends and family. And I guarantee these experience presents will be more more memorable and cherished than anything else you could give them!
First of all it's important to define what counts as an experience present. An experience gift can be anything that brings an enjoyable experience to the recipient. This includes activities, consumable supplies for an experience, gift cards, and more.
Experience gifts do not include knick-knacks, decorations, toys, and other STUFF that will be used briefly and then clutter up the homes of the people they are given to.
When you give experiences instead of gifts they should make memories. They shouldn't take up space and they will never become clutter!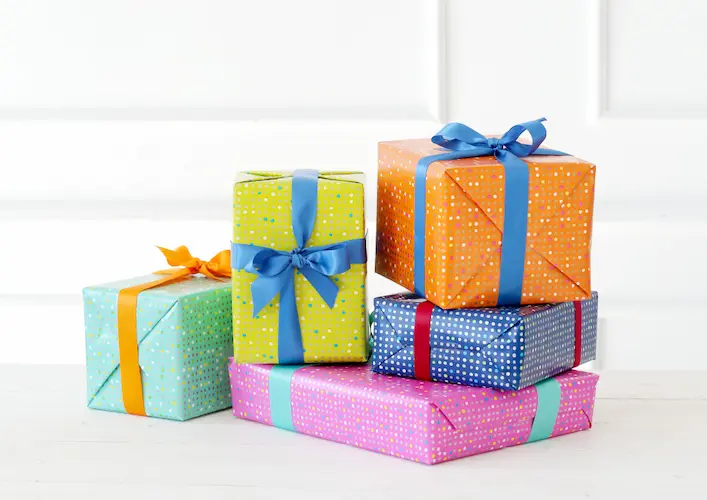 Why Should You Give an Experience Present?
Most of us are used to shopping for the traditional STUFF gifts instead of experience presents and there are some stuff gifts minimalists will love.
But why should we change the way we give gifts? Why is it better to give an experience present?
First of all, I'm sure you have gotten gifts you had no use for but felt guilty giving away. And I'm sure than when you are looking for gifts for your friends and family you are afraid to give them something that they don't really want.
When you give someone an experience present instead of a thing they won't have to wonder what to with it or how to get rid of it.
Also, when you give an experience gift you will be creating a memory instead of clutter. They will enjoy the experience and the memory of it for much longer than they could ever enjoy an item. In fact, an experience present may just become of of their best memories.
Would you rather have an item or a great memory? Give what you would like to get.
How Can You Find Experience Presents?
Ok, but how do you find experience presents? You can't just go down to the mall. It sounds like it's going to be a lot more complicated to find experience gifts than to just give a thing.
I know how you feel because when I started looking for experience presents instead of traditional gifts I was stumped. I felt like my mind was completely blank and I had no good ideas.
But it's really not that hard to find experience gift ideas.
First think about what your friend likes to do. Think about activities they enjoy or have talked about wanting to try. Try to remember if they are involved in crafts or sports or travel.
Once you know what kinds of things your friend likes to do think about how you could give them an experience that they might love.
You can look up "kayaking near ____" or "things to do in____" on Google. Or go to Airbnb and look for experiences in your area. If you still can't think of something that matches your friend's interests ask yourself, what could we do together?
Now that you have the idea of what experience presents are and how to find them let's find some great experience gift ideas for you favorite person!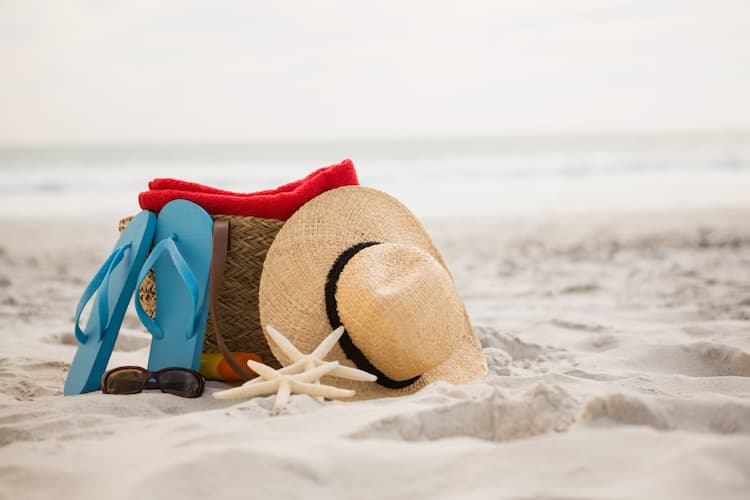 Experience Gifts for Her
One of the best gifts I have ever gotten was fabric from India, brought back to me by my dear friend from India. Now you may say that this gift was an item and not an experience gift but you would be completely wrong because at it applies to me it was an experience present.
With each fabric she brought me from India I had the experience of dreaming about what I would make for at least a month and slowly crafting it into a creative delight I would love wearing for years to come.
If she had brought me a shirt or even a dress it would have been wonderful but it wouldn't be an experience and thus the great love and joy I feel in this gift would have inevitably been less. The experience of sewing (my favorite hobby besides writing) with this beautiful fabric was on of the best experience presents I could have gotten.
So what about the mother, sister, wife, or friend in your life? What are some experience gift ideas for her? What are things that she deeply enjoys doing?
Here are some ideas:
Online Library Membership
High Tea
Tea Kettle and Tea (another one of my favorite gifts because of the ongoing experience)
Subscription to streaming services with shows she likes.
Online class for her favorite hobby.
Wine and painting night.
Cooking class
Dancing Class
Dinner and a movie.
A nice romantic meal.
A babysitter for the kids.
Spa day (for real or at home)
A weekend getaway
Gift certificates for massages or other pampering services.
A cleaning service.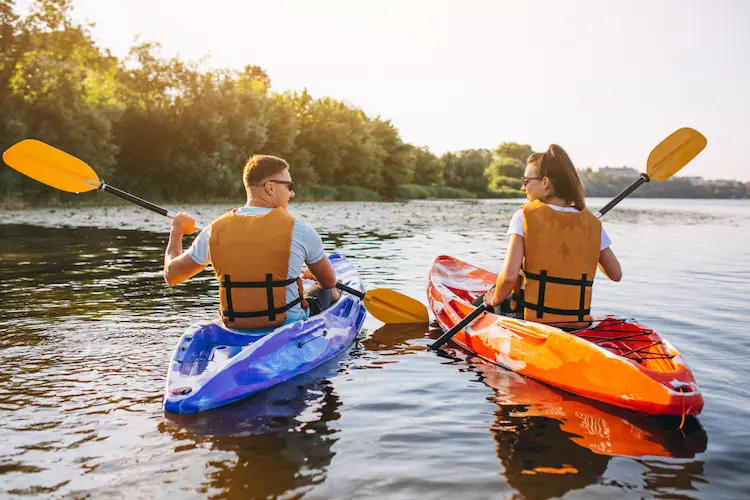 Experience Gifts for Him
When you've been married for a few years you might run out of things to buy your husband. That happened to me. He honestly didn't need anything he didn't have and the things he wanted he was very specific about. I know he would want to research new tech gadgets till he was blue in the face and I wasn't going to touch that with a 10 foot pole.
That's why, for our 11th anniversary I planned a zip lining adventure in a nearby mountain town! It was so much fun and made a great memory! He returned the gift with lunch at my favorite restaurant and a day kayaking at the lake.
So what about you? Do you have a hard time finding good gift ideas for the men in your life? I think it's always harder to shop for men. So what about your husband, father, brother, or friend? Let's find some adventurous manly experience gifts for him!
Here are some experience gift ideas for him:
A day at a driving range or a Golf Club
A fishing license.
Gear for his favorite hobby.
A Ziplining Tour
Gift cards for an arcade/restaurant.
His favorite foods to grill and some beer.
Online lessons for a musical instrument.
Streaming services that offer his favorite shows or sports.
Tickets to a baseball/basketball/football game.
A board game night with friends.
Concert tickets or music from his favorite band.
A day doing something he loves together (hiking, biking, fishing, golf, etc.)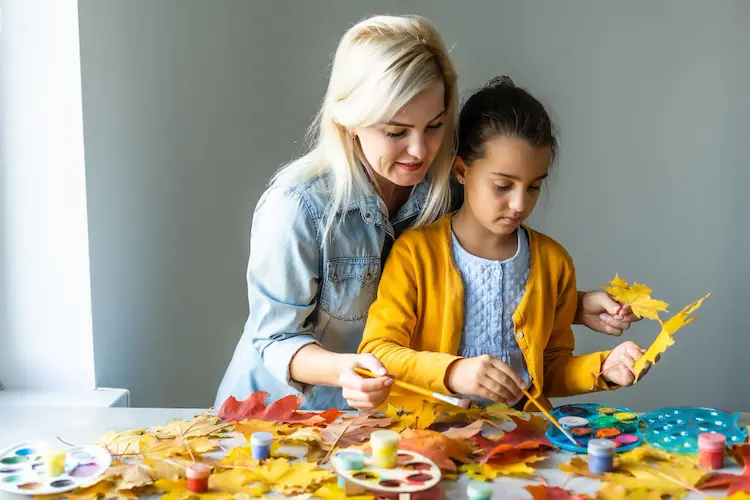 Experience Gifts for Kids
When I was a teenager I spent a lot of time with a set of twins that were younger than me by a few years. It was something between babysitting and just hanging out because their mom knew she could have time to herself but she didn't actually leave.
Thinking back on those wonderful days with the girls we had so much fun but I don't think I ever bought them a gift. In fact, I can't think of any specific item we played with. Instead we just did a lot of different things.
We sat in their hot tub, ran around the hillside near their house, rode their grandpa's horse a couple times, played with baby ducks, and threw darts in the garage. We also took turns drawing portraits of one another and playing the piano. One very memorable night we stayed up late wrapped in blankets watching a meteor shower.
We tend to buy kids toys as gifts. There are always fun new gifts out there but I'm sure you know as well as I do that a great imagination is the best toy a kid can have. With an active imagination they can have just has much fun with sheets and chairs as they can with any fancy toy.
Since kids naturally gravitate towards creating experiences with their imaginations how can we foster their creativity and give them gifts that make memories?
Here are some experience gifts for kids:
Art classes.
Music lessons.
A day at an amusement park.
Rent some kayaks or paddleboards.
Go to the zoo or a kid's museum.
Buy them music they enjoy.
Take them to library events.
Bake together.
Draw or paint or play with clay together.
Go on an outdoor adventure.
Ask a friend to teach them a language on Zoom or in person once a week.
Throw a craft party, a pool party, a baking party, a costume party, or a movie night for them and their friends.
Take them for ice cream.
Feed some ducks at the park.
Go swimming!
Ride bikes together!
Get them a game or subscription for a gaming service.
As you can see, kids aren't lazy and they love experience presents! The experience gift ideas for kids are endless! Instead of buying a toy that will end broken and sad in the back of the closet give your kids experience presents.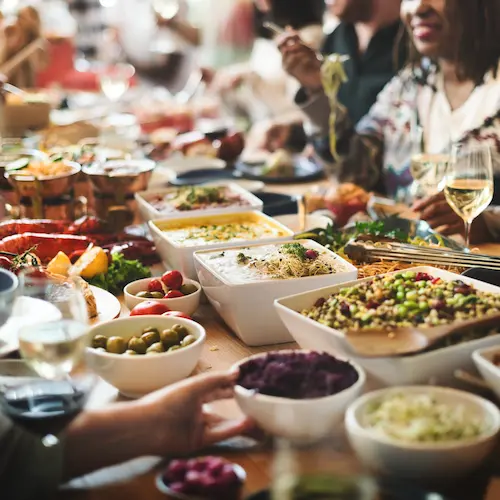 Experience Presents for Anyone
When you really look back on your life you never think of stuff. You think of dinners with friends, last minute adventures, weekend trips, and game nights. That time you embarrassed yourself at karaoke and the day you hiked around the lake. Your memories are made of experiences.
What would happen if we stopped collecting junk and started collecting experiences instead? What are some experiences you can share with all your friends and family?
Here are a few gift experience ideas that everyone can enjoy:
Host a dinner for friends and family!
Make a meal together.
Play a board game.
Plan a family vacation.
Go camping every summer.
Invite your favorite people whenever you go to a concert, game, movie, or play.
Try a group sport like Frisbee golf.
Take a bike ride.
Do a wine and painting night.
Have a bonfire with marshmallows!
Plan a covered dish party.
Rent a park for a party!
Have a family photo sharing night.
Throw a karaoke party.
Plan a weekly family movie night.
Enjoy Experience Presents More!
I guarantee that you will love giving experience presents! You can make them even better by joining in on the experience and making a great memory with your friend or family member!
But that's not where it ends. Your friends will probably want to give you gifts too! But what if your family is not minimalist and they want to give you a bunch of stuff gifts?
Since you are trying to live a minimalist lifestyle you can't accept them. Just kidding! You should always accept gifts for what they are, an expression of love.
If you are in the habit of giving experience presents to those you love they may just naturally follow your pattern and start giving you experiences too. But you can also lead them in the right direction…
When you are asked what you would like as a gift you can say some of the following:
Experience Gifts I Want:
"Could we go to coffee some time?"
"We should have a board game night."
"I would love to go to a concert with you!
"I've been bike riding a lot lately. It would be so cool if you could join me at the park!"
"I've been thinking about getting an audible subscription. Have you ever tried that?"
See how sneaky you can be? When someone asks what you want, you can tell them. But you can also invite them along for the experience!
Without even knowing it they will start to think up experience gifts for you. And more than that, they will feel your true desire to spend time with them, which is the best gift they can give anyway!
A New Way of Giving
Giving experiences is a whole new way of thinking. You may hit some bumps in the road. Maybe you will think of experiences that also include physical items. That's just fine! Sometimes we need stuff to do stuff. But as long as you focus on the experience more than the object you are on the right track!
May you enjoy giving experiences instead of things! And hopefully you will start getting experience presents too! Enjoy this new way of giving and make lots of awesome memories!
For a list of things that I recommend that work well for me please check out my resource page!
Share your great experience gift ideas in the comments below! We could always use more great ideas!