The 8 Best Books on Minimalism To Get Started Now!
We all start somewhere and with minimalism we don't usually start with way more than nothing.
That is just the problem. We start with way too much and often it can feel overwhelming. But the good news is you are not alone.
You are walking on a road with others like you. You are on a journey to a simple life and you are in very good company.
I have been very encouraged by reading about the journeys of others and I know you will be too. Let me share with you the 8 best books on minimalism that have guided me in my journey to make the minimalist lifestyle my own!
This post contains affiliate links which means that when you click on or purchase through them I receive a small commission at no extra cost to you. This helps me continue making great content for Doable Simplicity. Thanks!
The First of 7 Books on Minimalism That Have Guided Me In My Minimalist Journey:
The Life-Changing Magic of Tidying Up -Marie Kondo
I have this really good friend. She is my go-to friend for insanely deep conversations. She always has something amazing to talk about and I just love it!
One day, in between talking about the state of the world and synesthesia she mentioned a new book she was reading. The Life-Changing Magic of Tidying Up by Marie Kondo had her decluttering her home and carefully considering her purchases. She was getting rid of everything that didn't spark joy and she was loving every minute of it!
The funny thing about my friend and me is at that time I was living in the same studio apartment that she had lived in when she was first married. She totally understood my struggles with the 400 square foot studio apartment. So needless to say, I ran down to Target and bought that book immediately. (I never buy books. I always use the library. But I couldn't wait!)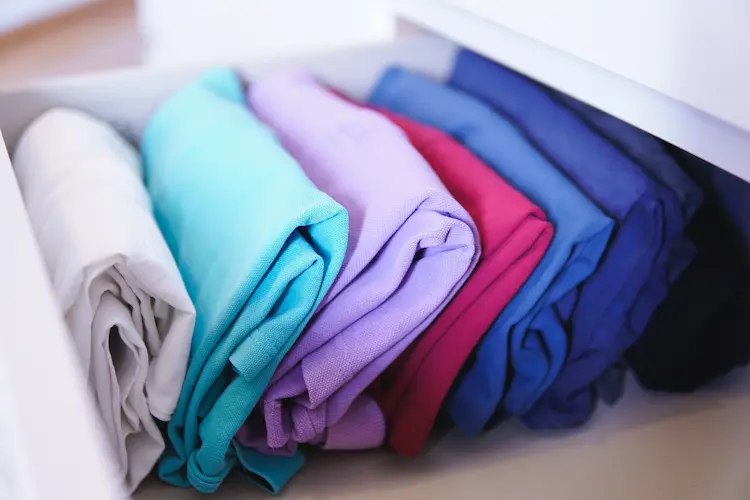 It Really Was Life-Changing…
The Life-Changing Magic of Tidying Up was the first of all the books on minimalism that guided me in my minimalist journey. It was actually life-changing for me! I went through my closet and realized that most of that stuff didn't spark joy. Then I went through everything in my house and found out that stuff, in general, does not spark joy for me. I stopped impulse buying because I didn't want to get rid of stuff later when I realized it did not spark joy. I became much more conscious of what was in my home and how it served me or didn't.
What I loved about Marie Kondo's method is that there are no hard and fast rules. She doesn't tell you how much you should have or how much you should keep. She just tells you to really think about what makes you happy and what is actually useful to you and let go of the rest. This works because decluttering is very personal and so it puts the power in your hands. She also encourages you to thank the things you let go of for what they did do for you. It might seem weird but it definitely helps you let go of guilt as you let go of stuff!
Last but not least her method for folding clothes is the best thing since sliced bread! I will NEVER fold my clothes in any other way for the rest of my life!
Grab her book and experience all that life-changing magic for yourself!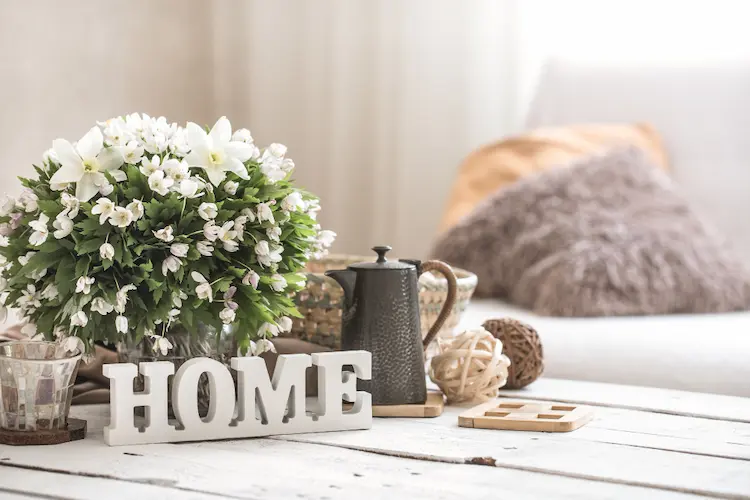 2 Books on Minimalism That Have Guided Me In My Minimalist Journey:
Joshua Becker is definitely a big inspiration in the world of minimalism. By the time I read his books I was well on my way to a simple life. Still, The More of Less spoke to me because, like him, I want to help people find out that the simple life is an option that we are forgetting in our consumer society.
His story starts in a messy garage. He is frustrated that he needed to clean out that garage all day instead of playing with his son. A simple comment by a neighbor changed his life. That's when he started letting go of all the extra stuff his family had accumulated to live the "American Dream".
I loved The More of Less because it shows the transformation he made and how he brought his family along. It shows how it takes time but it is time well spent. Grab The More of Less because it is one of the best books on minimalism that have guided me in my minimalist journey and I know it will help you get started!
In Joshua Becker's second book, The Minimalist Home, he takes you through each room of your house. He helps you see what you need to get rid of and why. His thinking really helped me overcome some of the things that were holding me back and keeping my home cluttered.
I didn't implement all of his suggestions (putting my coffee pot away every day is just too much for me). But I did enjoy hearing all his ideas because it helped me simplify more than I had already.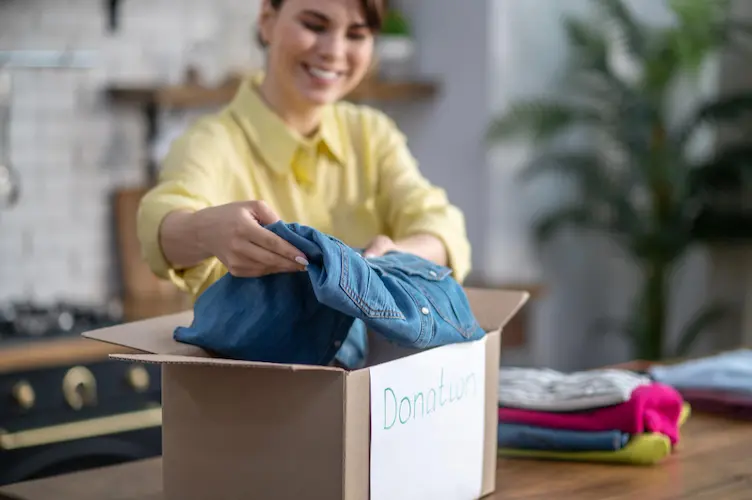 The Best Books On Minimalism for Inspiration!
If you have explored minimalism at all you have probably heard of Courtney Carver. She is famous for Project 333 but there is so much more to her story.
In Soulful Simplicity, she tells her story. She, like most of us, lived to buy and get more more more. It seemed to her that that was the way life was supposed to be.
But then she was diagnosed with Multiple Sclerosis and found out she had to drastically reduce stress in her life.
She started to simplify and in the end, she found out that she was a minimalist. She found out that the simple life helped her feel happier, healthier, and more fulfilled.
Her story is very inspiring because she is coming from the same place that most of us are starting at. She had the same struggles that most of us will have. Her down-to-earth, honest and reasonable approach is very refreshing.
In her book Project 333 Courtney talks about how she simplified her wardrobe, the hardest thing for her to simplify. To her surprise, she found immense joy and freedom in wearing 33 items for 3 months at a time.
She talks about how we tie self-worth to our clothing. She helps us see how we waste money and energy keeping clothes that don't fit our bodies or lives. Then she helps us to see how we can let go and find versatility in a simple wardrobe.
To tell you the truth, clothing is my big hang-up too but when I tried Project 333 I loved it! I learned so much from this minimalist fashion challenge. It truly reset the way I think about clothes!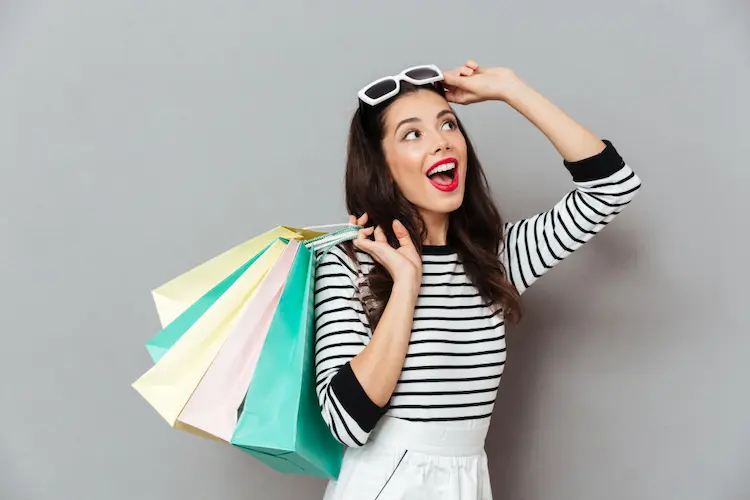 From Shopaholic to Saving Queen! This Book Will Help You Find the Minimalist Lifestyle!
Maybe you started your minimalist journey via another challenge in your life.
That was the case for Cait Flanders. As a young woman, she fought alcoholism and in her recovery from that, she became a shopaholic. She is no stranger to dark times and she found that consumption was her comfort every time.
But when she found herself in debt she committed to stop shopping for one year. She limited her buying to groceries and other necessities for an entire year. In the process, she found out a lot about herself.
Not only did she stop buying new stuff but she also let go of a huge amount of the stuff she already owned. She found out that she had bought a lot of stuff in a blackout of consumerism and bought other stuff in efforts to make herself someone she would never be.
Her journey toward a simpler life helped her to find her true self. She also pay off tons of debt, saved money for travel, created her dream job, and started to live a semi-nomadic lifestyle!
If you are drowning in debt and clutter, or if you don't feel right about the direction your life is headed, read The Year of Less for inspiration!
If You Want to Get Serious About Minimalism Check Out This Book:
Fumio Sasaki is serious about minimalism but it wasn't always that way. In his straightforward, no-nonsense book he tells his story. He used to be a very unhappy ultra-consumer and collector. He was always looking for a sense of importance in the stuff he owned.
Once he started letting go of things he started focusing more on people and experiences. He no longer ties his identity to the things he owns and he is much happier for it.
To be honest, at first, I found his style a little abrasive but as I continued listening to the audiobook I started to really appreciate his honesty.
If you are looking for straightforward one-liners and quotes about living simply that you will never forget Fumio Sasaki is the guy for you. He will help you stay motivated as you let go of all the junk in your life and find true meaning instead! This is one of the most straightforward books on minimalism you will ever find.
Does Minimalism Feel Too Drab For You?
If minimalism feels like it is too restrictive or drab for you I know your pain. I am a minimalist who loves color and a boho style. That is why I loved The Afrominimalist's Guide to Living with Less by Christine Platt. In her book, Christine discusses how she found minimalism and how she adapted to her style which embraces the African diaspora. She explains why the minimalist lifestyle might not be appealing to blacks and other marginalized communities.
Although I am not black my husband is and I found it very enlightening. Her book spoke to me because I need minimalism to fit my style as the classic minimalist style sometimes feels drab and suffocating to me. I really enjoyed her emphasis on being authentic to what makes you happy and preserving your identity. She also strongly encourages eco-friendly minimalism which is very important.
Grab The Afrominimalist's Guide to Living With Less if you are looking for books on minimalism that help you make it fit your style and culture.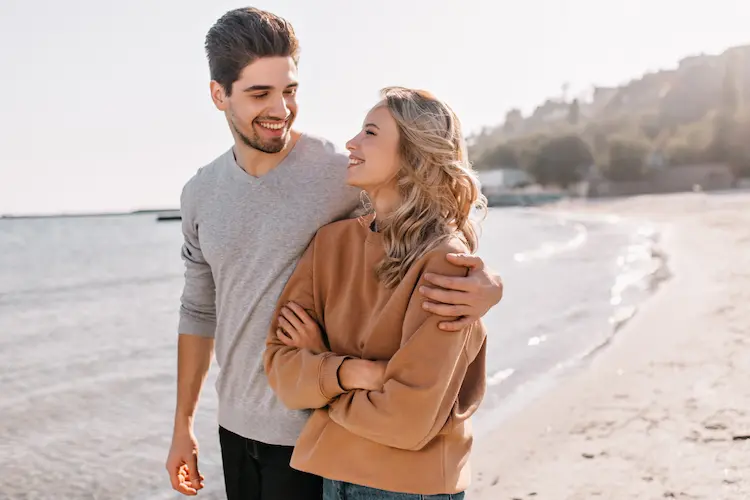 If you want to simplify more than just your stuff Love People, Use Things
Last but not least, I most recently finished listening to Love People, Use Things by the Minimalists, Joshua Fields Millburn, and Ryan Nicodemus.
This book is about minimalism and how it will affect the different relationships in your life. The Minimalists are Josh Fields Millburn and Ryan Nicodemus take part in different parts of the book. Joshua explains how you can simplify your life to improve your relationships with your stuff, with yourself, with the truth, money, creativity, and with other people. I really appreciated his straightforward expressions and the action steps provided by Ryan Nicodemus at the end of each chapter.
My favorite part was about our relationship with creativity. It explains how simplifying our life with minimalism can make us more creative people. Joshua emphasizes that we all need creativity to be truly fulfilled people. I couldn't agree more!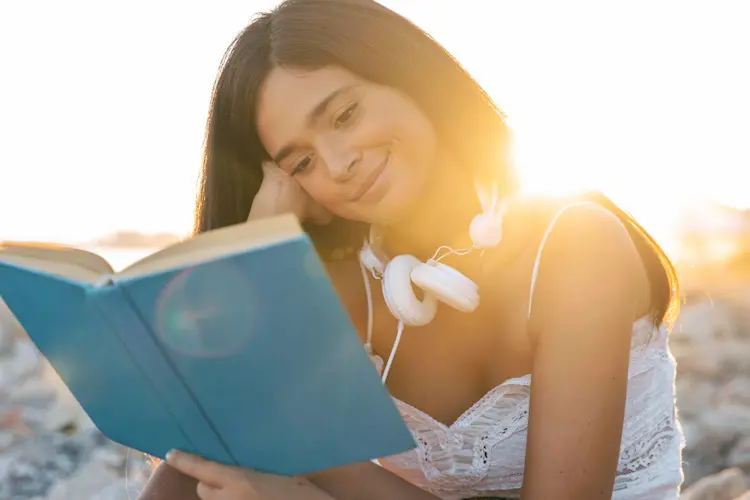 These Are Just a Few of the Best Books on Minimalism That Guided Me in My Minimalist Journey! There will be more!
As I said at the beginning, we all start somewhere and most of us start with too much stuff! That is the nature of the minimalist journey.
Since we are working against the current of the consumer society we will always need more encouragement. If you read these books you will be joining the minimalist current that is going in the direction you want to go! You will be inspired and find that you are not alone.
It sounds easy to get rid of stuff and not buy more but it is really personal. Our habits of buying and keeping stuff have a lot to do with our personal insecurities and that is why reading these books has helped me.
Listening to the minimalist journeys of others has helped me see my own insecurities and struggles more clearly. These masters of minimalism have helped me to break through my roadblocks and find a simple life.
I will continue to grow and I look forward to reading a lot more books on minimalism. I am just waiting for them to be available in my library app. Let me know if you have any suggestions! I would love to hear what has inspired you in your minimalist journey so far!
For a complete list of my recommended resources and products check out my resource page!
Have you read any great books on minimalism? Please share in the comments below!
Start The Minimalist Lifestyle Today!
There is really no reason not to start enjoying simple living! Now is the time to try the minimalist lifestyle! Learn why minimalism is good for your mental health and relationships, how it can transform your finances, so you can start having more energy and time for the things that matter!
But what if simplifying your life sounds like an overwhelming task?
If you want to simplify your life but the big bad word MINIMALISM scares you let me help! I wrote Doable Simplicity (Minimalism For Normal People) to help you get the inspiration you need to simplify your life and then take solid steps that make simple living doable for you!