How Can You Start Living a Simple Life In a Modern World? 4 Simple Steps To Take!
We always think of the past as a simpler happier time. The truth of the matter is living in the past came with its own challenges. Regardless, living in the past was simpler. So how can we learn from it and start living a simple life in a modern world?
I grew up on a beautiful tree-lined street with many beautiful Victorian-style homes built around the time our small town began. It was a charming place to grow up. I didn't live in a Victorian home. I lived in a pretty average tract home. But most of my neighbor friends lived in those beautiful two-story works of art.
What always struck me about those homes was, that though they looked bigger, they were actually very small inside.
They said that a bunch of school teachers lived in them and dated the train workers because the train station was up the road. I always wondered how all those school teachers lived in those houses that had very few bedrooms and very little room in general.
The answer is, that they couldn't have had all the junk we have now.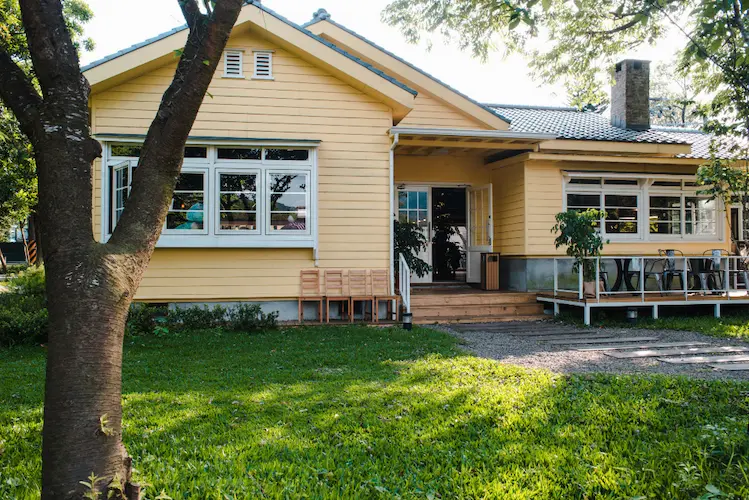 Houses Used to Be Smaller
Did you know that just after World War II the average home was only 750 square feet? That was an average home for a family, not a studio apartment for single people.
The size of homes continued to grow to around 950 square feet in the 50s, then 1,100 in the 60s, and 1,350 in the 70s.
For the last few years, new homes built have averaged around 2,320 square feet with the average size of houses overall being 1,901 square feet.
That combined with statistics on sizes of families means that each person in a household has about 507-970 square feet at his or her disposal. That means that each person has a WWII-era home just for themselves!
Does this make us happier? Are our houses more organized? Are we more content now? I will let you make your own decisions on that.
What I will say, is that I lived in a 400 square foot studio apartment with my 6'4" husband for almost 10 years and I feel that it drew us closer to one another. We had to work through our arguments. When it came to watching TV we learned to compromise and take turns. It saved us tons of money because we knew we didn't have room for extra junk so we didn't buy it.
Last but not least, living in that small space kept our priorities focused on family, friends, and experiences, rather than accumulation.
If you long to be living a simple life in the modern world take time to consider if you really need a larger house. It may be that you will simplify your life by living in something a little smaller.
Living A Simple Life in a Modern World: People Used to Own Less
On the main street of my small town, we had a place called the Pioneer Village. Behind the museum building were a bunch of old buildings that had been transported there. They were the old bank, jail, post office, barbershop, blacksmith shop, school, church, and a couple of homes.
You already know that they were much smaller than those things would ever be now. The homes were just one room or maybe two.
They didn't just have tiny spaces, they had less stuff too. Think about it, when you watch Anne of Green Gables or Little House on the Prairie they didn't have a clutter problem.
Before the industrial revolution and the big box stores that we have today, people worked to get what they needed to survive.
They had a few cooking tools they used for everything, a bed, a chair, a desk, and some clothes. Once in awhile, they might get something pretty or special but this was a special treat not a "Target run".
People in the past also didn't feel like they needed all the stuff we feel like we need today. Most of the stuff we feel like we NEED didn't even exist.
When the industrial revolution took hold and mass production became possible the companies making all those things realized that there wasn't enough consumer demand and so entered advertising. In fact, advertisers were in the business of "want creation", finding new ways to make us want and "need" a bunch of stuff we never needed before.
When you want to start living a simple life in a modern world you will probably need to declutter. After that, start experimenting with what you really need in your life. You might find you "need" a lot less than you think you do.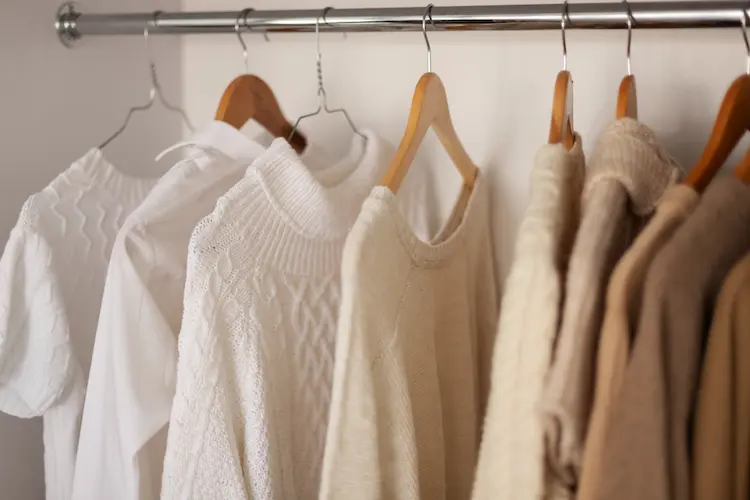 Living a Simple Life In A Modern World: Have Less Clothing
How many outfits do you own? Do you find it hard to decide what to wear in the morning? Is your closet a total disaster zone?
That's another thing that wouldn't have plagued you if you had lived in the past. Anne of Green Gables cried with joy over a new dress because it had to be made especially for her.
Before "ready-made" clothing was the norm you would need to buy fabric and make your own clothes or have them made for you. Because of the time and expense involved you might have a couple of everyday outfits and a couple of fancy outfits.
Even after "ready-made" clothes became available most women did not spend all their spare cash on "fast fashion". The average woman in the 1940s owned just 11 outfits! But those outfits fit her perfectly and were better quality than almost anything we can buy today.
I love clothes and I love to sew and having just 11 outfits sounds nearly impossible to me, but think how much easier it was for your grandmother or great-grandmother to pick out what she was gonna wear each morning!
I experimented with living with less clothes with Project 333. During 3 months of having just 33 items to wear I found that life became a lot easier! Maybe you can simplify your wardrobe too! Living a simple life in a modern world by having a smaller wardrobe can relieve a lot of stress in the morning!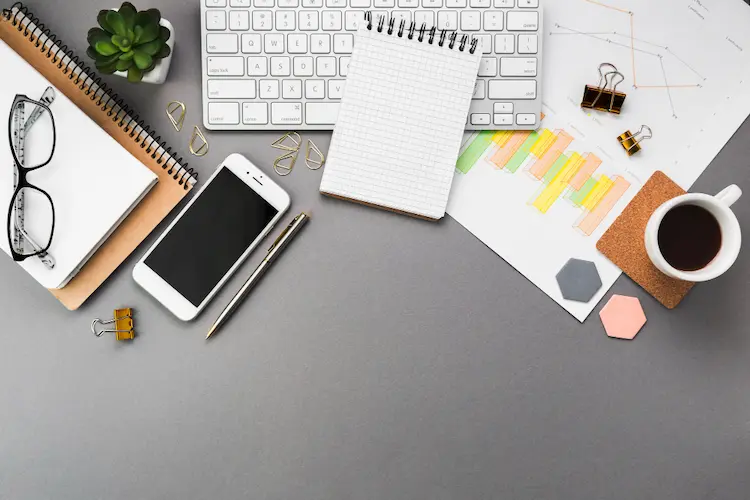 Living a Simple Life in a Modern World With Less Reliance on Technology
You don't have to go as far back in time to see how much simpler life was in the past.
Have you watched Gilmore Girls lately? I almost fell off the couch when Rory arrived at a friend's house and asked if she could use the phone to tell her mom she had arrived safely. She didn't even have a cell phone! Like, WHAT!?
The thing is when I first watched Gilmore Girls that seemed normal. I didn't want a cell phone right away but I finally got my first flip phone at 16, I saved up and got my first laptop shortly after that, followed by my classic iPod.
Millennials like me lived at the turn of the cell phone revolution and boy has the smart phone change our lives!
Now, I'm not saying that technology is bad. I love technology! I am all about modern convenience. And electronics and the internet make it so much easier to be a minimalist.
What I am pointing out is that when Rory Gilmore didn't have a cell phone she wasn't worried about Instagram, Facebook, Youtube, Pinterest, and so on. She wasn't obsessively checking for likes and follows or taking selfies. She was reading and studying and getting ready to go to YALE!
Before we had all the technology, that saves us so much time and then sucks it right back from us, we used to do real and meaningful things with our lives! Could you cut back on your screen time?
If you break away from technology even a little bit you will start feeling more like your living a simple life in a modern world.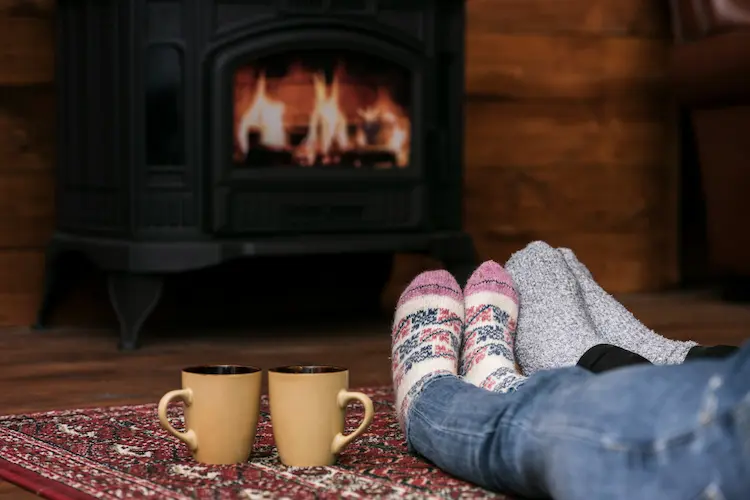 How Can We Learn From the Past and Start Living a Simple Life in a Modern World
Am I saying I want to live in the past? Sometimes I do. But most of the time I really love all the modern conveniences and amazing things we can do today!
The point of this post isn't to glorify the past or tear down the present. The point is, to gain perspective.
When you think you need a bigger house, a new outfit, a cool gadget, or storage shed remember that for thousands of years, before the industrial revolution, most people lived simple lives in small homes with relatively few possessions.
They worked for food and when they had what they needed they rested. They were content and happy with what they had never even dreamed that they needed a walk-in closet or an Ipad.
Do you really need everything you have? Could you simplify your life? Do you actually have to buy a new outfit this weekend? What if you took your life back to basics? Would you enjoy living a simple life in a modern world? Please share your thoughts in the comments below!
Do You Want to Start Living Simply?
There is really no reason not to start enjoying living a simple life in a modern world. Simple living is just for the past. Now is the time to try the minimalist lifestyle!
Learn why minimalism is good for your mental health and relationships, how it can transform your finances, so you can start having more energy and time for the things that matter!
But what if simplifying your life sounds like an overwhelming task?
If you want to simplify your life but the big bad word MINIMALISM scares you let me help! I wrote Doable Simplicity (Minimalism For Normal People) to help you get the inspiration you need to simplify your life and then take solid steps that make simple living doable for you!