Make Life Easier By Keeping Things Simple!
Doesn't it seem like everything in life is getting more complicated? Even having fun in the summertime becomes a big fiasco by the time you're done packing all the clothes and food and gear and sunscreen! I think that it's time to make life easier by keeping things simple!
Make Life Easier by Having Less
The world around us always wants bigger and better. But sometimes having less makes life easier. Having less stuff to deal with helps you have less stress.
When you apply this to your whole life and live simply you don't have as many bills, your house is easier to maintain because there is less to take care of. You don't have to worry about a bunch of stuff and how to move, store, clean, and pay for it because there is less of it. It requires less work to pay for your bills and you waste less time shopping.
Basically, when you have less stuff you make your life easier because you have less stuff to worry about.
When You Have Less Stuff You Have Less:
stress
work
home-maintenance
bills
wasted time
cleaning
to store
stuff to move
to worry about
Make Life Easier With The Less is Less Game
I like to play this little game with myself. It's called the less is less game. It kind of started from day trips and even big trips.
I live in a family that likes to be prepared for every eventuality. Don't get me wrong. It's a good idea to think ahead and plan accordingly. But the problem is that we sometimes spent so much time preparing and going back for one last thing that we barely had time for the thing we set out to do in the first place.
So I started thinking ahead in a minimalist way. Since less stuff causes less stress I tried to figure out what I absolutely needed and what wasn't really necessary. That way I could get out the door faster, carry less, worry about less stuff, and enjoy my day more!
I've found that the less stuff you have to deal with the less worried you are and the more fun you can have! It just makes life easier when you keep things simple.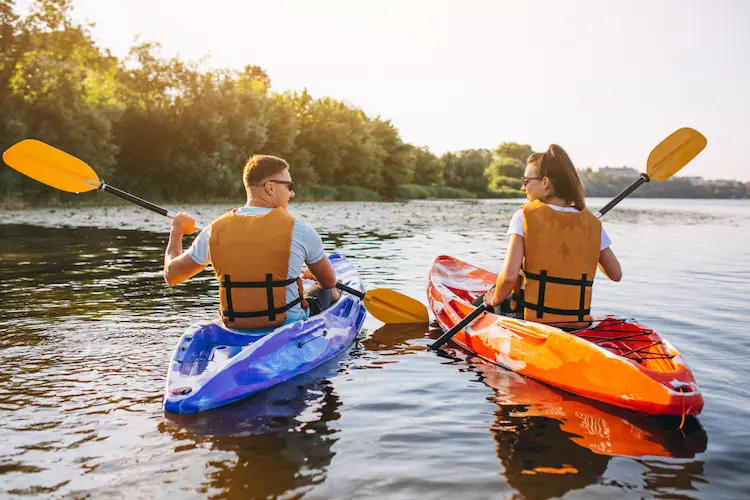 For Example:
Imagine your planning a day at the lake. A lot of people with "the bigger the better" mentality would have you take a motorboat with three coolers full of beer, a couple of changes of clothes and shoes, tons of snacks, and tons of extra toys. That is fun.
Is Bigger and Better More Fun?
But the real question is are you actually having fun?
It takes a lot of time and money to haul that boat on the trailer, get it in the water, haul out all your coolers of food and beer and snacks and actually get to the enjoyment part of the day.
And the worst part is you end up hauling most of those drinks and snacks and changes of clothes back into the house completely unused at the end of the day.
Have More Fun With Less:
Imagine instead you are playing the less is less game. You pack with the "less stuff is less stress" mentality. Start by packing your kayaks and your life jackets. You make sure you have sunscreen, some towels, a few bottles of water and sodas, and a couple of snacks. Then you throw some shorts or a t-shirt over your swimsuit and you're ready to roll!
Before you know it your at the lake. It doesn't take much work to get in the water and you have a great time. When it's time to pack up it's pretty easy and you go back home relaxed and happy at the end of the day.
When you keep things simple you make life easier. You will reduce work, stress, time, and money involved in having fun. Instead, you will be busy having fun and making memories with your family!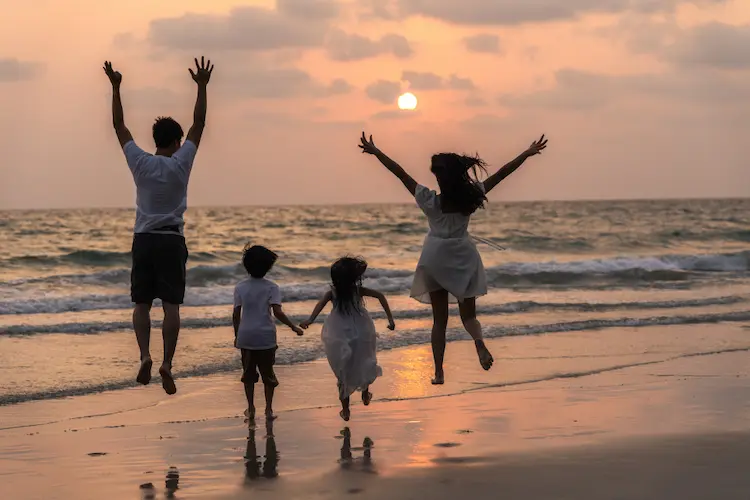 So How Do You Play The Less is Less Game?
If you want to enjoy summer fun with your family you are defineitly going to want to try the less is less game. A lot of the fun activities people like to do in the summer like camping or a day at the lake can turn into a lot of work for the women involved. You can turn that around when you learn to keep things simple.
But's how do you play the less is less game? Follow these steps to make life easier this summer!
Step 1: Make a plan!
Does the less is less game mean you just run out the door for an epic road trip without jumper cables or you head to the lake without sunscreen? No! I will never recommend foolish fly-by-the-seat-of-your-pants thinking! Planning is important. Stop and think about your day and every step it will take to make it happen.
#2 Identify the Essentials
For any plan you make there will be a few essentials that will keep you happy. A lot of those have to do with basic physical comfort. You will need water and some snacks and food. You will want appropriate clothing and you may need some tools or equipment. Think about your activity and make sure you pack what you need to stay safe, comfortable, and enjoy the day.
#3: Think About the Extras
Now that you have everything you absolutely need, think about the things you would like to have. These are the kinds of things that will make your day more enjoyable without weighing you down. Remember, if you have a beach bag full of cool stuff your gonna worry about someone stealing it and if you have a backpack with a bunch of heavy stuff you might be annoyed when you have to carry it. Try to keep the extras minimal and based on an enjoyment to burden ratio that favors enjoyment.
#4 Stop Overthinking It! Go have fun!
Now that you are sure you have what you need and some fun stuff too, stop overthinking it! Go have fun! Don't waste time and energy packing that you could spend on doing the thing you want to do. Don't overburden yourself. Remember less stuff means less stress.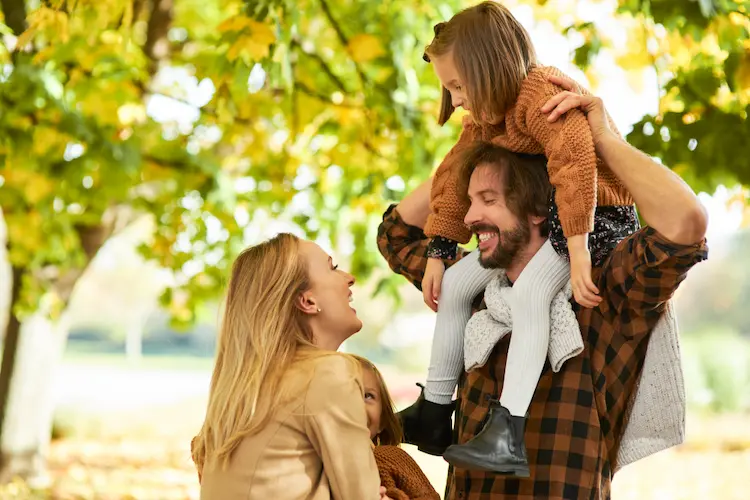 Make Life Easier When You Use the Less is Less Game Every Day
So far I have been showing you how to use the less is less game for something like a day trip. You could use it for any kind of trip or activity but could you use it in everyday life? Of course! Let me tell you how.
Make a Plan:
Instead of being pulled along by the consumer society we live in and getting more and more to keep up with the Joneses what if you stepped back and really thought about what you need and want in life.
Think about what you really want your life to look like and make a plan of how to get there. You can make life easier by knowing what direction your headed.
Identify The Essentials:
Take a look at your weekly schedule. What are the essential items you need to live your life according to the bigger plan in your mind? What activities do you actually need to be doing?
Could you drop some of the things you do that just keep you busy but that you don't really want or need to do? Maybe you could stop doing extra things that don't contribute to your life goals or sustain your basic needs?
What does it look like for you to keep life simple? What would it change for you? Would you have more time to enjoy the things that actually matter to you? Would your life move towards your goals more quickly?
Some examples of choices that keep life simple are keeping the car that's paid off instead of getting a brand new one or choosing not to buy a bigger home. Perhaps you are buying those Nikes for status and not for use. Maybe you are working harder than you want to for stuff you don't really need and maybe your 4-course dinner could become a simple one-pot meal.
There are tons of ways you can keep life simple and in return make life easier and more enjoyable.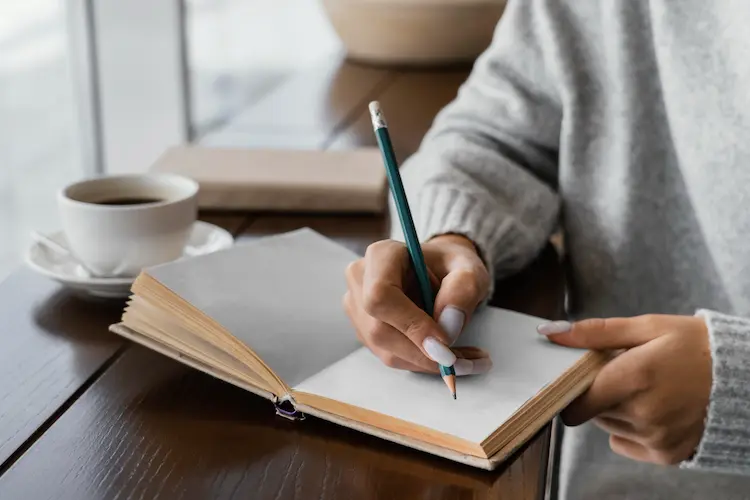 Think About the Extras
Life doesn't have to be utilitarian though. We all have "extra" things we want in our lives. Do you love to paint but never make the time to do it? Maybe you wish you could pick up that musical instrument you used to play or learn a new language or maybe you could just have the time to read more.
What is it that really makes it happy? Do you have a passion? Is there something you could spend your free time doing that will take you toward the life you want? Maybe you need more creativity in your life. Or maybe you just want more time with your family.
Spending less time on things you don't really need or want to do will give you more time for the things that make life worth living! Sometimes, maybe most of the time, less stuff means more life!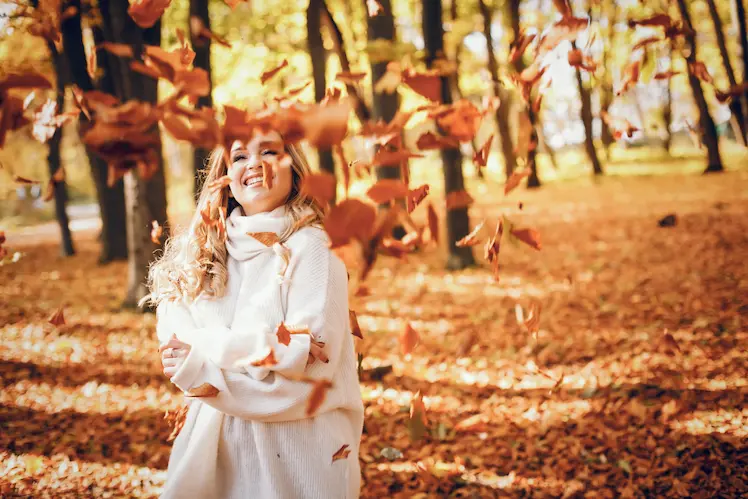 Stop Overthinking It! Go Enjoy Life!
When you play the less is less game in life you will find out all the reasons that less is more! You will spend less time running around in circles doing things you don't even want or need to be doing. Your life will become focused on moving towards your real goals! And best of all, you will have more time to do the things you love with the people you love.
Stop overthinking it! Stop burdening yourself with things you don't need to do or have! Go live life!
Make Life Easier By Keeping Things Simple -Or Making Them Simple…
Do you want to make life easier by keeping things simple but you already have a big complicated and cluttered life? Maybe it's time to simplify your life with the minimalist lifestyle.

If the big bad word "MINIMALISM" scares you don't worry! Minimalism can be for NORMAL PEOPLE! If you want to learn how to simplify your life, your schedule, your chores, and your goals so that you can make life easier grab the Doable Simplicity e-book and learn how minimalism can make life easier for you!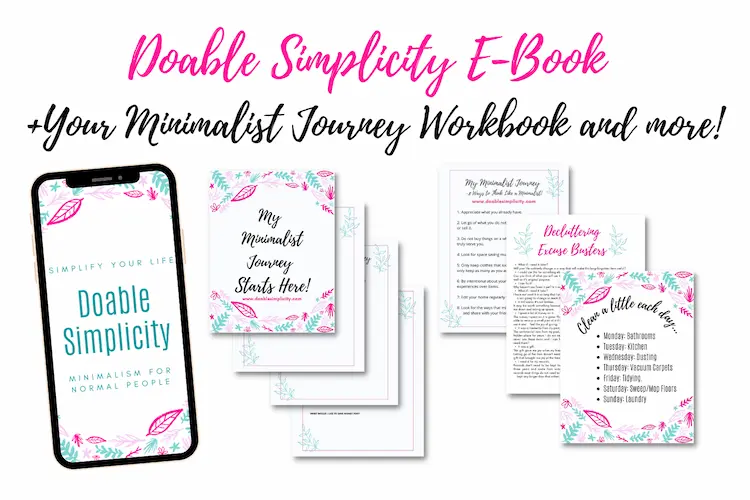 Want to learn more about living simply?
Read: How Do You Have a Happy Simple Life?
You may also enjoy these articles: