How To Become A Minimalist When Your Family Is Not! 7 Tips for Survival!
I am pretty much the only true minimalist in my house. My husband works at it and my parents used to think that minimalism was a bad word but they are actually coming around to it since our moving back home.
Let's face it, the minimalist lifestyle is a journey that takes time. But maybe you are tired of waiting on everyone else!
That's why I want to help you know how to become a minimalist when your family is not! Because I feel your pain and I have found ways to survive and thrive as the only minimalist in my home!
It's Important to Know How To Become a Minimalist When Your Family Is Not Without Driving Everyone Crazy!
First of all, one of the best parts of the minimalist lifestyle is that it gives more time and energy to be with family! That's why it's really important that you don't ruin it by being the type of minimalist that everyone hates.
You want to become a minimalist that inspires your family! Your example should show them that the minimalist lifestyle will lead to more fun, less stress, and lots of time together.
That's why these tips are designed to help you know how to become a minimalist when your family is not into it, without making them hate it.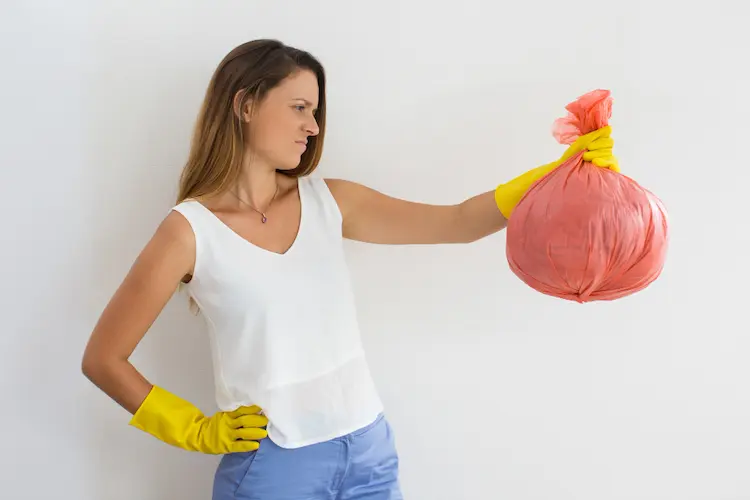 How to Become a Minimalist When Your Family is Not: #1 NEVER throw their stuff away!
When my husband and I were first married we lived in a very small studio apartment. I am a bit of a "Monica" so as soon as I got into the apartment I went to organizing it. Oftentimes, this was while he was at work.
I wasn't exactly a minimalist yet but I knew I was going to have to fit a life in this tiny place so when I came across a stack of 15 years worth of old calendars he was saving (for who knows what reason) I threw them away. Needless to say, that decision still haunts me.
I'm gonna say this once, and I mean it! NEVER throw their stuff away. One day they may be ready but if they aren't ready when you are, learn patience.
How to Become a Minimalist When Your Family Is Not: #2 Help them understand how you are decluttering.
Instead of throwing their stuff away for them, I have found it effective to calmly suggest that they might not need something anymore. Give it time.
Later on, ask again what they think about letting go of an item. Maybe, if they are in a good mood, you can help them through the journey you take in making these decisions. Have them ask themselves the following questions:
When was the last time you used this?
When was the last time you looked at or thought about this sentimental item?
What did you not like about it? Why did you put it in the garage or the spare room?
For example, years later, I saw that my husband has kept all our wedding cards and many of his graduation cards. We really appreciated those cards at the time but we hadn't thought about them in years. He was still hesitant to let go.
What did I do? I said we should sit down and read every single one of them one more time. We did. We had a lovely time and by the end, my husband was laughing that he had kept them so long so we let them go and gained an entire drawer!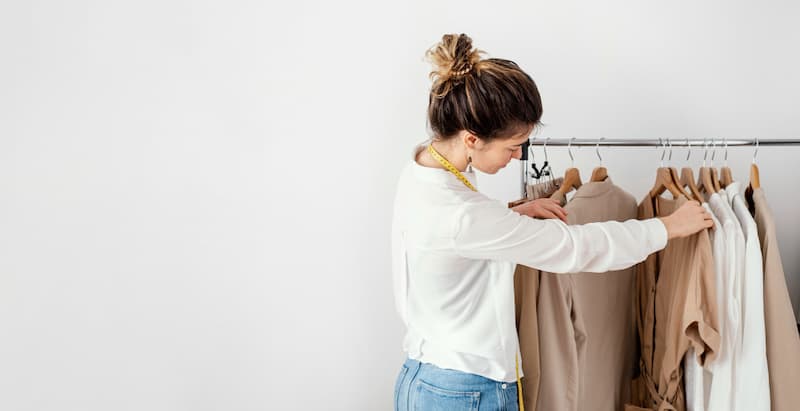 Here's How to Become a Minimalist When Your Family Is Not: #3 Focus on your stuff!
If you are like me, it might drive you a little bit crazy when there's a lot of extra decorations and stuff lying around in your home.
For example, my mom likes things a little bit more "cozy". That is fine. I respect her style but I like to walk into my room where things are more open. I feel a sense of calm wash over me when I step into my space.
Even within my room, I focus on my desk and my side of the closet because my hubby isn't as far down the simplifying road as I am.
Just remember to let your family be themselves and not force them into anything. Home is where we should feel safe to be ourselves and where we can make things fit our style.
Your simple style may not be that of your family. It is ok. When it is bugging you focus on your areas and keep them tidy and simple and just the way you like them.
#4 Help Your Family Become More Minimalist When They Are Ready!
As time passes your family may see the benefits of letting go of a few things. Maybe they will notice that the home feels more like a vacation when it's not full of junk.
But did you know that one of the biggest things that hold people back when wanting to clear out the clutter is simply feeling overwhelmed?
Most people simply feel too overwhelmed to even start getting rid of stuff. You may have been there yourself in the past so be understanding and don't unleash your minimalist monster when they say they want to start pairing down.
When we moved in with my parents ( because of covid and finances) they had a lot to sort through and get rid of. I worked my way through selling the stuff they definitely didn't want on Facebook and then I started pressing them to get rid of more. They weren't ready. I had to patiently wait and not go minimalist crazy on them!
Now they know that any time they are ready to let go of something they can bring it to me and I will help them. It didn't hurt that they made a pretty penny selling all that junk they never used!
Just remember to give them time and space to slowly get past all the emotional reasons they keep stuff.
If you want to become a minimalist but your family is not ready yet just stay calm and helpful. Most of all, be patient.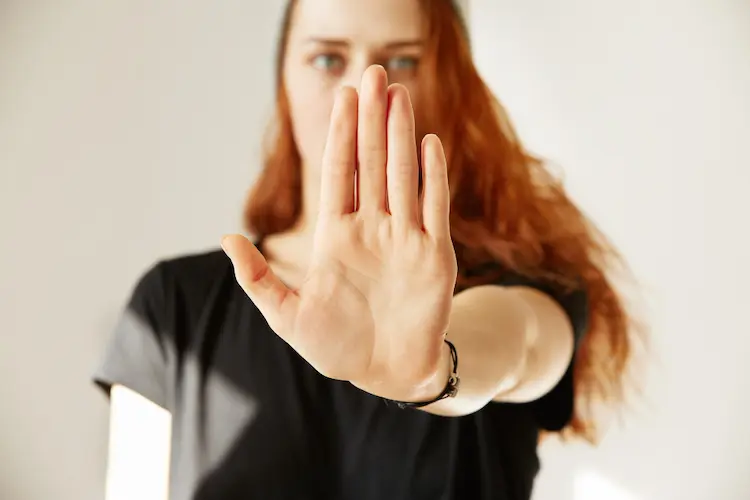 #5 Don't Let Your Family Give You Stuff When You Want to Become a Minimalist!
You may want to become a minimalist but a funny thing that happens when your family sees your open space is that they instinctively try to help you fill it.
They will try to give you grandma's furniture and dishes. They will ask you if you need yet another soft blanket.
Accept the love but don't let them get rid of the stuff they don't want by giving it to you. Politely offer to take care of selling or thrifting it instead.
When your family wants to give your gifts there's nothing wrong with your directing them towards more minimalist gifts you would actually enjoy, like a day together doing something fun or a collection of your favorite teas!
*This is the part where I confess to accepting some things so that I can get rid of them. I can't get in trouble for getting rid of something that was mine right?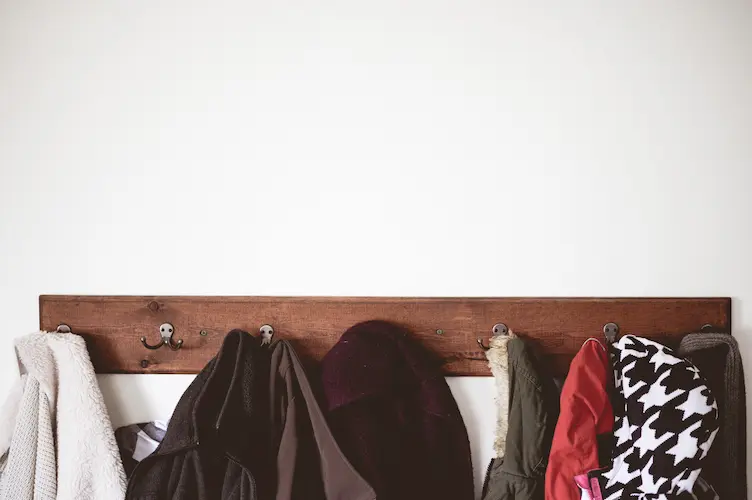 #6 Create Drop Zones
If you like things tidy and put away but you live in a house with people who like stuff "handy" and all over the place, it may be a bit challenging to not get crabby.
I mean, everything looks so nice until the hurricane arrives. One thing that has helped me maintain my sanity is to create drop zones for my family.
Right inside our door, we have a small decorative bucket for our keys, gloves, mail, etc. The bucket is small so it can't get out of control.
I also put a coat rack on the back of the door because getting the coats into a closet was an unrealistic expectation.
You could have baskets for toys that help your kids pick up and a shoe rack near the door to help your family put their shoes somewhere besides the middle of the floor.
Creating these dump zones may not be completely minimalist but they will help a minimalist maintain their sanity in a not-so-minimalist family!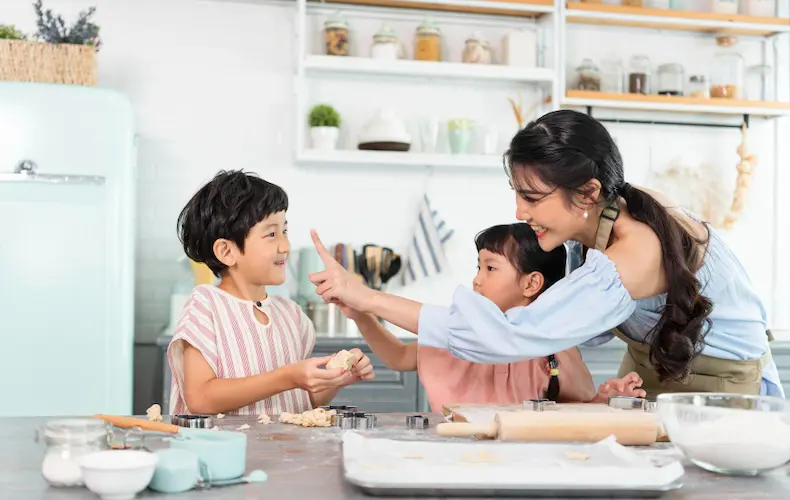 #7 Shift the Attention to Experiences Over Things
Remember why you wanted to become a minimalist? Because you saw how minimalism could make your life easier. You started living more simply because you wanted more time with those that you love. It's ok to stop decluttering and enjoy the benefits of your efforts!
That is why it is important to keep your minimalist monster under control! I have been known to go into blind decluttering rages. My monster got out and went wild. Do not let your minimalist monster out on your family.
Focus on time with your family and don't become obsessed with things or lack thereof. Think about the time that making your life simpler gives you to take a hike or play a board game with your family. Focus on the time simple living gives you to help your family.
When they see that minimalism helps you give to them they will not think of it as a bad thing. If minimalism helps you to be the best version of a loving daughter, wife, or parent you will be inspiring to your family and you will enjoy the true reward of minimalism! More time for what really matters!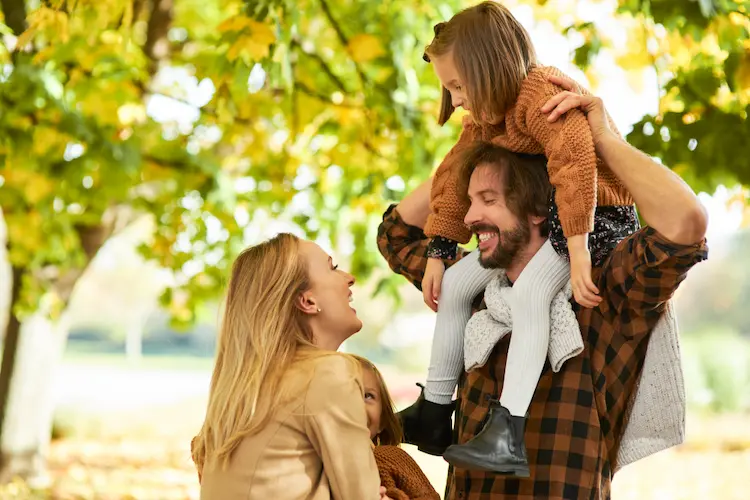 Now You Know How to Become a Minimalist When Your Family Is Not Into It!
Remember the purpose of minimalism is to make your life easier! Don't push your family to do anything they don't want to do. Control what you can control and accept what you can't. Show them you are available for them because you have less stuff to pay for and maintain.
Maybe slowly they will come around. Until then, be patient and enjoy the benefits that minimalism brings to you personally!
In Review:
Never throw their stuff away!
Help them understand your process.
Focus on your area.
Help them when they want to declutter.
Don't let them give you their stuff!
Create drop zones.
Shift the focus from things to experiences.
How have you managed to become more minimalist with a family? Was everyone on board? How did you lead by example? Please share in the comments below!
Start To Become a Minimalist Today!
There is really no reason not to start enjoying simple living! Now is the time to try the minimalist lifestyle! Learn why minimalism is good for your mental health and relationships, how it can transform your finances, so you can start having more energy and time for the things that matter!
But what if simplifying your life sounds like an overwhelming task?
If you want to simplify your life but the big bad word MINIMALISM scares you let me help! I wrote Doable Simplicity (Minimalism For Normal People) to help you get the inspiration you need to simplify your life and then take solid steps that make simple living doable for you!