5 Important Things I Have Learned from a Simple Minimalist Lifestyle
When I was a little girl my mom loved looking at houses that were for sale. She loved to dream. I loved what I had.
We lived in a little tract home on a tree line street and I would always ask her; "Why do we need another house? Ours is perfect."
I think on some level I was always a minimalist. Still there are so many things I have learned from living a simple minimalist lifestyle.
Before I Learned About Minimalism
As I said, I grew up in a little house, in a little town. I was easily contented but I also had a lot of dreams. I still do.
But before I learned to have the minimalist mindset I thought like the consumer society tells us to think. I collected every pretty thing I could get my hands on as a little girl. Then I collected CDs and clothes as a teenager. And I never thought about not collecting things. It seemed like my goal should be to get my hands on everything I could.
But this way of thinking, so far from the things I have learned from the minimalist lifestyle, was not in alignment with my true self or my big dreams. I wanted to travel and be flexible. All the stuff I was collecting was just wasting my money and weighing me down.
Things I Have Learned from Minimalism
Happily, I accidentally fell into the minimalist lifestyle (more on that later) and the things I have learned from minimalism have changed my life.
The life lessons that living a simple minimalist lifestyle have taught me go way deeper than how much stuff I own or what I buy. The things I have learned from minimalism go deep to the core of who I am as a person and they make me a happier, more contented version of myself.
So what are the things I have learned from a simple minimalist lifestyle?
Appreciation is the key to happiness regardless of circumstance.
Things are only as valuable as they are useful.
You are more secure when you have flexibility than when you have stuff.
Your value has nothing to do with what you own, wear, drive, or live in.
Life should be focused on having great experiences in great places with great people!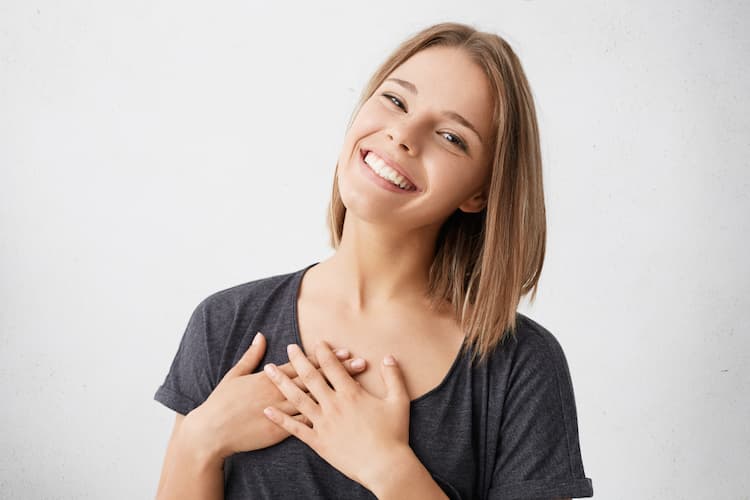 Appreciation is the Key to Happiness
When I was a newly-wed my husband and I lived in a 300 square foot studio apartment. We had a lot of life lessons ahead of us and NO CLUE about the minimalist lifestyle!
I knew we were going to have to keep it simple to live in that tiny place but I didn't think we would be there very long and I was looking forward to getting a bigger place.
Then we went to the Dominican Republic to visit some friends. I was about to learn some important life lessons.
That was the first time I saw just how much abundance or OVER abundance was in the American way of life. And after that visit I decided to stop praying for a bigger home. After all, it wasn't God's fault if I had too much junk in my perfectly good home.
I started to look at all that I had and truly appreciating it.
Appreciation doesn't come easy to us. We are stuck on the so called hedonic treadmill in which we constantly look for new things to excite us.
But appreciation is a very important key to the minimalist lifestyle. We must stop and look at what we already have and we must grow to appreciate it.
That is one of the most important things I have learned from living a simple minimalist lifestyle. Appreciation isn't just the key to the minimalist lifestyle. It's the key to happiness.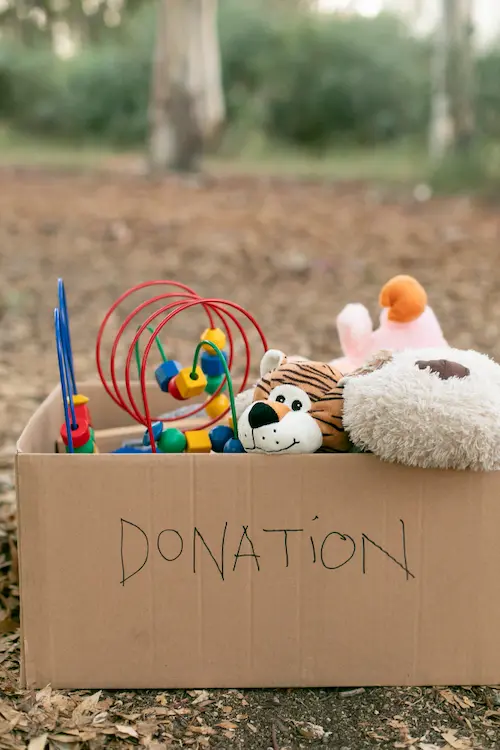 Things I Have Learned About the Value of Things
Another life lesson I learned in that tiny apartment was the true value of things.
When you live in 300 square feet your cute nick knacks and souveneers aren't as cute as they used to be. That "amazing" kitchen tool you never use just gets in the way and the clothes you never wear become speed bumps in your morning.
I learned that the value of any item has little to do with how much it costs and everything to do with how much you use it.
If something is not working for you then it's working against you and it doesn't matter that you feel like you have wasted money the money is gone. Something very cheap that you use every day is very valuable. And something that was expensive can be useless if you don't use it.
Of all the things I have learned about decluttering and simple living this is powerful. The true worth of any item is in direct proportion to it's usefulness. Knowing that makes it a lot easier to shop carefully and declutter ruthlessly.
Things I Have Learned About Security
We didn't start out rich, as you can tell. We don't have amazing jobs either. But we are debt free. Still, the last couple of years have been pretty topsy turvy for everyone and they've had more life lessons to teach us!
Early in the Pandemic my work was put on hold and my dad's business was too. To be on the safe side we let go of our much loved 300 square foot apartment to move in with my parents for our mutual benefit. We were able to make the decision and be moved in within 3 weeks.
If we owned a home and had a bunch of stuff this quick change would have been nearly impossible. It would have taken months and caused us a lot of stress but instead simplicity gave us flexibility.
This is one of the most surprising things I have learned.
Flexibility is security. People think having money, owning a home, and pursuing a great career will bring security but it's just not true. Everything can change fast. But if you are living a simple minimalist lifestyle you will have the flexibility to roll with the punches! When you live with less you are more secure.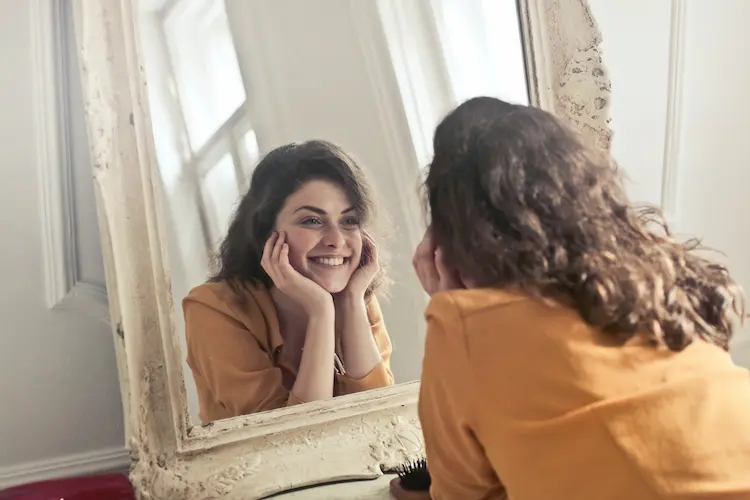 Things I Have Learned About Self Worth
I'm a cleaning lady. Did you know that? Yes most of the time I'm wearing work out clothes with a messy pony tail and a nice sweaty forehead. I drive a used Jeep and I work hard. But I feel like Cinderella. Why?
Because I don't define my self-worth by what I do for a living or what I have. Minimalism helped me learn this important life lesson because trust me, it's easy to feel small when I tell people what I do for work. But my work isn't what defines me. And the things that I own or don't own don't define me either.
Instead, I build my self-worth on how I treat others, how I use my creativity, and the quality of the work I put into everything I do.
When I go home and take a shower and get dressed nice for my volunteer work or when I sit down and become a writer I feel like Cinderella.
My true beauty and worth is inside. It has nothing to do with what the world sees when I go to work.
This is one of the things I've learned that I want everyone to know. Your worth is not tied to stuff. It's tied to the person you are inside.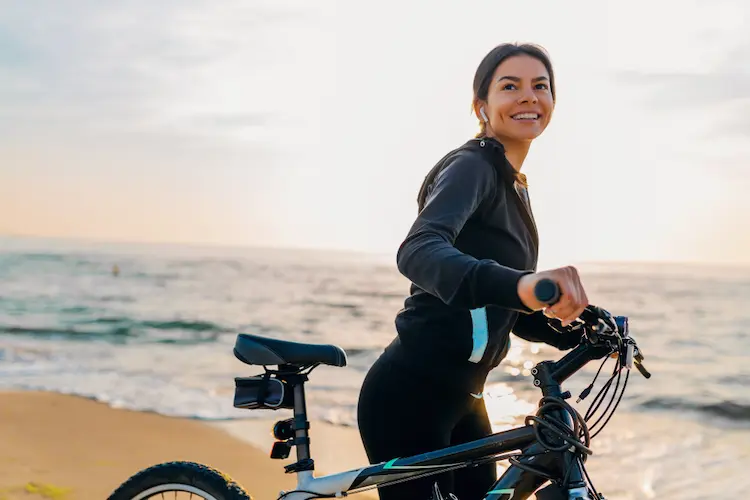 Make Life About Experiences
Really, the things I have learned from the minimalist lifestyle have changed the way I think about everything.
When I was a little girl I loved to collect pretty things. I tried to hold onto memories inside of items. But all that got me was a dusty cluttered space.
Now, I collect experiences. I try to fill my days with beautiful moments by noticing the beautiful puffy clouds in the brilliant blue sky or having a coffee with a friend or taking a walk with my mom. We try to create a hygge home where everyone feels comfortable and welcome.
My money gets spent on trips where I soak up the local food and atmosphere instead of souvenirs. When I feel bored I look for something creative to do instead of something to buy.
My life is focused on creating memories and growing as a person. Because of that it doesn't matter what kind of house I live in, car I drive, or job I have. And I don't buy a bunch of clutter in search of happiness either!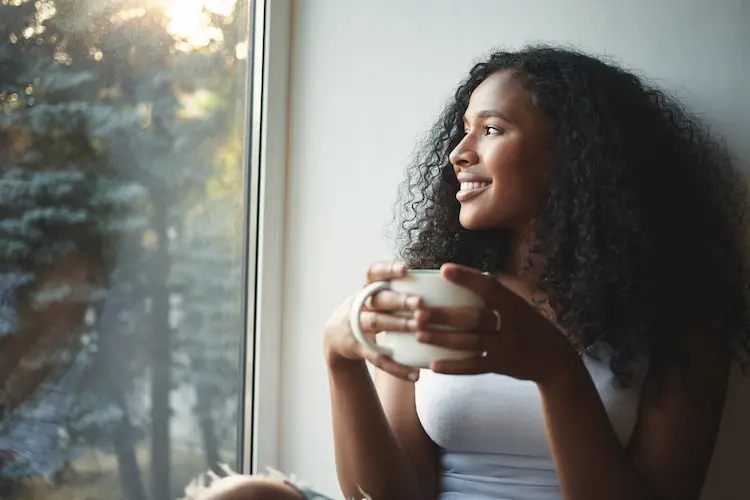 What Life Lessons Can You Learn from The Simple Minimalist Lifestyle?
This is my story and these are the things I have learned so far from living a simple minimalist lifestyle.
Every time I think about whether I should have bought a house and filled it will stuff or lived the way I have, I am happy with the choice I made.
Keeping life simple has helped me in so many ways. But most of all, it makes me feel like I still have so much to learn and try! My book has so many chapters left to write!
So what life lessons will you learn from living a simple minimalist lifestyle?
How can simplifying your life change your life?
In what ways can minimalism help you grow?
It's up to you to find out. So start today. Make minimalism a way of life that works for you. Learn your own life lessons in your own simple life! Start seeking simplicity today with the Doable Simplicity e-book!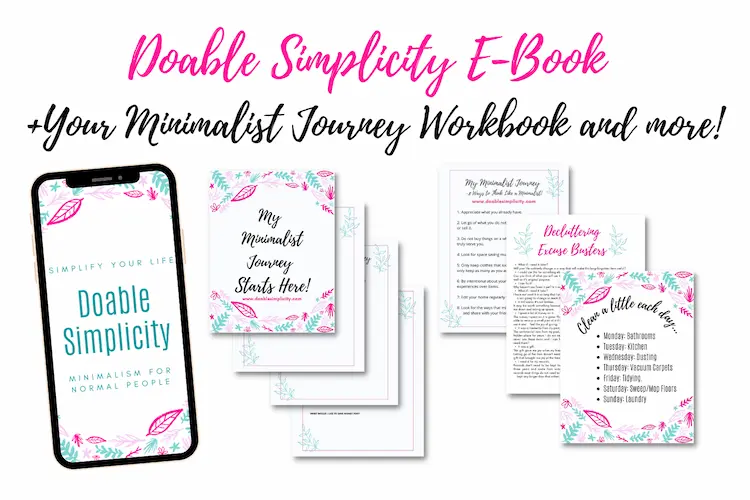 What have you learned from the minimalist lifestyle? Please share your great insights in the comments below!