10 POWERFUL Principles Of Minimalism That May Surprise You!
I am a minimalist but it's not the first thing you may think when you see my living space. I love color and I love feeling cozy too!
What about you? Are you a minimalist?
You may not be sure if you are a minimalist or not. Why is it so confusing? Because some people say you have to follow the rules and the rules are always changing depending on who you talk to. That makes adopting a minimalist lifestyle feel almost impossible.
But what if you threw the rules of minimalism out the window?
Instead, start looking for minimalism PRINCIPLES. When you start following the principles of minimalism it will really start to improve your life! Then, adopting a minimalist lifestyle will become very easy.
So you want to start enjoying the benefits of minimalism? Let's get started!
What Are Principles?
Anything that applies to many people over many periods of time in many different circumstances cannot follow rules. It has to follow principles.
Rules are specific and finite. They can become redundant, outdated, or completely obsolete.
Principles on the other hand are broad and encompassing, timeless, and meaningful. They are what rules are based on because principles are about the why of the rule.
So what are the principles of minimalism and how can minimalist principles help you make the most of the minimalist lifestyle? How can these principles get the minimalist mindset?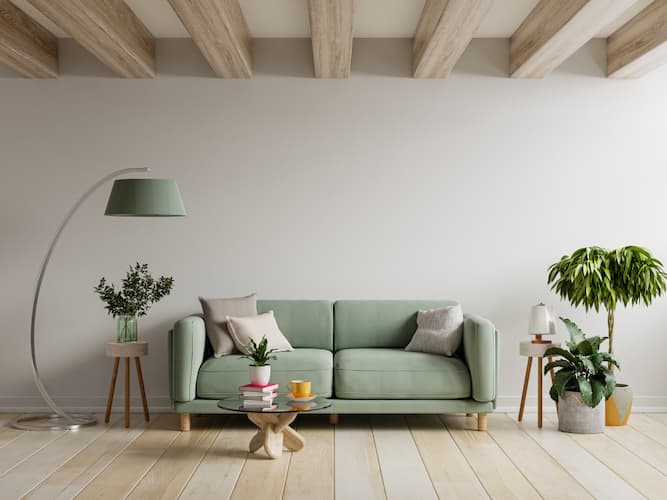 Why Follow the Principles of Minimalism Instead of the Rules?
Before we discuss the principles of minimalism specifically, let's find out why you need to know them.
First of all, if you are trying to follow the rules of minimalism you might find yourself confused.
Some people say you can have 33 items of clothing while others claim that just one or two items are sufficient.
Some will say you have to put your coffee pot in the cabinet at night while others will say that you don't have to worry about that.
I know of a minimalist who uses just one towel for everything including dishes and bathing. Others collect rags to reduce use of paper towels.
Besides being confusing the rules of minimalism are not one size fits all. Some things that make life easier for one person would just make it very difficult for another.
For example, I know that if I had only one rag my entire life would revolve around keeping that thing clean and dry and it would a giant pain in the rear!
I've also found that 33 items of clothing is just a bit narrow because of the many types of things I have to do from day to day ranging from very professional to downright dirty.
In short, there a lot of different types of minimalism and you need to ditch the rules of minimalism and start following the principles of minimalism if you want to make life easy for you!
Now that you know why the principles of minimalism are so much better than the rules let's find out what minimalist principles you need to keep in mind.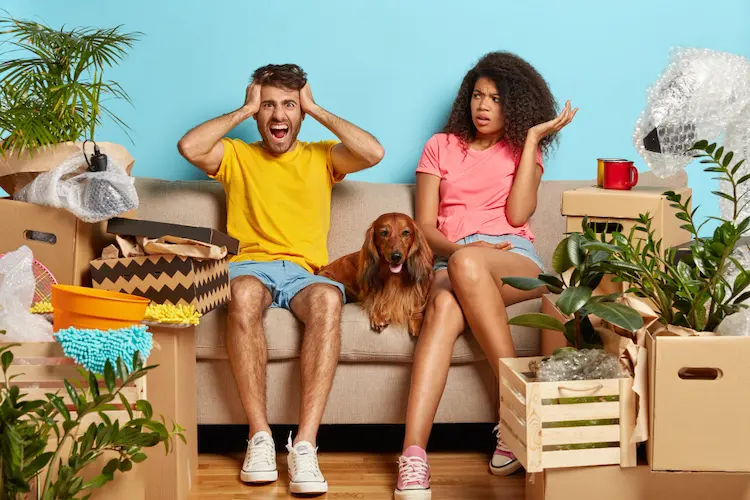 1: You Probably Have More Than You Need
The first and most obvious of minimalist principles is this. You probably have more than you need.
I mean you know you have more than you need. If you have a roof over your head, clothes on your back, and food in your tummy you are doing pretty good.
But a lot of us have all of that and then a U-Haul or two full of stuff we think we just have to have!
While it's true that we need stuff like clothes, blankets, cooking pots, and so forth, we might not need as many of them as we have. Over time stuff accumulates and that stuff becomes more than a need. It turns into a burden that ways us down.
One of the most important principles of minimalism is that you need to watch what you own and keep it in balance with your life goals. You probably have way too much and it's slowing you down.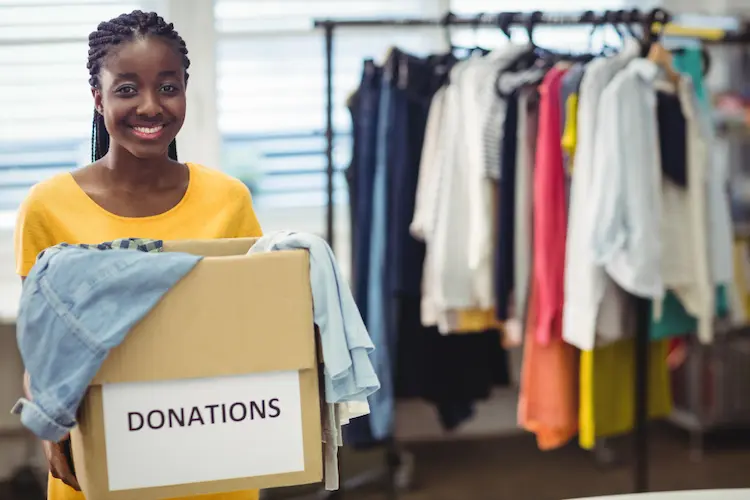 2: Let Go
So what do you do with a burden? Is there a solution to having too much stuff?
If you had a backpack full of rocks and you were climbing a mountain what would you do with it? You would drop it on the ground, open it up, double check that there wasn't anything good like jerky or an apple in there, and dump the rocks! They are useless! And worse than that those rocks are making it a lot harder.
That brings us to another one of the important principles of minimalism. You can just let go.
Minimalists are highly aware of the life cycle of their stuff. They understand that while you may need or want something today it may not be useful to you in a year or two. They are okay with that.
When something reaches the end of it's usefulness minimalist principles say you can just LET GO. You don't have to feel guilty about the money you spent on it. It doesn't need to hide in a closet. And it doesn't need to kept for "just in case."
When you learn to just let go the weight of your stuff can leave your back and you can be free to move, grow, and change! Minimalism principles are all about practicality and flexibility!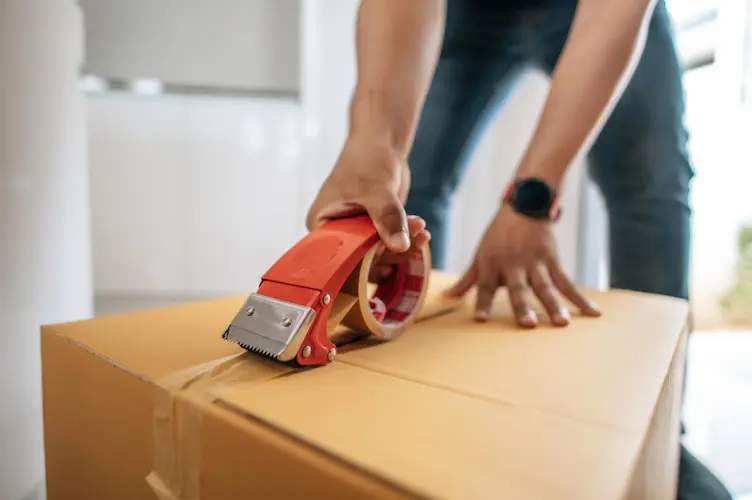 3: Experiment With Even Less
The first two principles of minimalism will lighten your load a lot. You will feel lighter and freer. Life will become easier without all that junk.
But if you are adopting a minimalist lifestyle could you experiment with even less?
One of the principles of minimalism is that you can always play around with the idea of NEED and see if it's really true.
Do you really need 6 pairs of jeans? Is that RV really the only way to go camping? Can you do without the new shoes? Is your "old" iPhone still working?
There's no harm in experimenting with having a little less than you are used to. You might find that you don't need as much as you thought. And if you do need it, that's fine too! You have found out what is really useful to you!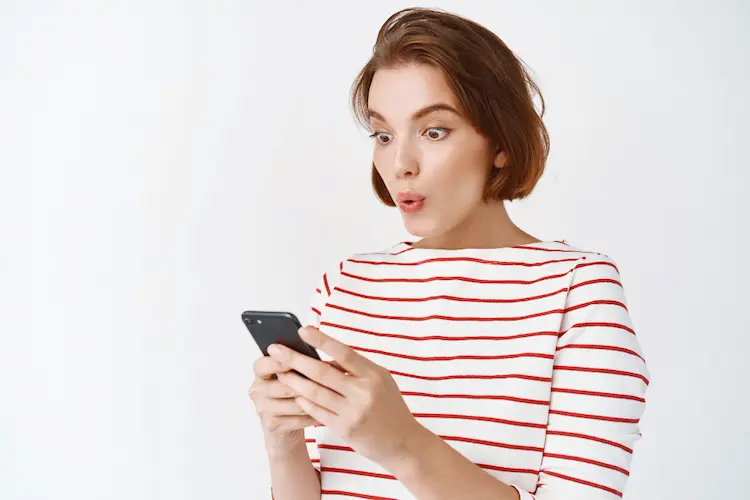 4: Find the RIGHT Thing
So minimalists never buy anything right? Wrong! In fact, in a way minimalists are the best shoppers out there. How could that possibly be?
Well one of the most important principles of minimalism is that you have to be a very careful consumer. You aren't going to be buying random junk all the time if you want to keep your home clutter free and your life simple.
That means that minimalists carefully consider what they need, research their options, and generally try to buy the right thing the first time!
If something doesn't live up to expectations they return it. But better yet, if something works really well they stop shopping because they found the solution they were looking for!
5: Name Your Priorities
The focus of minimalist principles is that they are supposed to help you stop focusing on stuff and start focusing on living your life!
But it can be hard to know what to buy or not buy, own or not own, when you aren't really sure who you are or what you want your life to look like.
A lot of us end up trying to be ready for any eventuality which ultimately paralyzes us from taking opportunities when they come!
For that reason a big part of adopting a minimalist lifestyle is taking the time to think about where you want your life to go.
What are your priorities? Do you have any big dreams or goals?
Whether you want to travel the world while working online, open your own restaurant, go back to school to become a doctor, or have a BIG family in the country, you are going to know what you want before you can get it.
Once you know what your priorities and goals are it becomes a lot easier to streamline your possessions, your schedule, and your mental energy. Only then can you achieve your goals and live the life you actually want to live!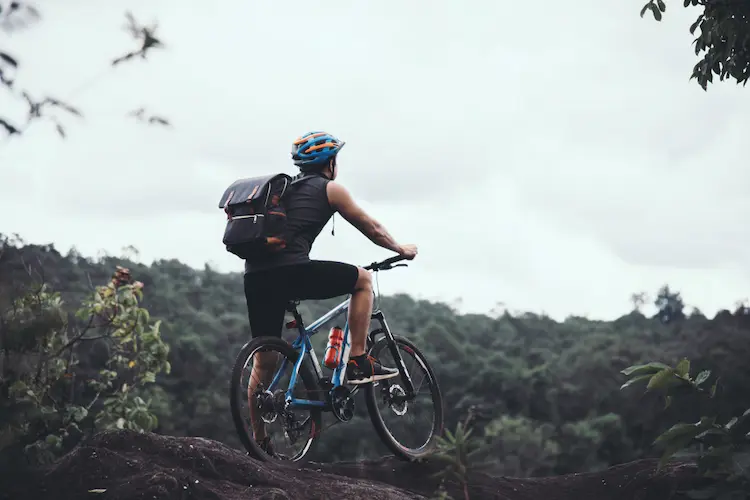 6: Fill Your Life With Experiences
Now that you know what you want your life to look like it's time to fill out the picture! Start collecting experiences instead of things!
The types of experiences you collect are going to differ depending on your life goals.
If you want to have a family and center your life around that you are probably going to be focused on family traditions, memory making activities, fun crafts, and easy trips!
Are you dreaming of being more of a nomad? Then your experiences will be more focused on traveling all the cool places on your list, eating all the awesome food, and trying new things. You should probably also try to meet awesome people along the way.
If you want to build a business or excel in your career you might collect experiences that improve your personal skills and make connections in your field.

Whatever your life goals, collecting experiences instead of stuff will always take you further and make your life more memorable!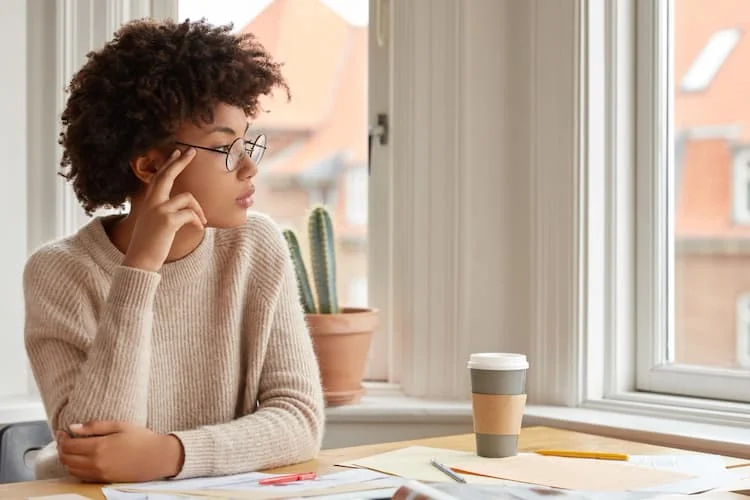 7: You Can Always Grow
I think a lot of people think of the minimalist lifestyle as too restrictive. Have you ever thought that?
The thing is, the minimalist lifestyle is actually all about breaking the barriers!
One of the biggest principles of minimalist is to remove everything that distracts you from the life you really want.
If you have less stuff too worry about and fewer bills to pay you have way more time to become the person you want to be. You can focus on personal growth in a way that would never be possible in the rat race.
So think about it. What would you like to get better at? Is there anything you would like to learn?
You could focus on personal qualities like humility and becoming a better listener. Or you could pick up a creative hobby. Maybe you can exercise more and eat better! Or maybe you could start an entrepreneural side hustle!
Think about it. Growth is life! If you aren't growing you are dead. Isn't it great that the minimalist lifestyle is going to help you have time to grow?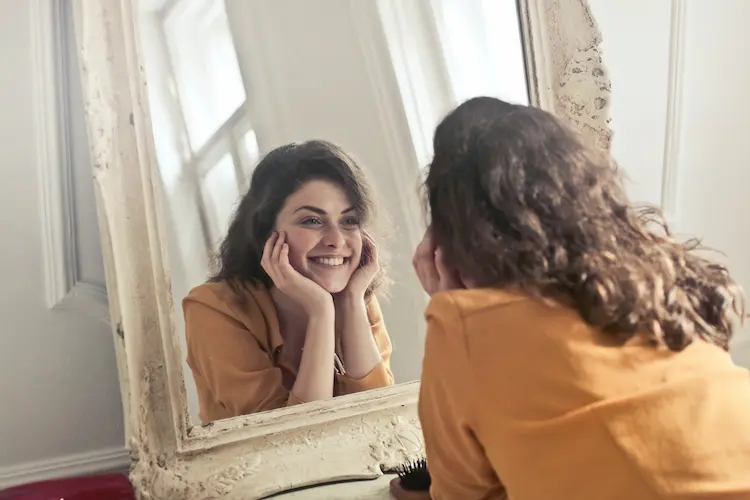 8:Don't Compare
Minimalism conjures this picture in peoples heads. It's this idea of a house furnished in an expensive, sleek, and uncomfortable style inhabited by people in futuristic Star Trek clothes that are tan.
But that's just what marketers would have you believe. That makes you buy into minimalism.
The truth is minimalism looks different on everyone! If you looked at my living space you might think I have a lot for a minimalist but I also live in a bedroom so my whole life is in here.
Another minimalist who is a mom might have a full house will toys and kids clothes and furniture and all the things for her life!
Still another minimalist might have the picture perfect magazine home.
Whatever your level of minimalism is, don't compare. Don't feel guilty or fall into compulsive decluttering of things that you still need, use, and love!
Just enjoy the fact that the minimalist lifestyle is helping you live in a simpler easier way than you did before. Make your minimalist journey your own and don't worry about what minimalism looks like for other people.
PS: We are all here to CELEBRATE each other! Build up anyone who wants to simplify too!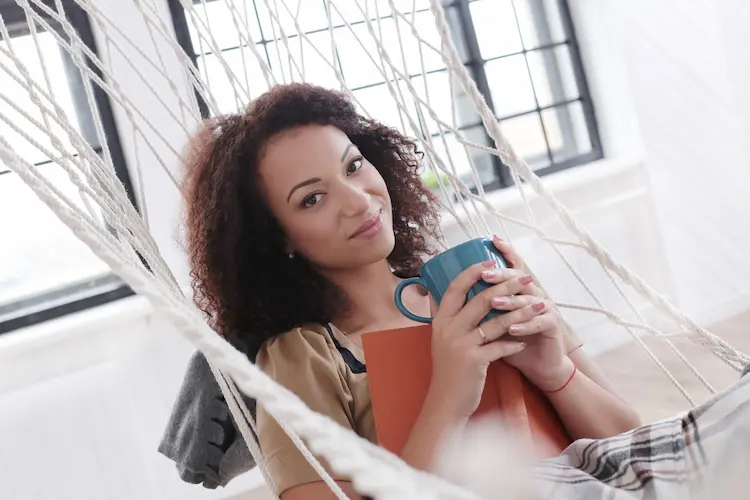 9: Know What Enough Is & Be Happy
Have you ever had a great meal? Maybe something like spaghetti and meatballs with wine? That's my happy place. That warm glow after a good meal with family.
That is a feeling that we don't get enough of in this competitive consumer culture that's always telling us we need more and bigger and better! We are told that we are always hungry for more so we never get that wonderful feeling of full and happy with our life.
But all the principles of minimalism are meant to help you break free of that! Minimalist principles like the idea that you have too much and you can let go are meant to show you that you can stop and feel content.
And guess what? Unlike feeling hangry feeling content is a lot like feeling happy! And happiness was waiting for you all along. Under all your junk!
When you learn how to cultivate contentment in your life you will finally feel the full benefit of minimalist principles in your life!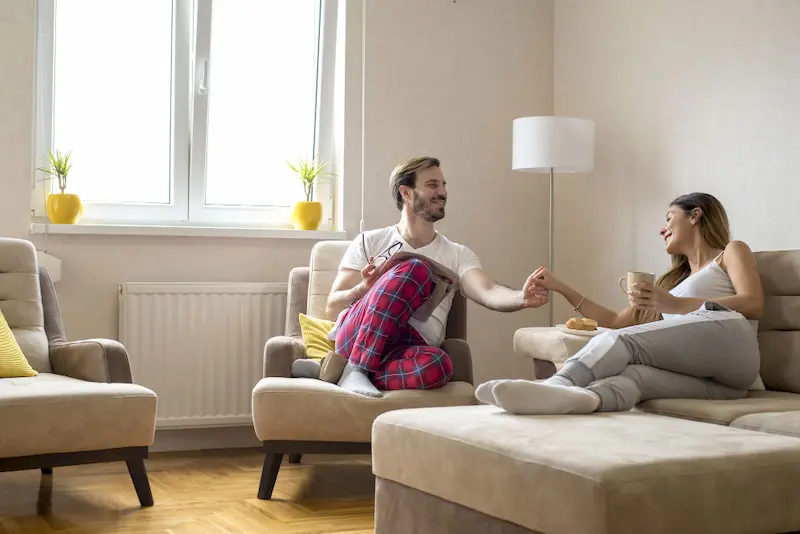 10: Make Life EASY
Last but not least, minimalism is not supposed to make your life harder!
When people follow the "rules" of minimalism they turn it into a diet! They make is something that removes them from others. And often times, as with a diet, people just give up on the minimalist lifestyle because it is requiring too much energy.
But that is not what the principles of minimalism do. The principles of minimalism all focus on how you can make life easier by having less stuff to worry about.
If something is truly useful you can have it! And if something really brings you joy you should keep it! What about things that aren't the minimalist aesthetic? WHO CARES?!
Let minimalism make life easier! If ANYTHING about it makes it harder simply adjust it or drop it all together. Minimalism is a tool to use. It should never control your life.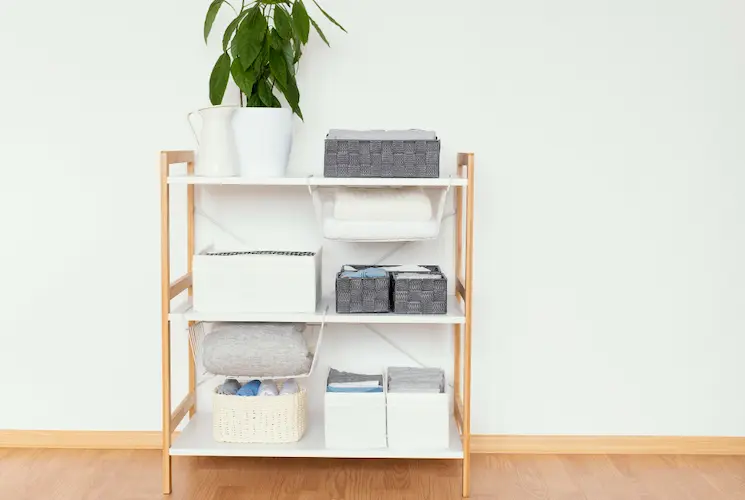 Learn The Principles of Minimalism & Start Today!
Do you want to apply a touch of minimalism in your life? Have you tried to become a minimalist before just to be conquered by the consumer society around us? Are there big goals in your life you just don't ever seem to have time to work toward?
If so, then I can help! I wrote Doable Simplicity (minimalism for normal people) just for you!
In Doable Simplicity you will learn how to streamline your home, automate your chores, master your schedule, and go for your goals! You will learn how to use minimalism to make your unique life easier than ever before!
I promise you will finally break FREE of impulse shopping, overwhelming decluttering projects, and the dream-killing idea that the rat race is all there is!
If simplicity sounds like something you need in your life GRAB DOABLE SIMPLICITY NOW!