Time and Energy – 6 Ways Minimalism Can Get You More of It!
I used to run around like a chicken with my head cut off. Every moment of my life was scheduled and by 25 I was convinced I must have chronic fatigue or fibromyalgia or something that was making me permanently exhausted. Not to mention my mental health…my anxiety was through the roof!
I didn't know what to do when I came home on a hot day and started crying because I needed to vacuum my apartment.
What I needed was more time and energy but how do you get more of something like that?
You buy it.
Yes, if you want to know how to have more time and energy this is the key. You have to buy it. How do you do that?
Do You Want to Know How to Have More Time and Energy?
How can you buy time and energy? What store do you go to that sells time and energy? There are no stores that sell anything like it. Yet, time and energy could be called our most valuable resources. So how can you get more of it?
Think about what it means to buy something. You give something in exchange for something else. That means that if you want to learn how to have more time and energy you have to give something in exchange for it. That's where minimalism comes in. The minimalist lifestyle helps you pay for time and energy so that you can enjoy the life you keep thinking you'll get around to living one day.
Let's talk about some ways minimalism can help you buy time and energy.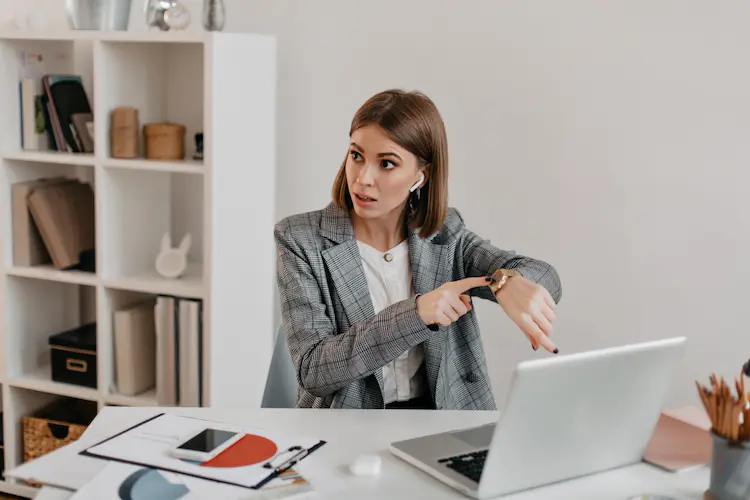 Have More Time and Energy By Working Less
Minimalism can help you buy more time and energy in a very important way. When you live with less and you buy less you have fewer bills. If you have fewer bills you won't need to pick up overtime or a second job. That means your simple life will buy you time back from work!
Many people are always looking for ways to work a little extra. They pick up extra shifts and even second jobs! The average income for married couples in my state is $64,625 a year. Believe it or not, we make a significant amount less and we have always had some savings in the bank. That's in large part because we choose to live below our means and keep things simple.
As I mentioned in the last post, when you live minimalist you save money and because of that, you don't have to work so much! Up until the time I started this blog I worked only 9-18 hours a week as a cleaning lady and my husband works full time, reliable hours, and no more, at a bank.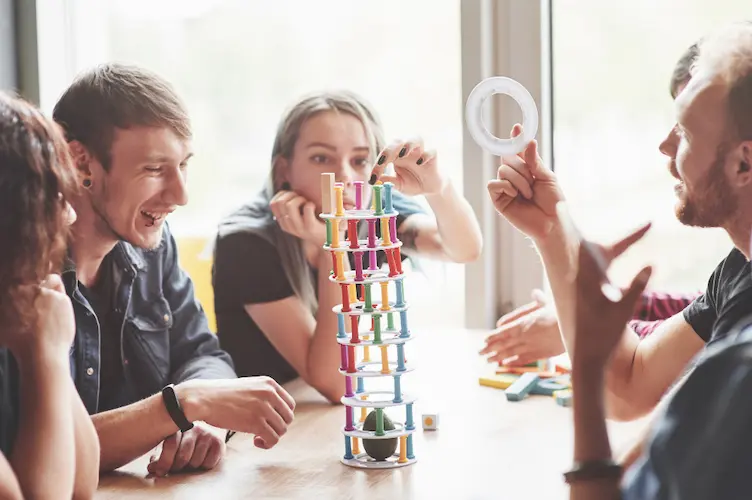 Have More Time and Energy for Your Family!
I know that you want to spend more time with your family. I also know that keeping your expenses down and learning to want and spend less is the key to getting what you want! You can do this whether you are just a couple or you have lots of kids! I've seen it done and done well many times!
I have to say my own father and mother set a good example. They always had time for me. My dad never missed anything because he had to work. When I watched movies where the dad missed the big baseball game because of work I knew I had something that was truly special, something I would never trade for money or material comforts.
What if you could always be there because your finances and life were simple enough that you could? That's a worthy goal!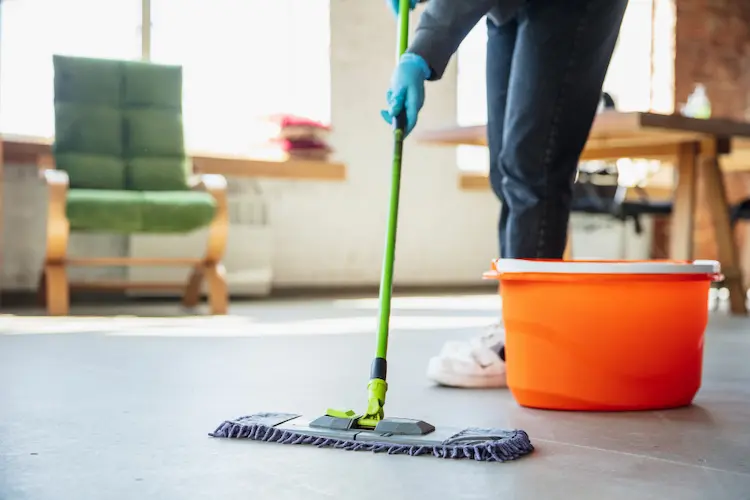 Have More Time and Energy Because You Have Less to Maintain
We all make our own choices about how we want to live our lives. Many times our well-meaning friends would ask us when we would buy a home or at least rent a bigger place. We made the choice not to do that over and over again. Choosing the minimalist lifestyle is something we did without knowing it, but consistently we saw the benefits outweigh the sacrifice.
Why were we asked if we would move to a bigger place so many times? Because most of our friends could not imagine living in the amount of space we were living in. Our small studio apartment was only 400 square feet.
They had bought or rented full-size homes almost right away. We quietly enjoyed a landlord that fixed our leaking roof and our broken air conditioner.
Meanwhile, they took up time on the weekends dealing with these problems. We would invite them to the movies or just over for dinner and board games. They had to work on the house.
Honestly, every time I thought about buying a house, even a modest one, I thought about all the work that is constantly needed to maintain one. I just didn't want to spend my time and energy that way. Minimalist living had bought that time back for me and I loved it!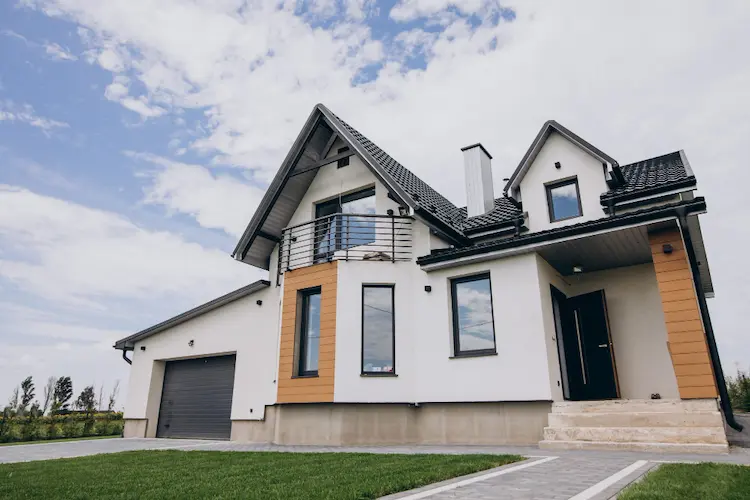 The bigger the better? Or do you want to know how to have more time and energy instead?
Even if you do own a home, which is financially more simple in some areas, the size of your home matters. Minimalists don't feel the need for a home that is bigger than the needs of their families. The simple reason is that they don't have too much stuff.
I am a cleaning lady and I would clean all day and get home to my dirty little house. The difference? It takes me 3-4 hours or more to clean an average to a large home. It only took me about 30 mins to do the basic cleaning at my home. I really didn't want a bigger house to clean. Because it didn't take a long time to clean we were able to be more spontaneous about having friends over.
Simple living and minimalism can buy back time and energy from cleaning. When you live in a small house, or when you have less stuff in your big house, you will have less to clean and maintain. That is how to have more time and energy. Have less stuff to take care of.
Less Obtaining, Maintaining and Getting Rid of Stuff
A very long time ago, when I was just a child, I heard a person say; "It's takes time and energy to get stuff, then it takes time and energy to use and maintain it, and it even takes time to get rid of it!"
That always stuck with me. I thought of it every time I saw a garage sale or a flea market. I didn't want to buy stuff just to have to spend more time and energy trying to get rid of it when I didn't care about it anymore. That's the last thing you want to spend time and energy on!
So how do you stop this vicious cycle? I don't think you can ever completely stop it because our lives change so much that we can't promise that what we purchase for today will always be needed and used in the future. It is good to get rid of things when they aren't needed anymore. It's not just good, it's liberating! Still, we can slow this vicious cycle of buying and getting rid of stuff. How?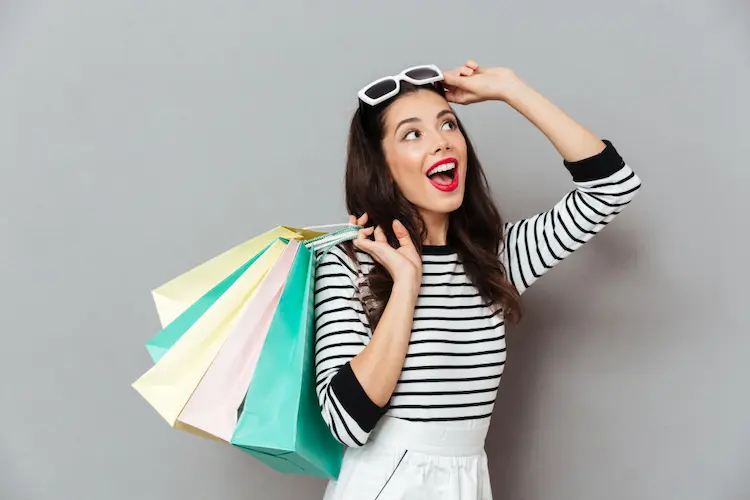 Buy Less Stuff
You can avoid being overwhelmed with lots of stuff to get rid of by being cautious about what you purchase today. It is easier than ever to know how well a product works! Even when I'm in the store I sometimes pull up an item on my phone and read the reviews.
Don't buy stuff to fill a void or fill your home. Instead, try to purchase things that you truly believe will help you live the life you're trying to live!
By proxy, this means that shopping should not be a hobby or pastime. Shopping without buying is not really that fun. In fact, it's unrealistic. You will not survive too much shopping without buying something because stores are designed to romance you into NEEDING EVERYTHING!
To put it simply when you spend your free time shopping you will eventually have to spend your free time purging.
On the other hand, if you aren't always looking to buy something, and you aren't always trying to get your money out of something that was not what you hoped it would be, and you're not spending your time and energy getting it out of your house again, you will have time for other things!
Shopping like a minimalist will buy back time and energy from shopping, cleaning, and getting rid of stuff! You will have time to enjoy the activities you love with your family. You will have time to enjoy your creative hobby, and you will have time to rest and rejuvenate!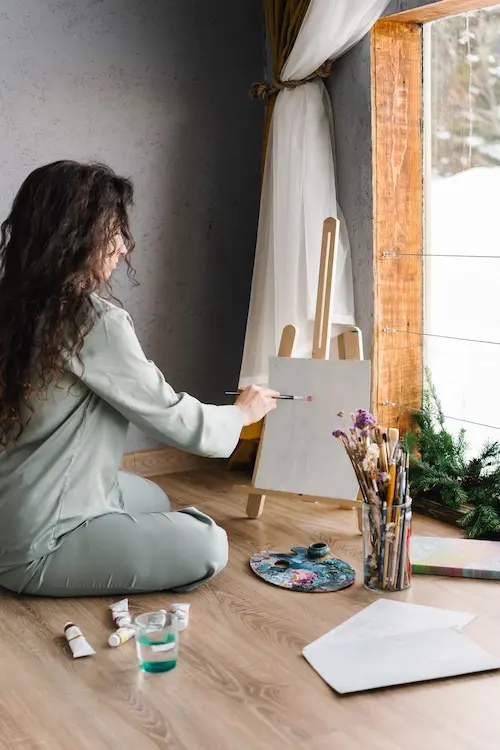 Now That You Know How to Have More Time and Energy, What Will You Do?
I challenge you to daydream a little bit.
What would you do if you didn't have to pick up that extra shift tomorrow night? What would you do if you didn't have to spend the weekend cleaning and hiding junk into bursting drawers and closets? How about that weekend each summer that you ALWAYS have a yard sale? What would you do if you could just sell a few items on Facebook Marketplace now and then and reclaim that weekend? What could you do instead of wandering around Target and the mall feeling guilty that it added up again?
I know you can imagine wonderful things to do with your family. You know you want that time and energy back! Now that you know how to have more energy and time with minimalism what will you do? It's time to start your journey into the minimalist lifestyle!
But How do You Start The Minimalist Lifestyle?
There is really no reason not to start enjoying simple living! Now is the time to try the minimalist lifestyle!
Learn why minimalism is good for your mental health and relationships, how it can transform your finances, so you can start having more energy and time for the things that matter!
But what if simplifying your life sounds like an overwhelming task?
If you want to simplify your life but the big bad word MINIMALISM scares you let me help! I wrote Doable Simplicity (Minimalism For Normal People) to help you get the inspiration you need to simplify your life and then take solid steps that make simple living doable for you!