Can You Be a Colorful Minimalist? 5 Great Ways To Avoid Being Drab
Maybe you are a minimalist or maybe you want to be but you just don't feel like you really fit in because you love colorful clothes and decorations! That's how I felt.
If you are like me you may ask yourself:
Can a minimalist be colorful?
Why is minimalism always so white?
What are minimalist colors and do I have to stick to them?
I Am A Colorful Minimalist!
If you are someone who enjoys the minimalist lifestyle but also loves color and variety I know exactly how you feel.
I totally believe in the benefits of keeping your life simple and your home minimalist but I never felt like I could call myself a minimalist. Why? Because I LOVE color! I love to decorate with color, wear color, and taste color!
And you know what I don't like? I don't like beige and white and gray and black. Those colors are WAY overused.
But you know what? There is nothing worse than feeling like you don't fit in anywhere. I am definitely not a consumerist so I must be a minimalist, even if I am a colorful minimalist! How can you be a colorful minimalist too?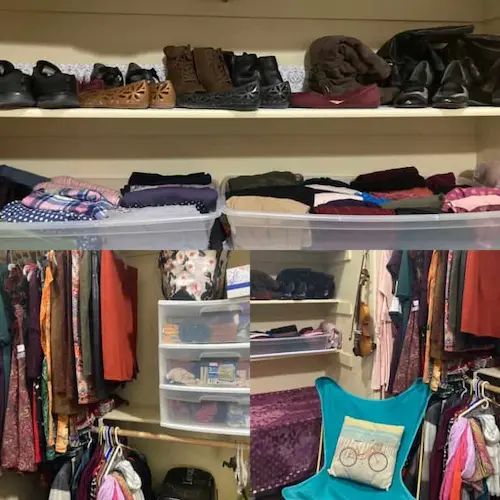 Have A Colorful Minimalist Wardrobe You Love!
Does your closet look like a rainbow? Are you a fan of bright colors? That's ok! You do not have to replace your beautiful closet full of bright flowers with drab neutrals. But there are a few things you can do to make your colorful closet a little more minimalist.
Look at your closet and see what your favorite 3 or 4 COLORS to wear are. You can even do this seasonally with Project 333.
Get rid of clothes that are colors that don't compliment your skin tone. (yellow is OUT for me)
Ditch all of the clothes that are not one of your favorite 3-4 colors.
Keep some neutral classics, especially for bottoms.
Clear out all the clothes that you don't wear, don't fit, or don't make you feel fantastic!
For more help building a colorful capsule wardrobe without spending money read this article: A Colorful Minimalist Wardrobe For You!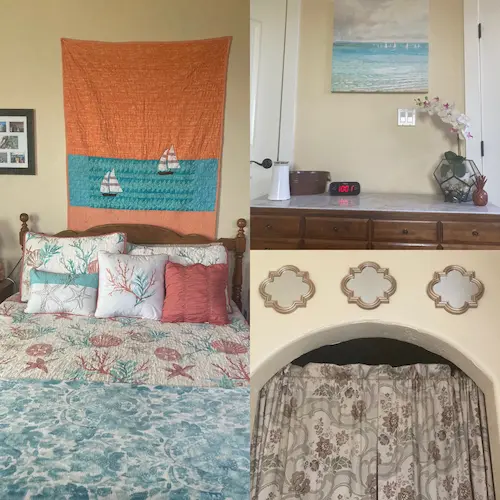 Have Fun With COLORFUL Minimalist Home Decor!
Do all your walls have to be white and all of your furniture severe and drab. No! Infuse your home with color and your unique personality by decorating with things that tell YOUR story and reflect YOUR culture and interests. Keep your colorful minimalist home décor from looking cluttered or crazy with these tips:
Try to use only 2-3 colors in each room.
Choose 1 base neutral.
Let some things be white. The ceiling, the baseboards, a couple of walls, cabinets, stuff like that.
Paint one wall a bright color!
Use color in statement pieces like a cabinet or a table.
Choose colorful pictures, pillows, and blankets.
For more tips on making minimalist home décor fit your unique style read this article: Minimalist Home Decor -How to Make it Fit Your Style!
Have Fun With Colorful Flavors!
One of the main tenets of the minimalist lifestyle is to place higher importance on experiences than on things.
What do we experience every day? Our meals. If you are a colorful minimalist chances are you enjoy a variety of foods and types of foods.
On any given week you can count on me to cook Italian, Mexican, and Indian with a smattering of various Asian cultures mixed in. I love to travel in the kitchen and bring color to my plate and spice to my palette!
If you are a colorful minimalist take a little extra time before grocery shopping each week to choose a new exotic recipe on Pinterest and learn to cook it!
Before long you will have a colorful repertoire of recipes up your sleeve which will make every evening an experience that brings color to your minimalist life! Here is a bucket list of cultures to explore in your kitchen:
Indian
Mexican
Italian
Japanese
Korean
Greek
Nigerian
Creole
Feel free to comment and give me inspiration for more places I can explore in my kitchen!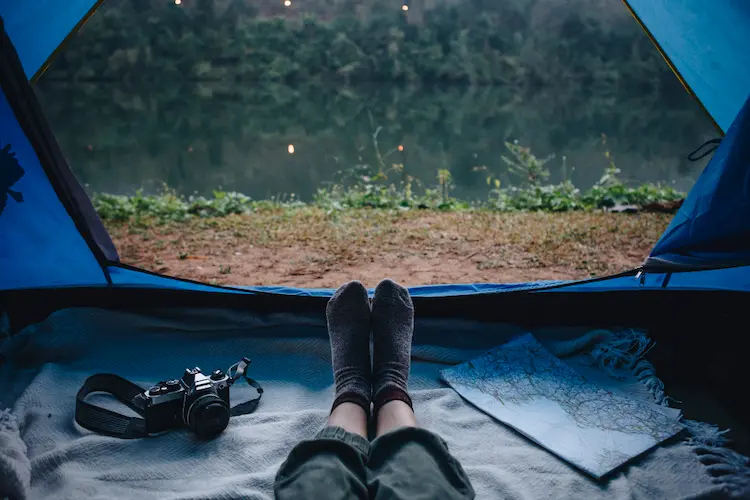 Minimalists Have Colorful Experiences!
What are some of the reasons people become minimalists? Most people who explore the minimalist lifestyle and start really simplifying their life do it because of the freedom it represents.
After all the less stuff you have the less you have to pay for, care for, and worry about.
That means that minimalists are often pursuing experiences that make life colorful and exciting! They want their life to be about the things they did and not about the things they owned.
Here are some experiences that may inspire you to pursue minimalism.
Enjoy more time with your family.
Learn a new skill, language, or hobby.
Pursue a career or volunteer work you are passionate about.
Travel more.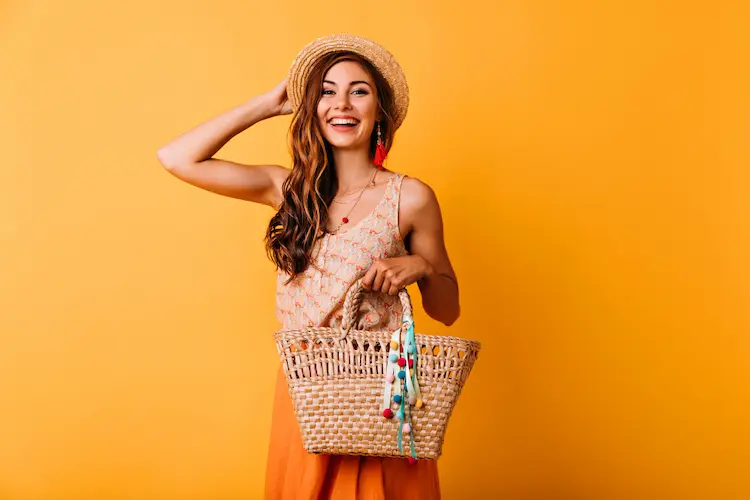 Be The Colorful Minimalist You Are!
So are you still a minimalist looking in and feeling left out? I hope not!
If you believe in the benefits of a simple life and you enjoy the experiences in life over the stuff in life then you are a minimalist.
There are minimalists all over the world. Sure Ikea made the minimalist look popular but there are minimalists from every culture and there are minimalists with every kind of taste.
Stop feeling left out because you love color! I am a colorful minimalist and I'm officially inviting you to my club!
Start Your Colorful Minimalist Life Here!
Are you just starting your minimalist journey?
There is really no reason not to start enjoying simple living. Now is the time to try the minimalist lifestyle! Learn why minimalism is good for your mental health and relationships, how it can transform your finances, so you can start having more energy and time for the things that matter!
But what if simplifying your life sounds like an overwhelming task?
If you want to simplify your life but the big bad word MINIMALISM scares you let me help! I wrote Doable Simplicity (Minimalism For Normal People) to help you get the inspiration you need to simplify your life and then take solid steps that make simple living doable for you!
GET YOUR DOABLE SIMPLICITY E-BOOK and Minimalist Journey Workbook NOW!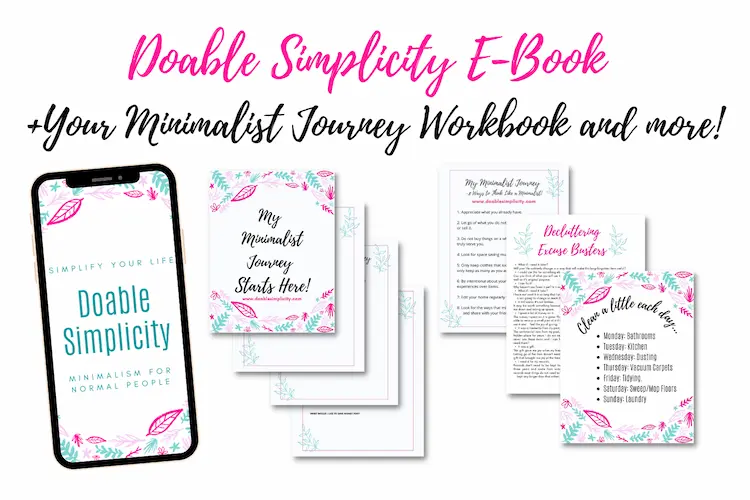 Do you want to learn more about Minimalism?
Read: Why Live the Minimalist Lifestyle?
You may also enjoy these articles: