When I close my eyes and picture the things that make me happy they are simple things. My family, food, friends, and nature. All of us have big dreams but we also just want a happy life. When it comes down to it we all just want a happy simple life.
How can you have a happy simple life? Simple living and being happy is all about finding balance in the different aspects of your life! If you want a happy life you have focus on keeping things simple because it's the simple things that bring the most joy.
Those living the minimalist lifestyle are no less multi-faceted than anyone else. We have many demands on our time and energy. Our lives are full of wonderful times with friends and family. There are challenges that come up too. Circumstances change with major life events. We also have many different interests and hobbies. So how can we keep our life simple with all of this going on?
For A Happy Simple Life Avoid Going to Extremes
Creativity is a fantastic thing to bring into the minimalist lifestyle. However, we live in a world where everything can be taken to the extreme. If you are into crafts you could buy every single thing out there for your craft, in multiples! If you are into sports and the outdoors you could have every outdoor toy available. You can even take minimalism to an extreme, not allowing yourself basic comforts. There comes a point where that is just complicating your life instead of simplifying it.
So if you want a happy simple life what do you need to do? You need to keep it simple when you are involved in hobbies and other activities. Simplicity leads to happiness and more fulfillment.
If it's some kind of craft that you are into don't buy tons of materials. Buy for each project and intentionally follow through on that project until you have a beautiful finished product. Then find a way to share that product with a friend or the world.
If you are into outdoor activities do your research to get the best products for what you need and don't buy every gadget out there. Challenge yourself to see how simple you can make your outdoor adventures. The less you have to organize, store, maintain, and haul, the easier it will be to get out and have fun!
No matter what hobby you love, you can keep it simple by being intentional about it. Keep it simple and it will always feel like a special treat!
And be balanced in your home too. You don't need too much but don't do minimalism in a way that makes life harder either. Have what you need and enjoy.
Think about it this way. In places that are super cold or super hot, there are not many plants or animals. Life doesn't happen in extreme enviroments! If you want to enjoy simple living you need to avoid extremes. The middle is where life thrives!
Some articles you might want to check out: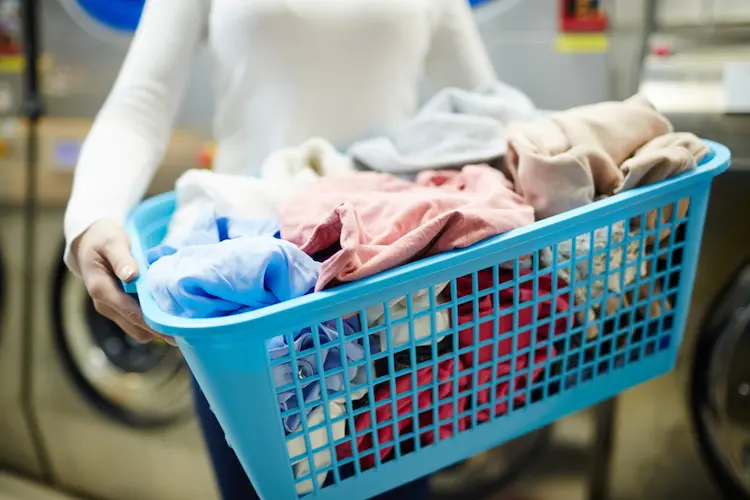 Make Hard Jobs Easier So You Can Enjoy Your Happy Simple Life!
Life is full of chores. Things we have to do. But can you make the things you have to do easier? Yes!
Whether you are homeschooling your kids or taking online courses you can use there are principles that be applied to make homeschooling and online learning easier.
If you're trying to keep a positive attitude while stuck at home there are so many fun and free (or cheap) things to do at home! When you discover creativity it is easy to enjoy the home life. You don't have to spend lots of money or do fancy things to enjoy time with your family!
You can even make things like grocery shopping, cleaning your house, and maintaining a healthy lifestyle with diet and exercise easier.
When you learn how to simplify your life with productivity and time management tips like using planners and not procrastinating, it will make your life so much simpler. Why waste time on chores and cleaning too many things or too much space? You could simplify and have more time for fun and family!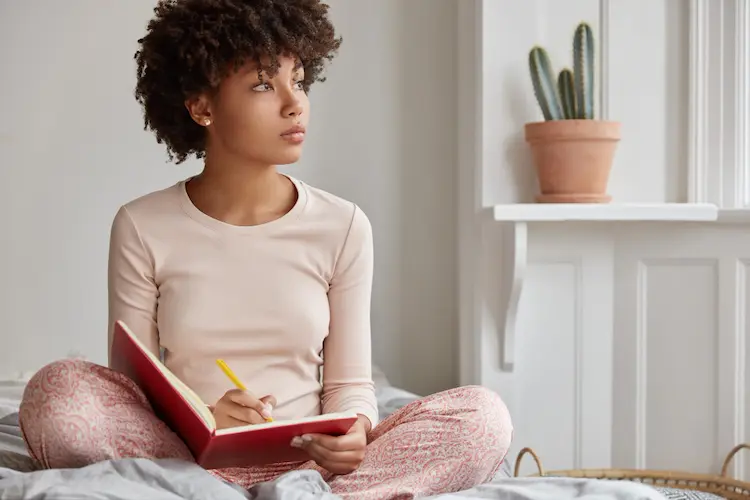 Be More Intentional About Your Simple Life
When you slow life down and have the goal of a happy simple life you are naturally becoming more intentional about your life. What does that mean?
When you live intentionally you are taking time to curate your life. You are only bringing in what is truly useful and beneficial to you and your family. That means that you are enjoying what you have more.
Intentional simple living also means enjoying the experiences in your life more fully because you are taking time to really notice the beauty of life. In turn, you have more time with your family and a more meaningful life. This all reduces stress and brings joy.
Contentment Is the Key to a Happy Simple Life!
One of the hardest parts of simple living and minimalism is staying content. That is not because you need more but because we live in a society that constantly tries to convince us that we need too much! Staying content with less involves changing your mental attitude. It involves developing the quality of appreciation. You have to remember that you have a lot more than many people and that you have more than enough.
Keep in the front of your mind the fact that family, friends, and experiences are what really make your life fulfilling. Also, remember that your possessions do not define your worth!
You can also stay content with simple living by being intentional about your shopping habits. Don't use shopping as a way to get a temporary high. Try not to purchase things that are not going to be used regularly and enhance your life. Help yourself do this by limiting your exposure to consumer culture. You can limit e-mail subscriptions and avoid the lure of big sales.
Remember that what you are looking for is not out there. It is inside of you.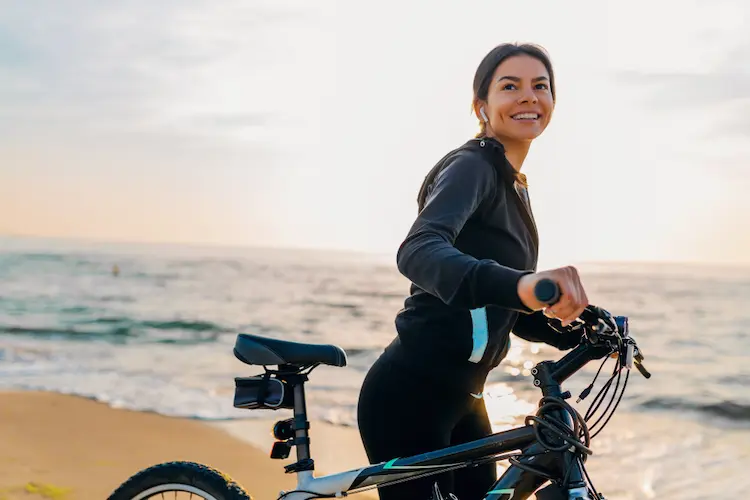 Experiences Make Simple Living Fulfilling!
Your life will be more fulfilling if you have less stuff! How can that be true? Don't you need all this stuff to be happy? Let me ask you this. Does your garage packed with stuff make you feel happy? Does your closet full of clothes make you happy? More often than not our possessions actually steal our happiness and cause frustration instead.
What if you try changing your viewpoint? Does going camping with your family or going to the beach make you happy? Does playing a board game or having a great dinner with friends bring you joy?
Do you see the difference? It is the experiences we have that make us happy, not things. It's the company of our loved ones, and not the stuff we use, that gives us memories that will never fade. So when you are looking for a happy simple life you are looking for experiences with the ones you love and taking the focus off the things you might need to have those experiences.
When you take the focus off of things you will only get as much as you need and then you won't be overwhelmed! You will have less stuff to maintain and clean so you will have more time with family and friends. That's a balanced way to live your life and enjoy a neverending cycle of simple living!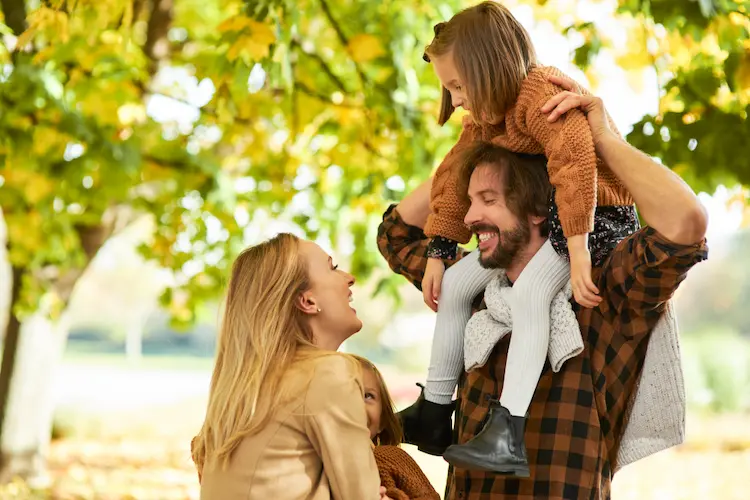 Let Me Help You Make Things Simple the EASY WAY!
I am not here to make things hard for you. My goal is to make simple living doable for you. I want minimalism and simplicity to fit your life. When I started this blog I was living in a 400 square foot studio apartment and some minimalism blogs made me feel isolated and not good enough. Sometimes it seems like an elite club for people who are super disciplined. I don't want it to feel that way! I want you to feel like minimalism is a journey worth taking and a simple living is something you can achieve!
For that reason, I aim to write helpful articles on any subject I feel will help you simplify life because I love to share good things with my friends!
If you're looking for organizational solutions, products that can simplify life, or resources that will help you simplify your life check out my resource page!