Great Things To Do With Family -30 Fun Ideas
In this crazy consumer world, it seems like spending money is our recreation but that can become a stressful and damaging way to spend time with your family. What are some simple and fun things to do with family? What can you do with your family for free? Why is it better to focus on the simple things when you are with your family?
Why Should I Keep It Simple When With Family?
I am sure you have noticed how holidays have become overshadowed by big sales and shopping frenzies. Gifts have become a form of competition rather than an expression of love. It seems that all of the times when we are supposed to enjoy time with our families have become overshadowed by voracious consumerism.
Does this make us happier? No. It brings with it debt, fights, and dissatisfaction. What used to be special is taken for granted and what should be important is pushed to the side.
It's much better to keep things simple and family-focused. Take financial markers like expensive gifts and luxurious vacations out of it and go back to basics. The simple things in life are the best things in life and they add to, instead of detract from, your enjoyment of your family.
What Are Some Simple and Fun Things to Do With Family?
So what are some things enjoyable things to do with family? What are some free or cheap things that will bring everyone together? Let's discover a few ways you can enjoy your family time without spending a lot of money.
Active Things to Do With Family
We weren't made to sit in dark boxes looking at screens. Getting outdoors and moving our bodies makes us feel better and draws us closer together. And there are tons of great active things to do with family!
When was the last time you and your family went to a park, threw around a ball or a frisbee, took a hike on a nearby nature trail, or rode bikes around the neighborhood?
You can enjoy these things for almost nothing and create memories that you will never forget. Next time you are trying to come up with fun things to do with family try one of these activities:
Take a walk
Play some basketball, soccer, football, volleyball etc.
Try Frisbee Golf at a nearby free (or affordable) course.
Take a hike on a nearby nature trail.
Go kayaking or hang out at a lake or by a river.
Go fishing.
Take a bike ride.
Go to a park.
Cozy Things To Do With Family
If you don't feel like being active you could stay at home and relax with your family. There are plenty of cozy home things to do with family.
There is nothing like making some scrumptious cookies or cinnamon rolls together. You could take an afternoon cooking a delicious meal you will all share together.
When it's cold outside (or any time really) my husband and I love spending an afternoon playing a long board game like Ticket to Ride or Settlers of Catan. (Comment if you want more suggestions. Our board game collection is not really very minimalist.)
You can also just sit around and chat, look at old photos, have some hot tea by the fireplace (even if it's not a real fireplace), and snuggle up in some cozy blankets.
Next time you just want to enjoy some time at home here are some cozy things to do WITH your family:
Bake something.
Cook a big meal.
Sit around with fluffy blankets and hot drinks.
Play a board game.
Watch a favorite movie with snacks!
Chat by the fireplace. (fake ones and screen savers count.)
Light candles and talk about old times.
Look at old photographs.
Tell your family why certain sentimental items are valuable and create videos or written stories about them.
Make a bonfire in the backyard.
Creative Things to Do With Family:
There is nothing that draws the family together like being creative together. We aren't talking about making any great masterpieces here. We are talking about being creative for the fun of the process.
What are some creative things to do with family?
Could you paint or play with clay with the kiddos? You don't have to be young to enjoy those things!
Did you know there are tons of "virtual paint night" videos on youtube? You could use those or engage one of your family members or close friends to take the lead.
My husband's family is addicted to karaoke. It can be so fun to pick out some of your favorite songs and take turns trying your best. Don't worry if you're not a great singer. I always grab a friend and do easy songs like "Ob-la-di, Ob-la-da" It's not about your talent or lack thereof. It's about a good time enjoying your favorites with your family. (You can find almost any song's karaoke version on Youtube.)
Another way you can be creative, is in the kitchen by cooking or baking a beautiful creation as I mentioned before. After all, life revolves around food and food brings families together!
Next time you are looking for creative things to do with family try some of these suggestions:
Cook or bake something.
Do a "virtual paint night" with wine or hot chocolate.
Freestyle art work.
Play musical instruments together.
Bust out your favorite songs on a karaoke night.
Play with clay or play dough.
Make a collage out of family photos.
Do a puzzle.
Mad-lib stories. (you can find them online and print them out.)
Play imaginary with the kiddos.
What Are Some Things We Shouldn't Do With Family?
The pandemic taught us a lot about how much we need our family. Don't forget how precious they are and take them for granted. This can be easier to do than you think. What are some things we should not do with our family?
Phubbing
We shouldn't spend all our time together looking at separate screens. It's a sad fact of modern life that we can sit right next to each other on the couch or at the dinner table and each be consumed in our own little worlds.
This may start innocently when we want to look something up or answer a text quickly but soon we are phubbing (phone snubbing. our family while we scroll social media, check our phone games, and more.
There is nothing lonelier than sitting in a room full of people who are all looking at their phones instead of conversation. Treat others as you would like to be treated. Phubbing is not one of the good things to do with family, ever. Instead, take time to listen.
Bragging
Another thing we should not do with our family is spend all our time together focused on scoring the big holiday "deals" or talking about the expensive things we have bought or done this year. This doesn't do anyone any good. It just fosters a spirit of competition and builds walls of insecurity based on financial status or lack thereof.
Fighting
Last but not least, we should not spend our family time picking on one another or bringing up old grievances. Remember, in the end, you love these people and you want to make happy memories because none of us know what tomorrow will bring.
To make good and not bad memories with family don't do these things:
Phubbing (phone snubbing)
Pick on or make fun of your family for humor.
Bring up past mistakes or fights.
Compete or brag.
Talk about money and things.
Last but not least, stop complaining. Look for the positive and lift every conversation.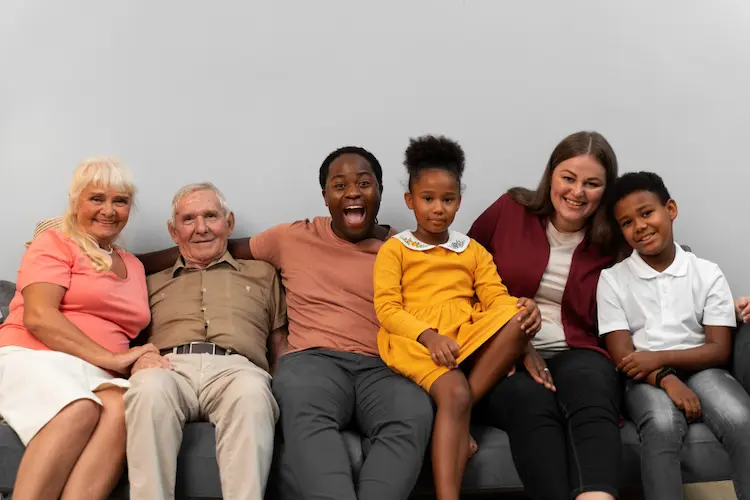 Simple and Fun Things to Do With Family Build Bonds and Make Memories
Take a minute and think years into the future.
Will you remember the Black Friday deal you snagged because you were in line for hours? Will you remember the fancy gadget that someone gave you? No.
You will remember the memories you made with your family. Make those good memories by focusing on the simple things in life and truly being present in every moment you have with the ones you love.
There are so many fun things to do with family you will never regret focusing on them and having great experiences together! Go enjoy some family teamwork and make some beautiful memories! Have a happy simple life with the ones you love.
What do you like to do with family? Please share in the comments below!