27 EASY Morning Self Care Routine Ideas for a Great Day!
Morning is not my favorite time of day. I'm not going to fudge the truth on that.

I do not wake up chipper and ready to face the day and I have been known to be fairly non-verbal before at least a little caffeine in me.
But that doesn't mean I get nothing done in the morning. It doesn't even mean that morning isn't a good time of day for me. In fact, I've got a little morning self care routine that eases me into be excited for the day!
If you are like me and it's hard to get your gears in motion in the morning maybe these little morning routine ideas will help you too!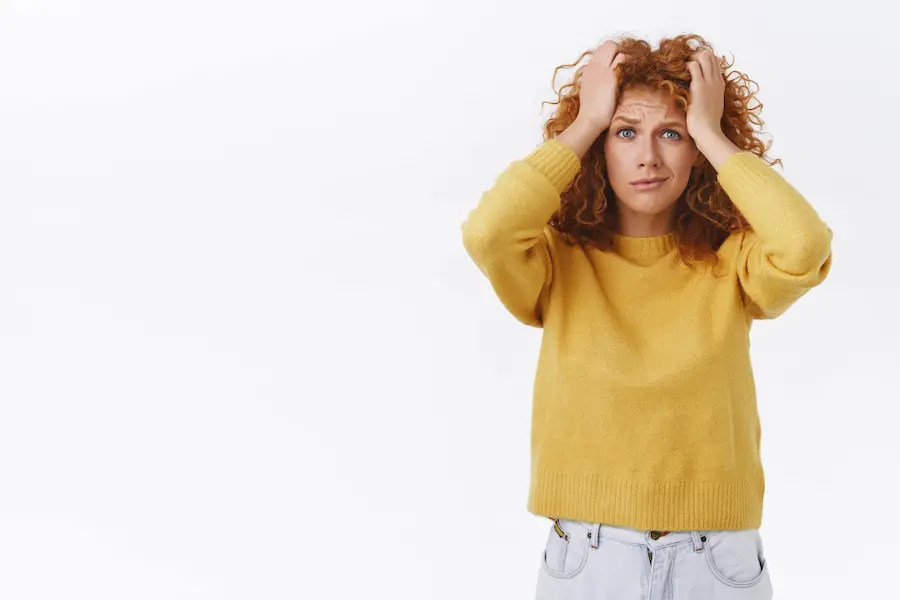 Why Do You Need a Morning Self Care Routine?
Okay, so your feet hit the floor in the morning and you have a million things to do. Maybe you need to get kids to school or you help your husband out the door. Perhaps you have to get dressed and get to work pretty early?
There are a million things to do in the morning so what are the benefits of a morning routine that makes time for self care? Why would you even attempt to fit a bubble bath into your morning routine?
Well, first of all. We aren't always talking about bubble baths and facials and all that hashtag self care Sunday stuff when we talk about self care.
Instead start thinking about self-care as taking small moments to do things that make you feel rested, replinished and ready for growth!
So if you do just one or two small things each morning that make you feel healthier, happier, and more ready for your day don't you think that will set you up for a better day? Don't you think a few positive steps could help you feel like yourself again?
I do!
So if you want to start your days with less stress and more calm preparedness you need to make time for a little morning self care routine that puts you in a great frame of mind before you have to face the world!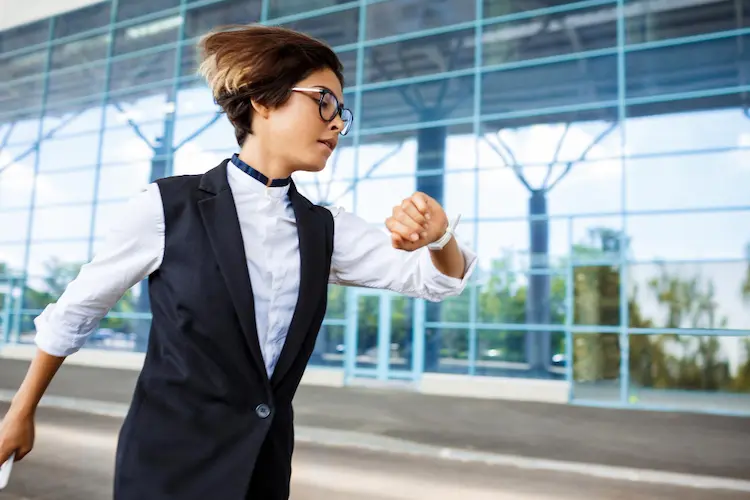 What if You Don't Have Time for a Morning Self Care Routine?
I know what you are thinking.
Sounds nice but I LITERALLY DON'T HAVE TIME.
I get it! I felt the same way too.
But a good morning self care routine does not take that much time at all! In fact many parts of your self care routine may include the things you already do. You will just do them in a way that is less stressful to you!
Or you might be stealing this time for your your morning routine from things like scrolling Instagram, the news, or your e-mail inbox.
The goal is to find tiny moments of time that make you feel happier and more ready for your big day of doing! The benefits of a morning routine are worth the time and I know you have time for these simple changes.
Let's find out what you can do…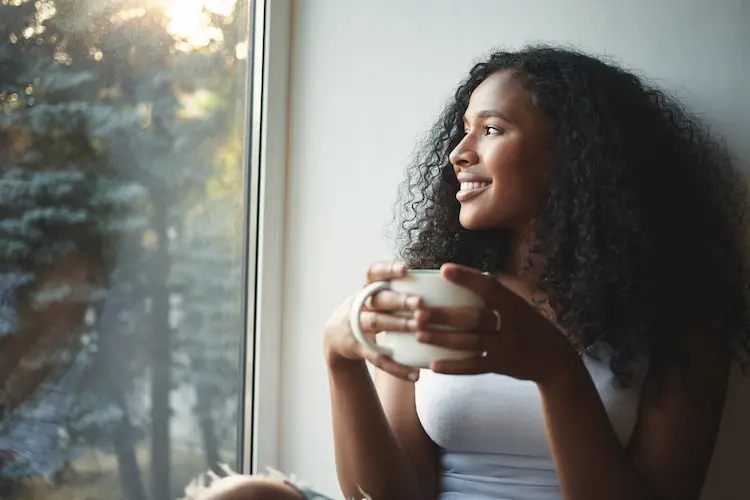 Morning Self Care Routine Ideas for Your Mind
Do you wake up in a bad mood?
I do.
And do you dread the day because it feels overwhelming?
I definitely do.
So what can you do to put your mind in the right place in the morning? What could you include in your morning self care routine to improve your mood and the way you think through out the day?
Well, this is going to differ for everyone but here are a few morning routine ideas that could replace scrolling mindlessly on your phone or getting depressed by the news.
Look at your planner and plot out a manageable day.
Read something that is spiritual or uplifting for 5 minutes or less.
Take time to learn a language with an App like Duolingo.
Play a musical instrument for 5-10 minutes.
Purposefully look for gaps in your day to rest or have fun.
Listen to some great music while you put your makeup on and get dressed.
Write in a journal for a couple of minutes.
If getting dressed stresses you out select your outfit the night before.
Start meal planning so that in the morning you know exactly what you will make for dinner and what you need to prep or thaw.
As you can see, some of these things can be done at the same time as the things you already do in the morning. For example, listening to music while getting ready doesn't really take any extra time but it puts you in a way better mood!
Other morning self care routine items listed here do take time but that may be time you are spending on things that are not contributing to your life like scrolling your phone.
We sometimes think that learning a language or playing a musical instrument or journaling is something that we need a lot of time to do but in fact building tiny micro habits is more productive and makes you feel accomplished and happier about your own personal growth.
And last but not least, some of this self care is actually time saving! When you start using a planner you can lay out everything you "have to do" and get rid of, delegate or streamline anything that is overwhelming. Meal planning and setting your clothes out ahead can help you avoid unnecessary stress and save time too!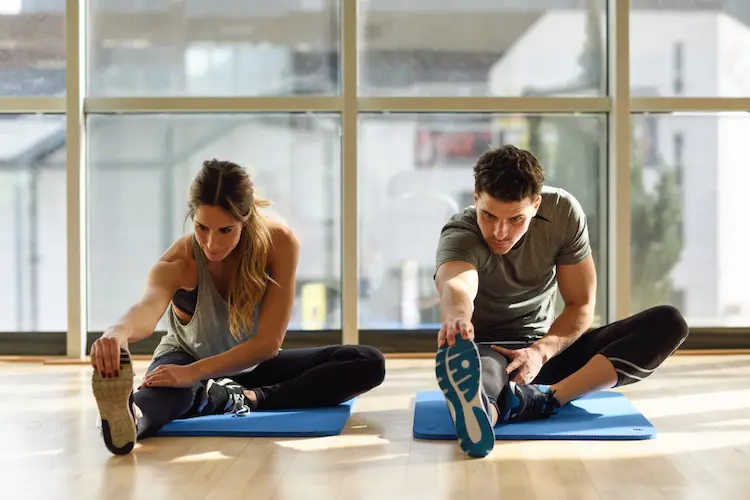 Morning Self Care Ideas for Your Body
Ok, so now that you know how to put your mind in a better place to start your day it's time to turn your attention to your body.
Do you wake up feeling absolutely fantastic and full of energy every day?
As if!
Whether you had a hard time sleeping, woke up with your neck out, have low energy in the morning, or have other aches and pains, it can be hard to get your body in GO mode in the morning.
That is why it's so important to take care of your body as part of your morning self care routine. What can you do in the morning that will help you feel better all day?
Here are some morning routine ideas for your body:
Don't just drink coffee in the morning. Make sure you get a big glass of water too!
Eat something healthy. (My husband and I have smoothies every morning.)
Take your vitamins and minerals.
Do some stretches. (You can find great videos on YouTube.)
Take a small walk. (Your dog will love it.)
Do your workout in the morning.
Sit in the sunshine for a few minutes to get some Vitamin D.
Pack healthy snacks for later.
Properly wash and moisturize your face before makeup.
See! It's not that hard!
I'll be honest with you. I have yet to wake up and do a full workout in the morning. It just doesn't work well with my schedule and sleeping requirements. But taking a small walk and doing some stretches is totally doable for me.
Whatever you do the key is to keep it simple and short. You can enjoy the benefits of a morning routine with just 10-30 minutes of movement and some healthy habits. These things can make a huge difference in how you feel all day and your overall health. Find a way to fit some of these things into your morning self care routine!
Morning Routine Ideas to Make Life Easier
If you manage to create a morning self care routine with just one thing for your mind and one thing for your body you are doing great! Nobody is asking for you to have 2 hours of free time to ease into the day. That just isn't practical.
But is there anything else that you could include your morning routine that would help you have less stress and more time all day?
What kinds of things can you do in the morning that might make life easier all day or even all week?
Here are some morning routine ideas that will make life just a little bit easier:
Unload the clean dishes from the dishwasher so you can put dirty dishes in as they come.
Throw a load of laundry in the washer so you can throw it in the dryer before you leave.
Do a little morning refresh where you pick up little piles, make the bed, or straighten up.
Pack a lunch.
Set out your workout clothes for when you get home.
Thaw out dinner or put something in the crockpot.
Check your planner for appointments or phone calls you need to make.
Run your car through the car wash on the way to work.
Add items to your online grocery order.
Sure, these things are exactly self care but I've found that feeling like I have my act together can be a form of self care even though it's not exactly fun or luxurious. After all, being on top of things prevents feeling frazzled, overwhelmed, and resentful.
Just remember, you are never ever going to do all of these things all the time. They are simply ideas of things you could quickly do in the morning to make life a little less stressful.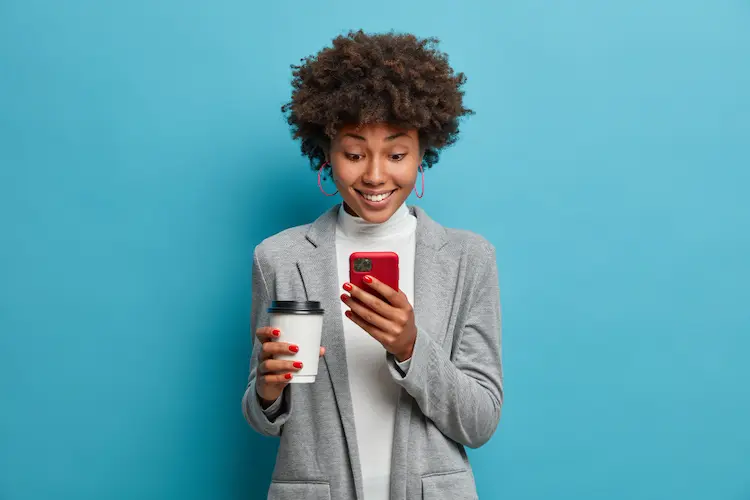 Tips to Help You Make Your Morning Self Care Routine a Success
Don't all the ideas above sound great? But maybe you are still wondering how you can implement a morning self care routine in your busy schedule. I mean, good intentions have failed you before.
Here are some tips to help you start changing your habits so you can turn your good intentions into actions.
Only add one new thing at a time.
Make any new habit a mini habit that lasts 5-15 minutes at first till you get used to it.
Connect a new habit to an old habit. (For example I do my Duolingo while I have my morning coffee.)
Track your new habit in your planner.
Simplify breakfast by having the same thing every day. (We have smoothies.)
Observe the habits you have and see what you can drop because it's not serving you.
Ask for help. Husbands and kids can help.
If a habit is adding more stress than relief drop it and try something new.
Don't expect perfection.
Ok, does that seem doable? Do you think you could create a simple morning self care routine that works for you?
Even if the only you thing you add to your morning is some happy music or taking your vitamins you will see an improvement in how you feel about your whole day.
Remember this. Self care is not selfish. When we don't take care of ourselves we soon will not be able to take care of anyone else either. You do self care so that you can show up as the best possible team member for your family!
PS: Another great self care habit is asking for family teamwork and help when you need it.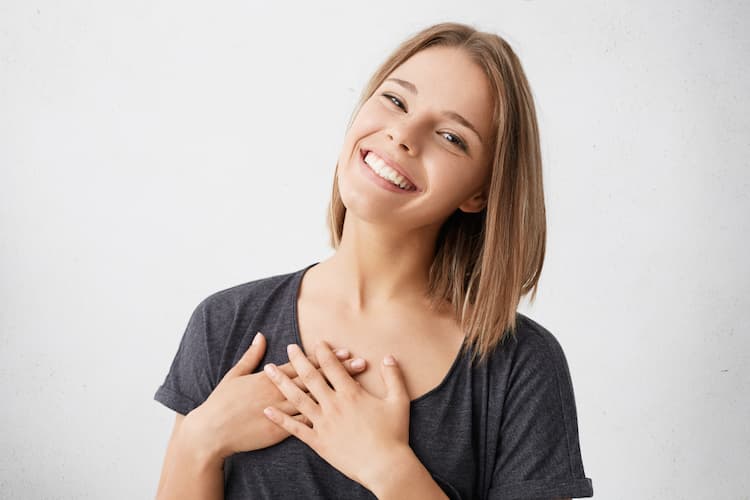 Will You Enjoy the Benefits of a Morning Self Care Routine?
I hope that you find one or two items from this list that you can incorporate into your day. Also, I would love to hear new ideas for a morning self care routine in the comments below. Let me know what you do to have a good mindset at the beginning of the day.
We all want a happy simple life. Part of having a happy simple life is knowing how to say no to things that don't serve us and yes to things that will help us grow!
Developing a morning self care routine may require we set a boundary around a small space of time but in the end we will enjoy the benefits of a morning routine. We will feel happier and be more productive and helpful all day.
Will you try a morning self care routine? Comment below!