Make Steady Progress When You Always Choose Happiness!
I'm going to tell you a secret. Blogging is a lot more complicated than I thought it would be and I am not the overnight success I dreamed I would be. It takes patience and adaptability. Sometimes I get frustrated but then I think about how far I have already come. I am making steady progress and everything I've learned and done up to this point was an important part of my journey.
Do you ever get frustrated or feel depressed about your efforts towards your goals? We all do. Maybe you feel like you have decluttered as much as you wanted to by now. Perhaps you are still dreaming of a perfect version of a minimalist home?
It's natural to focus on our ideals but let's take a step back. Let's talk about how we define success, how we can fight distraction and make steady progress, and how doing so can help us to ALWAYS choose happiness!
This post contains affiliate links. As an Amazon Associate, I receive a small commission when you purchase through these links at no extra cost to you.
Why Do We Ignore Our Own Steady Progress and Feel Unhappy?
As I said, I often think about my big-picture dreams and get frustrated. I'm not living the ideal picture in my head, yet. But I just read a book that shifted my whole perspective.
In their book, The Gap and The Gain, Dan Sullivan and Dr. Benjamin Hardy explain why we are pursuing happiness instead of finding it.
Simply put it's because we are focusing on the GAP between where we are and our ideal ultimate goal (which is always changing). Instead, we should look back and see how far we have come and all the GAINS we have made towards our goals.
When we focus only on where we wish we were we are never happy. We feel like happiness is something we have to pursue but will never get.
Instead, when we focus on all that we have already accomplished we ARE happy right now because we realize that all our hard work is indeed paying off already.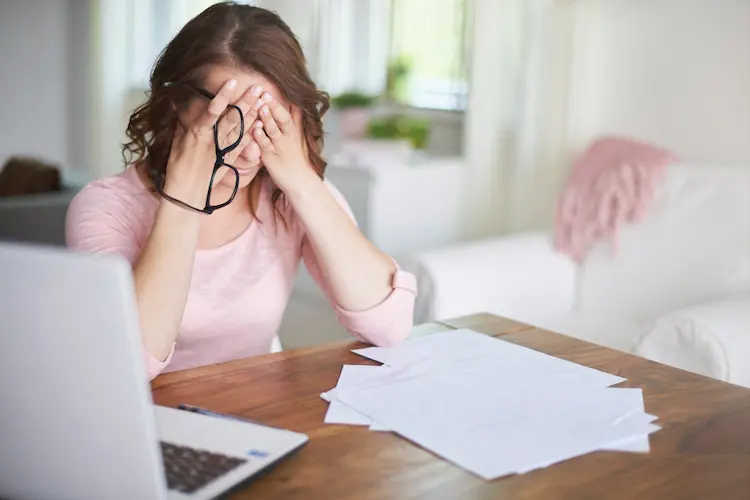 What is The Gap And Why Do I Need to Get Out of It?
First of all, it's important to get into our heads exactly what it means to be in the GAP.
When you are in the gap you are comparing what you have to an ideal. This is dangerous because once you reach one goal you will always create a new ideal. It's always ahead of you. You will never get there no matter how hard you try. And because your happiness is tied to your ideal you can never be happy until you reach your always-moving goal. That never happens.
You can be stuck in the GAP in any part of your life including your career, your home, your body image, or your family. You can negatively compare your home, your body, or your family with the ideal version of what you wish they were. This makes you and everyone around you miserable.
What is The Gain and Why Do I Need to Get Into It?
Now that you know what the gap is you definitely don't want to hang out there. But what is the gain?
The gain is when you compare where you are to where you used to be. You look backward and you see all the progress you have made that you might have forgotten about and you see how important it really was. It makes you feel great.
This is the way I imagine it. My husband and I have to take a 13-hour drive to visit his family. We drive from Northern New Mexico to San Diego. When we get to Yuma, which is about 10 ½ hrs into our drive, we feel pretty great. Why? Because we aren't too terribly focused on the 2 ½ hours left (even though they take us through a grueling pass in extreme heat). Instead, we are just happy that we have achieved most of our drive!
When you start looking at your own progress it makes you a lot more appreciative of where you are right now. Instead of comparing everything to an ideal, you see how much improvement has been made. Even when bad things happen you can see the valuable lessons you have learned.
When you are in the gain you inspire yourself and others to move forward! You feel a lot better about life and you aren't chasing happiness. Instead, you are happy and that makes everyone around you happier too!
So how do we focus on the GAIN instead of the GAP and start feeling happy about the steady progress we are making? Let's get into it!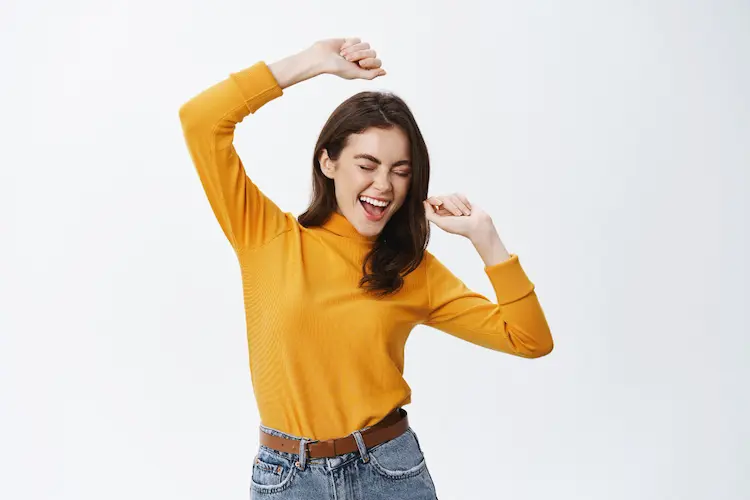 Don't Compete With Others, Create Your Own Definition of Success
The first key to staying in the gain is to create your own definition of success.
As long as your goals are to have as much money as your boss and a house like the "Joneses" have you are going to be in the gap. Your definition of success is tied to comparison. Comparison is like chocolate for the little green monster and he always spoils the party.
Instead of comparing yourself to what others consider success, it's time to determine what would make you feel successful. For example, my definition of success requires the following things:
Do something creative that I love.
Help others.
Work on my own schedule so I always have time for family and friends.
Be location-independent.
Those are my goals. What are yours? Take time to really think about what you want in your life. Think about your work goals, your family goals, and your personal goals.
This could apply to your decluttering and simplifying goals too. Instead of comparing yourself to a magazine or an Instagram minimalist think about what level of simplicity and organization would work for you. Go for that!
When you stop comparing yourself to others and you start living within your own definition of success you can more readily see the progress you are making towards your goals. You aren't comparing yourself to an ideal but instead to a personal mission and set of values that you can be proud of every day!
Change Your Past To Make Steady Progress
Another really unique and helpful thought put forth by Dan Sullivan in The Gap and The Gain is the idea that you can change your past. You may think that's crazy but here is how you can do it.
The book explains that all our memories are reconstructions of our past experiences and we make those reconstructions based on our moods and interpretations of those events. Those experiences as remembered by us belong only to us because we are the only ones that experienced them from our perspective.
So when you look back at a bad memory, even a horrible memory, you may think that there is nothing good in it and you are just glad that it is over. But in fact, if you list three bad things about it and three things you learned from it you can see that even bad experiences have their benefit. These experiences may have helped you become the person you are today.
When you look at the past this way you can reframe bad memories as amazing learning experiences. You can be grateful that something didn't work out because something better came along. And most of all you can see the progress you have made in your life. Changing your past like that can help you make steady progress in the future.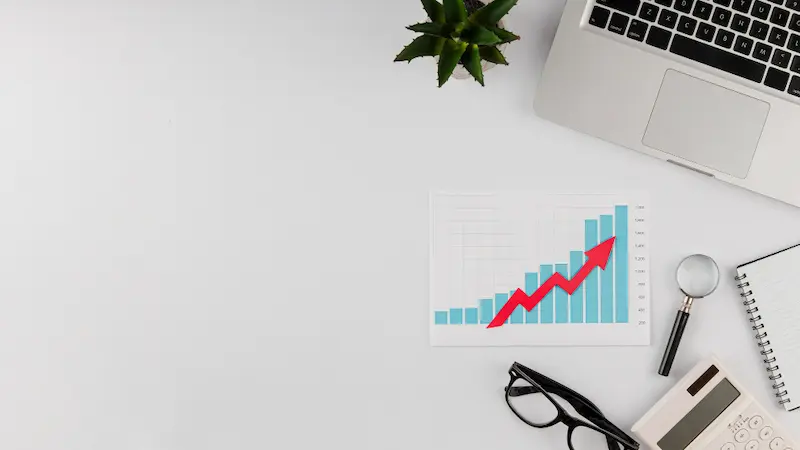 To Make Steady Progress You Measure Backwards
Now that you know how to set your own definition of success and change your past into something meaningful and helpful it's time to move forward. But the funny thing is, to stay in the gain and make steady progress you have to ALWAYS measure backward.
First of all measure backward on a big scale. Think back to who you were 10 years ago. How have you changed and progressed? What about 5 years ago? 6 months?
I thought about this and it's amazing! I have grown so much from the person I was 10 years ago. 10 years ago I was a newlywed who was overwhelmed by housework and couldn't handle a whole lot else. Since then I've gotten the hang of being a wife, started 2 businesses, made tons of friends, done lots of things I've never done before, learned parts of two languages, and started writing for a living!
What about you? List every achievement, lesson learned, and life event you've had in the last 10 years, and ponder on your amazing growth. It may not have felt like it but you've been making steady progress all this time!
Now think backward about your children, your spouse, and your friends. They are in the gain too! You may be annoyed by something they do now but think back and remember how far they've come. That makes you happier with them.
Most importantly, Dan Sullivan encourages you to stay in "the gain" every day by ending every day with a simple habit. At the end of each day write down 3 wins you had that day and forecast 3 possible wins for tomorrow.
Maybe you could write your 3 wins in your planner! That's the one place I know I can keep track of things and ACTUALLY do it!
This way you will always be looking for the positive parts of your day. You will be able to appreciate your progress. And you will constantly look for new wins to have each and every day! By measuring backward and counting your wins each day you will train your brain to always choose happiness.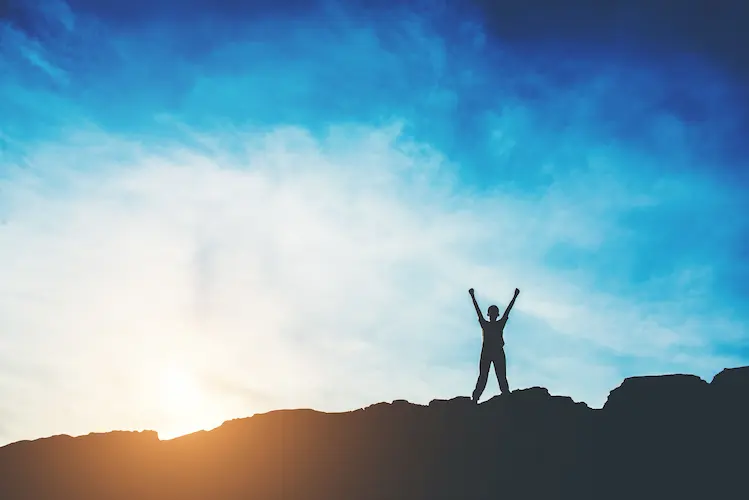 Look for The Gain and Always Choose Happiness
When you are looking to stay in the gain you are making a conscious effort to look for the positive in life. It helps you make your life a game where you are always looking for wins. In other words, you are making an effort to always choose happiness.
It may be difficult to do at first. Why is that? Because our brains tend to notice the negative more strongly than the positive. I guess it's a survival mechanism.
Did you know it takes 7 positive influences to make as much impact as on our minds as 1 negative influence? That's crazy right? That means you will constantly be falling back into the negative gap. Call yourself out and get back to positive thinking as soon as you can!
When you look back and see the progress you have made it makes you happy. You feel successful and you have positive momentum. That positive momentum makes you keep looking for new wins every day!
When you stay in the gain you will be a more successful person with a happier outlook. You will inspire others and your friends and family will love to be around you! When you always choose happiness you will infect others will joy and your life will be full of steady progress in every direction!
Your Steady Progress Towards the Simple Life
In my work as a minimalism blogger, I read a lot of Facebook forums and comments and questions about simple living. So what does The Gap and The Gain have to do with that?
Well, what I see and hear the most from people trying to simplify is a feeling of defeat. Some people don't think they can tackle their clutter cause they feel too overwhelmed. Others don't feel like they have simplified enough to call themselves minimalists. Most people are totally in the gap about the entire process.
Instead, I encourage you to focus on your gains! Have you decluttered 10 things? Good for you! That's a win! Did you say no to one commitment you didn't want in your life? That's big progress! Are your bills one debt smaller this month? Great!
Instead of focusing on the gap between where you are and where you want to be focus on how far you have come. Think back to where you were before and see that you have made steady progress. Your mindset is slowly changing and your life is getting simpler one step and a time! Keep making those gains every day!
Make Steady Progress and ALWAYS Choose Happiness!
The Gap and the Gain is an amazing book and hands down one of the most helpful things I've read in a while. It is good for anyone but it is especially good for entrepreneurs, A-type personalities, perfectionists, and anyone who feels like they are in a rut! Please grab it and read it!
My hope for you is that your life is full of all the wins you have been dreaming of! I want you to shed the heavy burden of your junk, declutter your life, and reach for your goals because I know that you can attain them!
When you take life one small win at a time, you are always making steady progress! When you take the time to notice those wins and look for the good in everyday life you can always choose happiness! Then you can have a happy simple life you love!
How do you stay motivated to achieve your goals? How do you maintain a positive attitude! Please share in the comments below!