32 Amazing Things To Make Life Easier! My Favorite Products!
Minimalists don't have anything right? That's not true!
We live life just like you and need things to get dressed, do our work, have fun, and more.
Minimalists just try to get the right stuff so that they don't have to get as much stuff. That is why I wanted to share with you some things to make life easier!
All of these things are things I actually own and use regularly! These are purchases I don't regret because they really do help me and simplify life for me!
For a complete list of my recommended products, books, and resources check out my resources page!
This post contains affiliate links. That means when you click on them or purchase through them I get a little commission at no extra cost to you!
Things To Make Life Easier: Clothing
The key to a minimalist wardrobe is finding stuff that truly works for you so you don't need more.
I have found that a black puffer coat is what I grab for almost everything all winter long! For summer this strapless bra helps me wear whatever tank top I want without worrying about my straps. It even has a nice lace accent for low necklines!
I have a nice voluptuous pear shape. That means that if pants fit my bottom they are loose on my waist but belts are so uncomfortable! I love this snap-on belt because it is comfortable and not very noticeable!
Things To Make Life Easier: Accessorize!
I can't leave the house without sunglasses and these have held up really well for a great price! They have a lightweight feel and a classic look I love!
Because I'm always on the go I love a crossbody bag. I got this Baggallini Crossbody bag for a trip to New York and I love it! It has all the right pockets in all the right places. I have had it for 3 years now and it is durable and simple so it goes with anything.
I'm not very fancy and I don't normally get my nails done. But I want to dress up my fingers for a wedding or something there is nothing simpler than IMPRESS stick-on nails! They stay on really good, come with plenty of backups, and have tons of cute options.
As for makeup, I love the breathable light feeling of bare minerals foundation and the easy flexibility of Burt's Bee's All Aglow Makeup Stick!
When I first started using invisibobble hair coil ties I thought I had met my soul mate! They are tender on your hair, don't leave weird crimps, last way longer than normal elastics, and I don't lose them! I cannot live without invisibobble hair ties!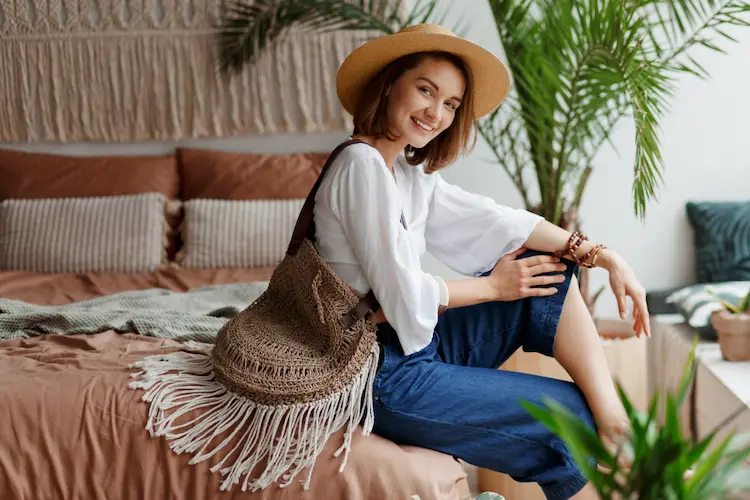 Shoes That Are So Comfy That You Don't Want Anything Else!
I never thought I would say this but I love crocs! Not the ugly old clogs but these really cute croc's sandals are so comfortable I will choose them every day all summer long! Crocs truly are one of the amazing products that simplify my life! I am so glad I found them because I can work all day in the sandals and my feet don't hurt!
But what shoes will you need for the gym? For anything active in your life, you will love these slip-on Sketcher Summits! In black they are an easy match for whatever you have on!
Of course, I wear some heels for fancy and some boots for winter but crocs and sketchers are my everyday standbys!
Healthy Choices and Active Living!
I love to stay healthy but sometimes it feels too complicated. For example, vitamins. Need I say more?
It seems like you never have all the vitamins they say you need but these fulvic/humic minerals contain so much of what we need and you can just add a little to your coffee or water. They don't taste like anything.
Another way we get all the good stuff we need is by having a smoothie every morning and nothing works as well as a Blendtec Blender.
As for exercise, we have a lot of outdoor hobbies and we used to pay for the gym but we landed on Beachbody on Demand and I will never go back because with just a few weights, a yoga mat, and the Beachbody programs I am getting better workouts than I ever have before! It's also a lot cheaper than the gym!
When it's time to head out to the water I grab my travel towels, my roll-up sun-hat, and these floating phone bags!
Don't forget the Blender bottle! I don't use the little metal mixer ball but I love my blender bottle because it's easy to clean so it helps me maintain the healthy habit of drinking enough water!All these products are things to make life easier when you a trying to have summer fun!
Last but not least, all us girls have to deal with it. Once a month our not-so-favorite friend visits and though I wasn't keen to write about it, menstrual cups are actually a total game-changer! Since I started using them a year ago I almost forget I have my "friend" visiting because they are very comfortable and never, and I mean never, leak! Yes, it's an icky topic but menstrual cups are definitely one of the most amazing things to make life easier I've found and that's why it's worth telling you about them!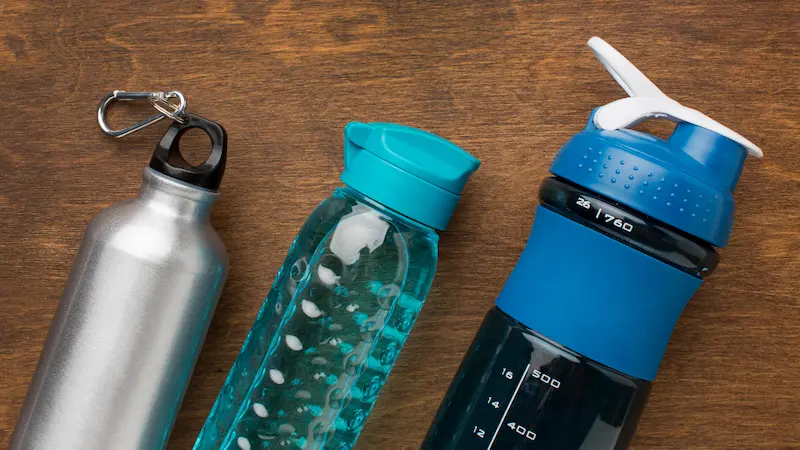 Products That Simplify Life at Your Desk!
I know that the perfect minimalist has one pen and stays on top of every piece of paperwork. But that is not always realistic! I love my desk organizer where I keep outstanding paperwork, a journal, my day designer planner (which I could not LIVE without), and my colored pens! This cool little phone and tablet stand is also great for Instagram videos and zoom calls!
Did I mention how much I love my planner? It helps me to get things done each day, remember appointments, and work towards long-term goals! You have got to get a planner!
Tech for Simple Living
I love to read but I don't have a lot of room to keep books! That is why I can't live without my kindle paperwhite which makes reading so minimalist. It helps you avoid piles of books or giant bookcases!
In an effort to stay healthy and look at my phone less often I picked up this nifty and affordable fitness watch and it is an amazing bargain that does so much to keep me moving through the day.
I love to have an Alexa Echo Dot to play music while cooking or getting ready in the morning and when it is time to clean the house I need to listen to music or an audiobook to get through it! That's why my LG Bluetooth headphones are an absolute staple. They have amazing battery life and are easy to pause and play and even answer phone calls on!
Services That Simplify Life!
It isn't just physical stuff that will help you simplify your life! I absolutely love how so much of what we do today can be simplified with technology! There are so many amazing products and services that are digital.
I don't need to buy much music anymore with services like Pandora and Amazon Music! And I don't need to buy many movies because of Disney+, Netflix, and Amazon Prime!
I don't waste time and buy more than I need because I rarely go inside a store to shop anymore! Almost all my groceries are picked up through Walmart Grocery Pickup and I order other stuff I need on Amazon Prime so that I can get it faster than I would probably manage to get to the store!
Look for Things To Make Life Easier!
There are a lot of things we might need to enjoy life. That doesn't mean you're not a minimalist. That means you have a life.
The key is to look for great products and great resources that simplify life and shop carefully so that you get good things that really help you. When you do that you don't need to keep looking for more!
For a complete list of my recommended resources and amazing products check out my resource page!
Start Making Life Easier NOW!
I know you want a happy simple life and there is really no reason not to start enjoying simple living!
Now is the time to try the minimalist lifestyle! Learn why minimalism is good for your mental health and relationships, how it can transform your finances, so you can start having more energy and time for the things that matter!
But what if simplifying your life sounds like an overwhelming task?
If you want to simplify your life but the big bad word MINIMALISM scares you let me help! I wrote Doable Simplicity (Minimalism For Normal People) to help you get the inspiration you need to simplify your life and then take solid steps that make simple living doable for you!