10+ Fun Summer Activities for Adults You Should Try!
I love all the seasons, especially fall. But in the last few years summer has become my new love. I look forward to it the moment fall is over.
I didn't really like summer when I was a younger adult. It was just so hot and exhausting. I mean, if you are just working it really can be a pain to deal with the heat.
But guess what? When you do have fun in summer it's the best kind of fun! I think we sometimes relegate summer fun to kids and people with kids.
But I don't have kids.
Still there are a lot of fun summer activities for adults. You just have to let a little bit of your inner kid out!
So that's what this post is all about! It's a summer bucket list for adults. Maybe these fun summer activities for adults are something you have already tried and maybe you will get some new ideas.
Either way I hope these ideas help you slow down and enjoy life this summer!
Why Try New Fun Summer Activities for Adults?
You may be thinking that you are busy and you don't need a summer bucket list for adults. Maybe you already have favorite activities for summer.
That's alright! I am just like you! I have things I really like to do and it seems like I don't get to do them enough.
Still, that doesn't mean you can't try new things! Maybe you will find a new favorite. That's what happened to us!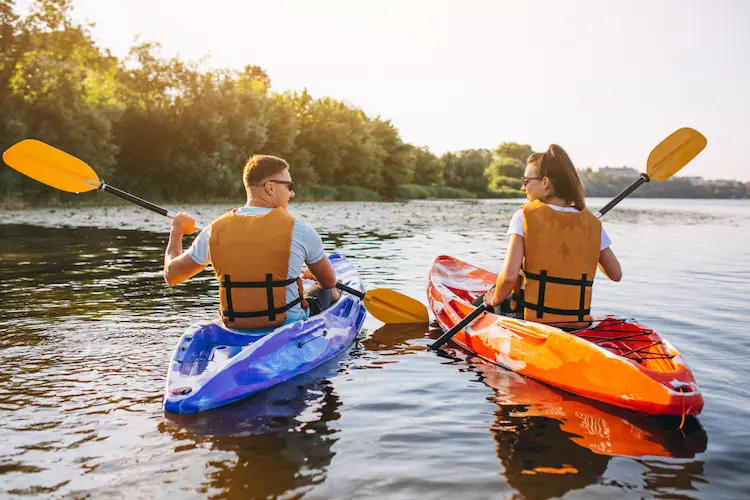 Best Summer Activities With Water
The first thing I think of when I dream about summer is water! What about you?
So I've always loved to swim and I'm the adult who won't get out of the pool like a kid but seriously, when was the last time you went swimming? It's a great way to cool off and as simple as finding a pool or a little lake or beach.
Even though your an adult I recommend you "always swim with a buddy".
During the Pandemic my husband I went kayaking in our double inflatable almost every single weekend at the little lake nearby. It seriously was the reason we stayed sane.
This summer I am excited to use Tucktecs! They are amazing folding kayaks that are easy to store, transport, and carry!
I also really enjoy paddle boarding for a simple way to get on the water.
If that fails you can always buy a pool floaty that looks like a giant swan and chill close to shore.
If you have friends that have a boat you might even try some wake boarding or another one of those water sports. I don't have a boat and I like keeping things simple but I don't mind accepting an invitation.
Don't forget you can easily rent water gear at many recreation areas. Also, our local college rents this type of equipment and I've even seem some libraries that rent out cool stuff like that too.
Explore your options and always stay safe.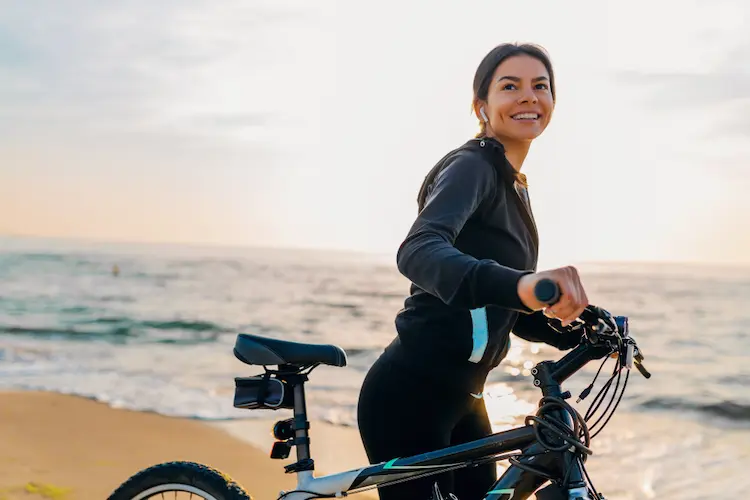 Fun Summer Activities for Adults Who Are Active
There are so many fun ways to enjoy the summer and be active. Protecting and promoting your health can be a lot of fun in the summertime. I often think that if we kept doing what we did as kids we would stay healthy and flexible a lot longer.
Still, you might not find it thrilling to hang out at the local jungle gym. It's probably kinda creepy if you don't have kids anyway.

So what are some fun summer activities for adults who are wanting to be active? If you are wondering how to get outside more keep reading for lots of great ideas!
You could take a hike with friends in some nearby mountains or other trails. Bike riding on these trails or a local river walk could be a lot of fun.
We live near a disc golf course which is surprisingly fun. It's like frisbee and golf combined for a fun walk with a little low key competition.
There is also volleyball. You might be lucky enough to have it on a beach!
Or a board walk would be a fun place to ride bike, skate, walk, you name it. I love when we go to the beach while visiting our family San Diego.
Last summer we discovered pickle ball. I'm downright tragic at anything involving a ball but I think I might get the hang of it when we go more this summer. It's easy for most normal people who aren't me.
If it's just too hot outside check out your neighborhood college. They might have some fun dance classes or workout classes that are different from your normal routine!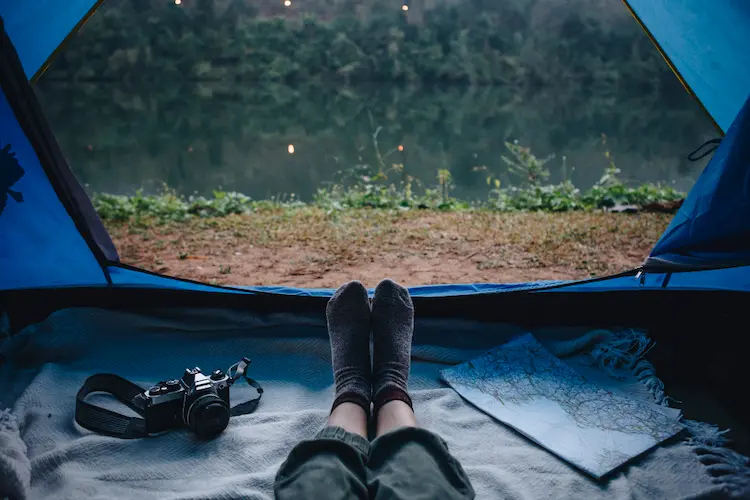 Fun Outdoor Summer Activities for Adults
There are actually too many outdoor activities to name. I'm sure you could leave a million more ideas in the comments below!
But what about outdoor activities that aren't exactly sporty?
Well, you could have a picnic or invite friends over for a BBQ. Keeping it simple with watermelon, hot dogs, hamburgers, or snacks always leads to a fun time with friends.
Have you ever gone camping? It doesn't have to be super complicated like everyone makes it sound. I enjoy taking our little tent, an air mattress, some blankets and simple foods like pasta salads and sausages up to the mountains.
If camping isn't your style but getting away still sounds good maybe there is a yurt, a cabin, or a small Air Bnb you could rent in a nearby mountain or beach town. We rented a small cabin near a lake last year and it was just what we needed.
Don't forget, you don't have to leave home to have fun outside! During the Pandemic we thoroughly immersed ourselves in gardening.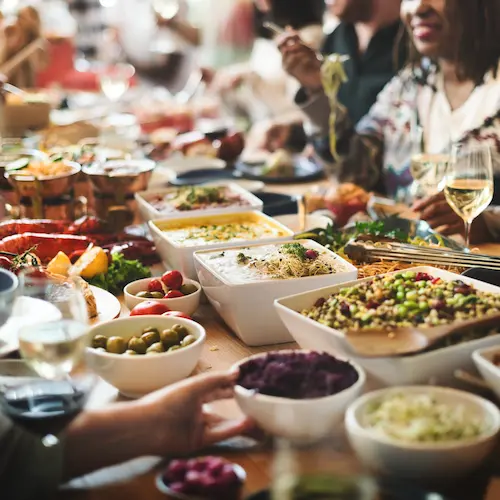 Chillin' Summer Activities for Adults
Do all of these fun summer activities for adults sound exhausting? That's okay! Some days, when it's really hot I don't even want to deal with going to the lake. I just want to sit in my air conditioned house and take a nap.
And you know what? When you feel that way don't feel bad about it. That's probably what you really need.
But there are some other nice chillin' activities you can enjoy in the summer.
At home you can grill up some yummy fresh food from your garden, have dinner on the patio, watch the sunset, sit in a hot tub if you have one, or even go inside and watch a movie or play a board game.
I also like enjoying a creative hobby inside when it's hot. For example I find myself sewing, writing, or playing my fiddle on really hot days when I just want to be inside. Do you have a creative hobby you could make a little time to enjoy?
If you get sick of being at home you can also go out and have fun that is more relaxing.
One of my favorite things to do when it's way too hot to think about being outside is to go to a movie. There's something so luxurient about sitting in a cold dark room and getting lost in another world.
If all else fails just go cruise the mall or go bowling!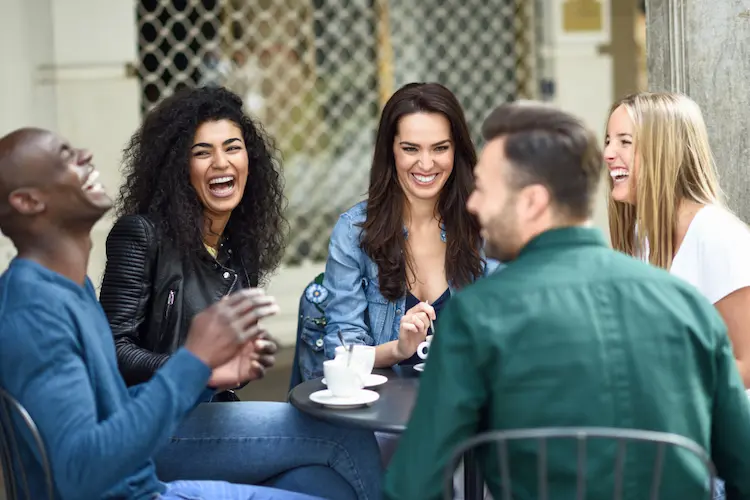 Best Summer Activities for Culture and Community
There are so many fun things to put on your summer bucket list for adults. And a lot of them you can do alone or with your spouse. My husband and I love to have these little adventures as just the two of us or with our good friends.
But that doesn't mean you have to be an island. "No man is an island." You are part of a community and your community might have some really fun things to offer.
We live in a pretty small town but in the summertime there are parks that have live music and craft markets. Our college does outdoor movies regularly. The town has art walks and car shows and there is a great little farmers market.
There are groups that do everything from African drumming to painting with wine parties.
Our local museum brings in special exhibits and our civic center manages to land some pretty impressive concerts for our small town.
We also enjoy our local food truck hub where there are karaoke nights, western dancing nights, and corn hole competitions.
If our little community has all that I bet there is something fun to do in your community too! Look around a bit. I bet you will be surprised at how many fun things your community offers!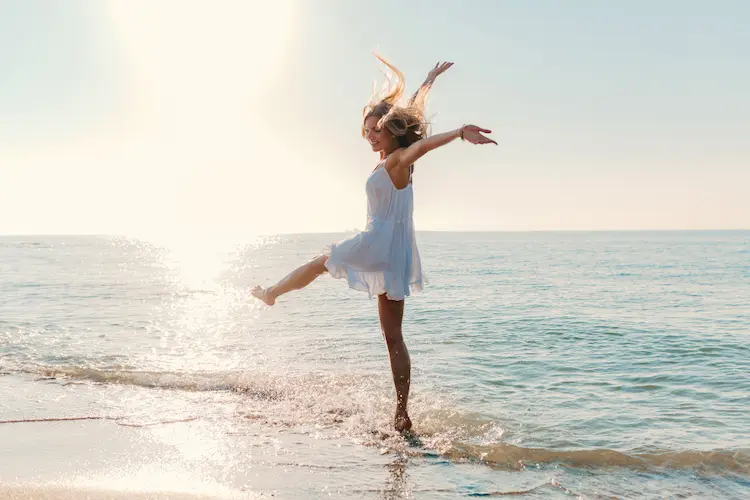 What Are The Best Summer Activities for You?
There are so many fun things to do in summer and almost all of these would be fun no matter your age! If you are having a hard time finding fun summer activities for adults then borrow a kid, a niece or nephew or friend, and put yourself in the mind of a child for a little bit!
What are the best summer activities for you? Did any of these fun summer activities for adults sound like something you might want to try? Have some other great suggestions? Please comment below!
Whatever you decide to do I hope you have fun lots of fun this summer! Remember that a big part of a happy simple life is taking time to enjoy it!