11 EASY Green Living Tips That You Can Use Today!
This is a guest post by Amanda Brownlow from Hello Brownlow.
In 2018 we found minimalism. As soon as I hopped off the hamster wheel of consumerism and into a life enjoying less clutter, we almost immediately started to save money. I found contentment within the life I was already living – I didn't need to keep up with the Joneses or have the latest and greatest gadget. As we saved money by living a frugal lifestyle, we began to realize that sustainability played a huge role in how much money we were saving each month.
I love sharing these green living tips with my readers, so I know you'll enjoy them too! However, some of these sustainable things we've done to save money may not appeal to you or fit with your current season of life. And that's okay! Even one small sustainable action today can make the earth a little bit better.
1. Find contentment with your life right now.
Finding contentment with your life happens before you step foot in a store, open a shopping app, or get online. It happens when you look at your priorities – for yourself, your money, and your home.
Once you stop chasing the next best thing, you'll find that you're purchasing and wasting fewer items.
Set priorities for yourself, your budget, and your family. Once your priorities are in place, practice gratitude for what you have in life right at this moment and set goals for how to achieve what you want. I bet your goals don't include buying that designer bag or a fancy car.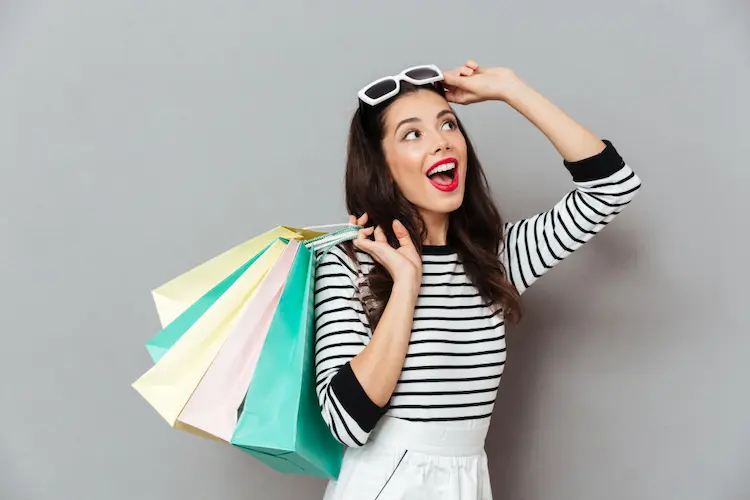 2. Try a no-spend challenge to reset your shopping habits.
A no-spend challenge is exactly as it sounds – a period of time in which you try to spend as little as possible. Of course, pay your bills and put food on the table. Target runs, mall visits, dinners out, and whatever else you choose are off the table.
List what is an essential expense and what is a "want". I recommend only spending money on the essentials for a full month. During this month, keep a running list of what you would like to purchase once your month of no-spend is over.
Was that shopping list a bunch of impulse purchases that you would have regretted later? Or were they things you'd actually enjoy and use? By flexing your no-spend muscles, you're not only saving money but using up what you already have at home and keeping regret-filled purchases on the shelf.
3. Take advantage of free weatherization programs.
Looking for eco friends ideas for home maintenance?
Some utility companies offer free weatherization programs. They often will add weather strips to doors, seal windows, and blow insulation into your attic – for free! We took advantage of this program through our local electric company and could see the energy savings over time as our home was more efficient at holding heat/cool air.
While not every town will have a program like this, it's worth a Google search. The less energy you use, the more money you'll save and you'll use less resources (usually coal or natural gas) to heat and cool your home.
4. Join your local Buy Nothing Group.
A Buy Nothing Group is generally on Facebook, although they do have an app now, and is hyper-local to your area. You give out of your own abundance for others to receive in your local community for, you guessed it, nothing. Asks are also common in these groups from people that are searching for a particular item. It can be anything from clothing to food, to gravel, to old newspapers.
A Buy Nothing Group builds trust and a community with your neighbors and enables a sharing economy. It's one of the sustainable things we do to save money and reduce the number of items ending up in the landfill in our own community.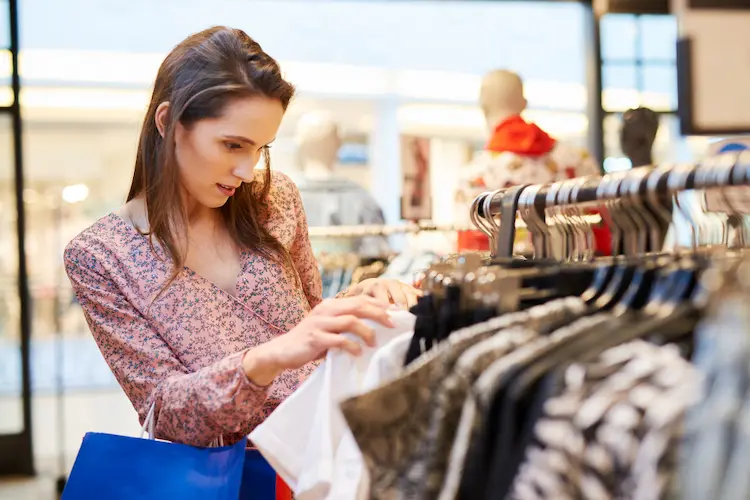 5. Shop secondhand first.
One of the best green living tips I can give you is to shop secondhand first!
Myth-busting time – secondhand items from either the thrift store, consignment store, or from your Buy Nothing Group are no more dirty than what you would get from a friend. Almost everything washes!
Keep a few things in mind:
Keep a running list of things you'd like to find
You won't always find what you're looking for on the first try (that's why you have a list)
Have patience
Check the quality of EVERYTHING – stains, rips, smells, durability
Be price smart – if the price seems a little high for something used, check eBay and filter "sold items" to see what that item is actually selling for.
I always buy certain things secondhand (books, baby gear, one-time use clothing), but I'm always so pleased when I get to add another to the list.
6. Mend what you can.
Clothing, especially fast fashion, can rip or discolor very easily. Before you toss your ripped shirt in the trash, attempt to mend the damage.
Mending clothes is a sustainable thing to save money and keep clothing out of the landfill unnecessarily. If you aren't sure how to make a repair, a quick search on YouTube will get you on the right track. Keep a small sewing kit on hand that includes sewing needles, basic thread colors (black, white), and pins. With just these items you can mend nearly any small damage! If something needs to be altered or if you have an appliance to fix, reach out to a professional.
7. Upcycle.
Say you can't repair that ripped shirt. Toss it away, right? Nope! It can have another life! One of the biggest money savers, when our son was young, was upcycled shirts turned into wipes.
We cut old t-shirts into squares and stored them in a small basket near the sink. We used these wipes at meal time and anytime things got a little messy. Getting the rag damp with warm water made them even better than disposable wipes. But don't worry – we used disposable wipes at diaper changes!
There are countless ways to upcycle items in your home. And upcycling is the queen of eco friendly ideas for home DIY miracles!
Again, a search on YouTube will turn up with loads of creative people keeping things out of the landfill and saving money at the same time. However, don't let these things to upcycle turn into clutter. If you aren't able to complete the upcycling project within the month, find someone else who will!
8. Take food and drinks with you
I used to hate bringing my lunch with me. I felt lonely in the breakroom and judged as I walked into work with my old lunchbox. But eating out everyday for lunch at $7-$15 a day? Ouch! No thanks.
Not only will bringing your lunch, snacks, and drinks from home save you money, you're often able to package them in reusable containers. I love my metal water bottle, silicone bags, and glass storage containers for transporting food and drink to work and on the go. Even our kiddo knows that our applesauce pouches and snack bags don't get thrown away!
Bringing food and drinks with you might seem like a lot of work upfront. However, integrate packing your lunch and filling your water bottle into your nightly routine. This way they're ready to go in the morning with no fuss.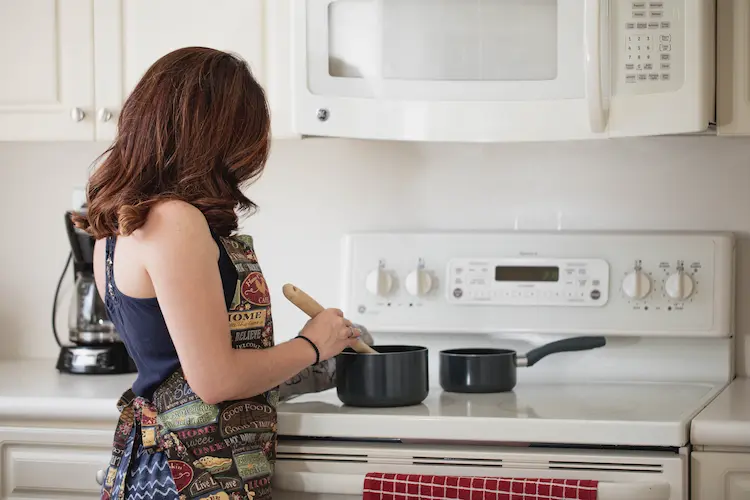 9. Utilize your freezer space
When are talking about sustainable living ideas we can't push aside how we use, prep, and store food. It's a huge part of our life!
We're team two freezers over here and boy, do we use them! Often we make too much food at dinner time or intentionally double a recipe that makes loads of leftovers. Sealing leftovers in freezer-safe containers or bags, labeling them, and sticking them in the freezer can make food last much longer than letting them sit in the fridge.
Future you will thank you by saving food in the freezer. Freezer meals are cheap (often from leftovers!) and easy to reheat and cook. If you're tempted to eat out, check your freezer for some money-saving foods!
You can also freeze last-leg produce before it ends up in the trash. Just chop, package, label, and freeze. Use these fruits and veggies in smoothies, soups, stir-fries, and more!
10. Be an outfit repeater
The hashtag on Instagram #outfitrepeater is gaining traction as more and more people realize that purchasing more clothing isn't what they want! We want comfort but also creativity. Ditch purchasing fast fashion as new trends come along (which is every week!) and opt for more classic pieces.
In 2021, I wore the same dress for 100 days in a row. Even after the challenge of 100 days in the same outfit ended, I tracked everything I wore. I repeated outfits frequently, often on consecutive days. Better care was taken of my clothing and in turn, I am able to love it for longer.
Most people won't even notice you're wearing the same thing over and over again. People care that you're a nice human. They don't necessarily care if you wear the same thing every day.
When it comes to green living tips, wearing the same thing and finding your style helps you shop less and save money. The less clothing you buy, creates less demand. Less demand equals (hopefully) less production by brands. And ultimately helps keep clothing out of the landfill.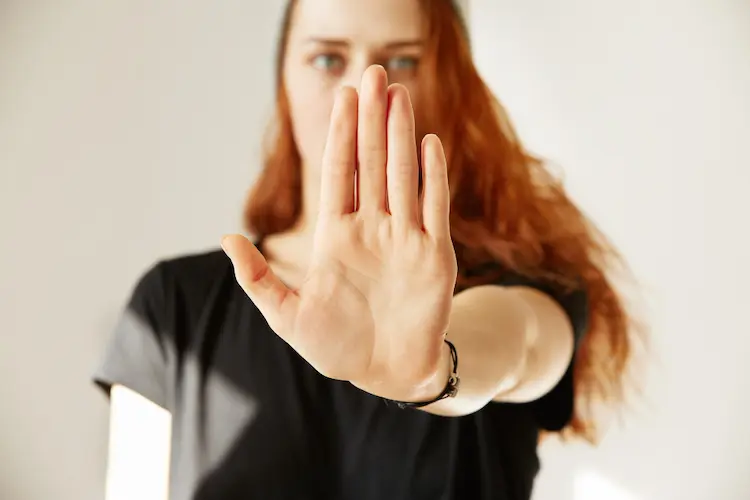 11. Just consume less
Of all the sustainable living ideas out there the most sustainable thing you can do to save money is to consume less. Consume less plastics, less consumer goods, less social media, less ads. When you consume less of what the world tells you to consume, you find more time in your day. You might find that you'd like to enjoy more time outside with your family or that you have time to write, paint, or explore a new career.
From personal experience, I have found that the less social media I consume, the more time I "magically" have back in my day and have more patience. The fewer consumer goods I consume (by purchasing them in the store), the more money remains in my wallet and the more space I have in my home.
I believe that you'd be surprised if you looked at all of what is in your home. It has been said the average American household has over 300,000 items in it. Take time to be with your things and declutter what you deem as excess.
Decluttering can be a powerful, yet peaceful process to learn from your shopping habits and your attachment to things. In decluttering, you may find long-lost things that you'd love to start using right away, things that you can sell for profit, things to give away to charity, or things that are straight garbage.
Your home will look better and better as soon as you start decluttering. I always say "It will look like a pit before it looks like paradise!" and while that's true – you'll be able to spot and relish in the difference letting go of even just a few things makes.
But you can't declutter and call it good. No, you need to stop the flow of things coming into your home and that means consuming less. Utilizing wish lists, budgets, and some of the sustainable money-saving tips I've included above, you can help stop wasting money on things you don't need and save money in a sustainable way.
Amanda Brownlow is the blogger behind Hello Brownlow, a website dedicated to sharing how her family has been able to save money and live a more frugal, minimalist lifestyle all by being content with less.
Find out more tips for a happy simple life.
What do you do to make your home more sustainable? Please share your tips in the comments below!