Get Beautiful Makeup for Minimalists Without Breaking the Bank!
I am not the girliest of girls but I do like to look my best and I do like to change things up a little bit.
I have settled in on a pretty simple makeup routine and the makeup I use is simple and affordable too.
Let me share with you some of my favorite makeup for minimalists who don't want to break the bank!
What Is Makeup for Minimalists?
Now you could get really fancy with your minimalist makeup routine. I know that one day I will work towards some nice sustainable makeup products but for now, that's just not in my budget.
So what is makeup for minimalists? How does it differ from regular makeup? I'll tell you a secret. It doesn't! But what makeup for minimalists does do is help you get beautiful with less makeup and less work.
That's because we minimalists are all about saving time and money for more important things! Now let's get to it! Let me share my minimal makeup routine with you!
As an Amazon Associate, I earn from qualifying purchases. This post contains affiliate links which means I receive a small commission when you buy something through these links, at no added cost to you!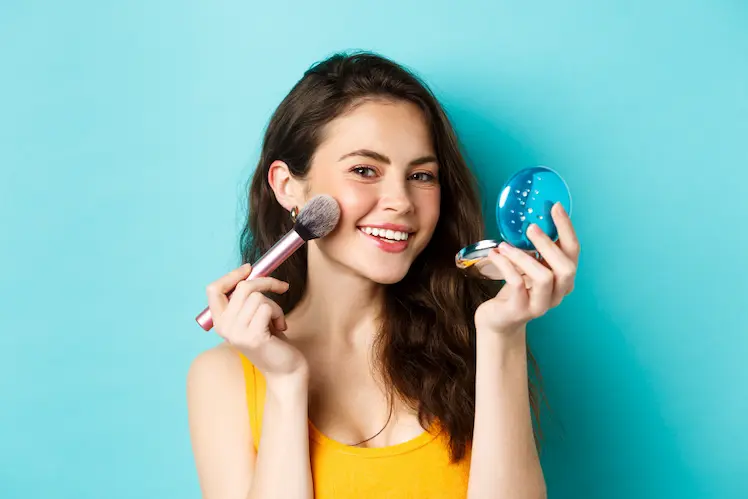 Makeup for Minimalists Starts with Foundation
I have decently good skin but I have had my fair share of blemishes too. I hate feeling makeup on my face and I don't have time to even think about contouring.
Years and years ago I started using bareMinerals for my foundation. This powder foundation is weightless, provides SPF 15 protection, and is natural and light so that it doesn't exacerbate acne.
I like to order it on eBay because I can usually get an 8g jar for about $11 which is about half of the price it is anywhere else. However, if you want to you can easily buy it on Amazon.
In a pinch, I also like to use Maybelline's BB cream. It has good coverage, a light feel, and SPF 30. It can also help to hydrate your skin which is nice.
Makeup for Minimalists Should Give You a Natural Blush
I have also used bareMinerals warmth for my blush for many years. It has the same great benefits as the foundation and it looks really natural! You can buy it on E-bay or Amazon. I don't think my minimalist makeup routine will ever be without it but I recently found something new I LOVE to use in a rush!
Have you ever heard of a makeup stick? I absolutely adore my "all aglow" makeup stick by Burt's Bees. You can slide in across your lips, cheeks, and eyelids for an instant natural glow that wakes up your face when you don't feel like doing the whole shebang! Knowing that I have this great makeup stick available makes it so much easier to drop what I'm doing and leave the house!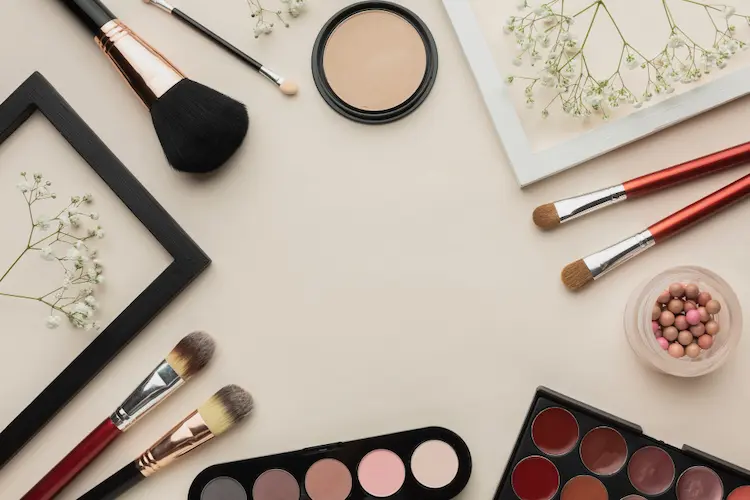 My Minimalist Makeup Routine Has to Have a Little Bit of Eyeshadow!
Here's my confession. I'm not a talented makeup artist and eyeshadow had been known to play some pretty nasty tricks on me! I am the person that puts eyeshadow and rubs it all over my face 10 seconds later.
That's why I can confidently tell you that L'oreal's Infallible Eye Shadow stays on like nothing I have used before. I generally bounce back and forth between light pink and gold.
For when I feel fancy and brave I have Maybelline's City Mini Palette. And for the days when I want little to no makeup, I use my wonderful makeup stick from Burt's Bees to put a dab of pink on my eyelids and wake them up! Just don't forget to rub it in or you'll look like a clown!
Eyeliner For Your Minimalist Makeup Bag!
Again, I'm the girl who doesn't do well with eye makeup. However, I am a blonde and my eyes need some good eyeliner to really pop. Because of that, my minimalist makeup routine will always include eyeliner.
I have tried so many different eyeliners and they all rub off so easily. Finally, I found Revlon Colorstay eyeliner and I highly recommend it because it stays on really good!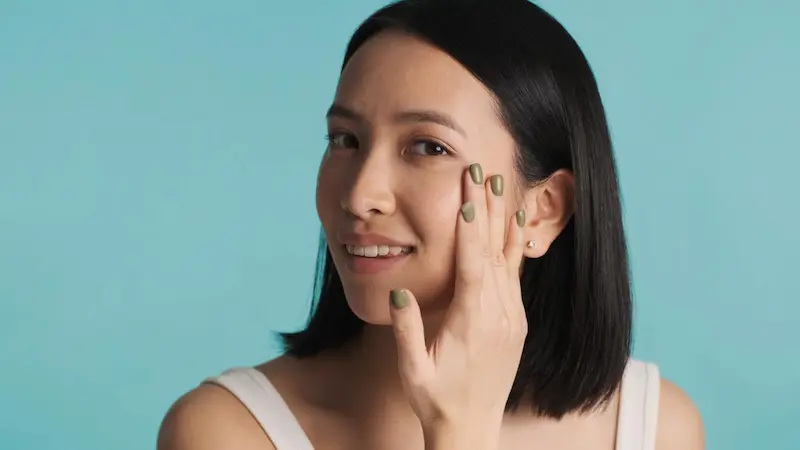 Makeup Up For Minimalists Has Got to Include a Good Mascara
As I mentioned before, I am blonde. That means that without eye makeup I look like a panda without its eyespots. JUST WRONG. That's why mascara, a good mascara that lasts, is not an option.
Fake eyelashes are way beyond my capabilities and I'm not even sure I like them but I do like to make my lashes pop with L'oreal's Voluminous Superstar 2 Step Lash Lengthening Waterproof mascara!
Don't Forget Your Eyebrows!
Eyebrows are the single most important part of my minimal makeup routine. If I don't do my eyebrows I might as well forget the rest. But it isn't anything fancy.
I just use the e.l.f. Eyebrow kit and take a little extra time.
But I have a secret, maybe it's good and maybe it's bad but it's one of my favorite tricks. My eyebrow kit pulls double-duty like makeup for minimalists should! I often use the powder and a makeup brush for a little bit of contouring!
Makeup for Minimalists: Lipstick and Jewelry
My minimal makeup routine would not be complete without some good lipstick because my mamma always told me a lady doesn't leave the house without lipstick and earrings.
I keep a few different lipsticks around. I use my Burt's Bee's all aglow makeup stick, or my Burt's Bee's Lip shimmer most of the time. Sometimes I like to use a Neutrogena moisture smooth color stick too!
As for jewelry, I have a couple of special necklaces from my husband but I normally wear jewelry I've made. You can check that out on my Etsy shop Vintage Columbine!
Everything Else:
There really isn't much else that you need.
I keep one brush for blush and one for my foundation. Then I have two brushes for eye shadow.
For hair stuff, I can't live without a few small clips and my invisible hair ties which are the best thing ever invented! Seriously!
I also don't have a makeup bag. I like to keep my makeup in a pencil box!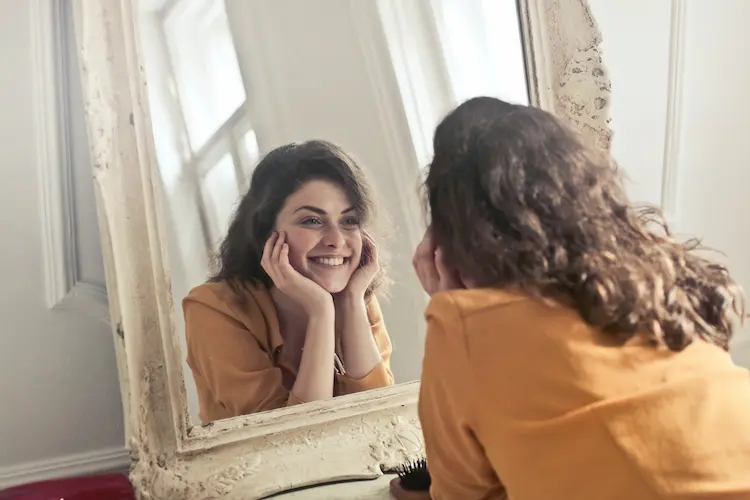 Makeup for Minimalists Accentuates Your True Beauty!
I know that each and every one of you is absolutely gorgeous! Take the time to look your best with a minimal makeup routine but don't hide who you really are behind tons of makeup.
Makeup for minimalists should accentuate your lovely self worth and make you the star of the show so don't be fake, don't take too long, and remember this: If you feel beautiful you are beautiful!
If you want a happy simple life feeling great about yourself is an essential ingredient!
Last but not least don't forget to take some time for self care and consistent healthy habits cause no one looks or feels great when they are worn out!
What do you like to use for your simple makeup routine? Please share in the comments below!
Do you need help decluttering your closet?
If your closet is a disaster zone Closet Simplicity can help! Hone in on your personal style, learn cheap or free organizational hacks, and stop keeping clothes you don't wear!