Learn How To Say No In a Smart Way with 3 Powerful Strategies!
Dear Helper,
I know that you are always there for me and all your friends. You love helping people and you hate to turn anyone down when they ask for a favor. But, I'm sorry to tell you, the last time you said yes you didn't completely show up. You were way too distracted and tired from everything else on your plate. It might be time to learn how to say no in a smart way.
Sincerely,
Everyone who knows you.
You Love to Say Yes!
Did that letter hit you in the gut? I know that if I got a letter like that I would be miserable because I love being helpful. My family and friends are important to me and I want them to feel that I always have time to be there for them.
Are you like that? Do you find yourself saying yes to everything that everyone asks you? Is it hard for you to say no at work, at home, or with friends? If it is then we need to talk.
How To Say No In a Smart Way
Say no without saying no. Use different phrases instead.
Do not avoid answering a request because you need to say no.
Explain that you don't have the energy or time to do what is required.
Thank them for the opportunity and regretfully decline.
Avoid making up excuses or overexplaining yourself.
Ask for a raincheck or plan for another time.
When you say no stick to it. When you say yes give your best.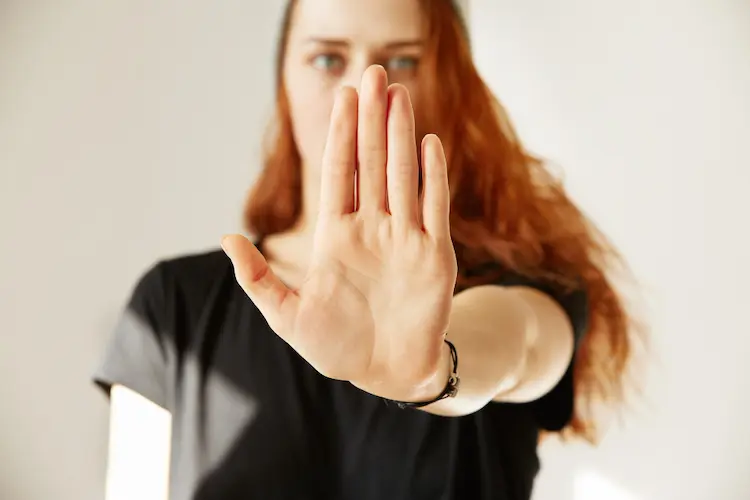 Why Do You Need to Learn How to Say No?
Regardless of how much you want to do it all, the fact is, you simply can't. Time, energy, and resources are finite. You are not unlimited. There will be a time when you just have to say no. That's why it's so important to learn how to say no in a smart way.
If you say yes to everything you will not do it all well. You will end up forgetting things, doing tasks poorly, and letting others down. Saying yes to everything is the surest way of enjoying nothing.
And not to be forgotten, there is your life to consider. Greg McKeown said;
"If you don't prioritize your life everyone else will."

Greg McKeown
Are you saying yes to everyone but yourself? Is your life full of things that are important to other people but saying no to everything that's important to you?
It's time to learn how to say no in a smart way. When you know how to say no in a way that doesn't make you cringe, you will take back your life!
,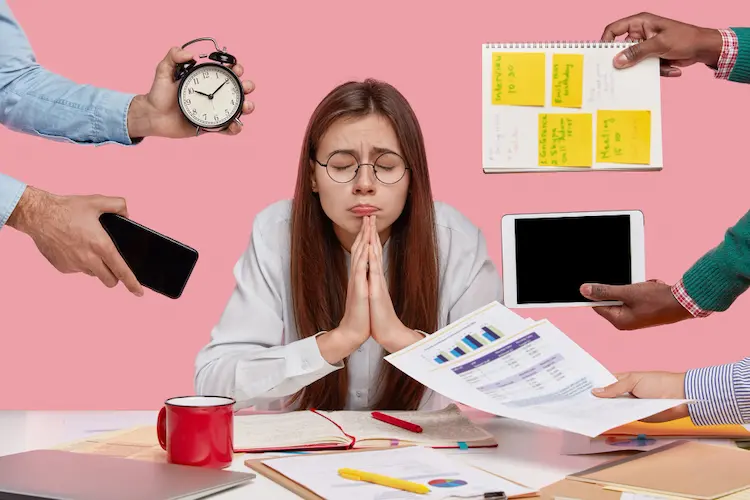 Why Is It So Hard To Say No?
First of all, we need to address the elephant in the room. Noone likes to say no. Well, almost no one.
Why do we find it so hard to say no?
Because we grew up being taught that saying no was rude, mean, or negative. We feel like we have to say yes to be a nice person. We suck it up and make the best of it and say yes all the time.
But is that really true? What would have happened to you if your parent's had never said no? Why did they tell you no? More often than not, their nos were to help you stay safe, learn, and grow. In that way, saying no was very positive (whether you felt that way at the time or not).
So the word no is not, in itself, negative. Actually saying no can be quite positive and it actually is a way of saying yes to something positive.
Actually, negativity is characterized by chronic whining about unwanted circumstances that you aren't fixing. Saying no is an affirmative action in a specific direction. And when you know how to say no in a smart way it doesn't have to feel negative at all.
In fact saying no is a sign of humility. You realistically understand that you simply can't do it all.
How To Say No Without Being Rude
Still, we hate to hurt people's feelings and in fact you probably enjoy finding ways to serve others, especially your family.
That's why we want to know how to say no without being rude. Here a few great ways to do that.
You could try replacing the word no with something else. For example, you could choose one of the following responses instead of saying no directly.
"Perhaps another time."
"That is great but I can't give it the attention it deserves right now."
"I'm not comfortable with that."
It may feel really hard at first but rest assured, it is not rude to say no if you can't do something or give it your proper attention. People will respect your honest communication and your reputation will be much better off than if you were always flaking out or showing up late because you said yes to everything.
One final thought on how to say no without being rude…Not answering is not the same as saying no. That just leaves the other person hanging. Have the courage to say no!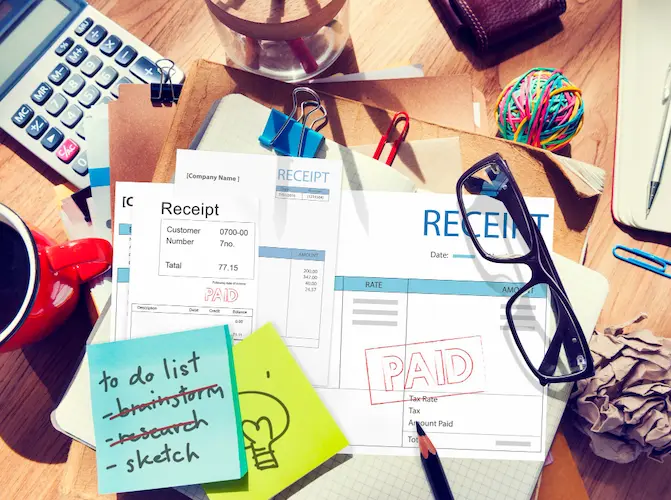 How to Say No Without Explaining Yourself
Now that you see a few ways to say no that aren't so direct and harsh sounding you should be well equipped when you need turn down and invitation or a request for help.
But a lot of us don't even feel comfortable with those short and sweet answers. We feel like we have to make a bunch of excuses or even make up reasons we can't go. But that's not necessary and it can even be rude.
If you want to learn how to say no in a smart way you are going to have to learn how to say no without explaining yourself or making up reasons and excuses.
Nobody wants to hear that you would rather wash your hair than hang out with them and if you aren't really staying home you might bump into them!
So here's how to say no without explaining yourself. Simply choose one of the following responses:
"I'm not up for it this time."
"I would love to but I'm going to have to ask for a rain check".
"I need to check with my spouse/roommate/family."(but do get back to them either way)
"I am sorry. I already have other plans."
These statements are a form of explaining yourself but they don't require lying or extended explanation. You simply can't for one reason or another.
If you do feel the need to explain yourself go ahead and explain how busy you really are. Then they will see that you aren't trying to get rid of them. You just have a lot on your plate.
You can say things like:
"I've been working extra hard this week and I just need to rest."
"I have another project I promised to do and I have to get it done or I will let people down."
"We try to devote Sundays to family time."
Remember, if you explain yourself, it has to be the truth. If you can't tell the truth then just say no without explaining yourself.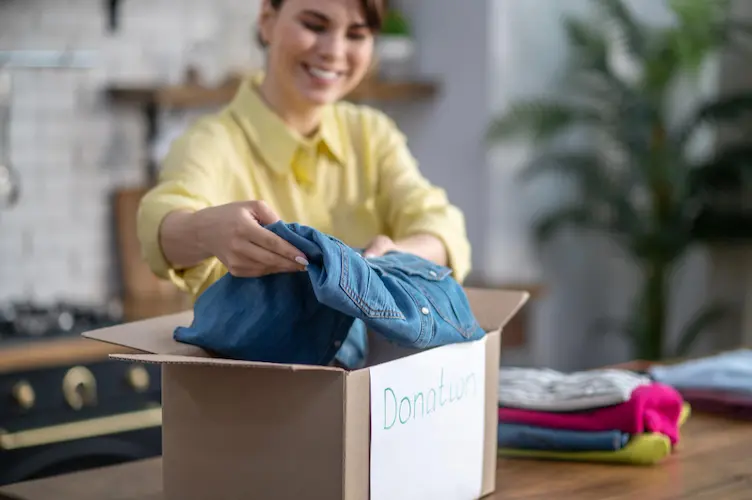 How to Say No To Simplify Your Life
Once you have learned how to say no in a smart way and gotten into the habit of saying no when you need to you will overcome poor time management and your schedule will start to hold space for rest and self care. You will have more time for your family, your hobbies, and healthy habits. Why? Because you simply said no to things you didn't really want to do anyway.
But learning how to say no will help you simplify, not just your schedule, but your whole life.
When you are decluttering you will find it easier to let go. When you ask yourself if you need to keep something you will be more ready to say things like:
"I don't need this anymore."
"I won't use it so I should just get rid of it."
With the power of saying no your decluttering efforts will make a big beautiful impact!
And what about shopping? If you have previously struggled with online shopping or in-store impulse purchases you will now be able to say no to unnecessary purchases with answers like this:
"I don't really need this."
"This is pretty but I have lots of pretty things at home."
"I can wait to buy this later if I'm still thinking about it."
"Nah, I'll pass."
How Will Saying No Improve Your Life?
Are you ready to say no? Does that word sound less fearful and negative now?
As you can see, saying no is really a way of saying yes. When you turn down an invitation you might be saying yes to rest and when you say you can't do overtime you are saying yes to your family. And as you start saying no to impulse purchases you will save money!
So how will saying no help you have a happy simple life? It's probably easy to see it now. You will regain control over your schedule and start focusing on your priorities rather than everyone else's.
Believe it or not you will also gain respect because people will know that when you say YES you are going to give it your best and when you say no you are clear and honest about it.
So go ahead and try it! You know how to say no in a smart way so start saying no when you don't have time, energy, or desire to do something. Start yes to all the things that really matter.
Do you have any tricks for saying no??? Share them in the comments below!