Need a Simple Home Workout? Try 9+ Awesome Programs From Beachbody on Demand!
It can be really challenging to stay in shape when I'm sitting at the computer most of the time.
Scheduling time to get to the gym can be a headache and knowing what to do is even harder.
But I have found that I need to exercise regularly to keep my mind and body happy. If I don't, I tend to fall apart.
That's why I needed a simple home workout that I could fit into my schedule. I needed a full-body workout that required minimal exercise equipment. And I found the solution I was looking for!
We Used To Go to Gym
Before the Pandemic my husband and I went to the gym one block from our apartment but during the Pandemic the gym was closed and then we moved and then we found a better solution.
But when the gym first closed we wondered: What workouts can I do at home? Can you get in shape without a gym? What do you need for a small home gym? Can you continue protecting and promoting your health without going to the gym?
What we discovered is the best thing we have ever done for our fitness! That is why I want to share these simple exercise tips and all the reasons we love using Beachbody on Demand any time we need a simple home workout!
Here are the basic steps you need to take to exercise every day:
Get a small amount of basic equipment.
Plan on exercising every day. Choose a good time frame for you and your family.
Find a program and stick to it.
Put it all together and get in shape without a gym!
Now let's get into the details!
This post contains affiliate links which means I get a small commission from purchases made after you click them. This doesn't cost you any extra but helps me to continue making great content for Doable Simplicity! Thanks for reading!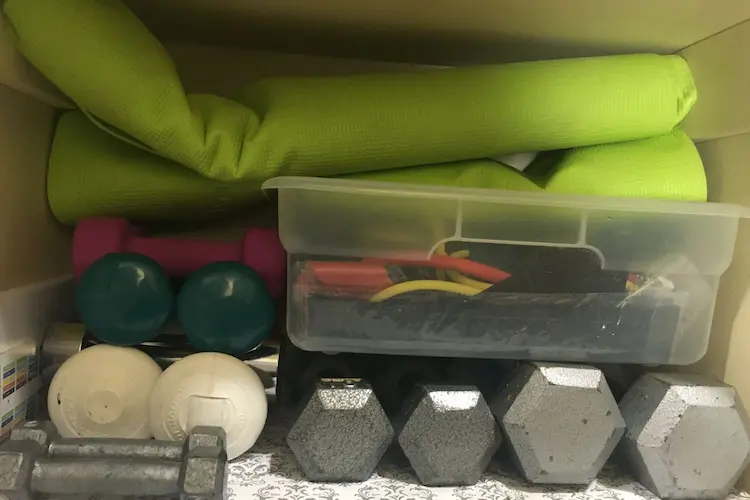 For a Simple Home Workout Get Basic Exercise Equipment
What exercises can I do at home? I used to feel at a loss. When I had to exercise in our small studio apartment I would turn on the Wii or do some sit ups till I gave up.
I was pleasantly surprised when I found out there are a lot of exercises you can do without any equipment. It's amazing how many bodyweight and aerobic exercises there are that can get you in great shape. That being said, it is still totally worth your time and money to invest in some home gym equipment essentials if you want to have a simple home workout routine.
What home gym equipment should you get?
I would recommend a yoga mat, a set of mini-bands, a set of resistance bands, sliders, and two sets of weights. Choose weights that fit your current strength for light and heavy. If you have a spouse or workout buddy they should get weights for their strength level too. That way you both actually have four different weight levels to choose from.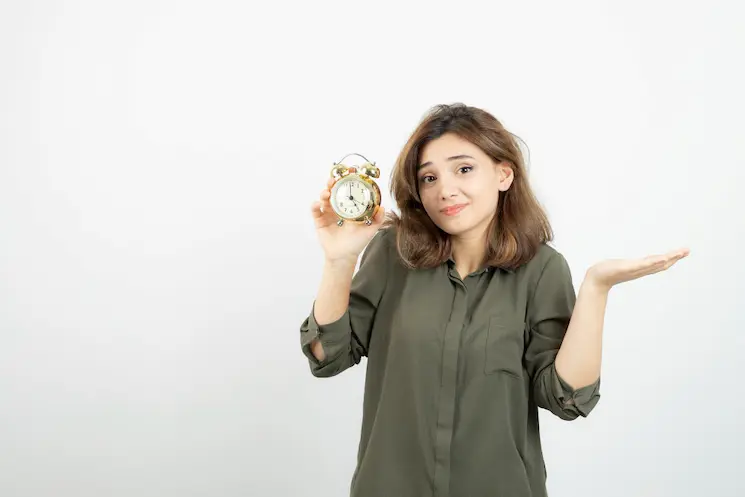 Make Time For A Simple Home Workout Every Day!
Can you get in shape without a gym? Absolutely! The best part of doing your exercise at home is that you don't waste any time commuting. This means you can work out in half the time.
If you really want to progress, make a plan to include exercise in your schedule every day. Plan on 20-40 minutes every day that is devoted to a simple home workout. Choose a time that works well for you and your workout buddy.
It may be difficult to squeeze this time in every day but if you have a plan and stick to it your household will get used to it and you will find that exercising becomes a habit you don't want to miss.
Find a Simple Home Workout Program and Stick to It
It can be hard to stay motivated when you are not at a gym. It can be difficult to know what to do.
You can start with a video on YouTube and then be disappointed that there aren't enough similar workouts to keep you going and regular with your routine.
My husband and I have tried it all so trust me, I understand your frustration. So what is the best home workout program?
That brings me to the best part! Remember at the beginning of this post I told you we discovered the best thing we have EVER done for our fitness? This is the part where I tell you what it is!
The simple solution to our fitness woes ended up being Beachbody On Demand! Beachbody offers a streaming service of workout programs! We used to pay $70 a month for both of our gym memberships but Beachbody offers a whole year for just $97!
When you start Beachbody on Demand you may wonder what is the best online exercise program for you?
They have a great variety of simple home workouts so that you can find something that will fit your style, goals, and level of fitness. Almost every program is designed to last a certain length of time with a nutrition plan and a schedule to stick to.
Some programs are every single day, others have break days. The best part is all you have to do is switch on the TV or even your phone and get to work. In just minutes you can be getting sweaty with a simple home workout that is really effective!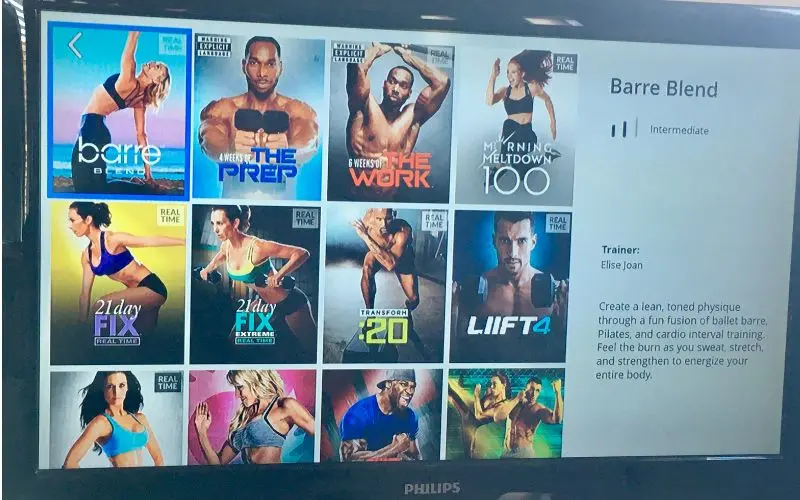 Chose the Simple Home Workout that Works for You!
We have only had Beachbody on Demand for 5 months but we have already completed a few programs and tried a few others too.
21 Day Fix
I have to say my favorite program so far is 21 Day Fix Real-Time by Autumn Calabrese. This program is a mix of cardio and strength training. Autumn makes it fun and challenging and her team members are funny and engaging. ! In just 30-40 minutes a day, I felt a real change in my body! I can only imagine how awesome the changes would have been if I had done the diet plan as well!
We were so inspired by 21 Day Fix Real-Time that we moved on to 21 Day Fix Xtreme Real-Time and I have to say the "Xtreme" had me really nervous but it was a great program and completely manageable as well! My abs are stronger (I can actually feel them) and my cardio endurance is much improved!
Clean Week
We have also done Clean Week with Megan Davies which is probably the best program to start with because it gives you a preview of moves found in several workout programs available in Beachbody on Demand.
Country Heat
Country Heat with Autumn Calabrese is a fun western-inspired dancing program that is perfect for you if your looking for some fun but not overwhelming cardio and some sweet dance moves. It is a great choice if you are looking for a simple home workout that is super easy and fun!
T-25 Focus
We did two weeks of T-25 Focus with Shaun T. which is a more cardio-focused program that requires no weights, just a mat (or carpet). It is a great program if you have no equipment but because I am not a big cardio fan wasn't my favorite. Don't get me wrong, it's an amazing workout that will have you dripping sweat and melting fat in no time!
Muscle Burns Fat
Currently we are working on Muscle Burns Fat with Megan Davies, Beachbody's newest Super-trainer. Her happy personality is so motivating and her workout programs are focused on building muscle but full of cardio too! This program is unique because her entire workout crew tuning it on video chat! It's really fun!
Barre Blend
I never thought any kind of exercise would be my guilty pleasure but any time I feel like I might not have to work out with my husband in the evening I throw on Barre Blend! I am absolutely crazy about Barre programs and Barre Blend kicks ballerina butt! The trainer, Elise Joan, is there to inspire you to be the best you can be and give you killer muscles with dancer grace!
Elise Joan also teaches Yoga, Pilates, and Prenatal Barre, and Yoga but I haven't tried those yet.
LIIFT 4
Yes! Girls can lift! We loved LIIFT 4 so much we did it twice in a row! This program only takes 4 days a week but boy does it make a difference. It is primarily comprised of weight lifting with some high-intensity interval training added in. Try it out!
This is probably my favorite simple home workout because it really makes you stronger fast. It also has the easiest schedule!
30 Day Breakaway
My husband, who likes to run, wanted to try 30 Day Breakaway, but I was terrified. I have always hated running. But the trainer, Idalis Velazquez give you awesome tips that really help.
This program required a mix of indoor strength training and "breakaway sessions" where you listen to her running routines on your phone as you run around your neighborhood, park, or on your treadmill.
I have to admit that by the end of the program I was impressed with my progress. I also learned to enjoy running, a little. Beachbody Body on Demand Has Simple Home Workouts for EVERYBODY!
Morning Meltdown
The Morning Meltdown is also an awesome simple home workout! This 100 workout program is awesome with a really good mix of strength training and cardio. It is set to some great music and the trainer Jericho is very motivating!
I could definitely repeat the Morning Meltdown program over and over!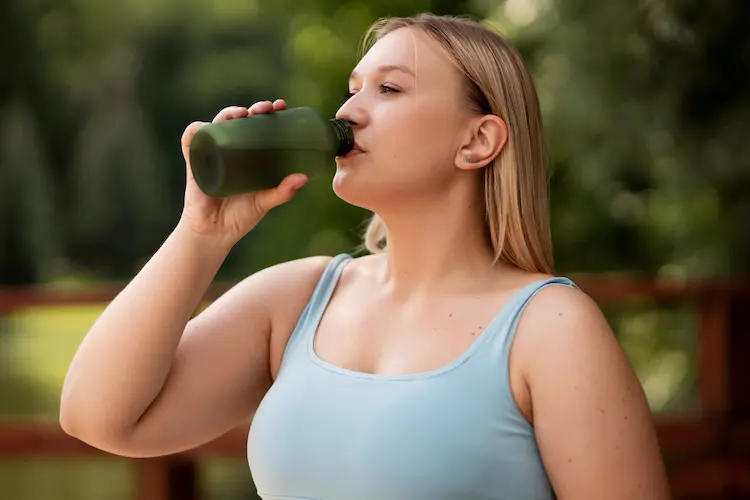 Beachbody On Demand Has a Simple Home Workout For EVERYBODY!
As you see, we have taken full advantage of our Beachbody On Demand Subscription! We have tried tons of programs and kept changing it up to keep it fresh and fun.
The cool thing is, there are lot more programs that we haven't tried. We are looking forward to trying so many more!
If you want a cardio workout at home they have it. Maybe all you need is a good stretch or yoga program. They have it! Looking for a full-body dumbbell workout? Look no further!
No matter how you want to exercise at home you need to check out Beachbody on Demand! The will have the right simple home workout for you!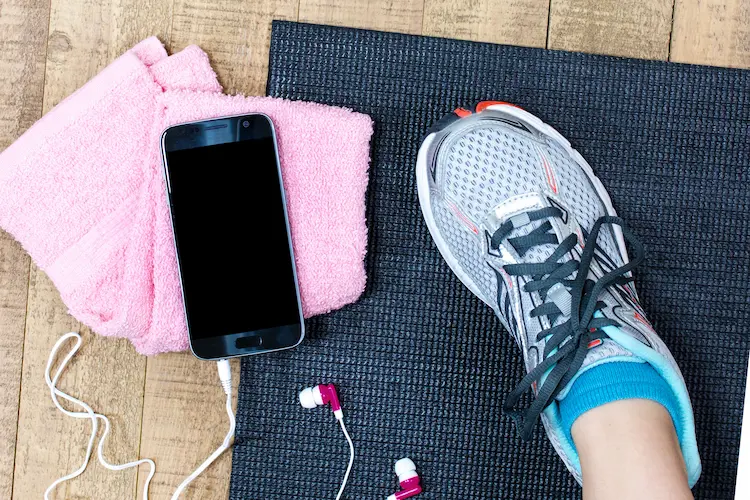 Put it all together for A Simple Home Workout that You Will Love!
We all want to be healthy and strong. Exercise is absolutely vital to a truly healthy body and is an essential part of self-care.
But it doesn't have to be complicated or require a lot of time or exercise equipment. What you do need is some basic equipment, a schedule you can stick to, and a program that inspires you and keeps you on track.
That's why I love Beachbody on Demand! It brings it all together and it provides the perfect solution for a minimalist "home gym". It helps me know exactly what to do so that I can stay motivated! When I have a simple home workout from Beachbody on Demand I stay motivated and I see results! I know that it can help you reach your goals too!
What do you like to do for exercise? Have you found any great workouts that don't involve the gym? Please share in the comments below!
Simplify Your Life Today!
I know that you want a happy simple life and there is really no reason not to start enjoying simple living!
Now is the time to try the minimalist lifestyle! Learn why minimalism is good for your mental health and relationships, how it can transform your finances, so you can start having more energy and time for the things that matter!
But what if simplifying your life sounds like an overwhelming task?
If you want to simplify your life but the big bad word MINIMALISM scares you let me help! I wrote Doable Simplicity (Minimalism For Normal People) to help you get the inspiration you need to simplify your life and then take solid steps that make simple living doable for you!