Declutter and Sell Stuff FAST With a Facebook Yard Sale! -7 Simple Steps
I had to move right in the middle of the pandemic lockdowns. Because our new living situation was going to be quite different from the 400-square-foot studio apartment we had lived in for almost 10 years, we had some stuff we had to get rid of.
The problem? All the thrift stores were closed! Do you know how to declutter your home when you can't take anything to the thrift stores????
What did I do?
I learned how to declutter and sell stuff on Facebook Marketplace and within two weeks, we had paired down significantly and earned quite a chunk of change.
How can you declutter and sell clutter with a Facebook yard sale? It's easier than you think!
Why Should You Declutter and Sell Stuff On Facebook?
Do you want to get clutter-free? Do you end up holding on to clutter you don't need because you remember the money you spent on it once upon a time?
I find this is one of the main reasons that people find it hard to declutter their homes. The money you spent on it once must mean you need it and it's valuable and you guiltily promise to start using it again!
What actually happens is you continue to find it of no use, forget it, throw it in a closet or garage and eventually drown in a mountain of valuable useful items that are of no use to you. This is a paralyzing cycle that does no good for anyone. What if I told you that you could make money decluttering?
That is a pretty exciting idea, isn't it? If you could declutter and sell your stuff you wouldn't feel so guilty about the money you spent on it in the first place!
That's why I want to tell you how you can sell clutter on Facebook Marketplace. I have made over $1000 selling clutter in less than a month! And I have not left my house either! What did I do? I had a Facebook yard sale! Let me take you through the process of how to declutter and sell clutter on Facebook Marketplace so you can start selling clutter too!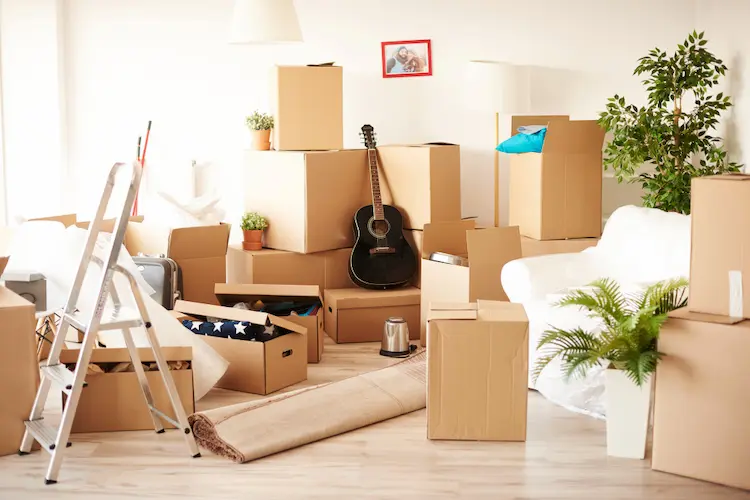 Declutter and Sell Step 1: Find Your Clutter
Of course, the first thing you have to do if you want to declutter and sell your stuff is to find the clutter you want to get rid of.
What is clutter? It is anything you no longer use. Some of these are easy because they are already in a pile in the garage or a bag you have been meaning to take down to the thrift shop.
Let's start with the obvious stuff and we can get to digging through the other clutter that is hard to let go of later.
Step 2: Take Pictures -But Don't Make it look like Clutter!
Now that you have gone through your home collecting clutter you want to get rid of you are ready for the next step.
What is that? In order to have a Facebook yard sale, you are going to need to take pictures of your stuff. I would recommend you take the pictures with your smartphone. Take these pictures as if you were the buyer.
You would want to know the general size and condition of the item. You might want to know the brand if it is anything a little more pricey. Make sure there isn't a bunch of other junk laying around so they know what item you are selling. You don't want your photo filled with lots of clutter.
You may want to bundle small items into a set or pack of similar items as well. The pictures don't have to be perfect before you post them on Facebook Marketplace. They just have to clearly represent the item and any major flaws.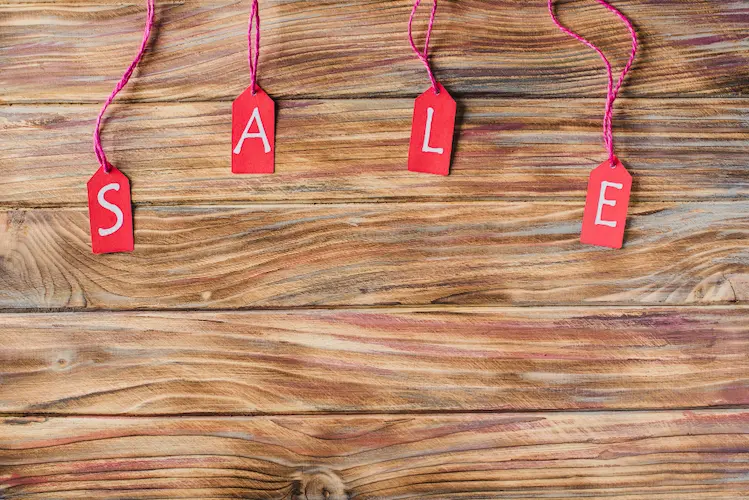 Step 3: Decide on a Price
Again I encourage you to think like the consumer when you get ready to declutter and sell your clutter on Facebook Marketplace.
You bought this item for $50 when it was brand new and exciting 10 years ago. Do you think you would buy it for $50 now when it is used?
Maybe a newer better version has come out. Would you buy it for $50 when the latest version is $50 also but doesn't have someone else's grime on it? Would you meet someone up or just order it on Amazon? I know that given that scenario I would always pick the new version.
But if you let go of what you paid for it back then, and charge what you actually think is fair and exciting to the buyer, these items will sell!
Don't worry about the difference in what you paid when it was new and what you are selling it for now. You got your use out of it which gave you that value.
Also, that thing that is just taking up space now will turn into money that you can use to buy something you actually need or want!
Another great way to get pricing is to google it. I have done this with pricier items like cameras, old TVs, and exercise equipment. Find the exact same thing and what it is going for on eBay. Find a middle ground and then go a little lower. Also, base this on the condition of your item. You will find a price that is fair and appealing this way.
Remember your goal is to DECLUTTER and sell your stuff if you can. If you are reasonable with your pricing you will have a great Facebook yard sale. I made over $1000 dollars selling stuff on Facebook and most of it was really really cheap!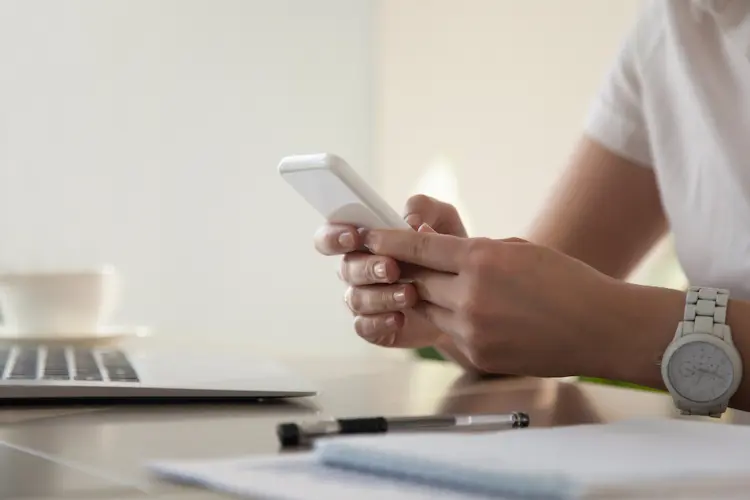 Declutter and Sell Step 4: List It On Facebook!
The first thing you need of course is a Facebook account. Most people have one so I'm not going to go into that. Now that you have a Facebook I would recommend logging in on your phone because that is what you took the pictures with and it is just easier than moving the pictures over to your computer. Here are the rest of the directions for listing your item with Facebook Marketplace:
At the bottom of your screen click the little building.
On the top of the next screen click the word "sell" in the little bubble.
Select "Items" on the pop-up menu.
The next screen you see is for all your item details.
Click "Add Photos" and select one or several photos of the item from your camera roll and click done.
Write a title for your listing that is at least 3 words long.
Enter Your Price.
Select Category.
Select the condition description of your item.
Write a description of your item that is at least 10 words long.
Add tags if you want to but you don't have to.
Click Next
Select Location (your general zip code) and Delivery Method. (I normally do Local pickup only.)
Click Next
Check the Box by Marketplace and any groups that you are part of (more on that later) and click Publish!
Step 5: Join Some Groups to Bring More People to Your Facebook Yard Sale!
A great way to get the word out there, so you can actually SELL clutter on Facebook Marketplace, is to join some groups in the area that are focused on this type of thing. They are usually called something like Online Flea Market, Online Yard Sale, or Sell Anything in (your area). These are normally suggested to you on that last step when you click Publish so before you hit publish on your first item go ahead and click Join on some of these groups. In less than 24 hours you will be approved and you can then publish to the marketplace and all your groups.
This is really a good thing to do because it creates for you a market of people that are actually actively looking to buy stuff on Facebook. It's the equivalent to setting out signs for your Facebook yard sale.
The people who are in those groups also want to maintain good ratings within the community and thus are safer bets. I have even gotten several return customers which makes it much easier to meet up again.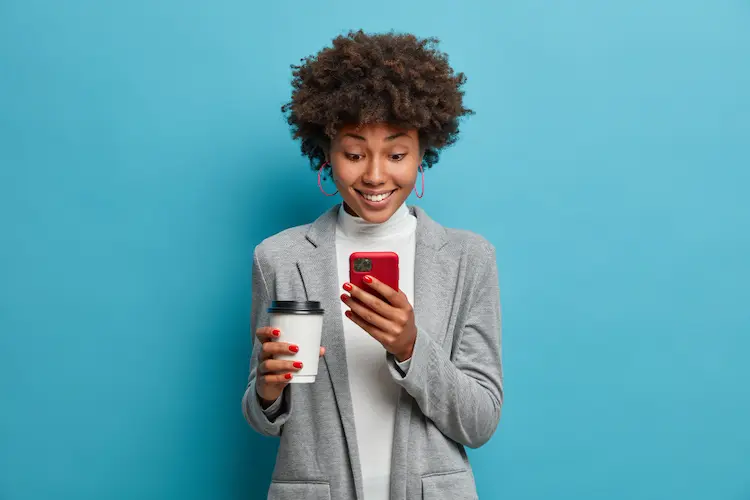 Step 6: Keep Track of Your Comments and Messages
The next thing you need to do to have a good Facebook yard sale is to keep your phone handy and be ready to communicate with prospective buyers. You will get messages from people who want to buy your stuff in the Messenger app by Facebook so make sure you have that downloaded too.
Now, a lot of people may ask you if something is available but never follow through. That's ok. Focus on those who communicate clearly. If someone doesn't answer you but someone else asks about your item don't hold it for the first person who isn't communicating.
That doesn't mean you can't be patient if the person can't come for a day or two. As long as they are communicating you can decide how long you are willing to wait for them. Mark the item as pending once you have a buyer lined up and don't mark it as SOLD till it's actually gone!
Step 7: The Meet Up
Normally with Facebook Marketplace, I believe the safest route is to set up a meet-up in a public place like a busy superstore parking lot or even pickup zones that some Police Stations have set up.
In the time of quarantine, I got in the habit of having people come by my home though. If you have them come by your home you can put the item on the front porch and have them leave the money in a flower pot or jar or even a little mailbox by your door. When you message them about it just tell them where the item is and where to leave the money. They grab their stuff, leave the money, and go off happy!
Safety Concerns
Some people are concerned about people knowing where they live. I get it but here's my argument on that point.
Most of us would not think twice about having a garage sale where random strangers swing by with or without the intention of buying and see not only what we are selling but all of the other stuff we have in our garage or yard. With a Facebook yard sale people are coming by for the specific item they want at a prearranged price and they only see what you want them to see.
Also, you know their full name and everything about them that they have included on Facebook so if anything were to go sideways it would be easy to report them. You can also check out their profile beforehand to see if you want them coming by in the first place.
The only thing I would recommend being cautious about is giving them your address before you are sure they are coming. I usually tell them my general neighborhood and tell them I'll send my address when they say they are on the way. That way people who have no intention of actually getting my items don't have my address.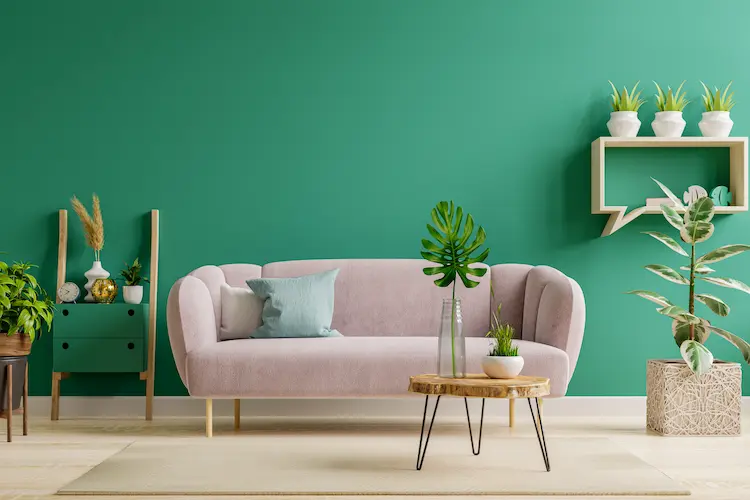 Declutter and Sell on Facebook! It Makes Decluttering Addictive!
Now that you know what to do you can declutter and sell clutter on Facebook Marketplace and finally get a clutter-free home! And you can declutter the garage without a yard sale!
You will feel better about selling these things than you would have felt about throwing them away. It definately feels great to declutter and make money too! You may also be able to use the money you earn for good.
If money doesn't matter to you then join a "buy nothing" group where you can rehome your items to people who really need them. This is definitely a better option than filling the landfills.
You will enjoy letting these things, which have been sitting sadly in the dark, go to a new owner who is excited to have them. One man's clutter is another man's treasure! And of course, the extra dough, little by little, adds up to a lot! And when you make money decluttering it becomes a lot easier to declutter your home.
We all get overwhelmed when we are decluttering. There are a lot of reasons we are afraid to let things go but wouldn't it be nice to finally break free of the heavy burden of all that junk?
Let me help you with my unique three-step process that will help you build your decluttering muscles so that you can declutter and organize without overwhelm and keep your home clutter-free! All the decluttering tips and checklists are included in the Fearless Decluttering E-book and Printable Pack!