Enjoy Clutter Free Living With These 10 Great Habits!
When you are drowning in clutter it can be hard to imagine yourself having a home free of clutter.
It can feel like a totally overwhelming task to declutter all the stuff you are looking at.
I know because I've been there. But let me reassure you, it's not impossible, and it doesn't have to be done all at once.
With 10 simple habits, you can declutter gradually and be well on your way to clutter free living sooner than you think!
Clutter Free Living Starts with Decluttering
You already know you have some work to do. That's why you are here for decluttering advice. You have probably read other blogs or maybe even some books but you are still overwhelmed by the task.
That's because a lot of people have a lot of opinions about what it takes to achieve clutter free living. They will tell you that you have to declutter everything in one big project. Some say that you have to get everything from one category out on your bed or your table. But you know what? That just sounds like a big mess to me! And I'm not sure when I will ever have time or energy for it!
That's why we are going to make decluttering a part of your life. We are going to build habits that will help you gradually declutter your house without getting overwhelmed. And while it's true that it will be gradual, you will be surprised how quickly you see a big difference! More than that, these habits will help you easily enjoy clutter free living from now on!
Clutter Free Living Habit #1: Declutter 10 Items
Your first habit for clutter free living is to declutter just 10 items. You can make it a scavenger hunt and run around your house looking for things you want to get rid of or you can take all week.
If the items you declutter belong in the trash (boxes, broken things, old undies) then throw them away. If they need donated have them in the car on errand day. And if you want to sell them snap those pictures and get them listed on Facebook.
Declutter 10 items every week at first. This will get you in the habit of letting go. You will find that you don't miss the items you let go of and you will get braver about what you get rid of each week.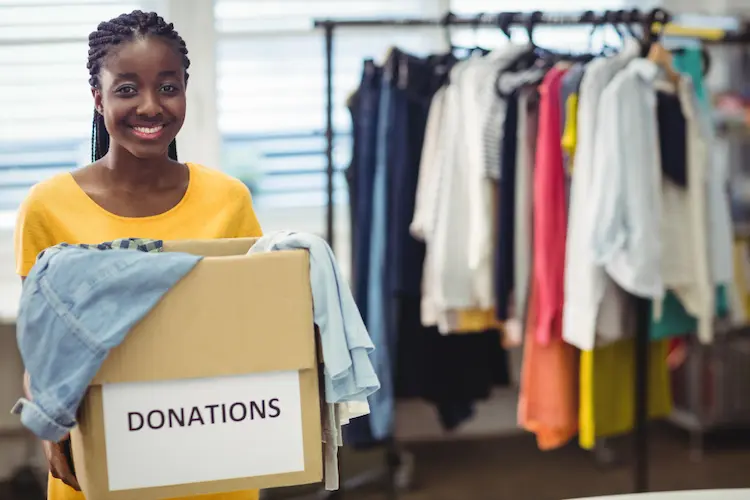 Clutter Free Living Habit #2: Get Rid of It Immediately
Do you have a junk room, a garage full of stuff for a yard sale, or a trunk with bags of clothes in it? This is a problem many people have. And that elephant in the room will only get bigger and fatter if you let it!
When you declutter you need to get rid of immediately. No! I don't mean you have to drive down to Goodwill every single day but you need to plan on dropping off your donations on the day you get groceries. You have to get groceries so do it that day. It's called habit stacking when you put a new habit right next to an old habit.
If you are wanting to sell something on Facebook I want you to take the pictures and list it right away. If you have not sold it for a while either dramatically lower the price or donate it.
Do not EVER decide to keep it after you have decided to let it go!
For Clutter Free Living Try the One In, One Out Rule
Another great way to gradually make your way to clutter free living is to get rid of something every single time you buy something new. If you buy a new shirt you have to have an old shirt you want to get rid of. If you need new shoes you are saying that your old shoes of that type are ready to leave your life.
This rule works really well because not only does it help you declutter stuff but it also helps you develop the habit of being an intentional consumer. You will naturally become a more careful shopper.
When you see adorable shirt in the store close your eyes and imagine a shirt you don't want anymore. If you can't think of one shirt you want to let go of you probably don't need to buy the new one. You might not even go shopping in the first place.
If you want to speed up your decluttering a bit you could even up the ante and do one in, two out! I like to do it this way because it forces me to shop for more versatile options which is another key to clutter free living.
By the way, this doesn't just apply to clothes. It can apply to almost anything in your home!
Tackle One Small Space for 15 Minutes
How many rooms do you have in your house? Let's assume you have 7. If you were to declutter one room a week that would take you 7 weeks. But you might not have time to declutter a whole room. Plus we are trying to build habits that help you stay clutter free.
So instead of decluttering a whole room why don't you plan one decluttering one small space like a drawer or a cabinet for just 15 minutes before your weekly grocery trip? That way you can put these items towards your 10 items for the week.
You are not allowed to work longer than 15 minutes. Habits have to start small so that you can keep doing them. Set a timer for 15 minutes, focus on your space, and try to at least find something that you can throw away like an empty bottle or an old piece of mail!
If you finish early, good for you! You are getting on a roll with the whole clutter free living thing!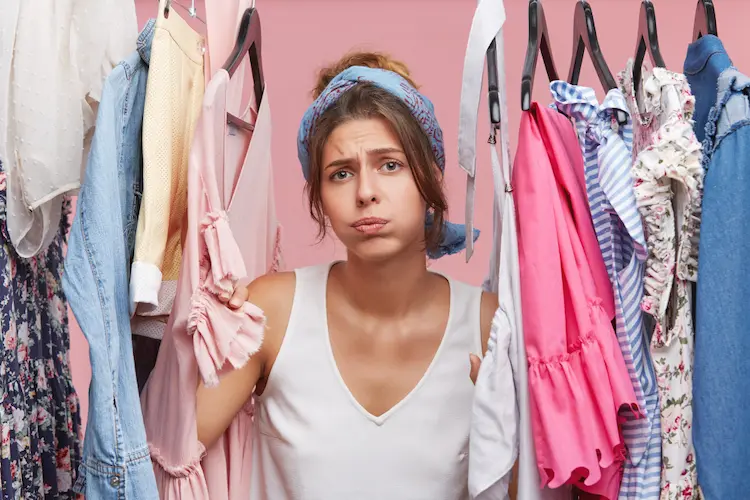 Wear Everything Or Let It Go!
For me, the hardest part of my life to declutter has been my clothing. I really love clothing and I even love to sew. I don't like to be wasteful either. I generally like to wear my clothing till it wears out.
That being said I am just like most women and there have been clothes in my closet I just didn't wear for one reason or another. Either they didn't fit quite right, they weren't comfortable, or they just weren't really me. It can be hard to let go of those kinds of clothes.
So what do you do? How do can you build a habit that will help you declutter clothes in a gradual and consistent way that fits your life?
The best way is to put the top you just wore and washed in the back of the drawer and the dress on the far end of the closet and work your way back. It's logical that you won't have the perfect opportunity to wear each thing in turn in your closet but try to pull from the front and put away in the back.
If something comes up and you don't want to wear it ask yourself why you don't want to wear it. If it's simply not suitable for the day that's fine but if it's because you can't fit in it, it's got a hole, or you just don't like it it's time to let go of it.
If you still find it difficult make yourself wear it for the day. It will most likely remind you why you didn't like and help you let go.
Clutter Free Living Also Changes Your Shopping Habits
Now that we have talked about a few ways to gradually get your house free of clutter we need to talk about the other end of it. Do you still bring stuff into your house? I bet you do! And I don't want you to get a taste of clutter free living just to let it slip away with a few too many impulse purchases!
A lot of the habits above will help you maintain a clutter-free environment by decluttering often. But if you hate the feeling of getting rid of something you "spent your hard-earned money" on then the following habits will help you become a more conscious consumer so that you buy less stuff that you will eventually have to get rid of.
Changing the way you shop will help you save money and avoid clutter so it's a very important step towards clutter free living and all the benefits of minimalism!
For Clutter-Free Living, Experiment
I'm not a big shopper and I never was. But I still had a habit of thinking I needed to replace every item that wore out. If I had 4 pairs of jeans but one wore out I needed to replace it. When I broke a mug it needed to be replaced even though I had several more cups.
No matter what it was I got rid of I immediately found a replacement. I guess I thought I needed to maintain a certain volume of items to be on the safe side. Do you ever feel that way?
One of the best ways to reduce the amount of clutter in your home while changing your shopping habits is to resist this urge. Don't replace it. If one pair of pants wears out but you have more pants wait and see if you feel the gap of that one pair you lost.
Last year I got rid of 3 pairs of pants and I never replaced them and never wanted to. And I seriously thought I needed them and planned on replacing them.
This can be applied to almost anything. You will be surprised what you don't really need when it's not there. That's the true blessing of clutter free living, the freedom you gain.
Of course, when my water percolator broke I ordered a replacement immediately because I can't live with my cup of tea! Clutter free living doesn't mean giving up things you really love and enjoy!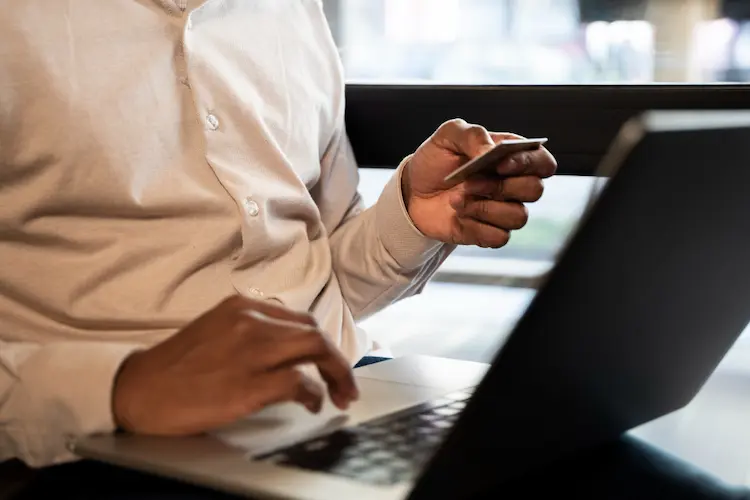 Do Your Research Before You Purchase!
I really think that most of us don't buy junk we don't need because we want to waste our money and clutter up our homes. We think we need stuff for certain reasons and that's why we buy it. If we all bought exactly the right thing that worked perfectly the first time we would all enjoy clutter free living!
What really happens is that we buy stuff that we think is perfect but it becomes clutter because it doesn't work as expected. We didn't return it in time. Then we didn't want to toss it cause it's practically new. It just piles up making us feel guilty every time we see it.
Of course, you are going to have to learn how to let go of these kinds of things when you do your decluttering. Still, it's better if we can avoid buying junk as much as possible. That's why I encourage you to do your research whenever you buy ANYTHING.
It's so easy to research what you buy these days! If you are shopping online you can read the reviews. Look at several items and compare what people are saying about them. You can even use those online reviews for things you are buying in store! I have literally looked up an item I'm standing right in front of to see if it was something that others found useful. It's saved me a lot of stupid purchases.
Then when you receive the item, test it out right away so that you can return it if you need to!
Choose Experiences Over Things
If you want to enjoy clutter free living you are going to have to learn some new ways to spend your money and reward yourself. The best way to do that is to choose experiences over things. What does that mean?
When you are looking to treat yourself or give a gift try looking for experiences that you would enjoy instead of buying something new. That could mean that you pick up a new hobby to replace shopping or that you plan a weekend getaway for your anniversary instead of buying gifts.
There are lots of ways to choose experiences over things. It can be very fulfilling to try something new instead of buying something new and you will create more memories. Try making a special meal, having a coffee date with a friend, or taking a drive! Learn a new creative hobby or do something active.
I promise that when you make it a habit to choose experiences over things you not only enjoy clutter free living but you will also live more fully!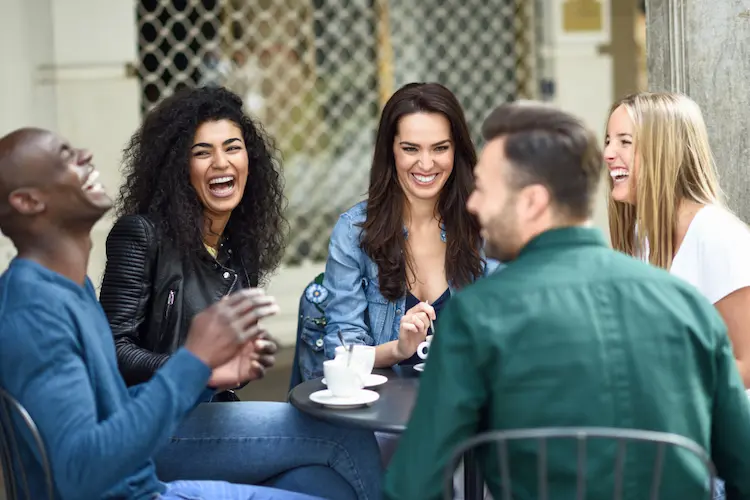 Savor Consumables
One great way to choose experiences over things is to enjoy consumables. What are consumables? They could be anything that gets used up. That includes tea, candles, sweets, specialty snacks, and so forth.
If you are looking for a great gift for someone else consider creating a consumable experience like everything you need for a bubble bath, a cozy teatime, an afternoon picnic and so forth.
When you are striving for clutter free living you will have more money to buy some nice consumables that truly feel like a treat! And the best part is, when you're done, there's nothing to store in your house!
Clutter Free Living Habit #10 Give Something You Own
Another great habit for clutter free living is to think about gifts differently. As mentioned above your gifts might include experiences or consumables but you can also give something you already own. This may sound tacky but it can actually be much more meaningful.
Let me give you an example. When my friend was down in the dumps on a snow day in the middle of the Pandemic I put together a gift bag for her without ever going to the store. I gave her a pretty notebook I hadn't used yet, one of my coziest scarfs, a new box of my favorite tea I already had in the pantry, and a necklace set from my Etsy shop.
On other occasions I gave childhood books to a little girl I knew would enjoy them, a Chinese style top to a young lady who has always loved that style, and my used book store credits to my best friend.
If you need to give a gift to a friend look around and see if there is anything that you love that you think they will love too. Obviously don't give them anything too used-looking or ratty. It can be very special to let something go to someone you know will love it.
Sure this will help you declutter but it will also help you show love and bring joy to others.
What habits help you keep a clutter free home? Please share them in the comments below!
Build These Habits and Enjoy Clutter-Free Living
All 10 of these habits will help you get clutter free and stay that way.
It is important to develop habits for clutter free living because our lives are always changing and stuff comes with each change. Decluttering and minimalism is going to require some maintainence.
But if we learn how to let go and bring in less we will be able to keep things simple for years to come! At that point when we have decluttered enough we can stop decluttering as a big project and let our simple habits keep life in balance.
If you want to learn how to declutter your home without feeling overwhelmed grab the Fearless Decluttering E-Book and Printable pages. It is a unique decluttering program I designed to help you break through the excuses and overwhelm so that you can start enjoying clutter free living ASAP!
The Fearless Decluttering program includes an e-book with step-by-step guides and motivation, comprehensive decluttering checklists and more!