EASY Decluttering Tips for Seniors -Why Try Swedish Death Cleaning?
I've seen a lot of things in my life as a cleaning lady. And things mean a lot to people. Their things hold their memories of people they love and the great things they've done with them.
I have things that mean a lot to me too.
But the problem is, all those physical manifestations of our memories can really add up and eventually they weigh us down with a great burden. And that burden makes it hard to know how to declutter your home.
And your life might be changing. Maybe you have to declutter before a move. Perhaps you are downsizing or moving closer to family?
That's when it might be time for some Swedish death cleaning. Have you ever heard of that? Let me tell you what it is and why it is way more than just a group of decluttering tips for seniors…
This post contains affiliate links. As an Amazon Associate, I receive a small commission when you purchase through these links at no extra cost to you.
What is Swedish Death Cleaning?
When I first heard of Swedish Death Cleaning I felt that it was an awful, morbid, and tactless term. But then I learned more about it.
This week I listened to the book The Gentle Art of Swedish Death Cleaning by Margareta Magnusson. Her down-to-earth, realistic, and sometimes hilarious views on decluttering before you die had me laughing out loud. Imagine your grandmother is talking to you about how you need to get rid of your junk, and your grandmother has a slightly naughty sense of humor.
In the book, Margareta Magnusson explained that Swedish Death Cleaning is indeed about preparing for death. It is based on the idea that if you take the time to declutter all the things you've accumulated through your life before you die your family won't have to. It's a very practical thing to do actually.
Why Are Decluttering Tips for Seniors Important for Everyone?
As I said, I have seen a lot of stuff in my years of cleaning. I dust it all. I can tell how meaningful it is to people by how they display it.
Today while I was cleaning, the lady of the house came into the room I was dusting and lamented to me in a burdened voice; "I just have so much stuff, Jessie."
I could tell by the tone of her voice that although a lot of the things held precious memories for her, she felt completely weighed down and trapped by the sheer quantity of things in her home.
Do you ever feel that way? Do you ever feel like you are being tied down by all your belongings like Gulliver with the lilliputians? Sometimes we just want to run away.
That's why Swedish death cleaning is so important for all of us, even if we are nowhere near dying. Swedish death cleaning is a lot more than just decluttering tips for seniors. It's about taking the time to figure out what you want to do with your stuff while you can. Swedish death cleaning is a slow-paced way to declutter our precious memories and cherish them as we let go.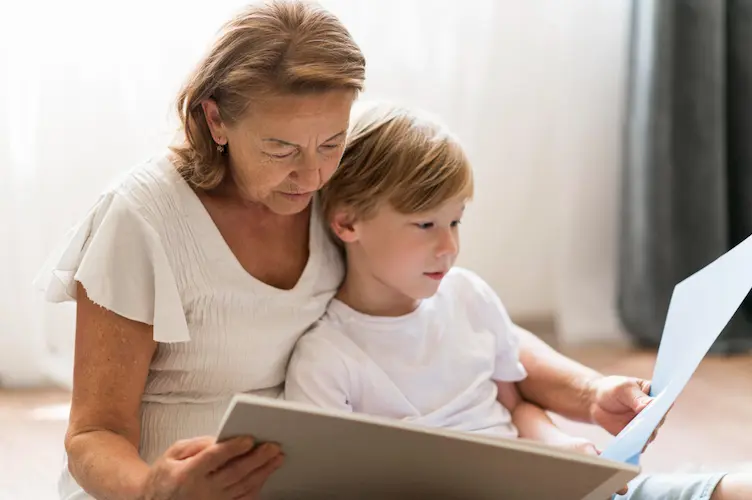 So How Do you Do Swedish Death Cleaning?
The good news about Swedish death cleaning is that it's not that different from regular decluttering. When you declutter your house you already look for things you want to trash, donate, sell, or give to others. You follow the same basic process with Swedish death cleaning.
The difference that makes these decluttering tips for seniors unique is that you take your time and you think of what your family may like to have.
Give yourself the goal of decluttering maybe just one room in your house a month. Look for things that you would like your family to have. Ask them if they want it but don't force it on them.
Swedish death cleaning takes decluttering to a new level because you are thinking about what you won't need when you are dead and that is everything. It puts everything in a new perspective in that way. You may find yourself able to let go of things that you love but that you no longer need or use because their time in your life is done.
You Don't Have to Get Rid of Everything
Now just because you are doing Swedish death cleaning and decluttering things you won't need when you are gone doesn't mean you have to get rid of everything. After all, you are still very much alive.
You will definitely want to keep things you use all the time. Also, you might want to hold onto special things that bring you lots of happiness and joy.
Instead of getting rid of all your memories think of it this way. You are bringing them out of the dark and giving them the attention they deserve!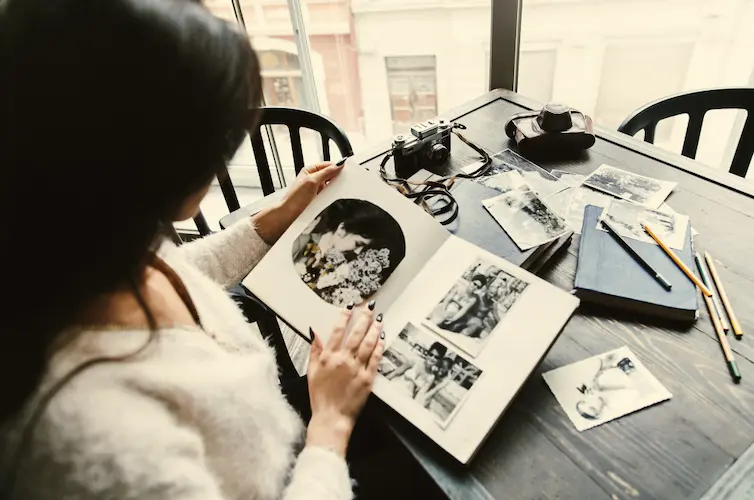 Swedish Death Cleaning Will Help Your Family
The main goal of Swedish Death Cleaning is to take care of your own clutter so that your family doesn't have to.
The author of The Gentle Art of Swedish Death Cleaning Marguerita Magnussen talks about the decluttering she did after her mother died, after her mother-in-law died, and after her husband of many years died. She knows the work it takes to declutter for those who are gone.
And that is what motivated her to do her own Swedish death cleaning ahead of time. She wanted to save her five children all the time and stress of figuring out what to do with her lifetime's worth of stuff. She is still very much alive by the way.
Because the decluttering tips for seniors set out in Swedish death cleaning are based on love for those around us, it's work we all should be happy to do, even if we are quite young and healthy.
These Decluttering Tips for Seniors Will Help Your Family Will Know Your Story
Another awesome benefit of Swedish death cleaning is that you will be able to share your story with your family before it's too late. It will help you know how to let go of sentimental items the right way. As you bring out things that bring back memories you can tell your family about the memories those things hold.
If you don't do this while you are alive, they won't know what is special or why when you are gone. I can speak to this personally as I know very little about my mother's family and the things we still have from them. Noone shared their stories. Eventually, because the stuff doesn't really hold any meaning for me, it will go to the junk pile unappreciated.
While you are doing your Swedish death cleaning and telling your family about the things that hold your memories you can offer these things to the person who you think will appreciate them the most. If no one wants it don't be hurt. You've already shared the most valuable thing. You have shared your story.
You Can Relive the Past and Let it Go in a Gentle Way
Swedish death cleaning may sound depressing and it's sure to bring up all sorts of emotions but it can be a very beautiful way to relive your memories and think about the wonderful life you have had so far. It gives you just a little time for living in the past, in a healthy and productive way.
When you are going through all these things you may get emotional so take your time. But enjoy it. Take the time to see how much beauty you've had in your life. Once you do that, it may be easier to let go of the items that represent those stories.
These Decluttering Tips for Seniors Will Make Every Day Easier
When you are all done with your Swedish death cleaning it is not time to die! You may have years or decades before that happens. And your tidy clutter-free home will help you live a more meaningful life now. You won't be weighed down with all that junk!
It will be easier to clean your house and easier to move around in it. Your decluttered home will not weigh you down with feelings of overwhelm and guilt and it might have more room to have guests over!
If you need to move to a smaller place, having done your Swedish death cleaning, it will be much easier to downsize or move closer to family.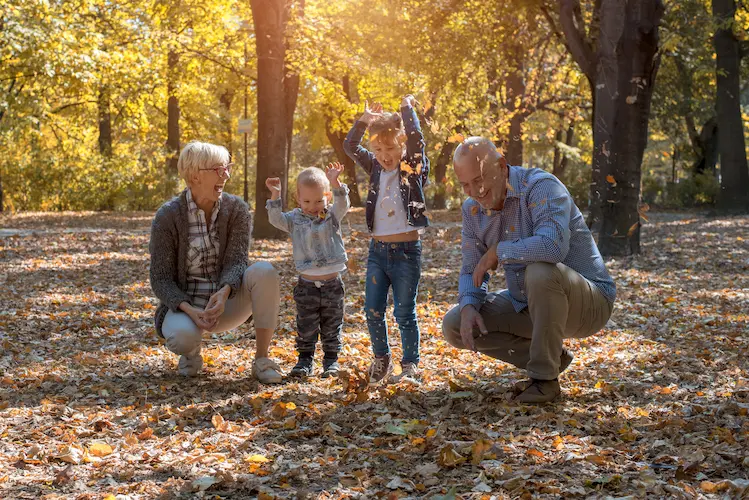 Swedish Death Cleaning is Not About Death, It's About Life!
Just remember, even though Swedish death cleaning sounds scary and sad and harsh it really isn't.
It's about taking the time to sort through all your things and all your memories. Swedish death cleaning gives you time to go through your stuff and relive your memories while making it easier to live your life going forward!
Whether you have years or decades to live decluttering your home is an important thing to do. Check out Margareta Magnusson's book The Gentle Art of Swedish Death Cleaning for decluttering tips for seniors that can help anyone.
Have you ever tried Swedish Death Cleaning? How have you helped your family declutter? Share in the comments section below!