5 Easy Steps to a Home Reset For An Awesome Fall!
It was a great summer with lots of time at the lake, a beautiful camping trip in the mountains, time with friends and times alone which I also love.
But towards the end of summer and the beginning of fall I felt that things were getting a little crazy in my space and it was time for a home reset.
Do you feel the same way? Does it feel like all the crazy freedom of Summer resulted in a tornado in your house? You may be feeling like nothing is put away or like you need to declutter to put your life back in balance. Or maybe you are just ready for a change.
Let's talk about 5 things you can do during a home reset that will contribute to a sense of simplicity, organization and balance before Autumn and Winter activities distract you again.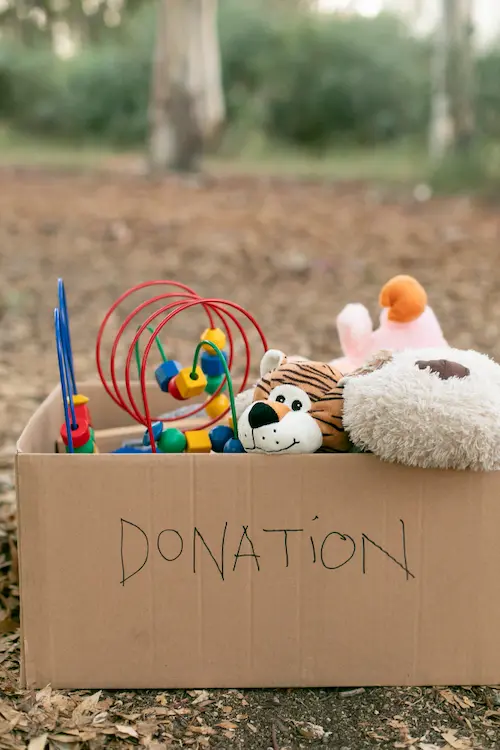 1: Declutter Key Areas for Your Home Reset
Like I said, I was feeling a little claustrophobic at the end of summer. It seemed like everything was a mess and things I should have been keeping track of were piling up.
I think that is actually the beauty of summer. For one season we just don't care. We focus on family and food and fun and naps and we don't even make the bed or put our clothes away. All our normal routines fly out the window in the summer breeze and we live a little more like wild things than is probably actually good for us.
But all good things must come to an end and as I looked around my home I knew I needed to do some fall decluttering and just let go of some things that were in the way. What items to declutter did I find? Could you find things to declutter at the end of summer?
Here's a decluttering list for your Autumn reset:
Broken or replaced outdoor equipment like bikes, kayaks, floaties, etc.
Worn out lawn furniture, tools, pots, and hummingbird feeders.
Random leftovers from your DIY projects.
Summer clothes you never wore or felt uncomfortable in when you tried.
Paperwork: deal with it and get rid of it.
Toiletries thrown willy-nilly all over the bathroom.
Faded, stained or torn rags, towels and clothes and chewed up dog toys.
Declutter the garage so you can park in it during the winter.
It can be tempting to try to sell stuff when you get rid of it. If something is really worth it go ahead and sell it on Facebook Marketplace. Otherwise you are probably going to achieve your decluttering goals a lot faster if you donate stuff or throw it away if it's broken.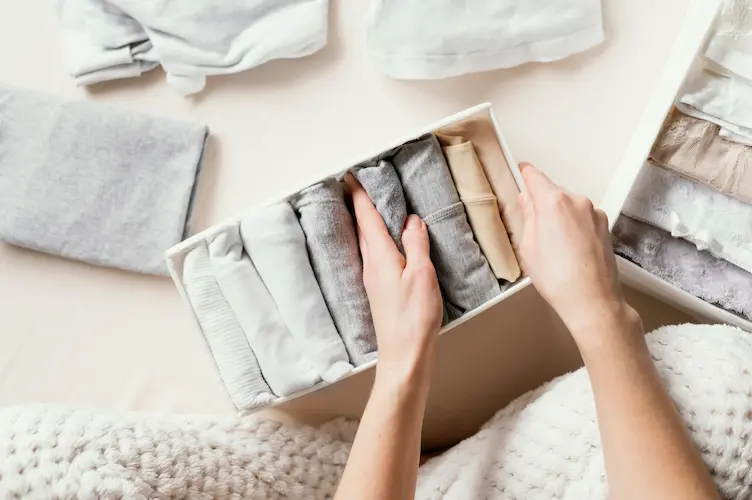 2: Do Some Organization During Your Home Reset
In the next part of your autumn reset you need to consider your organizational solutions. I bet during your normal civilized existence you have a place for everything but we all need to move sometimes. Even our stuff needs to move sometimes.
If the homes you have for your things have been outgrown it's time to pair down or change the organizing solution.
When things don't get put back in their homes it is probably a sign that the organizing solution is actually too fiddly to deal with. Simplify it.
If you have new things to organize because you picked up a new hobby your home reset is the perfect time to figure out the organizing solution that will keep that equipment safe till next Summer.
Last but not least, sometimes your organizing solutions are fine. You just have to actually put stuff away. Yep. It may take a little longer than usual after those lazy crazy hazy days of summer but it's totally worth it do this part. Reset your home by simply putting things away!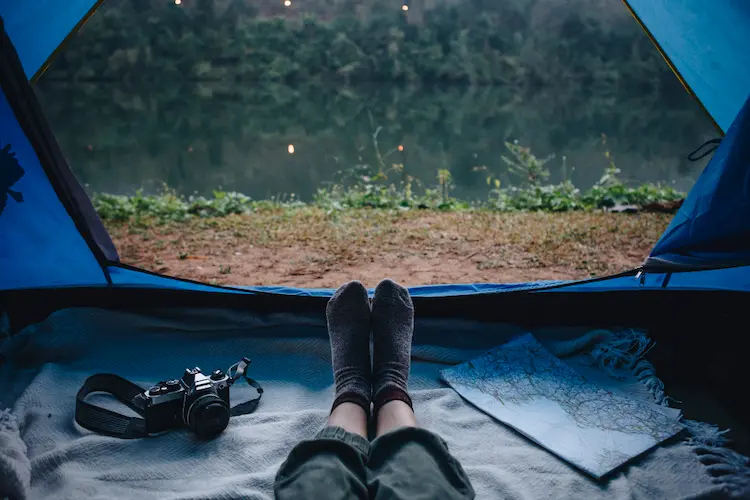 3: Prep for Next Summer
Part of the reason doing a home reset in the fall is so great is it can actually set you up for a great Summer next year! What do I mean?

Well, if your tent is broken, your inflatable kayak is leaking and your swim suit is threadbare you will know that now but by next summer you will have forgotten. There is nothing worse than packing for that first camping trip or weekend at the lake just to find out that you need to find mediocre replacements at Walmart at 10 o'clock at night.
Instead go ahead and invest ahead. For me it was finding new camping chairs because every single one of ours died on our last camping trip. I also had to buy a little tent repair kit. It wasn't too bad and I know that when summer rolls around again I will be happy I thought ahead.
Now is also a great time to write lists for camping or lake days or whatever it is you love to do in summer so that you will know exactly what to pack and what not to pack. That will help you keep it simple as you go out on your adventures next Summer!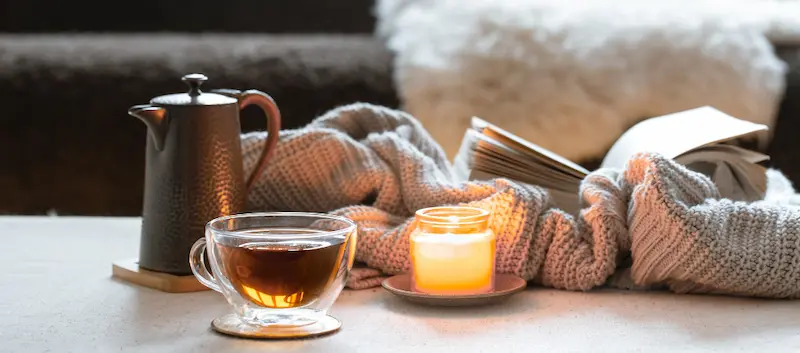 4: Do a Home Reset for Cold Weather
Now that your home is a little more tidy and clutter free is there anything else to do for your home reset?
Well, you might want to prepare your home for the cold weather months. I like to change out my bedding to my big fluffy comforter and my flannel sheets. We also figure out where to bring in the potted plants.
Other thing you might need to do include some basic home maintenance like cleaning out the gutters, raking the leaves, and making sure your window and door seals are in good shape. A lot of people love spring cleaning but the fall is also a great time to clean a little deeper.
5: Change it Up a Little
Last but not least as the Winter months set in you will probably find yourself in your home a lot more. Why not shift things around a little bit.
Perhaps you want to move furniture for a big impact. It is difficult to do that where I live but I do like to make sure that my space has a little more hygge with salt lamps and fake candles and blankets and so forth.
It's amazing how changing just one thing (like my comforter) can make it all feel brand new. What could you change up for a more cozy winter atmosphere?
Enjoy Your Home Reset!
I hope you love your autumn reset. Fall is my absolute favorite season and I know that I love to celebrate it with a little bit of fall decluttering and letting go like the trees do. I also enjoy making my home ready for more reading, more crafting, and more cozy movie nights with my hubby.
I know that your home reset will set you up for all the busy-ness that Fall, Winter, and Spring can bring. Put some music on, do a little bit at a time, and enjoy a wonder home reset this fall!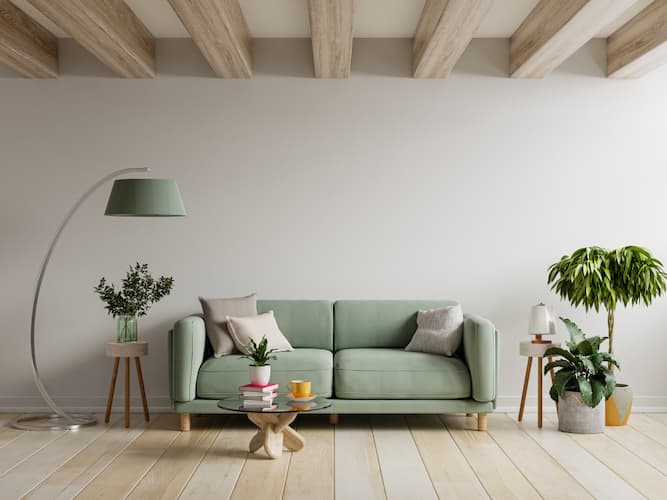 Need More Help Decluttering?
What about those times when a tiny bit of fall decluttering isn't going to cut it? Don't get overwhelmed!
I created a special approach to decluttering so you never have to bite off more than you can chew. With Fearless Decluttering you will tackle your home in 3 easy phases that go from the easy stuff to the hard stuff at a rate you can manage. This helps you get used to decluttering gradually so you never get rid of anything before you are ready. Don't worry you will still get rid of a lot and make the big impact you have been dreaming of!
If you really want to declutter your home I know that Fearless Decluttering will help you do the ultimate home reset! By the end of it you will have transformed your home into the beautiful haven you have been dreaming of so don't put it off!