20+ Spring Cleaning Day Projects for An In-Depth Cleaning of Your Home!
Winter is cozy and warm, full of fun indoor hobbies like reading, knitting, playing music and more.
But as the end of winter approaches it always seems to feel a little claustrophobic and stale in my house. That's why I feel the itch to do some in depth cleaning.
The first nice day of spring you will usually find me planning a spring cleaning day!
Deep cleaning tasks are right in my wheelhouse because I've been a cleaning lady for over 17 years. I love to share the house cleaning tips I have learned thru trial and error!
While I do not do most of these tasks as part of a normal weekly cleaning I have incorporated them into all of my house cleaning jobs over the years.
Why Should You Have a Spring Cleaning Day?
Before we get started with all the house cleaning tasks you might include on your spring cleaning day let's talk about why you should have one in the first place.
You can do your spring cleaning in pieces, as you have time. I have even created schedules to allow you to do this. But, I'm the first to admit that it's easy to put cleaning off, especially in depth cleaning.
You can do your normal house cleaning with a daily house cleaning schedule or once a week. But I have found that I get my best cleaning done when I commit to doing it all (or most of it) in one day. That's because you are in your cleaning clothes, you have all your cleaning tools, and can get on a roll with some great music.
If you make time for a spring cleaning day, I guarantee you will feel accomplished and your house will look great!
Now let's figure out what you need and get to the spring cleaning tips that will make it super easy!
Spring Cleaning Day Tasks:
Take out the trash.
Get rid of obvious clutter.
Clean window tracks and sills.
Clean the blinds.
Move furniture.
Clean baseboards, doors, and trim.
Clean the bedding.
Self-clean and wipe oven.
Scrub stove top.
Clean stove hood and fan filter.
Clean fronts and insides of cabinets.
Bleach mildew and discoloration in showers and tubs.
Descale lime build up on faucets and in the toilet.
Clean grout.
Oil Furniture.
Wash trash cans.
Sweep the porch & blow out the garage!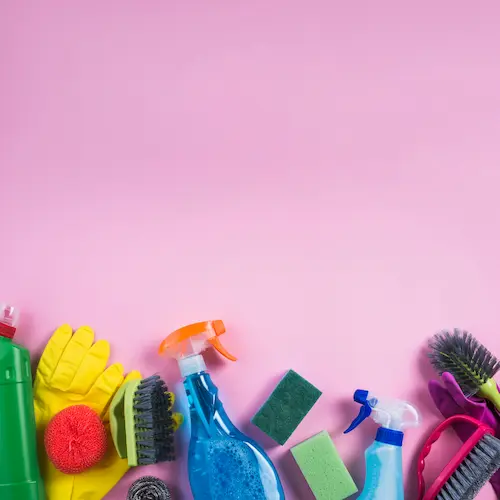 What Do You Need For Your Spring Cleaning Day?
Things will go a lot faster if you have everything you need for your spring cleaning day out and ready. I am not one that believes in magical chemicals doing the work for you but certain tools can be very helpful.
Here is a list of minimalist cleaning supplies for your spring cleaning day:
Vacuum with attachments
Shop vac.
Swiffer duster
Rags
Bucket
Scrubby Sponges
Magic Erasers
Paintbrush
Toothbrush
Large scrubbing brush
Scooter
Broom
Mop
Spray bottle with soapy water
Spray bottle with vinegar
Bleach
Toilet Bowell Cleaner
Barkeeper's Friend of Shaklee Scour-off
Paper Towels
Dish Soap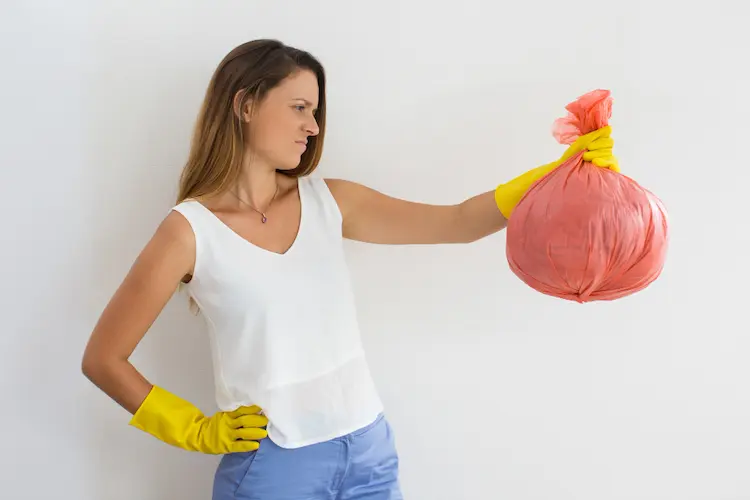 House Cleaning Tasks for Your Spring Cleaning Day:
1: Take Out The Trash:
Start you spring cleaning day by taking out the trash. Not the literal trash in the bins but the trash that lies around you house unnoticed. Take a quick sweep through your house looking for things like these:
empty Amazon/Online Shopping packages
old mail
old homework
empty Kleenex boxes
empty toilet paper rolls.
Empty shampoo, conditioner, and lotion bottles.
Dried up nail polish.
Empty cleaning supplies.
Old food.
You get the picture! Look for trash. You might be surprised how much you find.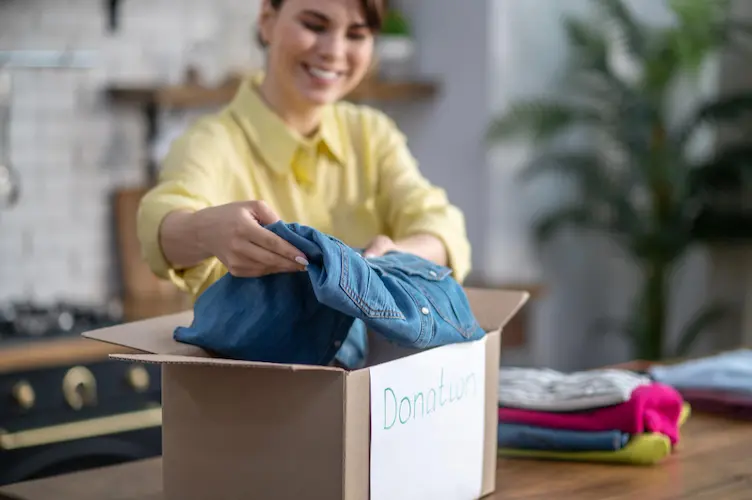 2: Do A BASIC Declutter on Your Spring Cleaning Day!
Another great thing to do before the actual spring cleaning day begins is a touch of decluttering. We can't get tied up in decluttering all day though so just look for OBVIOUS clutter like the following:
The box of donations you already have been piling up.
Torn up dog toys.
Stained or ratty towells.
Mismatched socks.
If you feel great after this basic decluttering session and want to do a more in depth decluttering after your spring cleaning day pick up Fearless Decluttering, a special program of decluttering I designed to help you declutter like a boss! Learn more about Fearless Decluttering now!
3: Window Tracks and Sills
Now it's time for the REAL spring cleaning day to begin. I would recommend starting with window tracks and sills because they usually get forgotten but they aren't that hard to do. Follow these steps to clean them:
Fill a bucket with hot soapy water and get a couple of rags.
Get a spray bottle with soapy water.
Grab a vacuum with a long skinny attachment hose.
Get a paint brush too.
Find a window and vacuuming out the track.
Brush it with your paintbrush to get extra dirt out of cracks.
Wipe the rest out with you soapy rag.
If you have stubborn corners spray it in on stream to force the dirt outs.
Wipe off the window sill with the cleaner rag.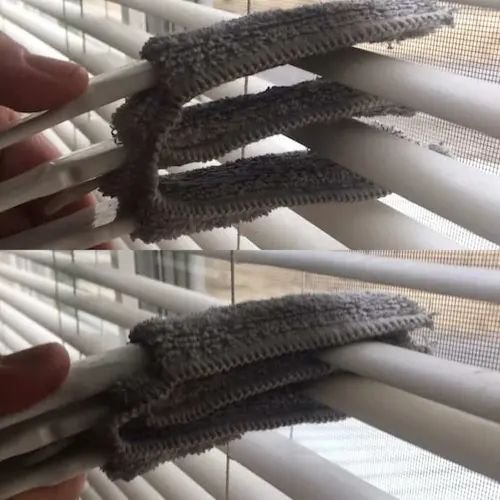 4: Blinds
Now that you have paid attention to your window tracks you may find that you need to clean the blinds as part of your spring cleaning. I'm sorry to say this is one of the most difficult cleaning tasks around. I absolutely hate it. But it can be improved.
Some blinds can be taken off easily and you can actually soak and scrub them in your bathtub and then lay out to dry on a sunny day.
If you don't want to deal with all of that you can just get a blinds cleaner and take your time to wipe each blade.

In both cases the vital ingredients are soap water, a microfiber rag, and patience. It's a great time to have an engrossing audio book or podcast!
Windows should also be cleaned but I would personally hire window washers. They are so much better at it than I will ever be!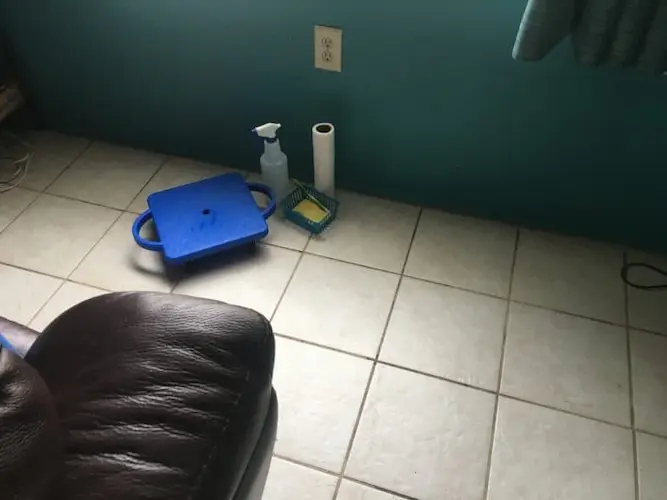 5: Move Furniture
You spring cleaning day is moving along nicely now! The next step to an in depth cleaning is to move furniture a little bit. Simply scoot your furniture over enough to clean underneath it. You will also want to move it away from the walls a little bit. That will get you ready for the next step!
Please get help and don't hurt yourself!
6: Clean Baseboards, Doors, & Trim
Another part of the house that should be paid more attention to on your spring cleaning day is your baseboards, doors, trim, and even your walls. Here's a step-by-step for deep cleaning your trim.
Grab a magic eraser or scrubbing sponge, a rag, a broom, and a spray bottle.
Walk through your house paying attention to door handles, and areas near the handles on the trim of the door and the door itself and scrubbing away marks.
Now take a look at walls in high traffic areas like the kitchen, hallways, and the entry room. Look for scuffs and marks and scrub them away.
Now go through your house pulling furniture away from walls and sweeping away dirt and animal hair from your baseboards.
Sit on the floor and wet wipe baseboards as needed. Or you can get one of these fun P.E. scooters to make the job a lot easier!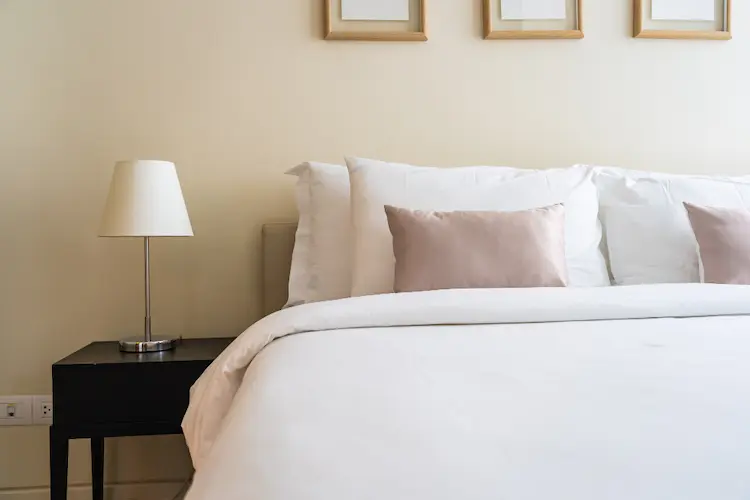 7: Wash Bedding
Your spring cleaning day should make your house feel fresh and clean! At the end of the deep cleaning day you will take a shower and get in bed. Let's make that bed as fresh as possible.

Spring is the perfect time to wash ALL of your bedding including your sheets, mattress cover, dust ruffle, comforter, and pillow shams.
Trust me, there's nothing like snuggling into a clean bed at the end of your spring cleaning day!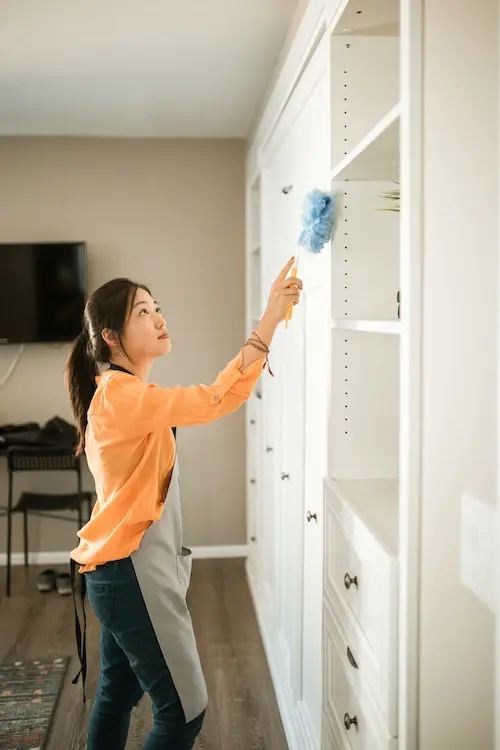 8: Dusting/Cobweb Hunting
You may not like dusting but if you stay on top of it weekly it will never get to bad. Usually a swiffer will do the trick unless you have sticky dust in which case you will need a damp cloth.
Dusting should be a part of your weekly cleaning but on your spring cleaning day you will just need to pay special attention to a few areas. Don't forget to dust these parts of your house:
Look at corners, door frames, and light fixtures for cobwebs.
Dust the tops of door molding and even doors themselves.
Take your pictures off the wall and dust behind them.
Dust inside of light fixtures.
9: Clean the Oven
If you really want to start your spring cleaning day right, do this the night before. Take out your oven racks and put your oven on self clean at a time when you will be at home and aware but not necessarily focused on cleaning.
In the morning it will be very easy to wipe out the ashes of everything your self cleaning oven feature destroyed! After that a little basic scrubbing on the wracks and the glass should do the trick!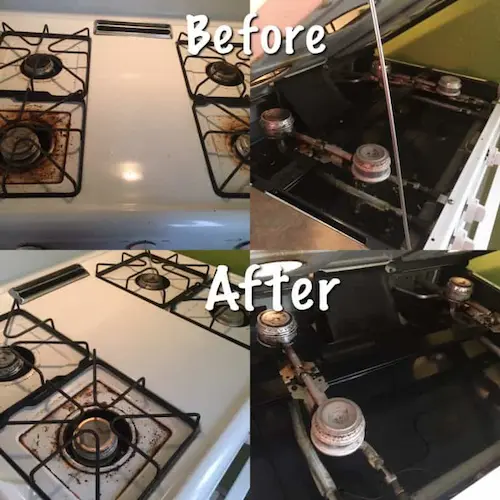 10: Scrub the Stove
The oven has a self cleaning feature but the stove top does not. You will still need to do a nice in depth cleaning of your stove for your spring cleaning day.
There are several different styles of stove top.
If you have an old fashioned stove top with empty spaces around the burners you can actually lift the entire stuff top and clean out all the crumbs that fall through those holes in the area underneath. I recommend doing a quick vacuum of the dry stuff before you wet it down with your spray bottle of soapy water and scrub it.
Otherwise, if you have a stove top with no empty space around the burner or a glass top stove you do not need to worry about cleaning underneath.
Simply use a nice paste like Shaklee's Scour Off or Barkeepers friend and scrub off the dark spots. You might have to soak it a bit. Then wipe it all of and give it a shine with some vinegar you wipe off with paper towels.
11: Clean Your Hood!
Don't forget to clean your stove hood and fan assembly. Throw your filter in some hot soapy water, scrub it, and dry it while your working on other things. Wipe the hood off with soapy water and give it a shine with vinegar!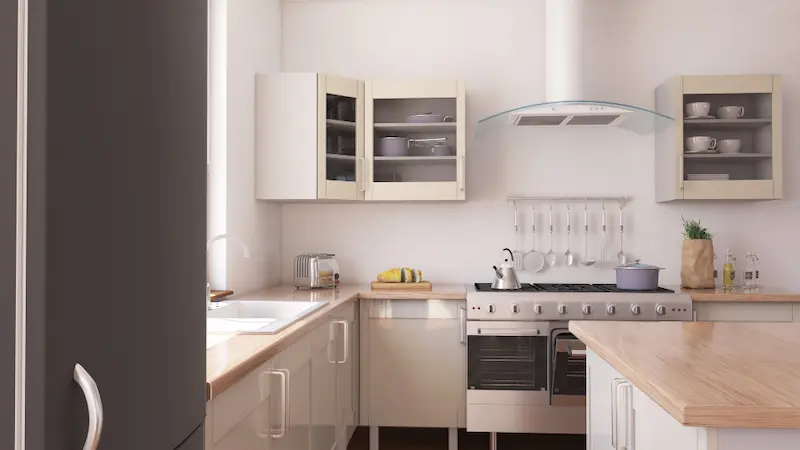 12: The Fridge and Freezer
Your in depth cleaning should include cleaning out your fridge and freezer. This can feel like an overwhelming job but it doesn't have to. Simply follow the steps below!
Get your spray bottle of soapy water, a scrubby, and a rag.
Take items off of one shelf of fridge and clean.
Replace good items and discard anything old or practically empty.
Repeat the process on all shelves.
Pull out drawers and empty them. Wash in the sink and wipe dry.
Replace the drawers carefully and refill with good items.
Do the same in the freezer but FASTER cause it's going to freeze your water.
13: Clean Cabinets
If you want your kitchen to look and feel amazing you will also need to clean the fronts of your cabinets. To do this simply look for smudges. Then spray, scrub, and wipe them away! If you have any glass fronted cabinets use vinegar and paper towels for a good streak free shine.
If you are really serious about cleaning and have a little more time it's really beneficial to take everything out of each cabinet and clean each shelf. Use your soap water cause the greasy moist air in the kitchen tends to create sticky dust.
PS: You should also clean out bathroom cabinets in the same way.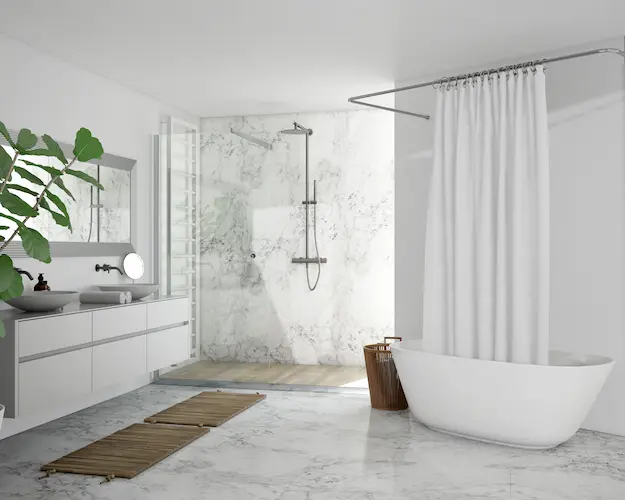 14: Bleach Toilets & Showers
Now I'm not going to get into how to clean your bathroom because that should be part of your weekly cleaning schedule.
However, if you have anything that is looking a little bit off color or mildewy hit it with bleach and let it soak all day which you do other things. At the end of the day scrub it before your shower!
You can also you toilet bowl gel which will stay in the corners better.
15: Clean Faucets and Bathroom Rings:
If you find you have any lime build up on your faucets or in your toilet vinegar will be your best friend. Simply spray it, give it a few minutes, and scrub it off!
16: Scrub Grout
Anywhere you have tile in your home you probably have grout. It's a great idea to scrub grout with some soapy water as part of your spring cleaning day.
If you are scrubbing extensive amounts of grout on the floor get a big bucket of soapy water and a serious brush. Allow yourself PLENTY of time. This is a big project.
For smaller areas like the shower and the counter top a spray bottle and a toothbrush should be sufficient.
Use bleach as needed.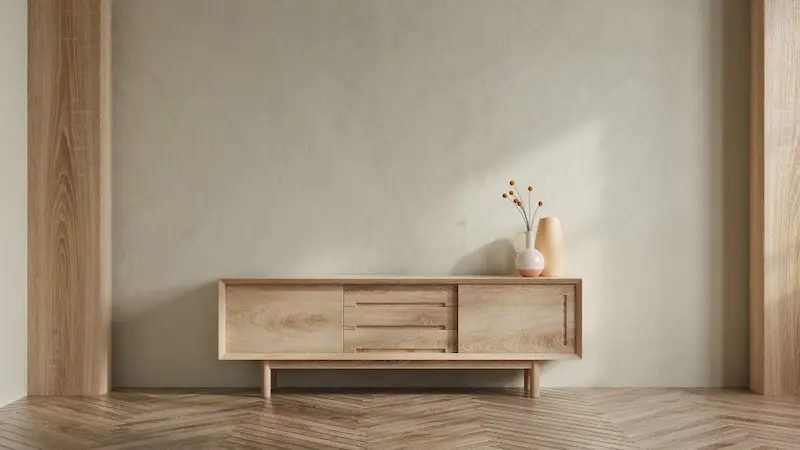 17: Oil Furniture
Is everything in your home looking amazing?! I bet it is! Just to put the cherry on top of your spring cleaning day try oiling the furniture.
Simply get a few rags and some furniture polish. Go through your house shining up wooden furniture, doors, and cabinets!
This isn't really in-depth cleaning but it's part of spring cleaning because it only needs done once in awhile. It smells great and makes everything look beautiful!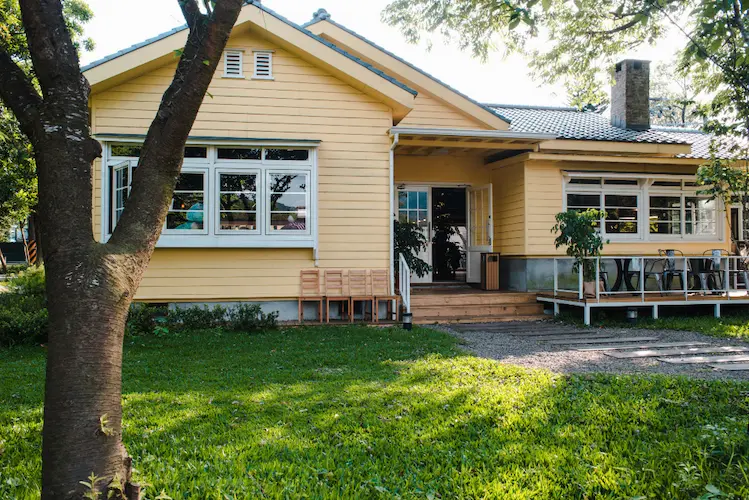 18: Wash Trash Cans
Is your spring cleaning day finished? Not quite! Now it's time to take out the trash you accumulated through the day and clean your trash cans. Yes, they get dirty. No, you don't want to. But it will be totally worth it.
Just line up your empty trash cans outside if it's a nice day, or in the shower if it's not, and follow the rest of these steps.
Squirt some dish soap in each of them.
Spray them one third of the way full with water.
Take a sponge and scrub them inside and out.
Dump the water and rinse off the suds.
Let dry upside down or wipe dry.
19: Sweep The Porch & Blow Out the Garage!
Take one final look at your house and maybe you will want to do just a couple more things on your spring cleaning day. Or maybe you can get your husband or kids to do this.
Pick up everything on the porch and sweep it! A clean porch can make your house look just as beautiful outside as inside! If you have a garage sleep or blow it out too! You can use shop vac with the hose attached at the back to make this a lot faster if you don't have a blower.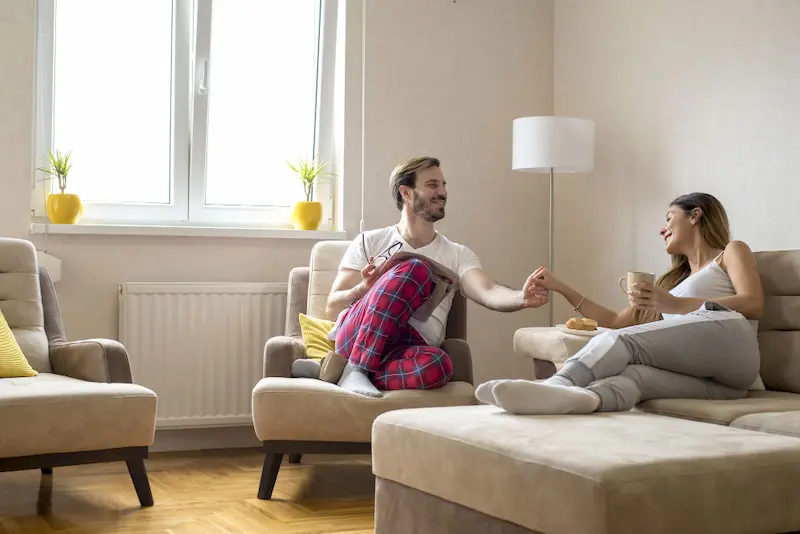 Your Spring Cleaning Day is Done & Your House Looks AMAZING!
I know that this spring cleaning day or however long it took was a lot of work. I've been a cleaning lady for a long time and doing all these tasks at once is possible but not preferable to me. I often split them up and I've even created printable deep cleaning schedules that help you get the most important deep cleaning tasks done on a more flexible schedule.
Still, I think it is very worth the work you will (or have) put forth to do a in-depth cleaning of your house. It will make your home a much healthier place to live.
For now, just sit down and look around at your beautiful home. It's clean and shiny. Enjoy it! And order a pizza after all your hard work!
Do You Want to Make Cleaning Easier?
You have done a great job with your spring cleaning day but do you want to make cleaning your house easier?
If you do the secret is to have less stuff! The less stuff you have the less you have to move around as you clean! Trust me! I have cleaned all sorts of houses and this is a fundamental truth. Less stuff equals cleaning made easy!
So do you want to know how to declutter your home? Does it sounds overwhelming? Have you tried and failed to declutter before?
Don't worry! I can help! You can declutter you home in 3 easy steps that will gradually strengthen your decluttering muscles.
I created the Fearless Decluttering program for you! I promise it will help you break through all the excuses you have been making so you can do some ruthless decluttering without feeling scared or getting rid of anything you aren't ready to let go of!
You can also do the Fearless Decluttering program at your own pace, whether that takes one week, one month, or one year!
If you want o make your house easier to clean and more enjoyable to be in don't hold back!