Tired of Your Cluttered House? Kick Out The Awful Clutter FAST!
When you have a cluttered house it can really get you down. For example, I was looking in my closet, well into the Pandemic, and I felt fat. My clothes were just making fun of me. I thought they were my friends but oh how quickly the tables had turned.
This post contains affiliate links. As an Amazon Associate, I receive a small commission when you purchase through these links at no extra cost to you.
Do you have a cluttered house? Do the things you own make you feel guilty, sad, fat, or lazy?
In Fumio Sasaki's book Goodbye, things he said; "Our things are like roommates except we pay their rent."
We are not only paying for these roommates to take up space in our house we are actually paying them to make us feel terrible.
What do I mean? Well, if you take a minute to think about it all the things in your home say something to you. Chances are, if you are living in a cluttered house, you are living with a lot of negative feelings and it's time to evict those bad roommates and only keep the good ones!
Let's find out what your stuff says to you so you can declutter your house!
Do The Things In Your Cluttered House Tell You You're Lazy?
There is an exercise bike in my room. I barely ever use it. And I'll tell you what it whispers to me every time I see it. "You are lazy. You are sitting right by me on your computer and you won't take 10 minutes to ride me!"
Is that the kind of roommate you would want in your house? Do you have any roommates like that? How about the guitar you never play or the fancy kitchen tools you never use? What about the shelves of books you think you only wish you wanted to read.
Do you think that being guilt-tripped by the stuff in your cluttered house will ever make you actually use it? How has that been working so far?
It's probably just torn you down more so you want to do those things even less. If any of your stuff is telling you that you are lazy, you might just need to declutter it. Don't be afraid to evict it from your life.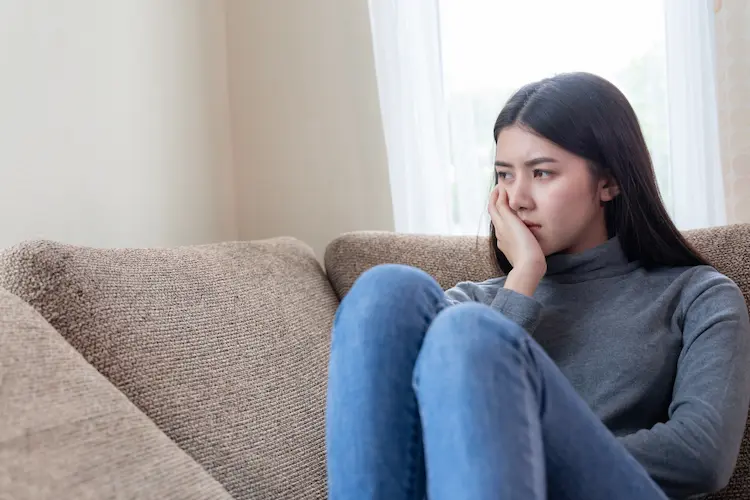 Do the Things In Your Cluttered House Make Your Feel Wasteful
This is what happens to me a lot. I buy a shirt and I like it for a while but then three or four years later I just don't like it anymore. But it fits and it's in decent shape still so I just keep wearing it.
I feel wasteful getting rid of something that is perfectly functional. The thing is, I hate the shirt and I don't want to wear it anymore. It's not sparking joy. It's just an unusual form of torture.
So how do I evict the bad roommate that tells me I am wasteful and caused me to have a cluttered house?
One way I look at it is this: I divide the price I paid for the item by the number of times I've used the item. For example, that $10 shirt I've worn 100 times has cost me only 10 cents per use. Or, regardless of how many times I have worn it, if I have had it for 5 years, it has cost me $2 a year.
At that point, I feel like, if I really can't stand that shirt, I have gotten my use out of it and I can let it go. It's really not as big of a deal as I make it in my mind.
Let it go!
You may feel even more wasteful if the things in your cluttered house that you no longer want are barely used, never used, or more expensive.
I encourage you not to let that hold you back from letting go of the item. It's not worth the pain of living in a cluttered house.
Instead, let the guilt you feel inform your future purchasing habits. Whenever you are itching for an impulse buy, think of the things you have let go of and become a more intentional shopper.
The same goes for those of you who feel wasteful because you are environmentally conscious. Let go of the past and look to the future. Declutter your cluttered house first and then become a more mindful consumer.
Do The Clothes You Keep In Your Cluttered House Tell You Your Fat and Ugly?
What if your roommate told you that you were fat and ugly every day? You would want to evict him or her right away!
Yet, we keep clothes that we no longer fit in or that don't flatter us for years. Why do we do that? Because we think the guilt of looking at those items will help us feel motivated to lose that weight! Trust me, I know what I'm talking about. I've been a lot of different sizes and it is a constant battle. I have been just as tempted as you to keep some of those "someday" clothes in my closet.
The thing is, guilt is a very negative emotion and it is not going to build your self-worth. Actually every time you see your "skinny" jeans or that dress you are trying to fit in to someday you are hearing affirmations of your failure to do so until now. Your clothes are literally telling you that you are fat and ugly and will never succeed. That's awful!
To succeed in your goal to lose weight you need to have self-worth. You need to feel good and comfortable in the body you are in right now. To avoid tearing down your self-esteem you need to get rid of, or at least hide, the clothes that tear it down. Keep only the clothes that fit you right now!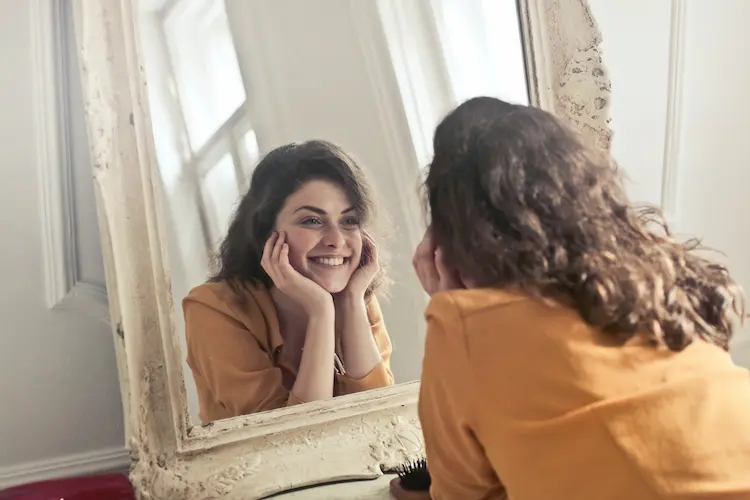 Keep Good Roommates in Your Not So Cluttered House!
Remember that the stuff in your home is there because you are paying for the space it takes up? If your stuff is like your roommate, what kind of roommate would you want? You would want a roommate that is nice to you. A good roommate would help you with things around the house and make you feel happy and safe at home.
If you only keep the stuff that acts like a good roommate you won't have a cluttered house and you won't have all these negative emotions in your home. So what does your stuff say to you if it's a good roommate? Let's find out!
Does The Stuff In Your Not So Cluttered House Tell You That You're Beautiful?
Do you have clothes that tell you that you're beautiful? Is there a pair of jeans that you always feel sexy in or a shirt that always makes you feel confident? Are there shoes that say: "Let's go have fun!"?
Those are great roommates! You should keep them around. The best thing about getting rid of the clothes that make you feel awful is that you get to wear the things that make you feel beautiful more often.
It might seem like a menial matter, but the way we feel in our clothes can affect what we do with our day. It can affect how we feel about ourselves and our self-worth will affect whether or not we achieve our goals and even our dreams. That's why you need to keep clothes that make you feel beautiful, confident, sexy, and smart. Keep the clothes you actually want to wear every day and get rid of the rest!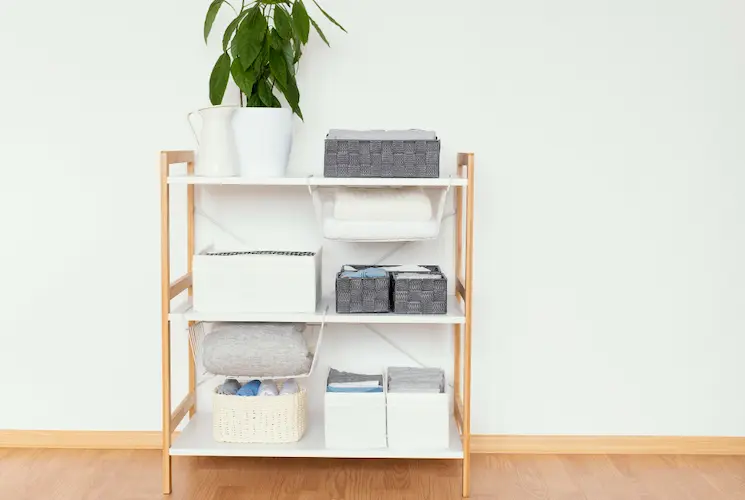 Keep Things That Want to Help You!
Pay attention as you go through your day. Some of the roommates in your house just sit in the drawer or the closet doing nothing at all. They don't pull their weight or help you. All they do is take up space. In fact, it's all their fault you have a cluttered house! Evict those lazy bums and keep the things that are always there to help you!
You know who your helpful roommates are. That pan you cook in almost every day, the blender that makes your smoothies in the morning, the lotion that makes your skin soft, and your favorite mug. Those are the things that are really pulling their weight around the house. They help you every day and you should be happy you found them! They are not to blame for your cluttered house.
When you really stop to notice you may be surprised how few items are actually helping you out on a regular basis. We tend to use the same things over and over again because they work exactly how we want them to.
If you pay attention to what helps you every day it will be easy to let go of the stuff that doesn't. And when you do that, you won't have a cluttered house any more!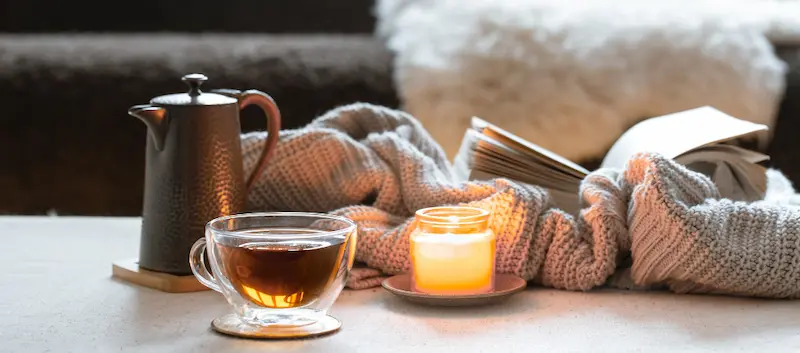 Keep Stuff That Tells You That You Are Safe and Nurtured
Some of our stuff is helpful in a different way. These items are not the kind of roommates that help around the house. They aren't the pan that cooks dinner or the mug that holds your coffee. This stuff might be more like the roommate that is there to listen to you when you've had a bad day. This stuff tells you that you are safe and nurtured. What do I mean?
Do you have a favorite throw blanket that you always snuggle with on the couch? How about a journal? Do you love to burn candles or enjoy the glow from your salt lamp? Maybe it's your favorite jammies that comfort you. Or it could be the meaningful decorations that make your house a home.
There are things that are worth keeping just because they are comforting and they bring you joy. Not everything brings you joy. When you keep those things and no bad roommates it will be very easy to decorate without clutter!
Again, it's time to pay special attention to what you do throughout your days and notice the things in your cluttered home that are always there to cheer you up or make you feel cozy. Those are the roommates worth keeping.
All the meaningless knick-knacks and junk don't belong in your not so cluttered house!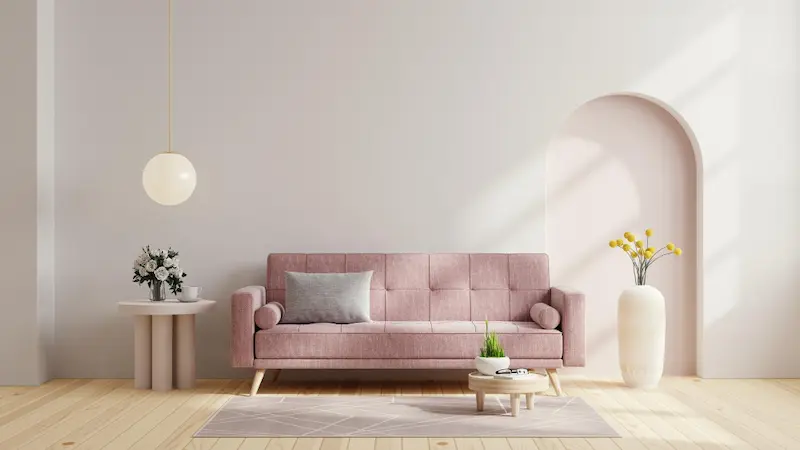 You Won't Have a Cluttered House If You Evict Bad Roommates
Remember what Fumio Sasaki said? "Our things are like roommates except we pay their rent."
If you think about your stuff that way you will not want to pay to keep bad roommates in your house. Why would you keep things that tell you that you are lazy, wasteful, fat, and ugly? Why would you keep things that don't help you or make you happy? Just kick them out! You don't have to pay their rent anymore!
When you only keep good roommates or the things that truly help you or make you feel beautiful, safe, and nurtured in your home you will have much more peace of mind. You will no longer have a cluttered house that makes you feel bad. Instead, you will have a functional and comforting haven that you can really call a home. A place you don't need a vacation from. You will love clutter free living!
What stuff do you have that acts like a bad roommate? What are you ready to evict from your home? Please share in the comments below!
Are You Overwhelmed By Your Cluttered House?
Are you drowning in clutter? Don't know where to start?
That's ok! I created the Fearless Decluttering E-Book and Printable Pages with you in mind!
In three simple stages, with the help of comprehensive checklists and lots of practical tips, I will help you know exactly how to declutter your home.
At the end of the process you will have all the things you love and none of the things that weigh you down!