Is Poor Time Management Complicating Your Life? Learn How to Stick To A Schedule!
Have you ever stayed up late to pack the night before a trip? Do you forget appointments and show up late at work? Is all this poor time management making you stressed out and frustrating your friends and family?
If you constantly feel like a chicken with its head cut off you probably don't think it can ever change. You figure life is hectic and you have to do it all so it's normal. But what you don't know is that poor time management could be complicating your life and it doesn't have to be that way. In fact, it shouldn't be.
Why Should You Improve Your Poor Time Management?
While it's true that life is busy and at times hectic having some simple time management skills can help. It may sound constricting to stick to a schedule but let me assure you, I am not as detail-oriented as I seem. Having a few time management techniques under my belt actually helps me to have more flexibility.
How could that possibly be true? Well, think about how you have been feeling lately…Have you felt like you have freedom? Do you have time for the things that make you happy? Have you maybe even been neglecting your own self-care?
That's because poor time management actually gives your freedom away. If you don't have priorities and boundaries then you will be at the beck and call of everyone and everything. Soon you will be so busy that you won't be able to do anything well and that helps no one.
So let's talk about some ways to fix your bad poor time management habits with good time management techniques I have learned from brilliant productivity experts that will turn your life around!
As an Amazon Associate, I earn a small commission at no extra cost to you when you click the links in this post and purchase something.
If You Have Poor Time Management Start Saying No
First of all, some of your poor time management problems actually come from the word yes. If you say yes to everything how can you possibly do it all? There are only so many hours in the day.
In her book The Joy of Missing Out, Tanya Dalton empowers women to start saying no. You don't have to do everything that comes along. You can choose what projects, chores, and tasks need to be done by you at this time.
It may seem rude to turn someone down. However, it can also be rude to do something halfway. Simply explain that you understand the value of the thing you must turn down but that you just do not have the time or energy it deserves right now. That is respectful and truthful.
It takes humility and courage to say no, but in the end, people will respect you more if you only say yes to the things you can give your full attention to.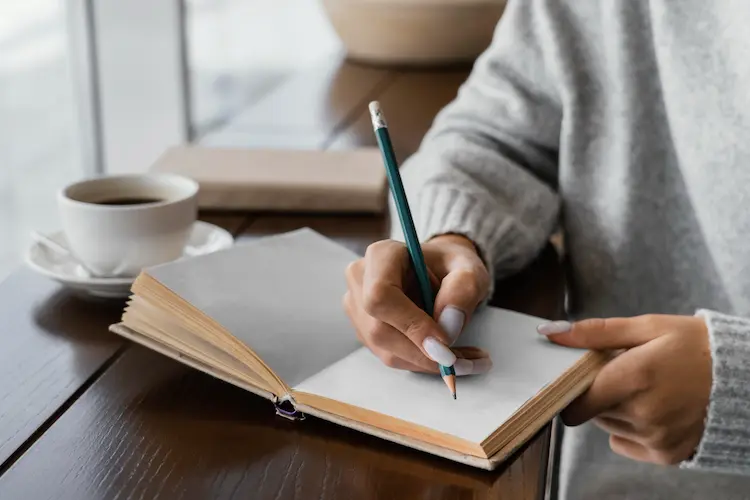 Start Using A Schedule To Improve Time Management
Did you know that I have three businesses? I do like to stay busy and it can get complicated. Back when I only had one business I found myself often forgetting errands and appointments. I even confused my jobs at times. So what changed all that for me?
One day I saw my friend using her paper planner. She wrote down her appointment and what she was supposed to do at it as soon as she made it. It seemed like something a perfect person would do. That's what I thought at first. But in fact, it's something we all should be doing.
I started using a planner after I saw my friend using hers that day. I've been using a paper planner for around 6 years now. It's amazing how being able to see your whole month and your whole week can make a difference!
You can just write down anything you have to do and then find the gaps where you can put things you want to do as well! You can keep track of important appointments and remember fun times with friends! Best of all you can just scratch things out when they change. I find it much more user-friendly than trying to use my phone for all of that!
I highly recommend the Day Designer by Blue Sky because it is simple and has all the right spots for writing things. There are a lot of fancier planners out there but I'm going to stick with my Day Designer.
If You Have Poor Time Management Don't Procrastinate
The title of Brian Tracey's book, Eat That Frog refers to a famous quote by Mark Twain. He said;
"If it's your job to eat a frog, it's best to do it first thing in the morning. And If it's your job to eat two frogs, it's best to eat the biggest one first."

Mark Twain
You may laugh but if you had to eat a frog and you kept procrastinating it would ruin your entire day wouldn't it? If you got it over with your whole day would be uphill from there!
Some people with poor time management can lay most of the blame squarely at the doorstep of procrastination. They have things they don't want to do and they put them off in favor of almost anything else, including useless phone scrolling, walking around in circles, taking naps, eating snacks, or busywork that doesn't take them any closer to their goals.
If that sounds like you remember Mark Twain's quote and just get the big bad task over with as soon as possible. Brian Tracy recommends applying it to your whole life. Identify your top priorities and give them your undivided time and attention first thing in the morning. Then move on to other less important things.
Start Habit Stacking
Do you have any habits? You just do them without even thinking about it, don't you? That's the power of habit. And when you have a good habit it can change your life. But good habits can be hard to pick up.
That's why James Clear wrote a book called Atomic Habits. It's all about building good habits and breaking bad ones. It's an awesome book with tons of helpful tips but the one that helped me the most is the idea of habit stacking. What is habit stacking? Let me explain.
You already have habits. They may be tiny habits and you probably don't think about them because they are well ingrained into your schedule. You have your coffee and maybe something for breakfast then you brush your teeth. That in itself is a habit stack. Those things go together for you. What if you added one more thing?
Maybe you want to learn a language with a fun app like Duolingo or play your musical instrument or do some sit-ups. You can choose one small habit to add to your habit stack. Once you've got that 5-10 minute habit down you can either do it for longer, add another small habit, or finish that habit stack if you are out of time.
You can create little habit stacks at all different times of your day. For example, I do the things I mentioned in the morning and then in the late afternoon, I have a 10-minute writing habit which I pair with a big glass of water and an apple before it's time to start making dinner.
Habit stacking is a great way to get things done but it's also an amazing way to start working on personal development goals. Instead of wishing you would do something for years, you can start doing it in bite-size pieces every day. And those tiny habits become a natural part of your life while they add up to big results!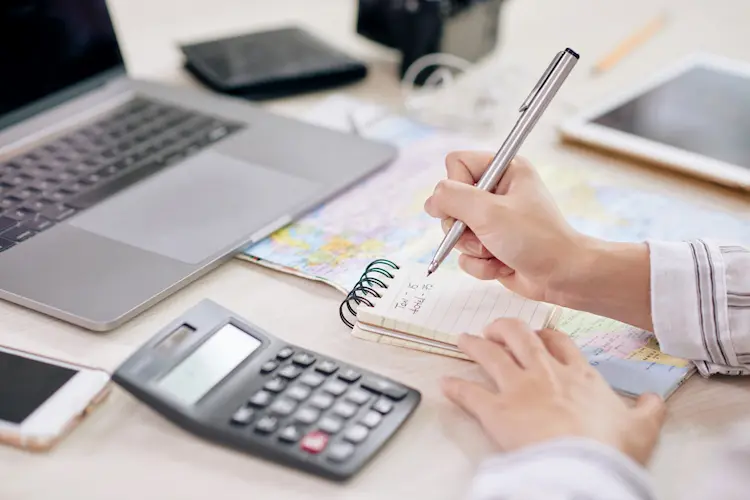 If You Have Poor Time Management Try Batching Your Work
Another great way to work harder not smarter is to batch your work. How do you do that? You simply do all of a similar kind of work at the same time. Work batching can help you at work, at home, and even in your creative hobbies.
For example, at work, you could batch your work by doing all your e-mails in a certain time frame. Then you can categorize the rest of the day to focus on your reports during a certain time, then your calls, your meetings, or whatever else. When you don't bounce around your tasks you can get a lot more done.
When you are at home you can task batch by doing your food prep for the week on Sunday, all your laundry and folding on a day you can be home more, and so on.
I clean houses for work and I do all the "wet work" (Bathrooms and Kitchens) and then all the "dry work" (Dusting and Floors).
Create Systems to Get Things Done
In her book about productivity without overwhelm, Tanya Dalton explains how to set up systems in your life. She explains that with a little planning all the monotonous tasks in life can be automated.
The main components of building a system for anything are easy. Think about what you need to get done. Decide what the easiest time for you to do it is. Set it up so that's easy to do it. Create a reminder.
You can use systems for anything from meal planning to getting your routine oil change. Just get a planner and figure out the best way to fit those things into your life.
The best thing about creating systems is that it helps you avoid emergency situations. Your home and life become a well-oiled machine and you never have to panic about laundry, or a routine vet appointment, or a friend's anniversary again. You have a plan and it all gets done without the panic!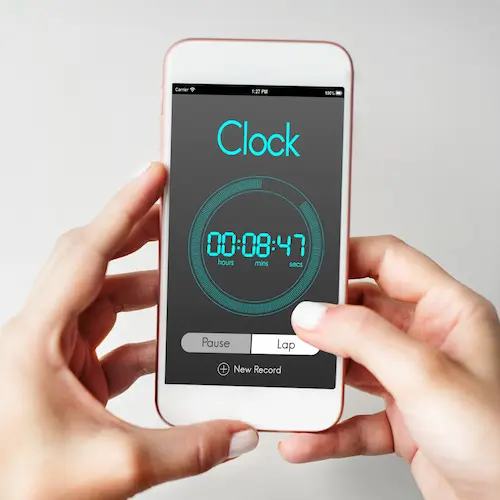 To Improve Poor Time Management Create Margin
Now that you have all these amazing time management solutions I am going to tell you the most important cure for your bad time management. What is it?
Create margin! Do not overfill your schedule. Plan on gaps in your day. The reason that you are always late, stressed out, and running behind is that you are not padding your day for the unexpected. Trust me I know.
I am an A-type personality who envisions amazingly productive days that run as smoothly as butter across a hot pan but the world conspires against me. And it will conspire against you too. There will be a traffic jam, you will forget to put the clothes in the dryer, and your checker at the store will be a human sloth. It will happen. Especially if you are in a hurry.
The key to good time management is to create margin. For anything, you plan on doing add at least 5 minutes to either end of it. If you have children at home double it.
If you create margin in your schedule not only will you be a lot more relaxed but you will also sometimes run ahead instead of always running behind.
Focus on Priorities!
How am I going to create margin? I know you are asking that because you have lots of important things to do and they all have to be done today.
But the thing is, that simply is not true. It wasn't until the 1900s that the word priority singular became the plural word priorities. Until then it was unheard of to have more than one "most important thing".
If you are going to turn your poor time management around you are going to have to learn to prioritize. In The Joy of Missing Out Tanya Dalton talks about how to categorize the things you have to do. They are either things you need to escalate or do immediately, things you need to cultivate or take care of regularly but not urgently, or things you need to accommodate or things that you need to do in a certain time frame but aren't super important.
For example, you need to escalate getting a task at work done by the deadline, you need to cultivate laundry and exercise and making dinner, and you need to accommodate returning that shirt at Target.
Learn to look for your most impactful tasks and start delegating, delaying, or deleting the rest!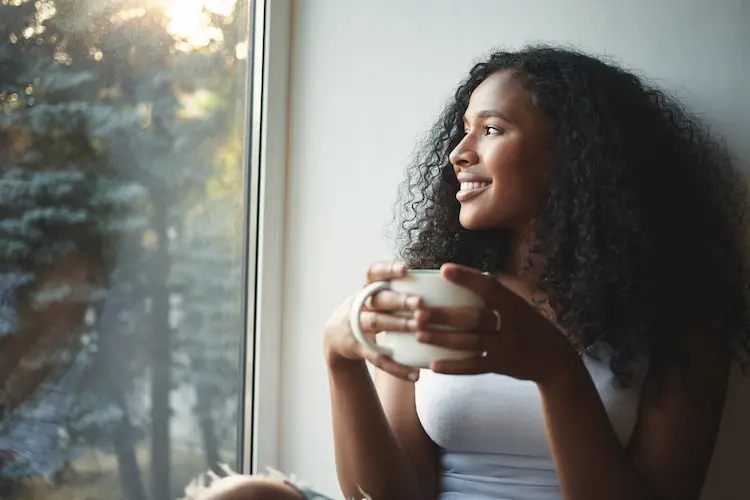 Don't Forget To Take Time for Yourself
Last but actually first of all, you must take time for yourself. You need time to rest and do absolutely nothing. But that can be very hard to do.
In Niksen -The Dutch Art of Doing Nothing, Olga Mecking explains the benefits of taking time out of your day to just sit down and let your mind wander. She explains that if we take small breaks where we aren't actively thinking about what we have to do next, looking at our phones, or anything else our brains will actually feel refreshed and ready for the next challenge.
This act of doing nothing will help you reduce decision fatigue and stress. It can also be an important part of self-care. Maybe as part of your self-care, you can take a few minutes for a cup of tea in the afternoon, a few minutes of reading a book, or a coffee date with a friend. Or you can just do nothing. Sweet nothing. It's ok.
Just take a little time for yourself. It will help you be more productive the rest of the time.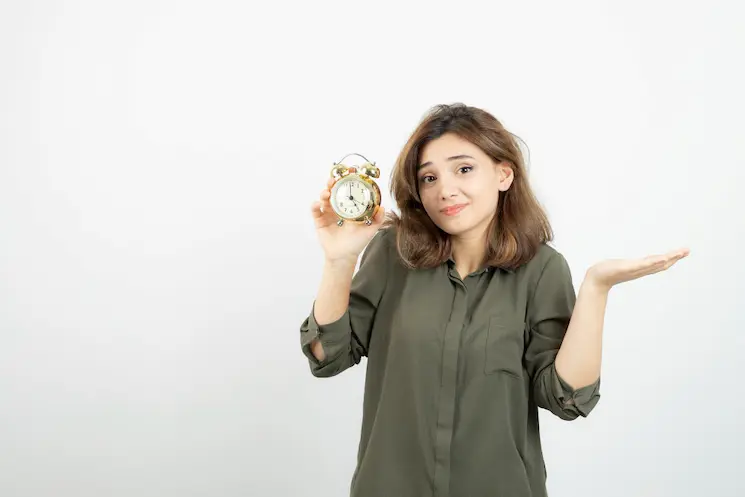 No More Poor Time Management! Work Smarter Not Harder!
You've been going along with poor time management and a hectic life long enough. Now is the time to put your schedule back under your control.
These tips are not meant to help you "get more done" but rather to help you get the things you have to do done in a better way so that if you want to do more stuff, that stuff is what you actually want to do.
Every woman should have time to do things that are of interest to her but so often we lose ourselves in our work and all the boring chores we have on top of it. When you work smarter instead of harder my hope for you is that you will have more time for yourself.
Pick back up a much-loved hobby, learn something that you've always wanted to learn, exercise in a way that feels good, read a book, or just do a little bit of nothing.
Your days of poor time management are over and this is the new you. Now you can have a happy simple life!
How do you simplify your schedule? Please share your awesome tips in the comments below!
Do You Want to Simplify Your Schedule and Your Life?
One of the biggest reasons I love the minimalist lifestyle is it has helped me to regain the time to do the things that make me feel like me. I want that for you too.
Have you ever thought about trying the minimalist lifestyle? Does the big bad word "minimalism" scare you with idealistic perfectionistic visions? Poof! Get those out of your head. Minimalism isn't about that. It's about refocusing your life on all the things you really love and getting rid of the rest.
If you want to enjoy minimalism like a normal person learn how to make the minimalist lifestyle serve your unique circumstances in my eBook Doable Simplicity (minimalism for normal people.) It will help you simplify your home, your chores, your schedule, and your goals so that you can live a life that feels like you.