Decluttering Changed My Life -5 Awesome Benefits of Decluttering
I used to love clutter! I am not even lying. I loved having all the things and overdecorating!
But eventually, I was drowning and living in a 300 square foot studio apartment! I thought a bigger place was the solution. Who wouldn't?
But then I discovered the "live changing magic of" decluttering. Once I started letting go my whole perspective changed.
As I decluttered more and more, I discovered some incredible benefits to having a clutter free home.
It felt like freedom on so many levels and I was totally surprised how much decluttering changed my life!
Do You Want A Clutter Free Home?
If you are new to clutter free living you may wonder if it really is something you would like. What are the benefits of decluttering? Do you really need a clutter free home?
If you are an average American you may not want a simple life. America is all about having anything but a simple life. We have been trained to want bigger and better and more!
You have heard of decluttering and minimalism but you may wonder:
Is decluttering good for you?
Why is decluttering your home important?
Can decluttering your home really make you happier?
So what are the benefits of decluttering? What could possibly motivate you to let go of so many things that you worked hard to acquire?
Well decluttering changed my life so let's discuss five big benefits of a clutter-free home that will make you actually want to live clutter-free. Once you know how great it can be you will definitely want to know how to declutter your home so you can enjoy it too!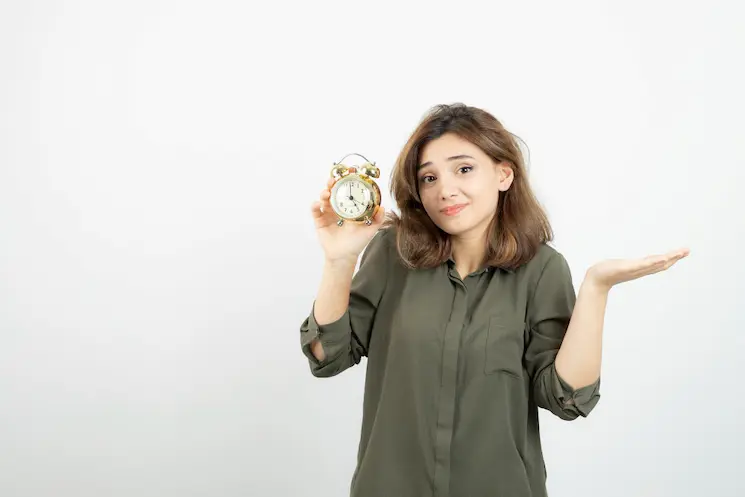 A Clutter Free Home Saves Time
Do you know how much time you waste each day looking for stuff? I bet it's more than you think.
This morning you looked for your favorite coffee mug, you then searched your closet for something to wear. You looked for a pair of earrings that actually matched and then you couldn't find matching socks. You dug through your coat closet and then you couldn't decide which scarf to wear! Last, but certainly not the least annoying, you had to find your keys and phone!
If this sounds like your life then you need a clutter-free home. Trust me! Decluttering changed my life! I used to dig around for shirts and shoes all the time! Getting dressed in the morning required several changes to find the right outfit!
It was just downright frustrating and exhausting!
One the other hand one of the benefits of decluttering your home is this. When you don't have too much stuff and the stuff you do have is organized you will not waste so much time looking for things.
It's simple math! Less clutter = More life!
Even if you regain just five minutes a day just think what you could do with that five minutes! Maybe you could even grab some precious quiet time!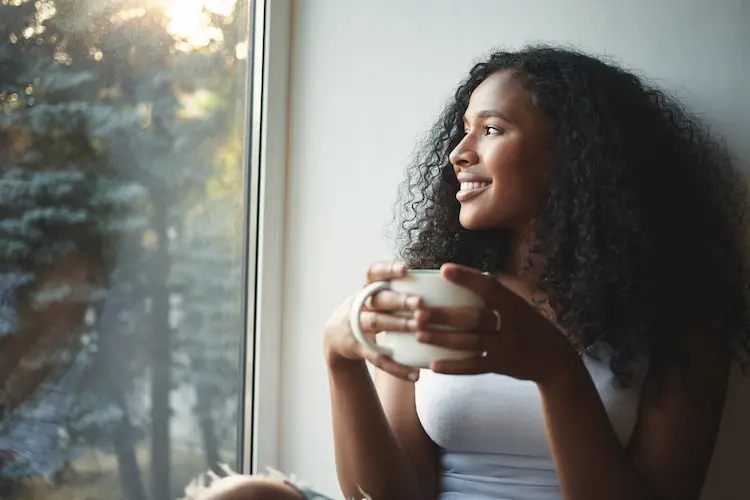 Declutter Changed My Life & Relieved Stress
Did you know that physical clutter leads to mental clutter? In fact, there are a lot of negative effects of clutter.
When we have a million choices we have to make a million decisions. When we have too many decisions to make we start feeling overwhelmed and our brain produces cortisol, the stress hormone that causes the fight or flight response.
Let me ask you this:
Should your home, your haven, make you have a fight or flight response?
I am an naturally anxious person and coming home to a cluttered house was the straw that broke the camels back! I remember coming home and literally crying in overwhelm.
But decluttering changed my life! Having less clutter turned my home into a haven!
What if you decluttered and gave yourself a little less to deal with? Do you think that you might be calmer with your family and less anxious to have that glass of wine?
If you are feeling stressed in your life, a clutter free living might just be the answer you have been looking for. You just couldn't find in the pile of mental junk that has been weighing you down!
So to answer your question, is decluttering good for you? And the answer is, YES. If you want to have less stress declutter your home. Dig yourself out of clutter. Find simplicity instead.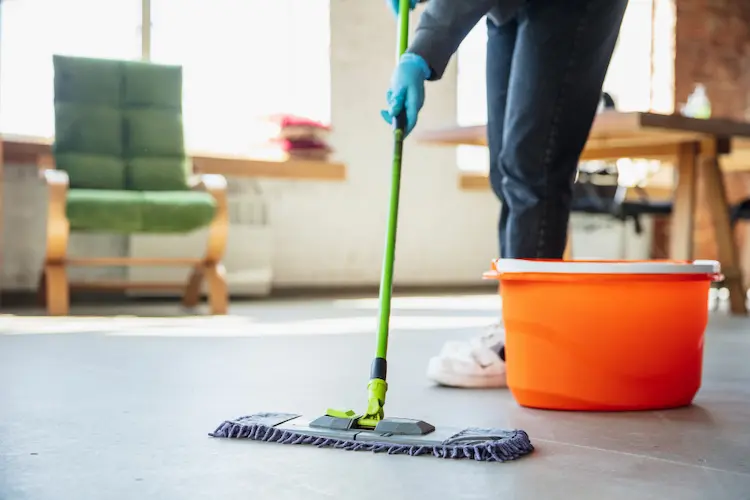 A Clutter Free Home is Easier to Clean
Did you know I'm a cleaning lady? Yes! I have cleaned houses for a decade and a half and I will tell you an undeniable truth.
A clutter-free home is WAY easier to clean!
To me, this is one of the biggest benefits of decluttering your home! Cleaning the house can turn from a dreaded chore to a totally manageable task when you start living clutter free!
You will have less to dust. It will be easier to vacuum. There will be less to move around on the countertops. You will have less furniture to move and fewer shoes to pick up.
For a million reasons cleaning a clutter-free house is so much easier! And all those reasons add up to tons of time saved! When you clear clutter you will be able to clean house faster than ever!
Decluttering Changed My Life & Gave Me More Opportunities
Can decluttering your home really make you happier? Yes! And I will tell you why. When you start living clutter free you will have a lot less to maintain.
That means that you are going to be more open to new opportunities!
If your friend wants to drop by you won't be embarrassed because your home is already tidy! If you want to throw a dinner party it won't involve three days of panic cleaning beforehand because you will already have a pretty tidy home.
Your weekends will be more open too! You will actually have time for a day at the lake because you don't have a lot of home maintenance!
When your dream job comes along it will be easier to move.
Whatever comes up in life, you will be more flexible with less stuff!
I know this to be true because before decluttering changed my life I never wanted to have people over. Afterwards we had lots of people in our little apartment! Before decluttering I felt like I was barely skimming water. After decluttering I started not one but two passion businesses!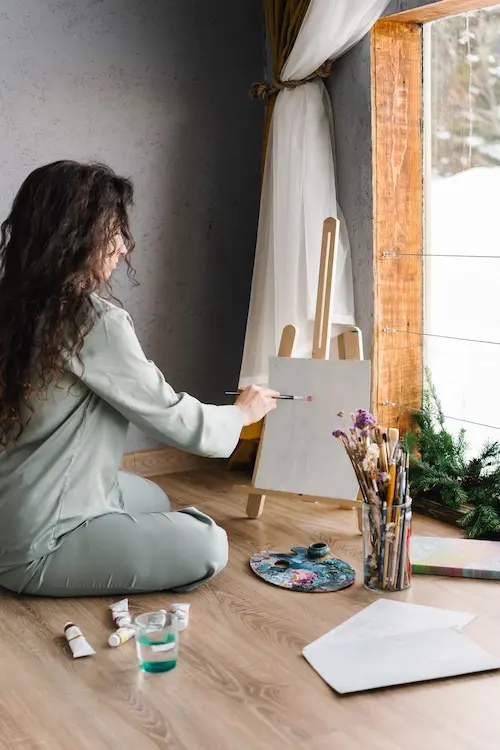 A Clutter Free Home Will Make You More Creative!
As we have mentioned before a clutter free home helps you save tons of time. What will you do with all that time? Do you have a hobby you always wished you had more time for?
When your house isn't weighing you down you will have more time for your hobbies! More than that, you will have open space to work in and you will have less mental clutter so that your mind can spend more time and energy in creative endeavors!
Creativity can help you to reduce stress and increase happiness! It can even make you smarter and strengthen your immune system!
I know I thoroughly enjoy having a clutter-free home in which I can work on creative endeavors like this blog and my jewelry business!
Why not declutter your home and see what creative juices start flowing for you?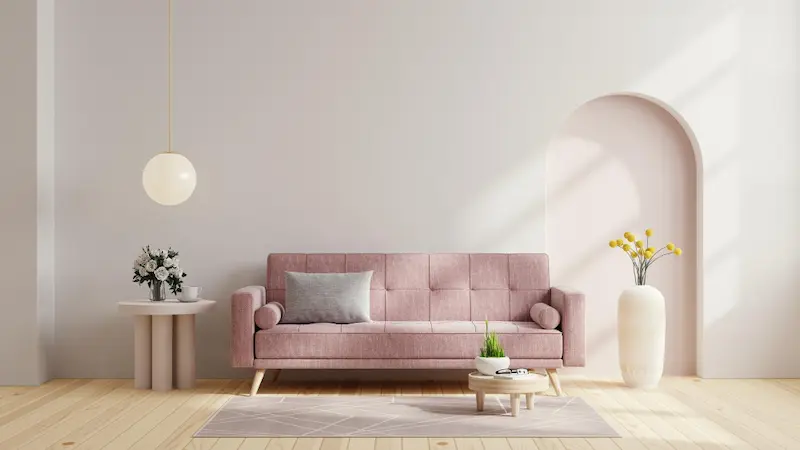 Decluttering Changed My Life! What Will It Do For You?
If you are asking me if the benefits of decluttering your home are worth it, you know what my answer will be!
It will improve your life on every level. You will have better mental health and stronger relationships. You will find it easier to save money and you will have more time and energy for the things that make life worth living!
But nothing will convince you of the benefits of clutter free living quite like personally experiencing them!
What benefits have you enjoyed after decluttering? What benefits would you like to see? Please share in the comments below!
How Do I Declutter My Home?
Do you feel too overwhelmed to even start decluttering? Have you tried before and seen the clutter creep back? Wouldn't it be great if I could come to your house and do it for you?
I can't come over but I can help! I wrote the Fearless Decluttering E-book because decluttering changed my life and I know it can change yours too!
In Fearless Decluttering I will take you through 3 Phases of Decluttering that help you declutter your home step by step in a way that won't overwhelm you!
By the time you finish the Fearless Decluttering E-book and Printable Workbook, I will have walked you through every step of the process!
Your home will be decluttered and you will know how to keep the clutter from ever coming back. Why not see the benefits of a clutter free home for yourself!