The Best Things In Life Aren't Things -Focus On People Instead!
I live in a medium-sized desert town. We have all the basic stores, a couple of theaters, lots of restaurants, and a bowling alley.
It's not an exciting or stunningly beautiful place when you first get here.
Still, time and again it enchants those who come, including my husband who is originally from San Diego.
From living here I've learned that any place is as good as the people that live there and the life you build with those people.
That's because the best things in life aren't fancy shops or exciting places. The best things in life aren't things. The best "things" in life are people.
Why Aren't Things the Best?
Movie stars and commercials make us think we need a glamorous life. We need lots of fancy things and lots of exciting activities all the time. That's why we work so hard to get lots of money. Because "he who dies with the most toys wins."
But even though we chase these dreams we know it's not true. We know that the best things in life aren't things. Why though? Why is the joy that accumulating things brings us so temporary and superficial?
It's because a new thing is only a new thing once. It brings us joy while it's new but before long it's the old thing. It's really the act of acquisition that brings the dopamine hit and when that wears off we need to look for the next new thing. It's called the hedonic treadmill. I don't know about you but I HATE treadmills.
If money and things made people truly happy movie stars and rock stars would never commit suicide. But we see them do it all the time because they've been running on that hedonic treadmill and they see no end in sight.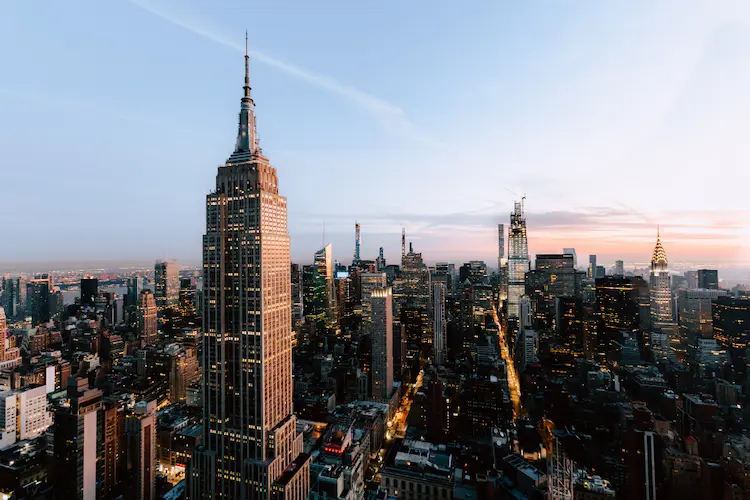 Are Beautiful Places What Makes Life Enjoyable?
Our boring little town is only 50 minutes away from a very beautiful and incredibly trendy mountain town that people from all over the country go to on vacation. A lot of people in our area actually came here trying to live there, until they couldn't afford it anymore. That's even how my parents originally came here.
No matter where you are in the country or the world there are highly desirable places to live and they are more expensive than the regular places where most people can actually afford to live. The question is, is it worth it to struggle in a highly desirable place or would it be better to live somewhere where it's easier to make ends meet?
When you realize the best things in life aren't things and you focus on your friends and family instead, you forget that the place you live isn't special or beautiful. In fact, it becomes more beautiful to you because that's where you feel at home and loved. I know that's how we little feel about our little corner of the high desert.
Is Your Job The Best Thing In Life?
A lot of people follow the job and it can even take them all over the world. Now, a job is important, and taking care of your family is very important. Sometimes our jobs help others in very meaningful ways too.
But we can end up getting very wrapped up in our job sometimes and then we forget to focus on the essentials.
Maybe we do nothing but work or we make it our identity. Perhaps you aren't spending much time with your family and friends. Or maybe you are headed for physical burnout because you aren't taking care of yourself.
Ask yourself if your job is really the best thing in your life? What are you working for? If you are working all the time for a big house you are never at and a family you never see your job could be robbing you of the best things in life, the life your missing.
Are the Best Things In Life Fancy?
I think sometimes when we feel down we want new stuff just because we think it will make us feel better. We live in a culture that makes us think that if we look good we will feel good.
But are fancy things like a new car, a big house, or brand-name tennis shoes really going to make you feel good?
In his book about hygge Meik Wiking quotes a study by The Happiness Research Institute. It makes a very important statement:
"While basic living standards are essential for happiness, after the baseline has been met, happiness varies more with the quality of human relationships than income"

World Happiness Report
Isn't that interesting? That means that if you have what you need, having something fancier or bigger or newer isn't going to make you happier. It proves true that the best things in life aren't things.
If you are looking for happiness you are going to have to work on your relationships instead of going to the mall. That's because the best things in life aren't things. They are people.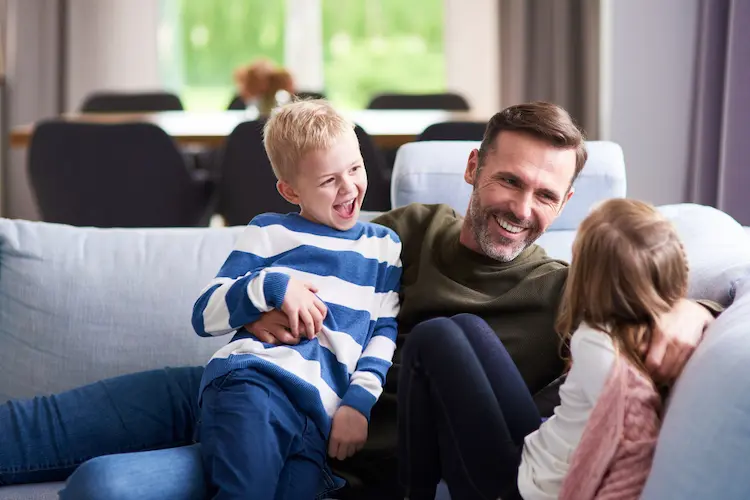 The Best Things In Life Are People and People Are Home
Close your eyes and think of the word HOME. What do you see? You see your family and friends, maybe even your pet. You don't see your couch or your kitchen or your car because those things are not home. Those are just tools to be used.
The Minimalists are famous for the quote:
"Love people and use things because the opposite never works."

The Minimalists
When we stop focusing on getting things we can start noticing the best things in life and build our relationships into the most beautiful and vibrant parts of our lives. This is very important because at the end of your life you don't want your headstone to say: "She had lots of cool stuff." You want to be remembered for the love you gave and received in return.
When you start focusing on people, not things, places, money, or status you will find true contentment in life. Spend your finding things to do with family. You will find home because your people are your home. That's why they say: "Home is where the heart is."
How do you prioritize people in your life? Share your story in the comments below!
Do You Want to Focus on The Best Things In Life?
Sometimes the hardest part of enjoying the best things in life is sifting through all the other junk. Are you tired of your hectic schedule, your cluttered house, and burned-out brain? Do you want to simplify your home, your schedule, and your chores so you can focus on what really matters to you?
That's why I created the e-Book Doable Simplicity (minimalism for normal people). Get the motivation you need and the action steps you can take to make your life easier with the minimalist lifestyle!