5 Reasons to Make Money Decluttering Without a Boring Yard Sale!
About 3 years ago my family decided to have a yard sale. It seemed like a great idea! I mean everyone has yards sales. It's a great way to make money decluttering.
We cleared the weekend, gathered our stuff, priced everything, made signs and we were ready to roll. We sat outside in the sun, then the wind came and almost blew away our tables, then it started to rain.
During all of that, about 15 people came to our yard sale. Most of them wanted us to give them our stuff for free. We managed to make a whopping $45 and we probably spent most of that on the gas it took to haul everything down to donate and then buy burgers cause we were to tired to make dinner. We thought we would make money decluttering but we didn't.
We never had a yard sale again. And guess what? We found a better way to make money decluttering!
I know that you have been doing a great job learning how to declutter your home and doing the work this spring. But now you have to declutter the garage and actually get rid of that stuff for good! You are wondering what weekend you will have time and energy to have a yard sale.
But wait! Don't have a yard sale after decluttering! Let me help you get rid of that pile of junk in the garage without wasting time and energy.
Make Money Decluttering Without a Yard Sale Because You Don't Have Time for That!
You have a pile of junk in the garage waiting for your yard sale. After all, a yard sale is the best way to sell clutter right?
You will have to choose a good two days to have a yard sale on the weekend. Then you will need to sort and price everything. In the morning you will rush around putting out signs and setting up everything and then you will sit and wait, and wait, and wait.
People will come to your yard sale but most won't want what you have and when they do they will want it for way less than you priced it at. You will end your day with most of your stuff still sitting there. And the worst part? You made almost no money.
I wonder if there is a better way to declutter and sell your stuff…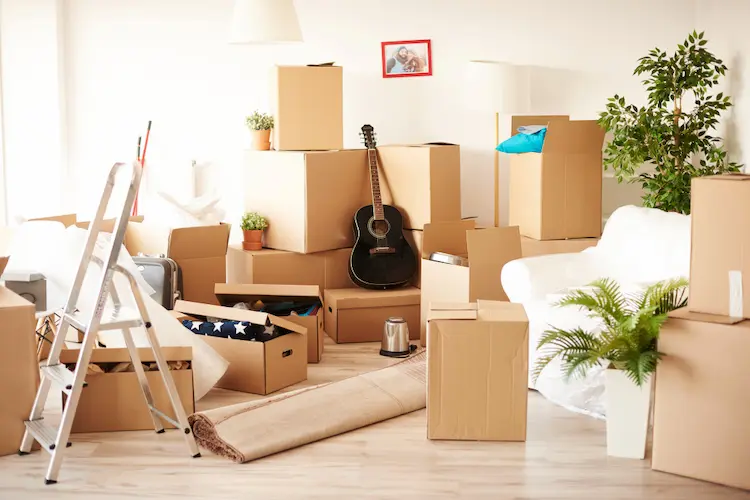 Make Money Decluttering Without a Yard Sale Because You Will Take Stuff Back!
So you are sitting there all day looking at your stuff. You're convincing yourself of its value because people don't want to pay you what you want for it.
Looking around you decide that you do want those things after all. Why? Because it's becoming way too time-consuming and difficult to get rid of them. Slowly you start taking things back because you probably can use them after all.
After all the effort to declutter your home, the yard sale will be your undoing! Instead of selling clutter your are taking it back!
Make Money Decluttering Without a Yard Sale Because That's Where Clutter Comes From!
I used to be all about yard sales and thrift stores! I was always bragging about the good deals I found. Maybe you feel the same!
And because you have gone to a lot of yard sales over the years you feel like it's a great way to get stuff and sell stuff. But take a minute and look at the clutter you have selected to get rid of. Did a lot of it come from yard sales?
A few years ago I noticed that most of the stuff I was trying to sell at yard sales I had bought at yard sales or thrift shops. I realized that yard sales were a good place to buy things that people had tested and found to not work. The item might look great but it didn't work for them and eventually, I would probably find out why.
That shouldn't be a huge surprise because yard sales are what people do to sell clutter!
That's not to say I NEVER go to yard sales or thrift stores but when I do I am really really sparing about what I buy.
So How Am I Gonna Get Rid of All This Clutter?
So if you can't make money decluttering with a yard sale what are you going to do with all this clutter? Do you have to give it all away or can you still clutter without all the problems inherent in having a yard sale?
First of all, you can make money decluttering but you probably should consider donating some of your stuff cause it's faster. Take a look at your stuff and really consider donating clothes, shoes, and anything that you don't think you could sell for at least $5. It is just easier to let go of these things. And you will be helping those in need.
For anything that you want to get a little money for, post it on Facebook Marketplace! Instead of having a real yard sale you have a Facebook yard sale! It's an amazing way to make money decluttering and you will sell clutter so much faster!
I have found that you can sell anything under $20 very quickly and for pricier items, it may take a little while but you usually will find a buyer.
The best part of having a Facebook yard sale is that it brings the right buyer to you instead of you waiting in the hot sun for the right buyer that never comes. You actually make money decluttering without messing up a whole weekend or sitting in the sun!
We make money decluttering all the time but to find out how I made over $1,500 selling clutter with our ongoing Facebook yard sale last summer read: Turn Clutter Into Cash! Use Facebook Marketplace!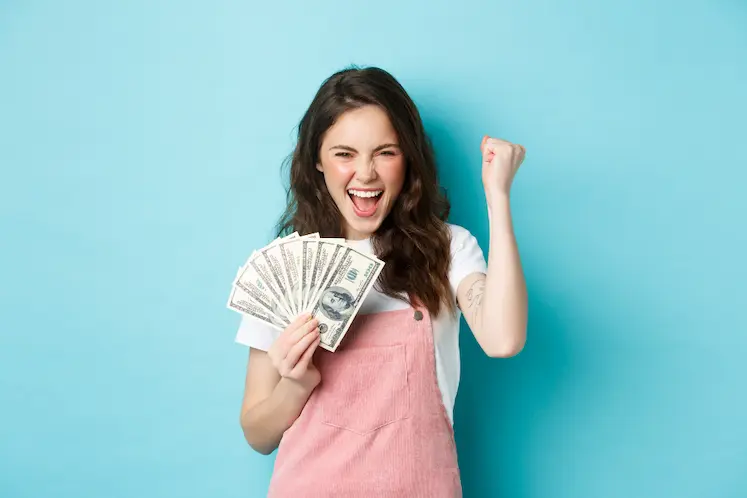 Make Money Decluttering With a Facebook Yard Sale!
Once you get the hang of selling clutter on Facebook Marketplace you will find that decluttering becomes so much easier! When you know you can make money decluttering it's easier to let go of stuff!
When we moved in with my parents everything was so upended that you could barely walk through the house and the garage was completely full! Within a couple of weeks of decluttering and selling clutter on Facebook, we had $1000 and the house was looking pretty good! By the end of summer, we could park in the garage!
Now that you know how to have a Facebook yard sale you will find it much easier to declutter and sell your stuff. When you see that something is no longer needed, you can post it right away! Then we are able to move it right out the door instead of putting it in a pile for the yard sale that will never come!
Yard sales are a thing of the past for me. Maybe you will save tons of time and energy while watching the dough roll in too! This summer, have fun on the weekend and instead of having a disappointing yard sale have a Facebook yard sale and make money decluttering!
Don't Be Too Overwhelmed to Start Decluttering!
What if you haven't started decluttering yet? Let me help you tackle that project in bite-size pieces with my unique 3 phase decluttering process that helps you avoid overwhelm and overcome your emotional attachments to clutter. Get the Fearless Decluttering E-book and get started today!